Surinamese group asks museum to return preserved baby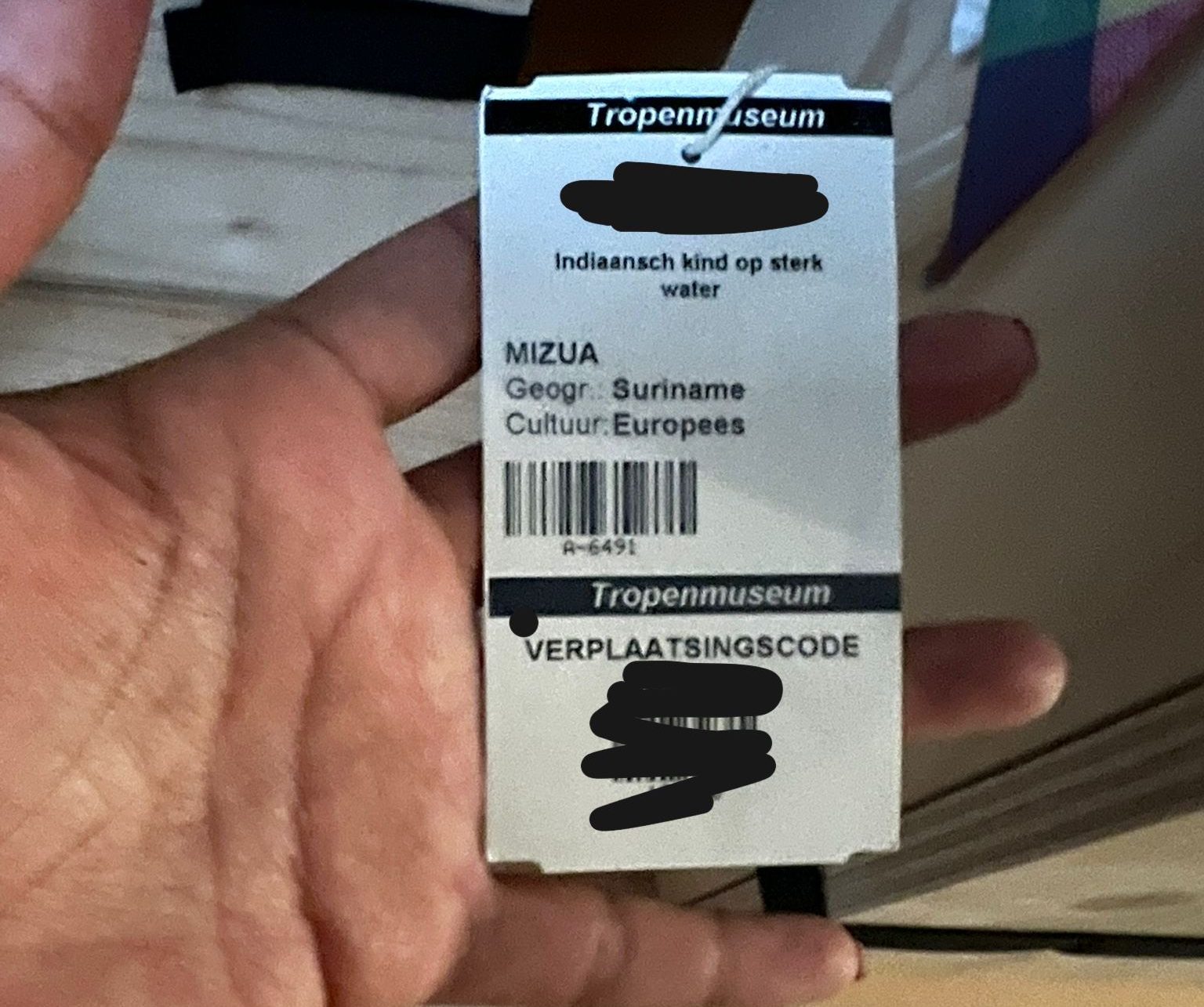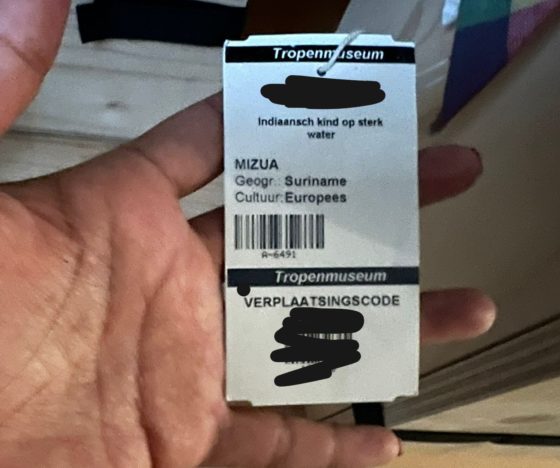 A Surinamese group has claimed back the remains of a newborn baby, preserved in formaldehyde and held in a cupboard at the Tropenmuseum in Amsterdam.
The remains are amongst a collection of preserved foetuses and babies, and part of a traumatic colonial legacy which the museum is currently reassessing.
In an event at the museum on Saturday, a group calling itself the Raad voor het Repatriëren aan de Kalinya Terewuyu Natie (Council for repatriation to the Kalinya Terewuyu nation) called for the remains to be given back to the baby's ancestors from Suriname.
The Surinamese ethnic group has a legend of a newborn baby boy who was taken away by colonists, and believes that this is that baby's remains. Manuwi C Tokai, an artist invited to make a presentation at a new Tropenmuseum display on 'our colonial heritage', said she was asked to create a poem about an artifact.
She enquired about the rumour of a dead baby that her community calls Wayam'membo (baby turtle), and told Dutch News she was shown in the depths of the museum's archive a cupboard of around 30 wooden boxes, large and smaller – one of which contained a dead baby from Suriname.
Members of her community have now written to the Dutch government to ask for the repatriation of the remains to 'receive their honorable burial and find their peace', according to a spokeswoman for art project Beyond Walls, which has been working with the museum on dealing with its legacy.
Horror
Tokai told Dutch News that she felt a 'horror' on seeing the closet of remains that was difficult to put into words.
'A practice like this is rooted in [the idea] that we are not worthy of human life,' she said. 'It made me very sad but also very clear that there is a task for us at hand that needs to be executed.
'In the poem that I wrote, I say: "our bodies cannot be in your possession because if our bodies continue to be in the possession of former colonising states, we will never become humans on an equal basis."
'The Dutch government needs to come clean [about] all of the crimes committed towards indigenous peoples, to face the fact that their ancestors never expected us to be there, to enter these spaces hundreds of years later.
'It's possible that the reason they were collecting our ancestors was to show that these were humans who were once alive on this earth. We need to come to terms with that. That's a discussion that needs to be held within the public domain, because we cannot heal from it if it is kept again behind closed doors.'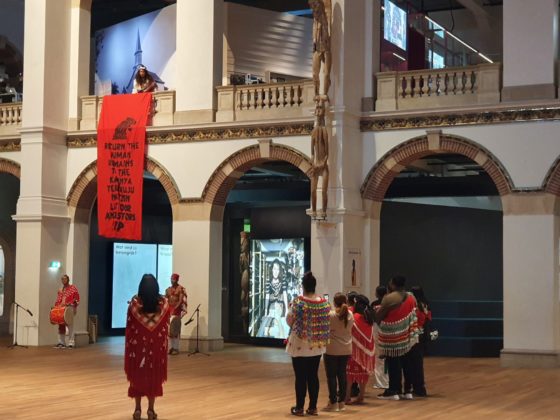 Return
An influential report from the Dutch Raad voor Cultuur two years ago, recommended that the Dutch state should recognise injustice in collections from its colonial period, and be prepared to return objects unconditionally if they were robbed from source countries which want them back. It said the state should also consider requests in the case of objects 'whose provenance history cannot be determined or does not indicate involuntary loss of possession'.
In a Tropenmuseum press release, Wayne Modest, director of content, said that asking for repatriation of the Surinamese baby's remains was 'an important request, at an important time'. He added. 'I'm thankful to the artist, for the performance and for this request. It fits with what we want to address with 'our colonial heritage' and it comes at an important time, given the government is currently developing its policy on colonial heritage.'
The museum said that it is unknown whether the baby does originate from the Kalinya Terewuyu group, but that it entered its collection in 1923 from a collection held by Artis zoo. It confirmed that it has other human remains in its depot but 'absolutely does not put these on exhibit.'
Although return of national collections is not prohibited by Dutch law, legal experts such as Gert Jan van den Bergh have predicted that repatriations from the 270,000 colonial objects held by the Dutch could become as complex as looted art claims from the Nazi era.
A spokesman for the culture ministry told Dutch News that it has not yet seen a formal repatriation request. 'As soon as we one is available, it will go through the due process,' he said.
Thank you for donating to DutchNews.nl.
We could not provide the Dutch News service, and keep it free of charge, without the generous support of our readers. Your donations allow us to report on issues you tell us matter, and provide you with a summary of the most important Dutch news each day.
Make a donation