From Klimt to Dutch weirdness: 12 great things to do in October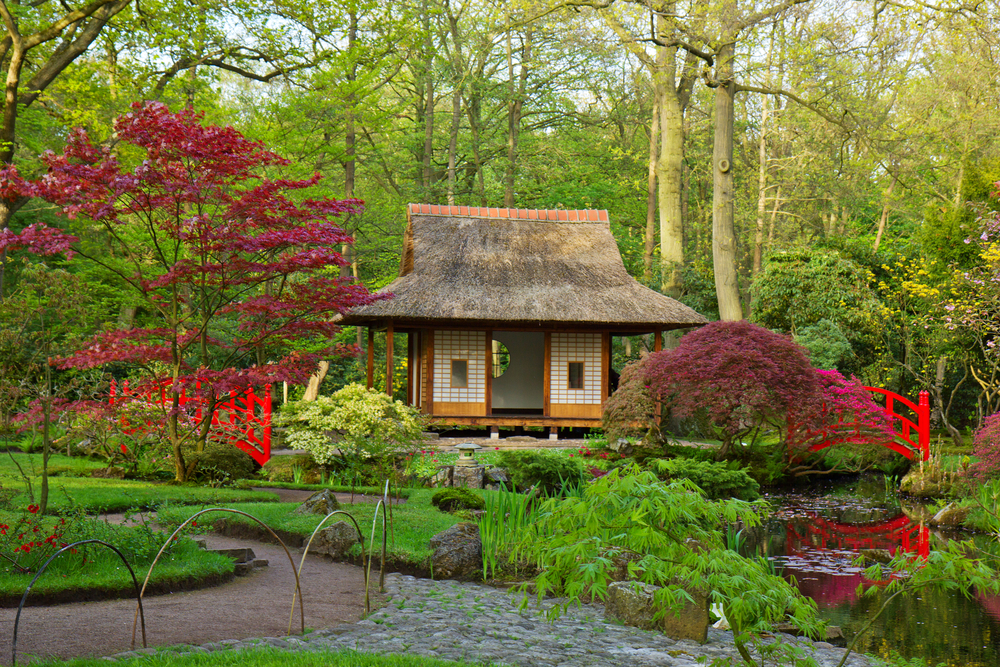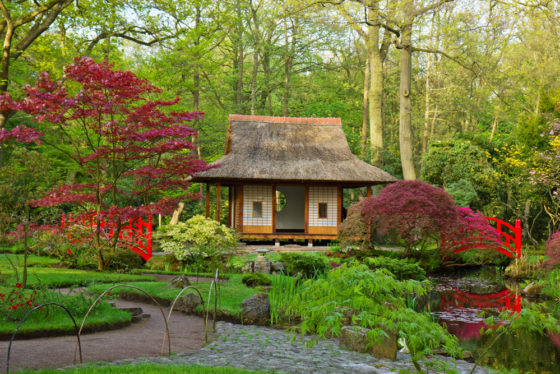 Autumn is upon us, so what better thing to do that check out the highlights of the October cultural calendar.
Judge a book by its cover
Gloomy predictions about the inability of youngsters today to retain even a smidgeon of what they 'read' have been proliferating, as they do each year. High time to drag your sprogs to the Stedelijk Museum which is displaying the the best looking books of 2021 because, let's face it, a nice pic helps.
The Necessity of Gardening is a beauty and if your children don't want to read it they may at least be persuaded to mow the lawn. From October 8. Website
Set Rick free
The InPlayers are back at Mike's Badhuistheater in Amsterdam with another interactive mystery featuring ex-private eye Rick Archer. The manager of the Cafe Noir, Mustique's hottest nightspot, is in the dock for a murder he didn't commit. 'Off all the gin joints in all the towns in all the world he has to get bumped off in mine,' Rick is not heard to mutter over another whisky. It's up to the audience to convince the judge Rick's innocent. Catch Noir Suspicions on October 6 or 8. Website
Queue for Klimt
The Van Gogh museum in Amsterdam has reserved a goodish amount of time for what is bound to be a popular exhibition: Golden Boy Gustav Klimt. Inspired by Van Gogh, Rodin, Matisse…On show are some of Klimt's best-known works, including his portrait of Emilie Flöge, the dazzlingly decorated Water Serpents II, as well as a number of landscapes.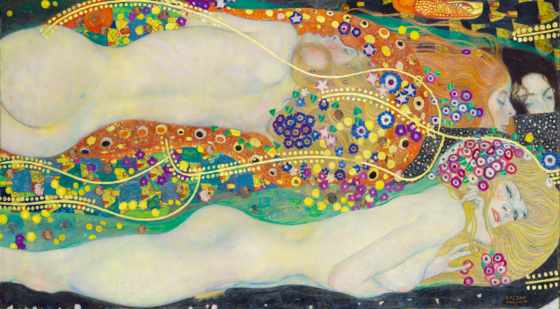 Klimt's works are shown juxtaposed to works by artists he admired, including Van Gogh whose predeliction for self portraits he did not share. He preferred painting women, he said ( and perhaps Van Gogh would have too had he been a Don Juan like Klimt).  From October 7. Website
Get a glimpse of Japan
First it was covid, then a rare brooding sparrow hawk was keeping visitors away from the Japanese garden at Landgoed Clingendael in The Hague. Now the chicks have flown the nest and the country's oldest and biggest Japanese garden is opening its doors to the public again. The garden boosts forty different types of moss, fiery Japanese maples, yellow azaleas, fragrant honeysuckle on bamboo sticks and much more. October 15 to October 30. Website.
Give peace a chance in The Hague
The Hague, home to the International Court of Justice, is hosting a month-long programme of activities around the theme 'Hope in times of adversity'.  Activities include a walking tour around the area where the main international organisations have their headquarters (it is popular so be quick to get your ticket), a workshop to improve mediation skills, and lots of lectures and meetings.
An interesting screening against the background of the prime minister's recent visit to Suriname is Beste meneer Bouterse, a film by Ananta Khemradj about exactly what led up to the December killings in the former colony in 1982. Former aid minister Jan Pronk is on hand to participate in the discussion afterwards.  Until October 24. Website
Sing along with the toxic masculinity monster
The Cauldron in Amsterdam presents Monstersongs, a mixture of tunes, artwork and monsters. The monsters of the title represent emotions and social issues that have got out whack and turned into the ugly creatures we see on stage. Toxic masculinity is one such monster, parental neglect is another. All monsters have their own graphics and songs to express their particular obnoxiousness. But how did they get that way? October 21-22 and October 28-29. Website
Be baffled by a Belfast ball
An ever growing testicle is ballsing up the life of a Belfast teenager. Michael Patrick, who co- wrote My Left Nut with Oisín Kearney and tells the story on stage, actually was the troubled but at times also proud owner of the intriguing and ever-growing ball. Having no dad to go to for help he left it long enough for more than a can of coke's worth of fluid to be drained. October 29 and 30. Website
Buy a great work of gloom
It is clear we will all be fried or drowned pretty soon and de Fundatie in Zwolle is rubbing it in with a show of 250 climate themed paintings, films, videos, photos, animations, installations and sculptures chosen from contributions sollicited by the museum.
Venues include the museum itself, Nijenhuis castle and grounds and the Academiehuis Grote Kerk Zwolle. All the works are for sale if you have just the place for a reminder of impending doom. Until December 4. Website
Pity Clara the rhinoceros
Clara the rhinoceros was brought to the Netherlands in 1741 by VOC skipper Douwe Mout. Such was the astonishment of all who saw her that Mout thought he might as well charge for the privilege. He left the VOC and took Clara on a 17-year tour of Europe ending with her death in England.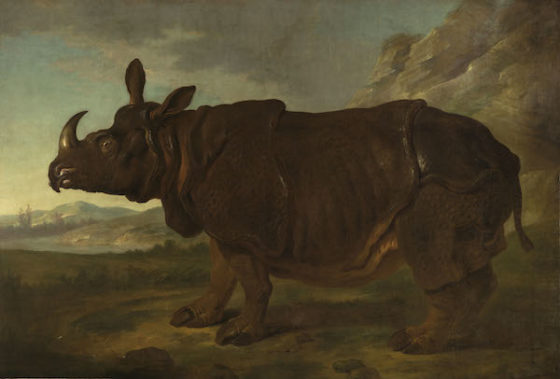 The Rijksmuseum has brought together some 60 books, paintings, coins and drawings to show how the perception of the rhino changed. Among the exhibits is the first European depiction of a rhino by Alfred Dürer dating from 1515, and a life-size portrait of Clara herself by Jean-Baptiste Oudry from 1749.
Clearly, Clara did not have much of a life and here she is gawped at again.  As a counterweight an installation by Rosella Biscotti from 2016 shows how colonialism, exploitation and power shaped her destiny. Clara the Rhinoceros is on until January 15.
Discover Dutch weirdness
White letters spelling H O M E in the window, camouflaged kliko rubbish bins, telephone poles made to look like trees…why? asks the nations's photographer Jan Dirk van der Burg.
Van der Burg spent four years documenting Dutch quirks before handing over to the next man. His photographs are now on show at the Nederlandse Fotomuseum in Rotterdam for visitors to enjoy a good snigger at their (own) expense. The Netherlands normal? Think again. Typisch Nederland is on until  October 30. Website
Come right up
If you would like to start your own art collection on the cheapish the place to go is the Affordable Art Fair where absolutely everything is under €7.500. Put your comfy trainers on because there are thousands of art works from near and far to choose from at the Kromhouthal in Amsterdam. October 26-30. Website
Don't miss
It may be, for some reason, that you have had enough of royalty recently but Summer Queens at the Outsider Art Gallery in Amsterdams has more up its lace sleeve than Dutch queens past and future. It also features divas and donnas of the commoners kind and if you're quick you can still catch the tail end of the exhibition.  Until October 2. Website
Thank you for donating to DutchNews.nl.
We could not provide the Dutch News service, and keep it free of charge, without the generous support of our readers. Your donations allow us to report on issues you tell us matter, and provide you with a summary of the most important Dutch news each day.
Make a donation