Exhibition celebrates life of queen Juliana: 'mother of us all'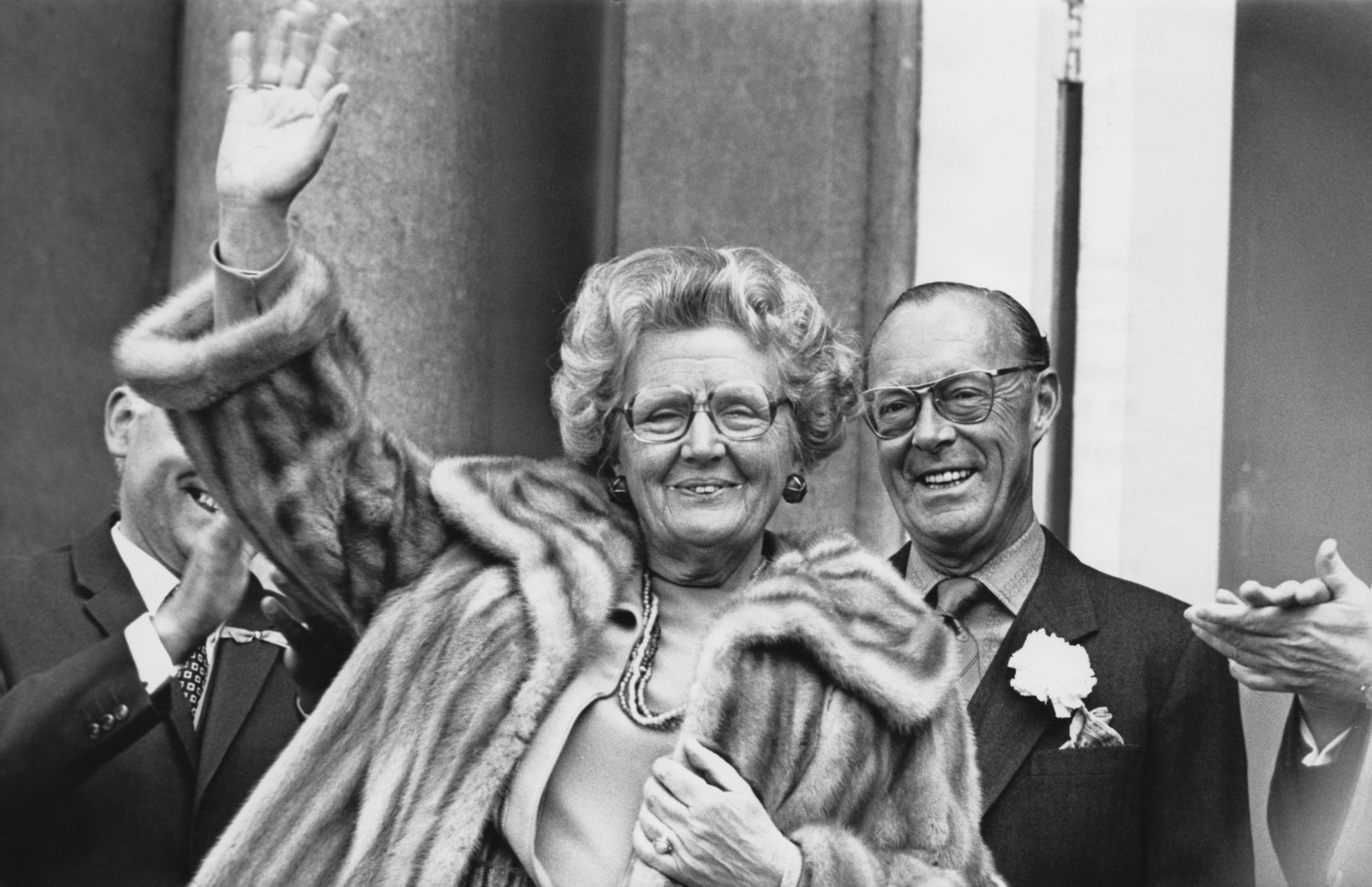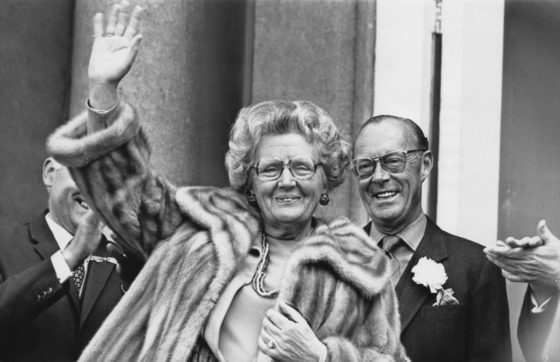 Queen Juliana (1909-2004) of the Netherlands reigned through a period of great change and turmoil, but the people kept her close to their hearts. A lavish exhibition opening In Amsterdam's Nieuwe Kerk on Saturday tells her story.
In 1948, beset by bad health, queen Wilhelmina (1880-1962) abdicated. She was succeeded by her only child, 39-year-old Juliana.
Warm and unencumbered by formality, the popular queen heralded a new era that saw the royal family brought closer to the people, earning her the moniker the 'motherly queen'. Prime minister Jan Pieter Balkenende would later describe her as 'the mother of us all'.
Exhibits
In Amsterdam's Nieuwe Kerk, where Juliana was crowned almost 75 years ago in the shadow of the palace, the exhibition The Century of Juliana, a Queen and her Ideals, formally opened by her daughter Princess Beatrix on Thursday, tells the story of the Netherlands' 'most beloved' monarch.
Featuring over 400 objects from private owners, museums and the royal collections, the show-stopping exhibition includes Juliana's ivory silk wedding dress and her royal blue inauguration gown as well as numerous personal belongings, such as her distinctive cat-eye spectacles and her favourite fur coat.
Wheeled into the church for the grand occasion and polished to the hilt are Juliana's monogrammed Rolls Royce used by king Willem-Alexander and queen Maxima on their wedding day; and the iconic Crème Calèche horse-drawn coach, an inauguration gift from queen Emma to queen Wilhelmina which has featured in every royal investiture since.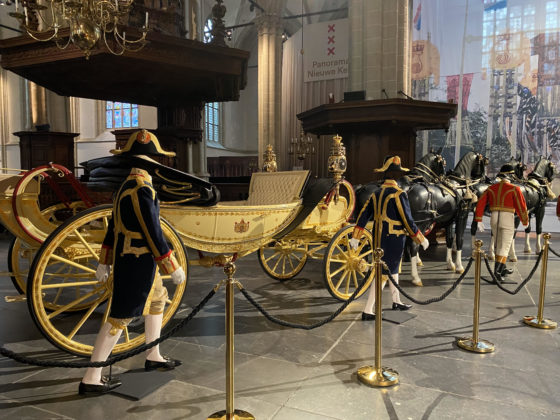 Stories
The breadth of exhibits speaks to the character of queen Juliana, Annabelle Birnie, director of the Nieuwe Kerk said on Thursday. 'We have learnt that Juliana was not materialistic and gave many of her things away, and that is why so many of her possessions have ended up in collections, including private owners,' she said.
In accordance with Juliana's more familiar approach, the public have been involved too. In the months leading up to the exhibition, the 'Juliana bus', a blue Volkswagen camper decorated in national colours, has been touring the Netherlands' twelve provinces, gathering untold stories about her, many of which feature in the exhibition.
A dramatic set created by designer Lies Willers takes visitors on a journey through the decades, with video installations and around 200 photographs picking out key moments in Juliana's reign, including TV presenter Jos Brink's cheeky kiss in 1979 – a mark of her informality and the affection in which she was held.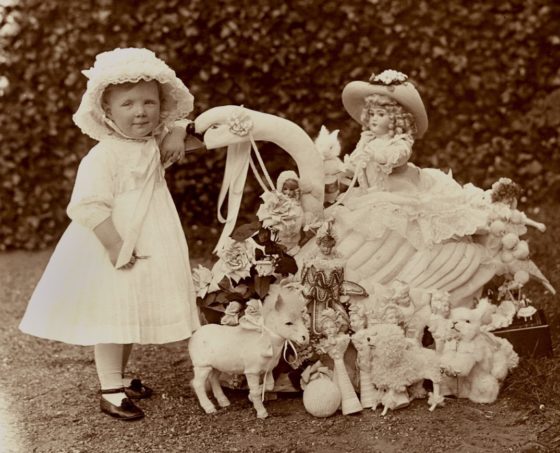 A special baby
Queen Wilhelmina had been married for eight years when Juliana was born and described her birth as 'a long-awaited gift from God' because the succession of the House of Orange was at last ensured. The special baby was lavished with gifts, many of which are on display, including a cradle designed by Karel de Bazel and a dining set and rattle made of gold.
As a small child, Juliana's determination to do things her own way was already clear, with her mother describing her as lekker stout (nice and naughty). But her obstinacy would serve her well.
After a protected childhood home-educated in the palaces Noordeinde in The Hague and Het Loo in Apeldoorn, she went on to become the first member of the royal family to attend university. At Leiden she was one of a small minority of female students, living as normally as possible and known to her friends simply as Jula. She took an active role in student life and rare photos testify to her passion for theatre.
Humility
Juliana's upbringing had been fairly sheltered, but that changed after the winter Olympics of 1936 when she met prince Bernhard van Lippe-Biesterfeld, who she would marry the following year.
He was a bon vivant who introduced her to a European jet set and dressed her in a designer wardrobe. Though she was photographed cycling and mixing with the people, she also enjoyed the high life and several of her stylish gowns of velvet, sable and silk are on display.
Yet for all the wealthy trappings, Juliana's reign was marked from the outset by humility with a speech containing that poignant question: 'Who am I that I may do this?' Described as 'the monarch beside the red carpet', she was not given to royal protocols and stuck doggedly to her own – more modern – way of doing things. For example, she wrote most of her own speeches.
Drama
Many of these were delivered during her evacuation to Canada in the 1940s, where she worked to strengthen relations with North America and publicise the plight of the occupied Netherlands. Later, she also did her best to heal the wounds of Indonesia's bitter fight for independence, acknowledging 'the scars of resentment and regret' and taking part in reciprocal state visits.
Her reign had its share of drama and darkness, of course. There is the controversy surrounding Juliana's decision to marry the German-born Bernhard, a former member of the Nazi party, who went on to have several affairs and fathered two children out of wedlock as well as four daughters with the queen.
Juliana's involvement later with a faith healer – who was brought in to 'restore' her daughter's damaged sight and whose pacifist ideas greatly influenced the queen, much to the disgust of cold war adept Bernhard – nearly brought down the monarchy.
In 1976 the family was hit by another scandal when Bernard was implicated in the Lockheed bribery affair, which nearly led to Juliana's abdication.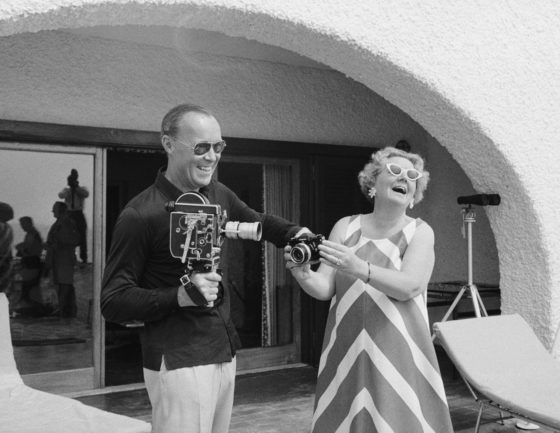 Fascination
At the same time, it was Juliana who first celebrated her birthday with the public and the tradition of Queen's Day and King's Day has continued under Beatrix and Willem-Alexander.
'The public that comes to our church, the church of the Oranjes, has always been very fascinated by the royal house,' Marlies Kleiterp, head of exhibitions at the Nieuwe Kerk told DutchNews.nl. 'The Nieuwe Kerk is an important place because the royal couple were married here and he [King Willem-Alexander] was inaugurated here, as were his predecessors.'
The character of the current monarch's reign owes much to his grandmother. 'I think he's also quite open and he loves to be surrounded by people as his grandmother was,' said Kleiterp. 'Before that, the royal house was very formal and at a distance, and Juliana set a tone to be closer and connected to the people.'
Humanity
Juliana's desire to mix with ordinary people is closely connected with her philanthropy. She might have been a social worker, she once said, had she been born into a different family. When the stock market crashed and unemployment soared, it was on her initiative that the National Crisis Committee was formed in 1931. Three years later, she would take over her father's presidency of the Red Cross.
During the devastating floods of 1953 she went out to visit victims of the disaster and was soon seen sobbing alongside them. Annie Doornebal, whose video story features in the exhibition, was a child when Juliana visited her water-destroyed village in Zeeland, and was chosen to present the queen with flowers.
'Of course you know that it's the queen, so you have a certain level of respect,' she said. 'But when you're standing opposite her, she's really just a regular woman.'
The Century of Juliana, a Queen and her Ideals runs from 15 October to 9 April. The exhibition is accompanied by the book De Eeuw van Juliana.
Thank you for donating to DutchNews.nl.
We could not provide the Dutch News service, and keep it free of charge, without the generous support of our readers. Your donations allow us to report on issues you tell us matter, and provide you with a summary of the most important Dutch news each day.
Make a donation