Dutch destinations: go on an adventure in Arnhem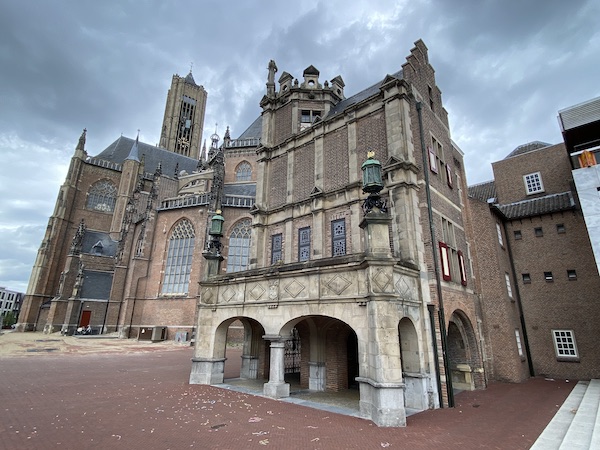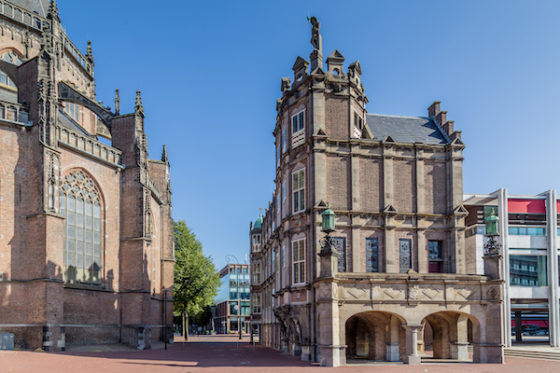 Cinema legend Audrey Hepburn once called Arnhem home and the city is perhaps best known for its famous bridge. However, the capital of Gelderland has more than that to offer visitors in search of a weekend trek that's a bit off the beaten path.
First things first: a trip to the John Frostbrug might not be worth the effort.
A walk along the Nederrijn river in Arnhem will lead you past a few cafes, several interesting street art murals, and a memorial for soldiers who lost their lives during World War 2. But the John Frostbrug, the bridge that replaced the one they fought and died for, is fairly unremarkable and utilitarian. It didn't even manage to play the part of its famous predecessor in the film A Bridge Too Far.
This wasn't the bridge's fault. The surrounding landscape had become too modernised by the time cameras started rolling in the mid 1970s. The rest of the city has also come a long way since the Battle of Arnhem catapulted it to international infamy in the 1940s. It doesn't shy away from its past either, though.
The region's rich history stretches back 70,000 years, give or take a few millennia. Neanderthals called the region home during the Stone Age. Centuries later, the Dutch, Spanish, and French fought to gain control of it over the course of a few hundred years.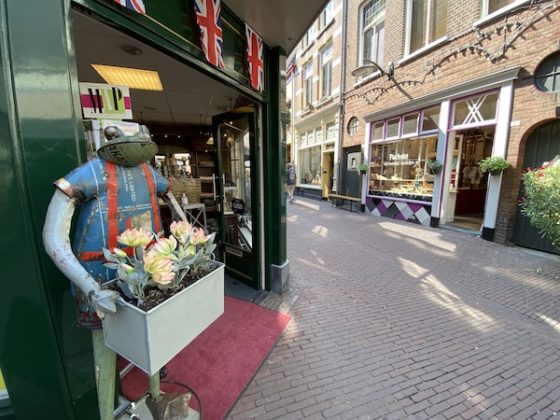 Arnhem was known as 'The Little Hague of the East' for several decades in the 19th century as wealthy sugar barons rolled into both towns to bask in their recently acquired riches. Audrey Hepburn's family lived in Arnhem on and off for several generations. Her grandfather was the mayor throughout the 1910s. There is now a square named for her that's adjacent to the Focus Filmtheatre.
Arnhem offers residents and visitors alike an elegant blend of both the old and new that's perhaps best exemplified by the Eusebiuskerk. You can ride an elevator to the top of this 15th century Gothic church's tower or go in search of strange sculptures and cheeky gargoyles on its exterior. Located a short walk away, the city's colossal former post office now houses a brewpub. There's even an unusual theme park over by the zoo devoted entirely to historic buildings.
Five things to do
Learn more about the war years
Many visitors head to Arnhem to pay their respects or spend time at its World War 2 museums. Arnhems Oorlogsmuseum 40-45 sits on the city's outskirts and features various artefacts from the war including tanks and other vehicles. The Arnhem portion of the Liberation Route is best experienced by bicycle if you want to see the whole thing.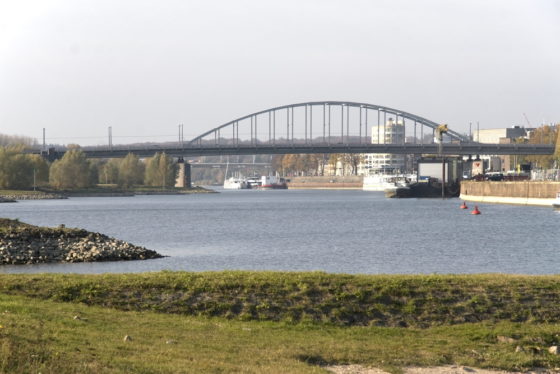 The 42 km journey will take you past monuments and informational markers as well as over the John Frostbrug. Airborne at the Bridge is a small museum housed inside Villa Hartenstein, which served as the headquarters for British troops in 1944. It serves as an annex for the larger Airborne Museum at Hartenstein in Oosterbeek, a community west of Arnhem.
Explore the Eusebiusker
Many people head straight to the elevator, but the Eusebiuskerk has several other things well worth a look. That isn't to say, if you're feeling brave, you shouldn't visit the top of its clock tower and step onto the clear platforms that overlook the streets and sidewalks 73 metres below.
Prince (now king) Charles chipped in £60,000 to help cover the costs of renovations for the church several years ago and paid a visit in 2019. While he didn't make it as far as the elevator, he checked out other areas, which included the restored burial vaults. On the main floor you'll find stone lions protecting the tomb of Karel van Gelre, a duke who conquered much of the region centuries ago.
Look up while wandering along the exterior and you'll spot sculptures of planets, water bears, and other random objects including gargoyles inspired by various Disney characters. You'll need binoculars to see at least a few of these.
Hike through Park Sonsbeek
Only the most dedicated will make it to every corner of this large park in a single afternoon. It's one of the country's most elaborate public spaces and it easily puts Amsterdam's much more famous Vondelpark to shame.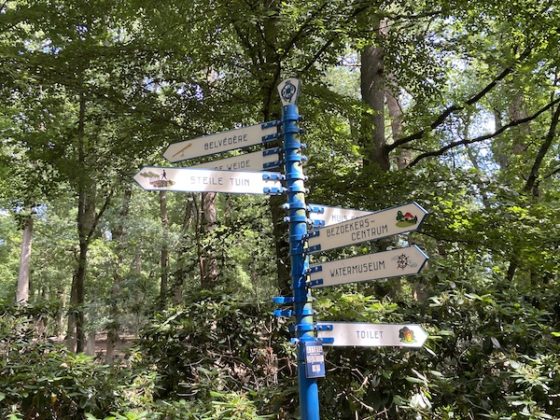 Park Sonsbeek contains waterfalls, cafes, a teahouse, a belvedere-style viewing tower, a water museum, meditation and butterfly gardens, a watermill, an old ice house, sculptures, monuments, ponds, streams, and plenty of ducks, coots, and swans. There's also hills, actual hills, which are a rarity in many other parts of the Netherlands.
Visit a retirement community for old buildings
Openluchtmuseum Arnhem is a strong contender for the most unique and arguably strangest open air museum in the country. It's also huge but, thankfully, there's a fleet of old trolleys that will transport you back to the entrance if you get too tired to make the return trip on foot.
The sprawling complex features a variety of buildings from all across the Netherlands that were once slated for demolition. They include everything from farmhouses and windmills to old Chinese restaurants and a good chunk of the Jordaan in Amsterdam. Stroll past a car that's crashed into an Amsterdammertje barrier to a brown bar that's seemingly locked in time.
You can tour many of the other building's interiors too, but keep an eye out for mannequins that are scattered about. Stumbling upon one when you least expect it could make your heart skip a beat, especially if you're exploring one of the houses on the far end of the grounds near closing time.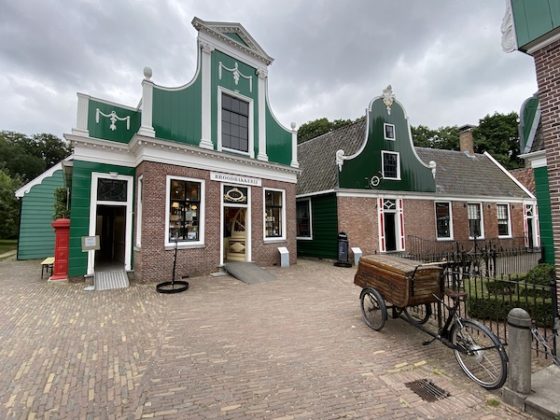 Have a wild time at the zoo
Just down the hill from the Openluchtmuseum there's the 44 hectare Burgers' Zoo. It's named after Johan Burgers, a local animal lover who assembled a menagerie in his garden that originally housed pheasants and a few dogs back in the late 19th century.
Things started getting out of hand as he began adding other creatures both big and small. He eventually bought a plot of land and opened the country's first privately owned zoo. It was moved to its current location in 1918. Over a century later, it's home to a small safari park, an indoor rainforest, an aquarium, an indoor desert, and plenty of exotic animals.
Where to eat
't Taphuys Arnhem is an impressive brewpub housed inside the city's former central post office. There's dozens of beers on tap with plenty of others in bottles and wine options. Those are the main draw, but it's also great for lunch or dinner. There's a kid's menu as well as standard 'pub grub' for adults like burgers and ribs.
Head across town for a more chill experience at Schatje van Arnhem, a neighbourhood Indonesian cafe. The proprietor's dog was slumbering in the corner, pandan coladas were on the menu, and the waitress was singing along to Motown standards during a recent visit.
Look past the basic interior and focus on the food at VieVie's. This small cafe has an awesome menu devoted to Indian street food. Try the batata vada sambar, a deep fried potato ball or a spicy bean curry sandwich. The SPDPs are definitely not for finicky eaters. They're hollow fried balls filled with vegetables that are dipped in flavoured water and yoghurt. Cafe Vrijdag is a good spot for lunch or dinner any day or night of the week.
Sit out a downpour or enjoy a lunch at the kitschy Koffiehuis 't Hemelrijk. There's a quiet outdoor terrace when the weather is behaving and the interior is decorated like an oma's living room.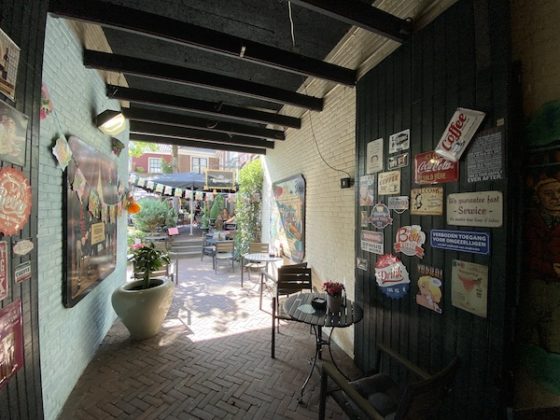 The corridor that serves as the entrance is also decorated with curious displays devoted to offbeat Arnhem historical figures. Libertas is a cafe/used bookshop that can serve as an oasis on a rainy day. Puck is another great coffeehouse with a nice breakfast and lunch menu. 
Where to stay
Bed and breakfast options are fairly limited around Arnhem, so your best bet will likely be a hotel. Hotel Haarhuis is mere footsteps from the train station. Try one of their Superior Deluxe rooms that have saunas and whirlpool bathtubs or split level lofts with separate lounging and sleeping areas if you've got money burning a hole in your pocket.
Hotel Molendal over near Park Sonsbeek has sixteen rooms in a converted 19th century mansion. The Art Nouveau interior is gorgeous, but a word of warning if you have mobility issues. The hotel doesn't have an elevator.
Hotel Modez is a 'design hotel' that definitely delivers as far as design goes and many of its rooms have some truly crazy styles – so not for those looking for a little zen.
Even more weird and potentially wonderful is the highly rated Drijfpaleis. This hotel is located on a large houseboat covered in psychedelic paint and…well, it's an experience that might not be for everyone. The Holiday Inn Express Arnhem is a suitable alternative for those who prefer more conventional lodgings.

How to get there
Located north of Nijmegen, Arnhem is about a 90 minute drive from the centre of Amsterdam. The journey by train takes roughly two hours.
Anything else?
Arnhem has a shopping district similar to Amsterdam's 9 Straatjes. The city's 7 Straatjes is stuffed full of charming boutiques, galleries and cafes.
Thank you for donating to DutchNews.nl.
We could not provide the Dutch News service, and keep it free of charge, without the generous support of our readers. Your donations allow us to report on issues you tell us matter, and provide you with a summary of the most important Dutch news each day.
Make a donation