Lights out in Leiden: Thousands turn out to stargaze in the Sleutelstad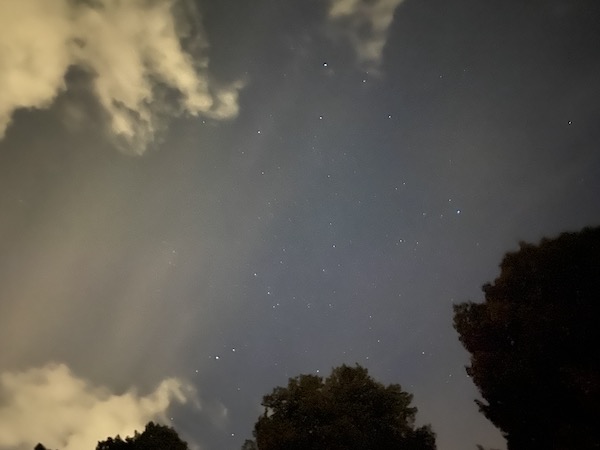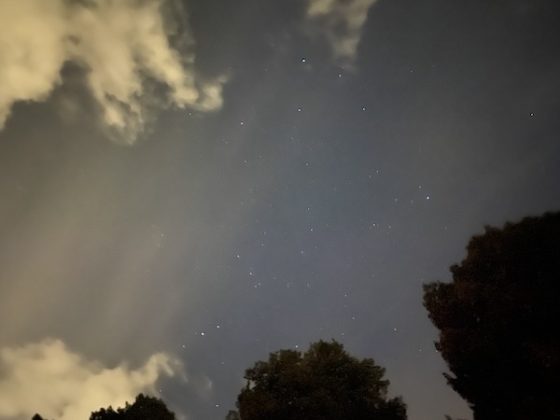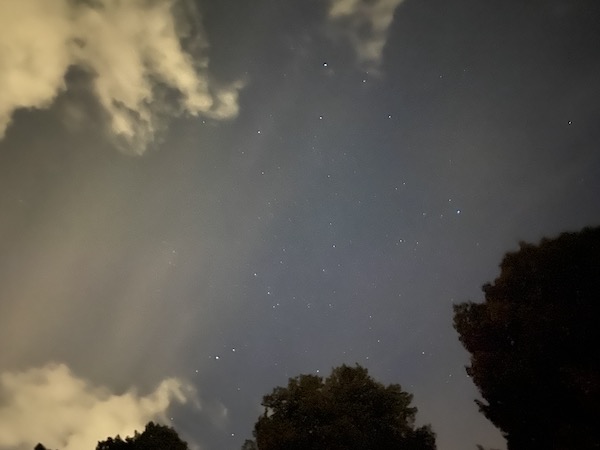 Despite cloudy conditions, thousands of stargazers flooded into the streets of central Leiden on Sunday night to look toward the heavens.
It was all part of Seeing Stars Leiden, an event organised by Unesco and artist Daan Roosegaarde which is part of the ongoing European City of Science series. Local businesses and residents were encouraged to turn off their lights between 22:00 and 23:30 so constellations including the Big Dipper and Orion would be more visible to the naked eye. Most street lamps were also turned off.
'Everybody should have the right to see the stars through an unpolluted night sky,' Kathleen Ferrier, chairwoman of the Netherlands Commission for Unesco said in a press release for the event. 'Looking at the stars makes you feel connected to each other, we are all part of the immense cosmos.'
Embrace the darkness
Ever increasing light pollution can make stargazing difficult, if not nearly impossible in cities in the Netherlands. According to one report, 80% of the world's population currently lives in regions with the same problem.
Artificial illumination has led to robins singing under street lamps and migrating birds to swirl in confused circles around oil platforms. It has also negatively impacted the spawning patterns of sea turtles and the life spans of insects.
At a time when energy costs are soaring all across Europe, many critics including Roosegaarde have begun drawing attention to what he has dubbed bullshitlicht (bullshit light). These are forms of illumination that can be found on billboards no one looks at in the middle of the night or fully-lightened office buildings with no workers in them.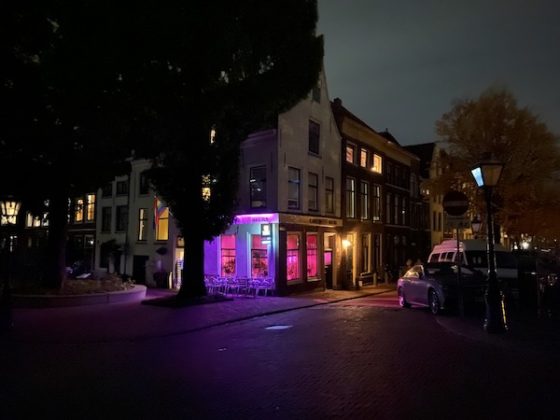 Seeing Stars Leiden gave both locals and visitors the rare opportunity to view constellations without having to compete against illumination pouring out of everything from store window displays to traffic lights.
Or at least that was the intent. Not everybody got the memo.
While many residents and businesses diligently turned off their lights, made do with candles, or even put up decorative displays for the 90 minute event, plenty of others opted out.
'Everyone is now in their own little bubble, disconnected from each other,' Roosegaarde noted prior to the event in a press release. 'I realised that every night, there is actually an amazing light performance hidden up high in our sky.'
Nevertheless, many businesses along shopping streets including the Haarlemmerstraat and Breestraat had their signs and window displays fully illuminated.
Dozens of residents scattered around the city centre kept their lights on and curtains open. Emergency lighting on the city's tallest buildings was required to remain activated. Increasing cloud cover and haze during the event also made it difficult to see much.
But this didn't deter crowds from climbing the stairs to stargaze from the darkened Burcht, an 11th century fort that sits on a hill near the Hooglandse Kerk, or peer through telescopes scattered around town. The Leiden Observatory, which is currently the world's oldest still operating university observatory, welcomed visitors as well.
Looking down instead of up 
While obscured skies and pesky lights might have dimmed the good intentions of the event, it didn't dampen the spirit of attendees who seemed just as interested in exploring the darkened streets of Leiden as trying to spot Venus or Ursa Major.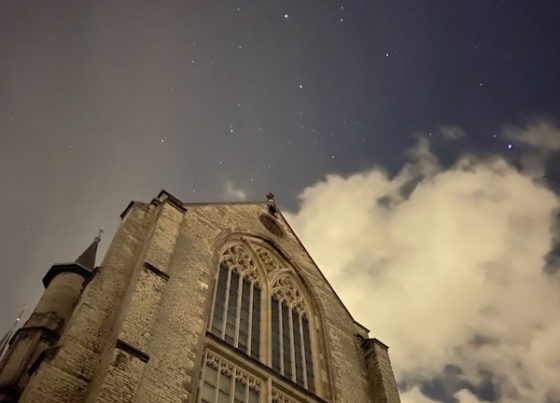 A few corners of the city looked like they'd been catapulted back in time a few hundreds years. Patrons at the Café in de Oude Marenpoort drank by candlelight much like they would have when it first opened hundreds of years ago.
Many seemed to relish the challenge of trying not to stumble on the cobblestones of Leiden's oldest streets or not bump into others. Friends, couples, and parents and their children all held hands to avoid losing one another. Plenty of their eyes were pointed down at their feet to avoid tripping instead of up at the cosmos.
Nevertheless, flashlights were few and several cyclists even stubbornly tried to get around without bike lights. Motorists and scooter riders brave, or foolish, enough to drive through town during the event had to slowly manoeuvre their way through groups of attendees standing or slowly walking in the middle of the streets.
Semi-successful stargazing
But plenty of photographers and steadfast stargazers were also out in full force.
Several were posted on the Jan Vossenbrug and used an app on an iPad to locate constellations and the whereabouts of the International Space Station. A drone was spotted hovering near the Hartebrugkerk as it took snapshots. There were also queues for many of the event's telescopes.
Roosegaarde noted that the event was more successful than it might have been in his hometown of Rotterdam.
'In Leiden, people obediently turn off the lights if you ask them to,' he told a reporter from the Leidse Dagblad. 'In Rotterdam they would say: 'Uh, yeah. Good bye! Get out of here!'
Thank you for donating to DutchNews.nl.
We could not provide the Dutch News service, and keep it free of charge, without the generous support of our readers. Your donations allow us to report on issues you tell us matter, and provide you with a summary of the most important Dutch news each day.
Make a donation