Dutch destinations: Drift down into Delfshaven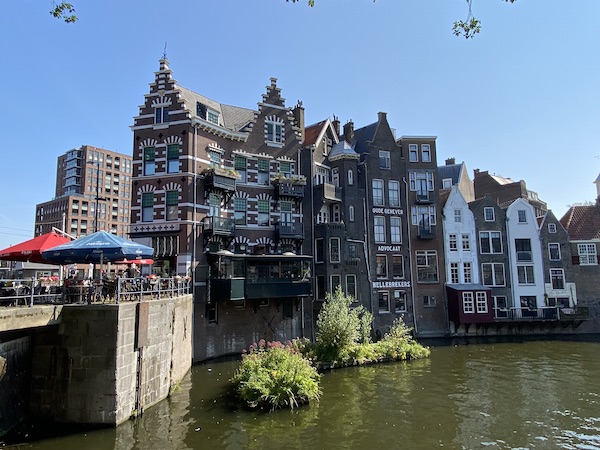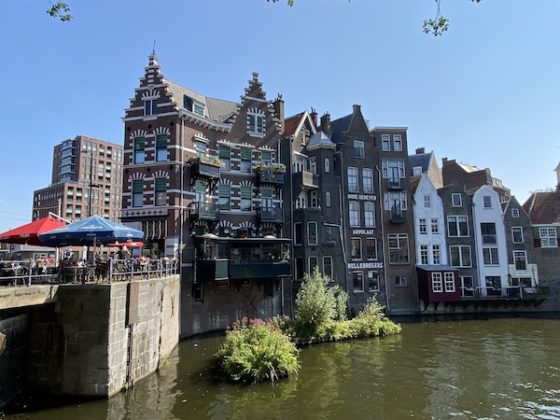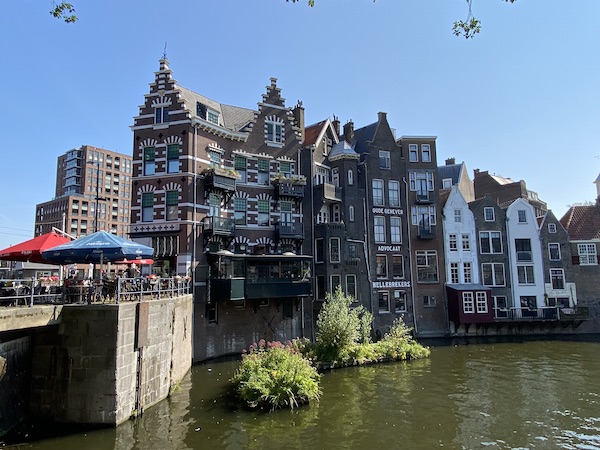 There's plenty of history stuffed into this district in Rotterdam that's seemingly locked in time. Journey back through the centuries while you attempt to get a hole-in-one or a high-score on a Stranger Things pinball machine.
Delfshaven packs plenty of history into a few streets. Located in Rotterdam, this district was once its own municipality. It initially sprung to life as a port for nearby Delft in 1389 because the largely landlocked town to the north lacked a significant waterway. The port provided a vital trading hub for many years afterward.
It gradually grew into a small but thriving community of shipbuilders, sailors, fisherman, and jenever distillers. In the 17th century, it also helped launch the American Pilgrims toward the New World. They set sail for North America on a ship called the Speedwell from Delfshaven on 1 August, 1620 (according to the Julian calendar it was 22 July) before later making do with the much more famous Mayflower. The nearby Oude Kerk was later renamed the Pelgrimvaderskerk (Pilgrim Fathers Church) in their honour.
The Geoctroyeerde Westindische Compagnie (Dutch West India Company) had several wharfs and other facilities here. Delfshaven was also the birthplace of Piet Pieterszoon Hein, an admiral and privateer who managed to capture a large chunk of Spain's treasure fleet during the Eighty Years' War. A few hundred years later, Delfshaven fought its own war to liberate itself from Delft. It was granted independent city rights in 1825 but later opted to be annexed by Rotterdam in 1886.
The district's buildings managed to remain largely unscathed by the bombings and other clashes that devastated Rotterdam during World War 2. This is a big reason why its architecture is such a contrast from the more modern variety you'll find elsewhere around the city. Along with a brewery, Delfshaven is home to cafes, a few museums, and a windmill.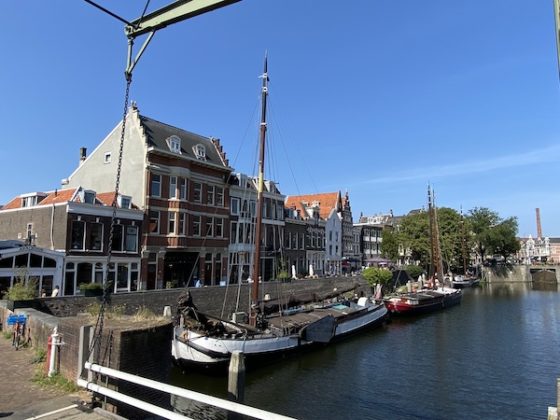 Things to do
Step back through the gates of time
Delfshaven feels like a small town tucked away into the centre of Rotterdam. It more closely resembles its namesake than its surroundings. The district's centuries-old buildings and brick-lined streets will give you a glimpse into what Rotterdam looked like prior to an aerial attack by the Germans that destroyed much of the city on 14 May, 1940.
Sailboats line the Achterhaven and Aelbrechtskolk, the waterways in the centre. The Pelgrimvaderskerk dates back to the 14th century and is still used for church services. A short stroll along the Voorhaven will bring you to De Molenwinkel van Delfshaven. The ground floor of this windmill contains a small market that sells flour along with other regional goods. It may look a century or two old, but it was actually built in the 1980s and replaced a former mill that was destroyed during the war.
Drink at the Stadsbrouwerij De Pelgrim
Would the American Pilgrims have approved of Stadsbrouwerij De Pelgrim, a small brewery they helped inspire? Supposedly, they decided to drop anchor along the Massachusetts coastline instead of Virginia's because the Mayflower ran out of beer so it's safe to assume they would have been willing to sample at least a few of the brews on the menu.
De Pelgrim first opened its doors in Delfshaven in 1996, and it still occupies the former town hall. The staff lead tours and there's a tasting room. The brewery's floral courtyard garden is also a great spot for lunch, dinner, or just a few beers on a hot summer day.
Become a pinball wizard
The Dutch Pinball Museum is a true delight. It's also one of the few museums in the world where you can play The Addams Family pinball machine. While there are informative placards scattered about, it's really more of an arcade. Recently relocated from a warehouse near the Rijnhaven, it's currently taking up residency in Delfshaven's De Dubbelde Palmboom, a former warehouse that has served as everything from a box factory to a distillery over the years.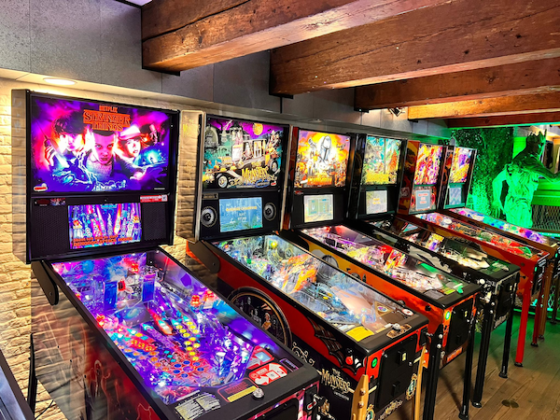 Their current collection contains over 100 pinball machines including early classics from the 1930s all the way up to the latest tables. Some of their most recent additions include one based on the hit Netflix series Stranger Things and a Guns N' Roses machine. The metal band's instantly recognisable guitarist Slash turned down an invitation to visit the museum during a recent European tour, but he later sent the staff a photo of himself wearing one of their t-shirts.
Sort through all sorts of stuff
Museum Rotterdam is located just across the Coolhaven from Delfshaven. Its permanent '40 -'45 NOW exhibition offers an immersive journey into the bombings that shook the city to its core and the dramatic events that followed. The rest of the museum is devoted to over 100,00 objects that offer a unique glimpse into the city's history and the lives of those who have inhabited it. The collection contains everything from historical photos to the jacket Hugo de Groot wore while escaping from Loevestein Castle in an old chest.
Get a hole-in-one
As strange as it might sound, you can play nine holes in the middle of Delfshaven. You can pick up everything you'll need for a round of street golf at the Café De Ooievaar. The streets and alleys of the district will provide a true challenge for even the most skilled golfers. The canals alone are quite the water hazards and there's all the stairs and bridges to worry about.
The rules are also different from more conventional golf. Objects and locations are used instead of holes, for one thing. Players also tee off from a patch of synthetic turf and use special hollow golf balls that won't damage anything or hurt anyone.
Where to eat
As mentioned above, the Stadsbrouwerij De Pelgrim is a good spot for lunch or dinner. They serve sandwiches, burgers, and Dutch fare. Head to Restaurant FRITS if you'd prefer something more upscale. There's no set menu and their five-course dinners focus on seasonal ingredients. Le Souq is a Lebanese cafe that specialises in Middle Eastern dishes and has a small waterside terrace.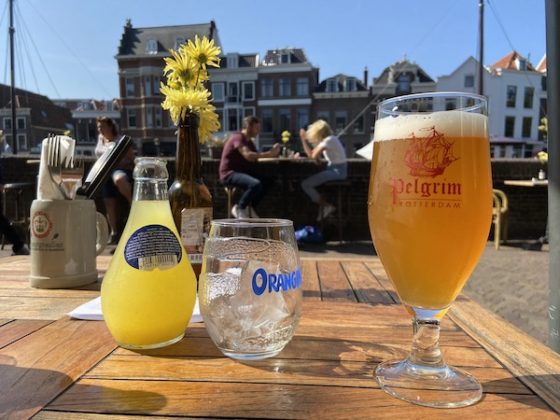 Options are more extensive just outside the district and elsewhere across Rotterdam, but that should go without saying. CultureHub is a nearby coffeehouse with a small food menu that also hosts comedy and art shows along with other events. The nearby Evermore is another good spot for tea as well as coffee and single origin chocolate. IJssalon Catarina is a small and charming ice cream shop a short walk away with artisanal flavours and other desserts.
Where to stay
Pickings are somewhat slim around Delfshaven. There's Hotel Port, a fairly no-frills business hotel. The more unique New Ocean Paradise is an Asian-themed floating hotel with a restaurant and business centre in addition to great views of the Nieuwe Maas. Hotel Baan is a nearby budget option. If you're willing to venture a bit further afield, climb aboard the SS Rotterdam. Along with a hotel and restaurant, the former flagship of the Holland-America Line has a wine bar, a lounge, family-friendly escape rooms, and was recently featured in the film Boeien!
How to get there
Delfshaven is located along the Nieuwe Maas southwest of the centre of Rotterdam. Getting there from Rotterdam Centraal is a bit tricky if you're travelling by rail. It's perhaps best to head to Rotterdam Blaak station and ride the metro. Street parking is limited, but there are several nearby car parks.
Anything else?
Unfortunately, De Delft Museum, which featured a recreation of an 18th century warship, is closed (possibly permanently) at the time of writing. There are a few nearby attractions that might be well worth checking out instead.
The Euromast is about a 15 minute walk away. The 185 metre observation tower overlooks Het Park, a large park with picturesque waterways, cafes, a mini-golf course, and several historic buildings including the Noorse Zeemanskerk.
Thank you for donating to DutchNews.nl.
We could not provide the Dutch News service, and keep it free of charge, without the generous support of our readers. Your donations allow us to report on issues you tell us matter, and provide you with a summary of the most important Dutch news each day.
Make a donation