Creepy: crawly exhibition at Rijksmuseum features creatures of awe and revulsion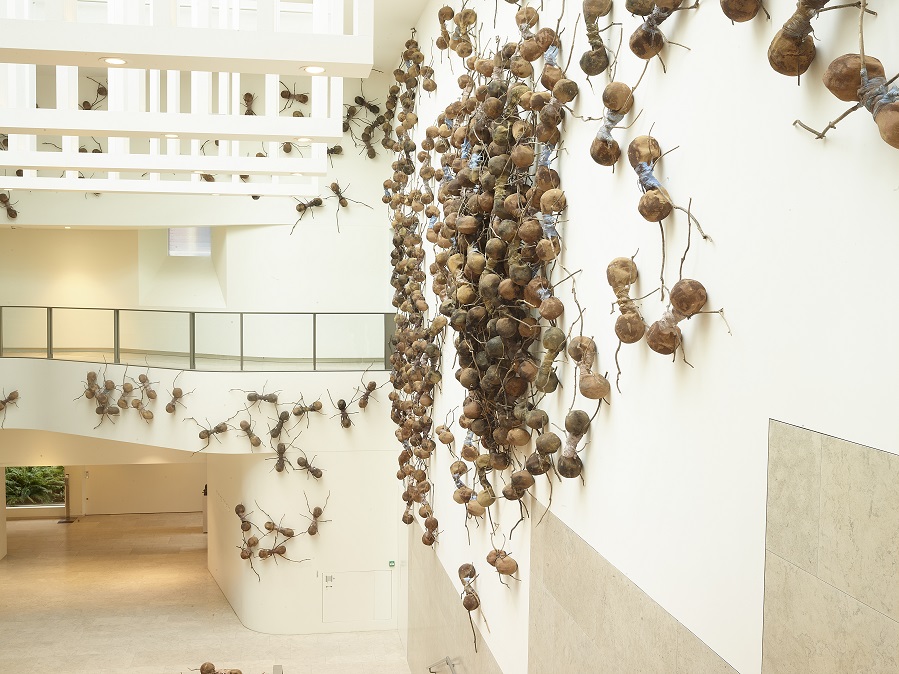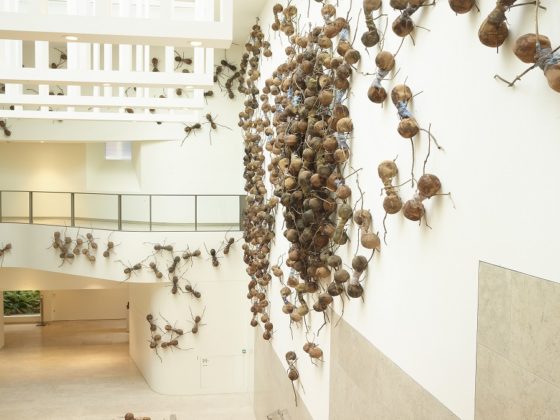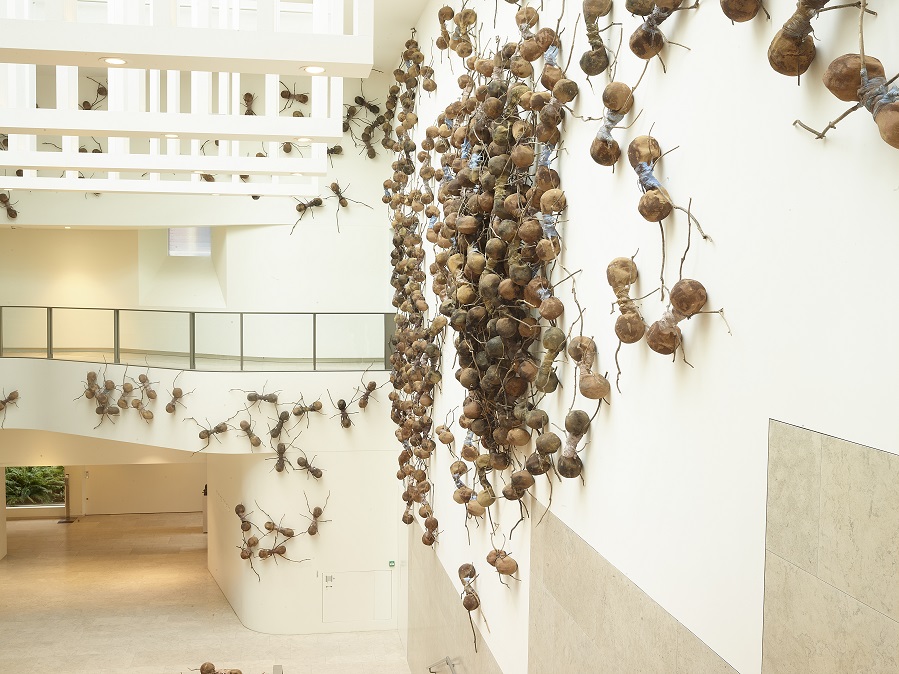 Escaping from hundreds of gigantic ants climbing up a wall, you step into a pitch dark space.
This is not an apocalyptic vision, but the start of an unusual exhibition on creatures tiny and huge at the Rijksmuseum.
The national museum in Amsterdam on Friday opens a show on how artists and scientists throughout the decades have been fascinated – and repulsed – by 'crawly creatures'. Ants, snakes, lizards and a giant, modern sculpture made of real spider web take centre stage. Meanwhile, a sister exhibition looks at the inspiration and exploitation of an 18th century rhino called Clara.
'Seven hundred ants, known as Casa Tomada, by Rafael Gomezbarros, are teaming up as a prelude to two exhibitions about the fascination for animals,' said Taco Dibbits, director general of the Rijksmuseum, standing in the entrance hall in the shadow of the ant art installation.
'It is about the fascination of human beings to other animals from the smallest fly to the large rhinoceros, the relationship between humans and nature. Our appreciation changes over the centuries: in medieval times, we saw insects as part of the empire of the devil, then during the late medieval period, they were creeping slowly into book illustrations as God's creation. There is a human urge to control animals, to domesticate animals and now, today, a need to save animals or prevent extinction.'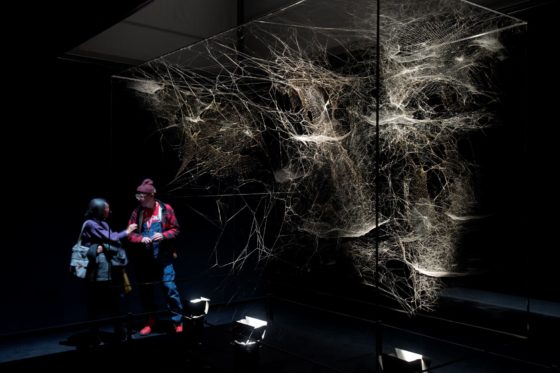 The exhibitions track how scientists and artists were motivated to investigate the world of animals by dissecting and drawing them – leaving a record of sketches, paintings, casts and sculptures that makes up the exhibition.
It also includes three modern works: the ant installation, symbolising the industriousness of modern-day immigrants, and a real spider web sculpture orchestrated by artist Tomás Saraceno, inspired by the connected fates of animal and human life.
A third installation by artist Rossella Biscotti, Clara, represents in bricks the Indian rhino whose mother was shot and who ended up in the ownership of a Dutch sea captain Douwe Mout van der Meer, as a travelling curiosity across 18th century Europe, for 17 years.
Dark
At first, says Jan de Hond, historical expert at the Rijksmuseum, crawling, wriggling creatures were a source of distaste or even revulsion – symbols of evil, which people at first believed were spontaneously generated from non-living matter. 'For a long time, crawling creatures had a bad reputation. In the Middle Ages, they were associated with evil, the devil and death,' he said.
'Around 1500, some people started looking at them in a more positive way,  and they started appearing in the margins of medieval manuscripts, then creeping slowly to the centre of the page. By 1665, many scholars saw in the smallest animals, the grandeur of God's creation amongst us. Now it's almost too late and the continued survival of many insects is under threat, we realise how essential these animals are to our ecosystems.'
The creepy crawlies exhibition has dark-painted walls, lightless rooms where only the noise of insects breaks the blackness, and illuminated cases including gruesome casts of snakes and toads and an extraordinary carved 'coat of infamy' – covered by creatures – to be worn by 17th century sinners.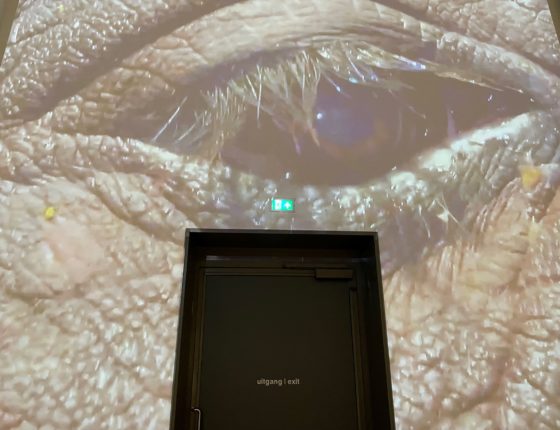 After the darkness, an adjoining exhibition on Clara the rhino, gives an insight into 18th century showmanship and advertising, as well as a world in which exotic animals were unknown, feared and paraded for entertainment.
As you leave the show, curator Gijs van der Ham notes,  a quote from a contemporary book wonders what Clara would have thought of the humans she saw looking at her. The door for the exit is under the eye of this Clara.
The exhibition runs from September 30 to mid-January 2023.
Thank you for donating to DutchNews.nl.
We could not provide the Dutch News service, and keep it free of charge, without the generous support of our readers. Your donations allow us to report on issues you tell us matter, and provide you with a summary of the most important Dutch news each day.
Make a donation