Amsterdammers come out to meet their new neighbours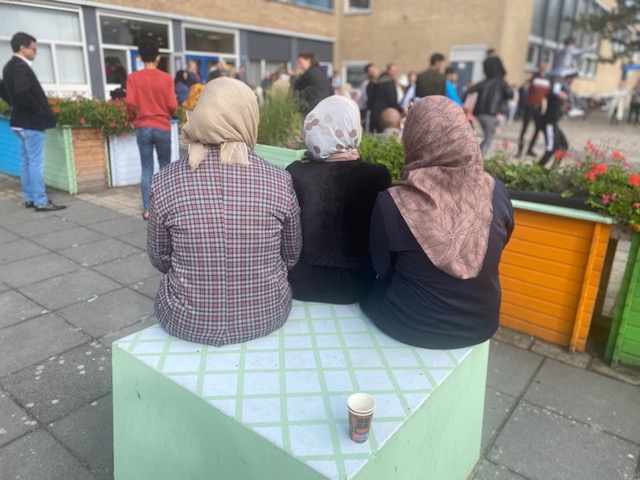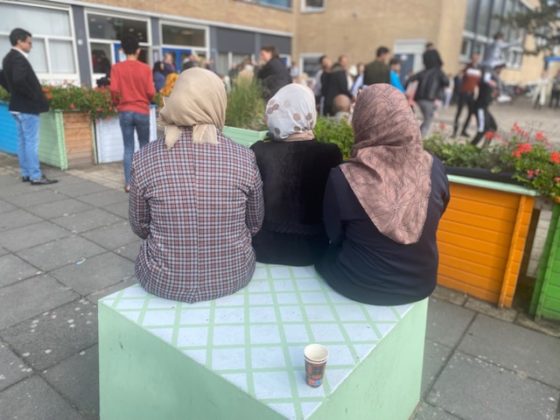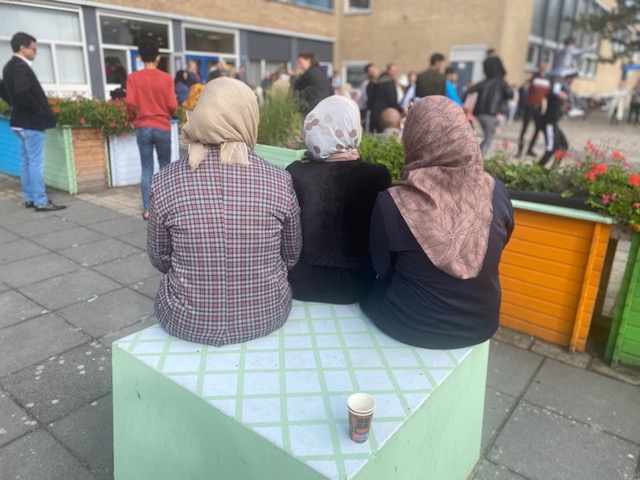 Some 60 asylum seekers centres nationwide threw open their doors to the public on Saturday, as part of Open AZC Dag. The aim of the annual event is to give locals a glimpse of the daily lives of asylum seekers while meeting their newest neighbours. Lauren Comiteau went to Azc Willinklaan in Amsterdam to learn more.
The festive scenes at the asylum seekers centre on Willinklaan in Amsterdam's district of Nieuw West were about as far away from the images of new arrivals sleeping outside Ter Apel refugee centre this past August as you could get.
Children and adults danced to and sang traditional songs next to a bouncy castle. Dutch broodjes—sandwiches—lay side-by side with stuffed grape leaves and spinach pies that some of the centre's 700 residents cooked up in a dedicated kitchen area.
There was a woman's space featuring a women's rights wall and sewing machines, a male-dominated recreation room with a pool table, fuzzball and table tennis, a bright, airy common area with a piano and café tables, and even a music room, an art atelier and a pre-school classroom.
'If you want to know how living in a centre is, this is a nice day to see it for yourself, outside the headlines, to see how people are in reality, face-to-face,' said the Willinklaan's programme leader Naomi as she walked me through this former sports hall. 'Don't be too biased too quickly.'
To be fair, Ter Apel and centres like this one are different animals. Ter Apel is where asylum seekers must register when they first arrive on Dutch shores. Once they've been processed, most are sent to places like Willinklaan, where they can remain for up to three years while waiting for their asylum claims to be handled.
But recent headlines generated by hundreds of asylum seekers sleeping outside, the death of a three-month old baby and the arrival of emergency medical aid charities, have put the plight of refugees front and centre in the minds of many Dutch people, including Joanne from Amsterdam.
'I saw all the people in the news in Ter Apel not being treated properly, and it touched me. But it seemed like such a big problem and challenge that I didn't know how to personally help,' she said.
After receiving an invite to Open AZC Day from VluchtelingenWerk Nederland (the Dutch Council for Refugees)—which co-sponsored the event along with the reception agency COA, and justice ministry—she decided to act. 'I can at least visit the people that live near me and try and connect and see how I can help on a smaller scale. Also, it's nice to reach out, to give the signal that you know they're here.'
After speaking with asylum seekers from Somalia and Syria, and then to an organiser, Joanne decided to pursue volunteer work with the 18 to19-year-olds who sometimes fall through the cracks—too old for school and treated as adults while often alone in a foreign country without their parents or other support.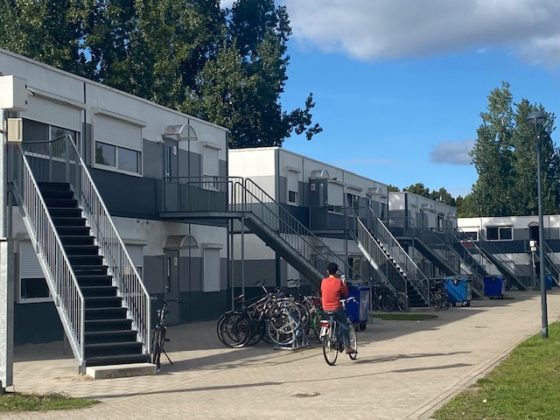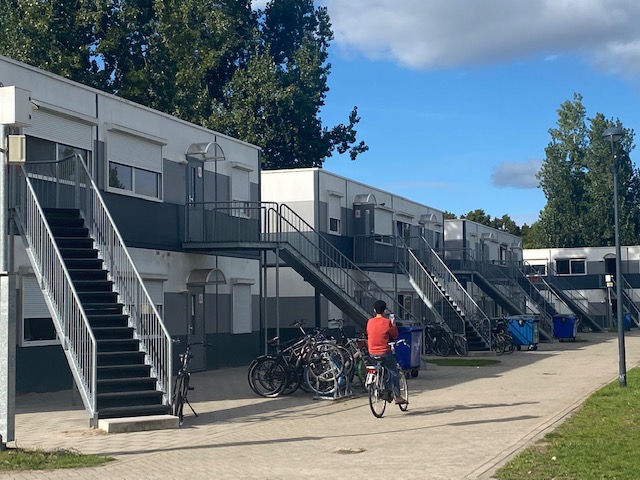 Meet the neighbours
For the event's organisers, that's exactly what the day was meant for. 'It's a day for people to come together, so people in the neighbourhood can maybe interact with asylum seekers,' said Naomi. 'It's actually officially National Neighbour's Day (Burendag), so the slogan is "just come by".'
That's exactly what pensioner Peter Kersten from central Amsterdam did. He works on projects in West Africa with people who want to leave, and the open day was his chance to see what life is like on this side of the arduous journey for the people who brave the trek.
'It's lively and friendly and open here, and it is in Amsterdam, so it's possible to get out and take a tram to the centre and interact with local people,' he said. 'Amsterdam is used to foreigners all throughout its history. This is one of four centres in the city, which is a good thing.'
But for true interaction, he said, you need to speak a common language, or at least have translators available to facilitate real communication. That takes more than an open day.
'I'm here and I want to talk to people, but I don't know how,' he said. 'So, I'm feeling a little alone, but that doesn't really matter. I'm very happy seeing the dancing and drinking tea.'
It is, he acknowledged, a start.
Thank you for donating to DutchNews.nl.
We could not provide the Dutch News service, and keep it free of charge, without the generous support of our readers. Your donations allow us to report on issues you tell us matter, and provide you with a summary of the most important Dutch news each day.
Make a donation