'Here I feel like I'm a valued member of society'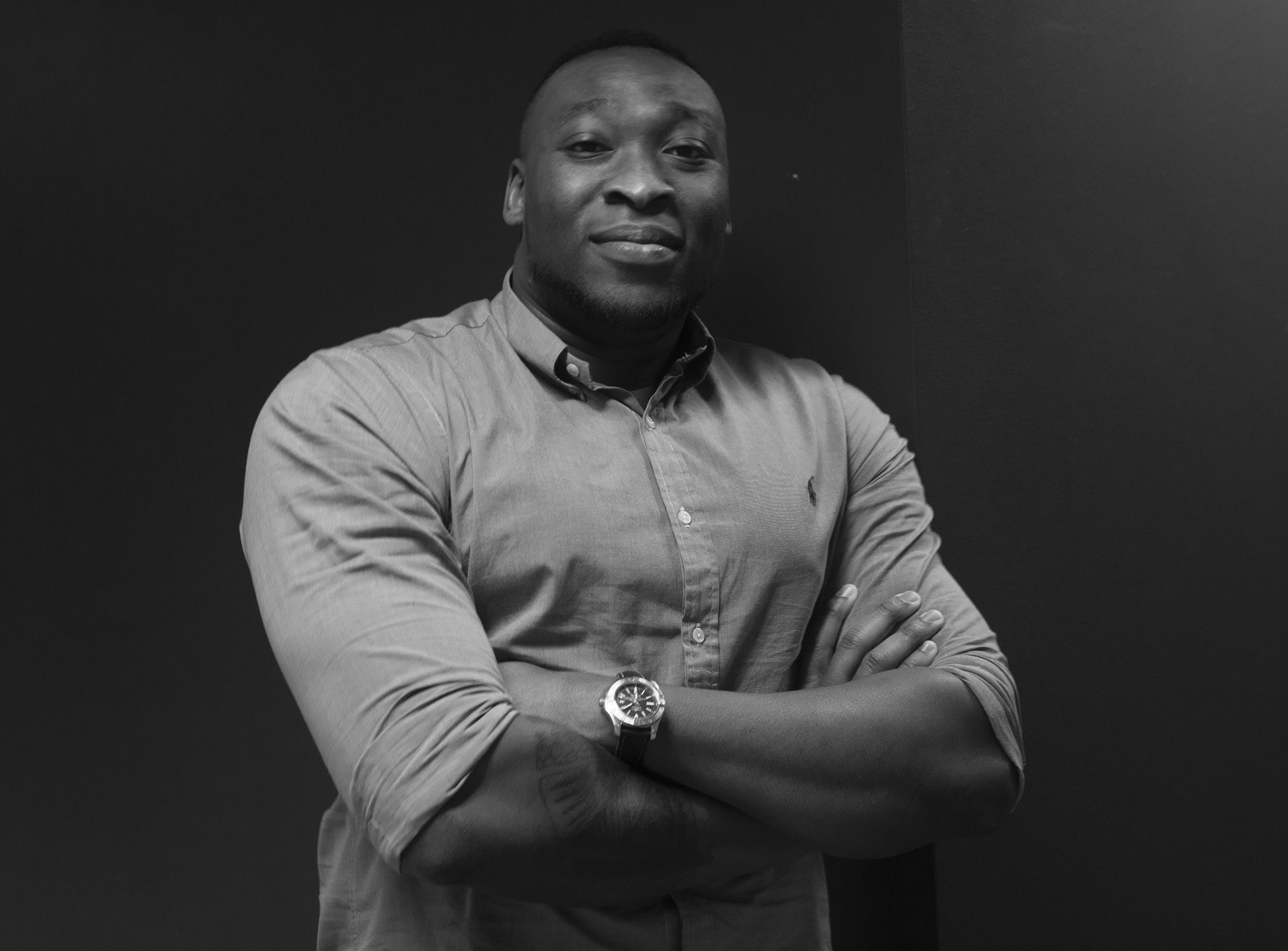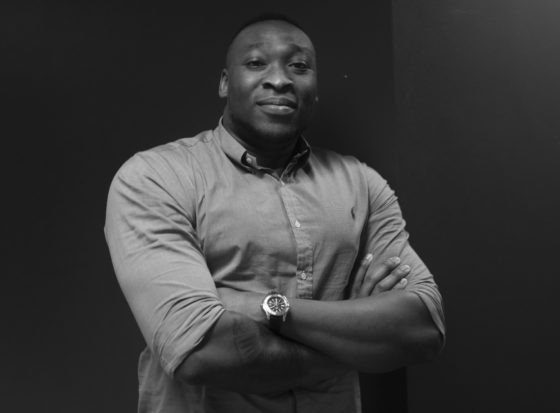 Nigerian Nelson T. Ajulo from Rotterdam lived in eight different countries before settling in the Netherlands in 2017. When he's not working, you'll find him relaxing on Scheveningen beach or playing sport.
How did you end up in the Netherlands?
I came to visit once for a business conference and fell in love with the people. The people were just super straightforward and direct and, for me, I translate that as openness and transparency. It makes life a lot easier. I am also that sort of person – what you see is what you get.
How do you describe yourself – an expat, lovepat, immigrant, international etc?
I think I would define myself as a global citizen. I believe nationalism doesn't make  sense for any of us. We need to think from a global perspective and zoom out to really leverage our strengths and weaknesses properly and be stronger together. If we keep thinking on a national level, then we are hindering ourselves and putting more strain on our environment than necessary.
In my work, I empower African talent to address scarcity in the western job market, especially in the field of tech. We have resources in Africa: a huge, youthful population that can get the work done. But in the west there's an aging and declining population. Strategic collaborations make sense and it is a clear win-win scenario. The African workforce is full of young entrepreneurs who are keen to prove themselves but lack opportunities. We apply the brains of Africans without the brain drain. They receive and spend the money in Africa, leading to more economic development. It's a mutually beneficial relationship.
How long do you plan to stay?
I've moved around quite a bit, but I plan to make the Netherlands my stable base. But I also know that now that my company is taking off and scaling rapidly to the UK and US market, maybe even Spain, there will also be a need to move between different companies.
I feel at home here in the Netherlands. I love the country and I love the people. The people mean a lot to me, especially after living in eight different countries and being accustomed to different cultures. Beyond the infrastructure, the people come first because they will pretty much be your new family when you move to a new country.
I also appreciate the quality of life and I feel more equal here. My rights are protected and I do not feel less than anyone else. I've lived in places where you really have to tiptoe around, where the locals are seen as more valuable than you, as an international person, especially being black. Of course, the Netherlands is not perfect, but I feel, more than anywhere else, like I'm a valued member of society, with equal rights, and that's really empowering to me as a person.
Do you speak Dutch and how did you learn?
If nobody speaks English to me, I can get by speaking Dutch, but I really need to think to speak Dutch. I've passed all the integration exams except the speaking. I've failed it two times! I have to do it again, but I don't know when.
What's your favourite Dutch thing?
Definitely the efficiency of the processes here and the level of digitalisation. For the last five years, since I've been in the Netherlands, I've been cashless. That's something I need to get used to when I go to other countries that I cannot use my phone to pay any more.
What I also like is that you can rely on things here. Everything is on time. You can plan your day and know that your day will go that way. That's not that common in many other places.
There's the efficiency of the employees as well. That's something that I've also inherited from moving to the Netherlands. Dutch people are very good at making things look more important than they are. I feel like the Dutch are very good at branding, making something small look big, and creating hype. That's also why they are good at trading.
In the end, that is the beauty of experiencing different cultures and different people. If you can learn from different cultures, and perspectives, and then combine them together, you can also use that to improve yourself.
How Dutch have you become?
I notice lately that when I speak to people, they say, Wow, you're so direct! Recently I've been told that I speak Dutch English! I did not realise it. It's just feedback I've received from people. They say I sound Dutch on the phone. Wherever you live, after some time, you also start acting like the people after some time. Everywhere I've moved, I've noticed that the way I speak changes a little bit.
Which three Dutch people (dead or alive) would you most like to meet and why?
I'd like to meet Queen Maxima because she's been working a lot on financial inclusion and equality projects in general. I would like to understand more where her drive is coming from and also discuss how she could expand a project to Africa, especially one that could become sustainable in the next seven years and make a lasting impact on a bigger scale with people. Some of the programmes that we have come up with can quickly make an impact in the lives of so many people.
Minister for foreign affairs Wopke Hoekstra because he is responsible for the international policy of the Netherlands. I would like to understand what his strategy and plans are towards this population shift that's on the way, how the Netherlands is positioned, and if fostering a relationship between the Netherlands and Africa could be a solution to make both sides even better.
Dutch-American journalist Eva Jinek because she is a strong advocate for inclusivity. She is very bold and she speaks out for what she believes in. I would like to understand from her how she is able to stand up against the odds, to push the right message and not give into the pressure. I really feel like real change cannot be made if you are not able to be bold and speak out and help people see why these changes need to be made.
What's your top tourist tip?
Go to the beach in Scheveningen. It's a nice place to go after work and lay on the beach. I can be at work in The Hague, all serious, and then ten to fifteen minutes later I can be at the beach with a whole different vibe, just relaxation and rest.
For people that want to make friends, there's beach volleyball by Sol beach. It's mostly expats, but there are some Dutch as well. I play volleyball. Actually, I do a lot of sports. I play basketball, I play squash, I do kickboxing, I do boxing… It just depends on how I feel and what I want to do.
Tell us something surprising you've found out about the Netherlands
When you visit the Netherlands, you deal with the citizens, and you think, Oh wow, life is going to be super easy, everyone speaks English. But when you move here, and you have to deal with the government, you realise that the government doesn't speak English − and that's a shock.
That in itself can also exclude you from being able to participate and be an efficient member of the society. I really feel that the more we can include everyone in society, the more we can activate everyone's strengths. Sometimes, to create an inclusive environment you need compromise.
I think they are slowly making some changes now, but I had an encounter recently when I went on the police website and, unfortunately, the Dutch version was very different from the English version. Reporting a police officer, for example, is only available on the Dutch platform. When I called the police and asked them about this they told me, Well you live in the Netherlands… But as a tech company I know that it's not a whole lot of work to put this in place.
If you had just 24 hours left in the Netherlands, what would you do?
I'd probably bike to the beach, do sports with friends and enjoy some nice direct Dutch conversations.
Nelson is founder and CEO of Zarttech, an IT consulting tech company providing remote and on-site senior IT experts from Africa.
Nelson was talking to Deborah Nicholls-Lee
Thank you for donating to DutchNews.nl.
We could not provide the Dutch News service, and keep it free of charge, without the generous support of our readers. Your donations allow us to report on issues you tell us matter, and provide you with a summary of the most important Dutch news each day.
Make a donation