Seven unique cinemas to visit in the Netherlands this summer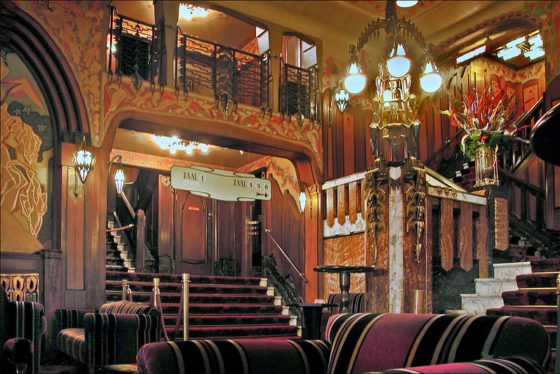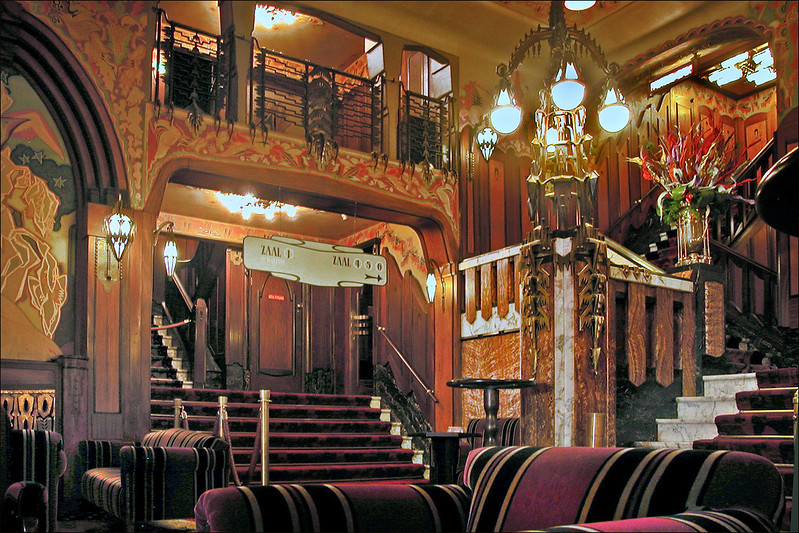 Summer is here, and while it's the perfect time to drink out on terraces during the day, it's also the ideal period to visit the movies at night – especially if it is hot outside.
Why? Because the biggest movies come to the big screen over the summer. Top Gun: Maverick, the new Minions and Elvis, to name a few this year. That's not even including the unique independent and international films released simultaneously.
Here are seven cinemas you must visit!
Tuschinski (Amsterdam)
As much a tourist destination as it is a cinema, the Pathé Tuschinski is the closest you'll get to an old-school movie theater (it opened in 1921!). With a massive art deco auditorium decorated with beautiful red seats and golden details, it is really special to sit and experience a film in the same setting as moviegoers did during the golden age of Hollywood.
You'll find the usual refreshments and snack offerings – which you can also enjoy from one of the private boxes. But the other main draw is a screen as massive as the Pathé Tuschinski's, with surround sound that makes the entire floor vibrate. Pathé also offers a tour around the cinema, so you can soak in the decor before you see a film later on.
LAB 111 (Amsterdam)
Seeing the new films out is always a priority. But wouldn't it be fantastic if you could also watch classics on the big screen? Skip the millionaire route of building a cinema in your house – visit LAB 111!
LAB 111 shows a mixture of new, independent releases. However, it also organises an agenda of specials, spotlighting directors, actors, and more throughout the months, nearly all with English subtitles. Think as wild a selection as Donny Darko or The Wizard of Oz, or films starring Italian icon Monica Vitti. See movies both old and new the way they were meant to be seen at LAB 111 – on the big screen.
The Forum (Groningen)
Groningen may also house a Pathé cinema, but the real draw here is the Forum. Why? Two words: rooftop cinema. There's no finer unique selling point than that.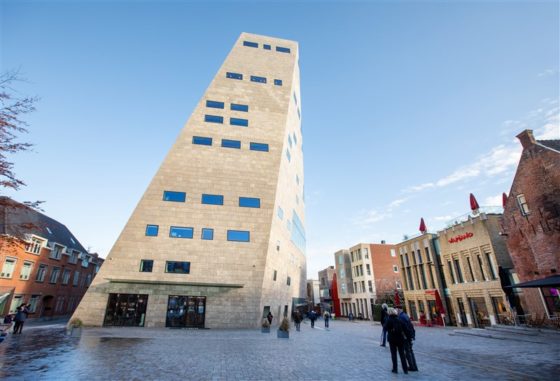 On a building 45 meters high, the Forum brings a viewing environment unlike any other – you'll be able to watch a selection of the biggest releases under the starry skies of Groningen, giving you beautiful views outside of whichever visual masterpiece you're booked in to watch.
You'll also be able to grab some food within the building. There's the appropriately named Camera Café and NOK, a restaurant with a panoramic view to soak in (and potentially film for your Instagram reels, if you're feeling creative).
Overall, the Forum will give you a trip to the cinema that will go above and beyond your regular visit (45 meters above, to be exact).
Cinerama (Rotterdam)
It's not just the films that make the cinema but the look and feel of it as well. Pathé Tuschinski is one example. Cinerama is another – one glance at the exterior and you'll feel like you're back in the 50s on the Hollywood strip.
On the outside, you'll find the name lit up in bright neon at night, drawing you in. Then, you'll see the ticket booth just before the entrance doors, offering a nostalgic throwback.
All kinds of films show at the Cinerama, so it fits every mood. Just prepare for that 'Back to the Future' time warp feeling as you head in. 
The Eye (Amsterdam)
The Eye, just over the IJ in Noord, is a film museum, first and foremost. Cinematic equipment is on display, giving you a closer look at the evolution of cameras, film strips, and more. Plus, there are visual art exhibitions to get lost in.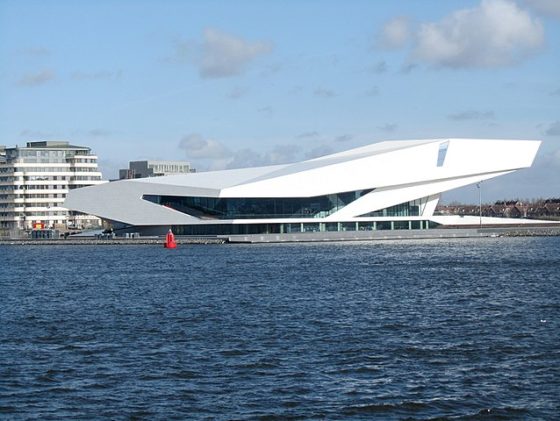 However, as a cinema, the Eye shows various international, independent, and classic movies. So, if you're looking for an educational day out and want to squeeze a film in while you're at it, look no further.
LAB-1 (Eindhoven)
Not to be confused with LAB 111, LAB-1 in Eindhoven has it all. The draw is simple – why separate films from the party? At LAB-1, you'll view a great selection of new releases and even a classic or two. But LAB-1 also hosts exciting music events with an in-house club, and more casual get-togethers like Boardgame Thursdays characterised by a 70s/80s vibe.
Bring your entire weekend into one place and save yourself all the planning and traveling between venues. LAB-1 in Eindhoven is your future cinema and party hotspot.
Pleinbioscoop (Rotterdam)
Something a little different but more appropriate for the summer period – Pleinbioscoop, an outdoor cinema-going event, comes complete with seats, headphones, or even mats to lounge on if you're feeling particularly relaxed!
Pleinbioscoop has shown some classics over its 36-year lifespan, with agendas that have included the likes of Casablanca, Jurassic Park, and Jaws.
Most importantly for you, it's back this year: August 10-28. While there's no programme yet, visit their website to learn how you can stay updated.
Other outdoor film options include Outdoor Movie Nights, Films with a View at Pllek in Amsterdam and Pluk de Nacht on the banks of the IJ.
Tickets
Whichever you choose, it's good to remember that having a Pathé membership will get you a discount for tickets to the Tuschinski. Plus, a Cineville subscription covers you for several different cinemas, including some those listed here (you can find a complete list on their website).
Thank you for donating to DutchNews.nl.
We could not provide the Dutch News service, and keep it free of charge, without the generous support of our readers. Your donations allow us to report on issues you tell us matter, and provide you with a summary of the most important Dutch news each day.
Make a donation