Public toilet flushes out negative feelings in historic Amsterdam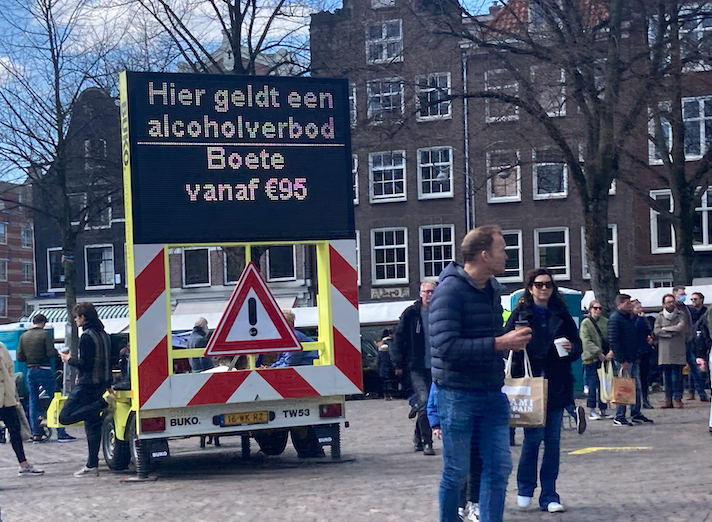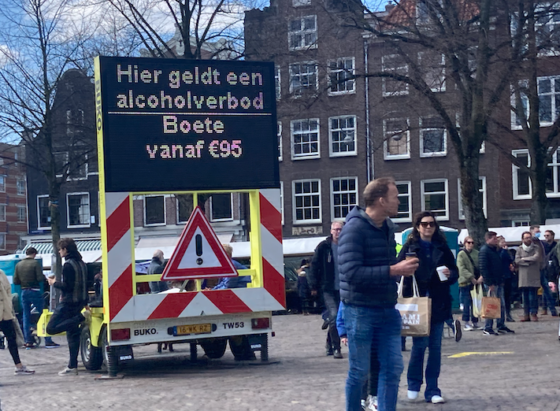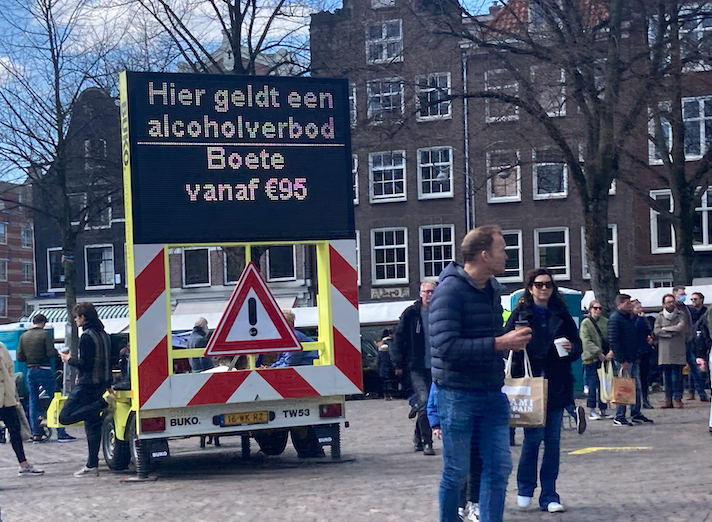 Residents of Amsterdam's Noordermarkt are protesting against public toilets in their neighbourhood, with a 'Save the Noordermarkt' petition already garnering more than 500 signatures this week.
'Let it be clear: it is great that the municipality is showing the decisiveness to realise more women's toilets,' local resident Mireille Pallandt told the Parool local paper. 'But you wouldn't put that in the middle of a historic square, would you? There is a cemetery under the square, there is a playground nearby and there is a church.'
Amsterdam public squares do in fact have public toilets, including the Leidseplein, Rembrandtplein and Dam Square. The Noordermarkt used to house a urinal of the green metallic krullen (curled) variety, built after WWII and catering only to men, but it was removed several years ago.
In its place, the city wants to install self-cleaning toilets that are also accessible to women and people with disabilities. Local residents were told of the plans for the toilet block at a meeting a couple of weeks ago.
Down the drain
However, the protesters believe the inclusive public toilet plans will do away with the Noordermarkt's child-friendly atmosphere and will attract tourists and drug users. 'It attracts people you don't want,' signatory and resident Nathalie Pennings told the Parool.
'That's a typical response. Everyone wants more toilets, just not in front of their house,' says Ivo Thonon, spokesperson for the umbrella organisation Toilet Alliance, which includes groups advocating for people with bladder or bowel problems, older people and public transport users
'People are living in the 1970s, when public toilets attracted truckers and drug addicts and were dirty. But that's not the case any more. It's a different generation. Self-cleaning toilets don't smell, and they help prevent peeing in back allies, doing away with other nuisances.'
The Toilet Alliance also says the lack of public toilets keeps people at home, especially the one in five Dutch people who suffer from bladder or bowel problems. 'For them, public toilets are crucial,' says Thonon. 'Half of them don't go out without the certainty of a toilet being available. One in three women with bladder or bowel issues go out less, too.'
It is campaigning for public toilets every 500 metres, what Thonon calls the 'toilet norm,' calculated based on the five minutes those with bowel problems need to get to a loo. It also seeks to have public toilets every five kilometres on hiking trails and every 25 kilometres on cycling routes.
Raise the bar
The Alliance's website features a map of the country's public toilets, with dark green denoting municipal action on the issue and red meaning no policy or action at all. Five years ago, says Thonon, there were hardly any public toilets.
Now one-third of municipalities have public toilets on their agendas. 'That's progress,' he says. 'But there are still two-thirds of municipalities that aren't talking about public toilets in their councils. We have to raise the bar municipality by municipality.'
The Netherlands currently has 350 public toilets in all, compared to Paris, which has 750 alone.
Another solution, popular and successful in Germany, is making money available to establishments like restaurants and stores to let the public use their toilets. But when they're closed, or not nearby, it's the public toilet that will take up the slack.
'What we learned from Covid is that we can't lean on shops or restaurants to provide toilets, so we need to build more' says Thonon. 'During the first wave, they were closed out of fears of spreading the virus. But we've learned that they don't spread Covid and are often the only places to go.'
Amsterdam officials told the Parool they recognise that the Noordermarkt is a 'difficult place' for a public toilet and will continue talks with residents. But according to Theron, the Jordaan is the Amsterdam neighbourhood most in need.
Thank you for donating to DutchNews.nl.
We could not provide the Dutch News service, and keep it free of charge, without the generous support of our readers. Your donations allow us to report on issues you tell us matter, and provide you with a summary of the most important Dutch news each day.
Make a donation