'You have to have an opinion in the Netherlands'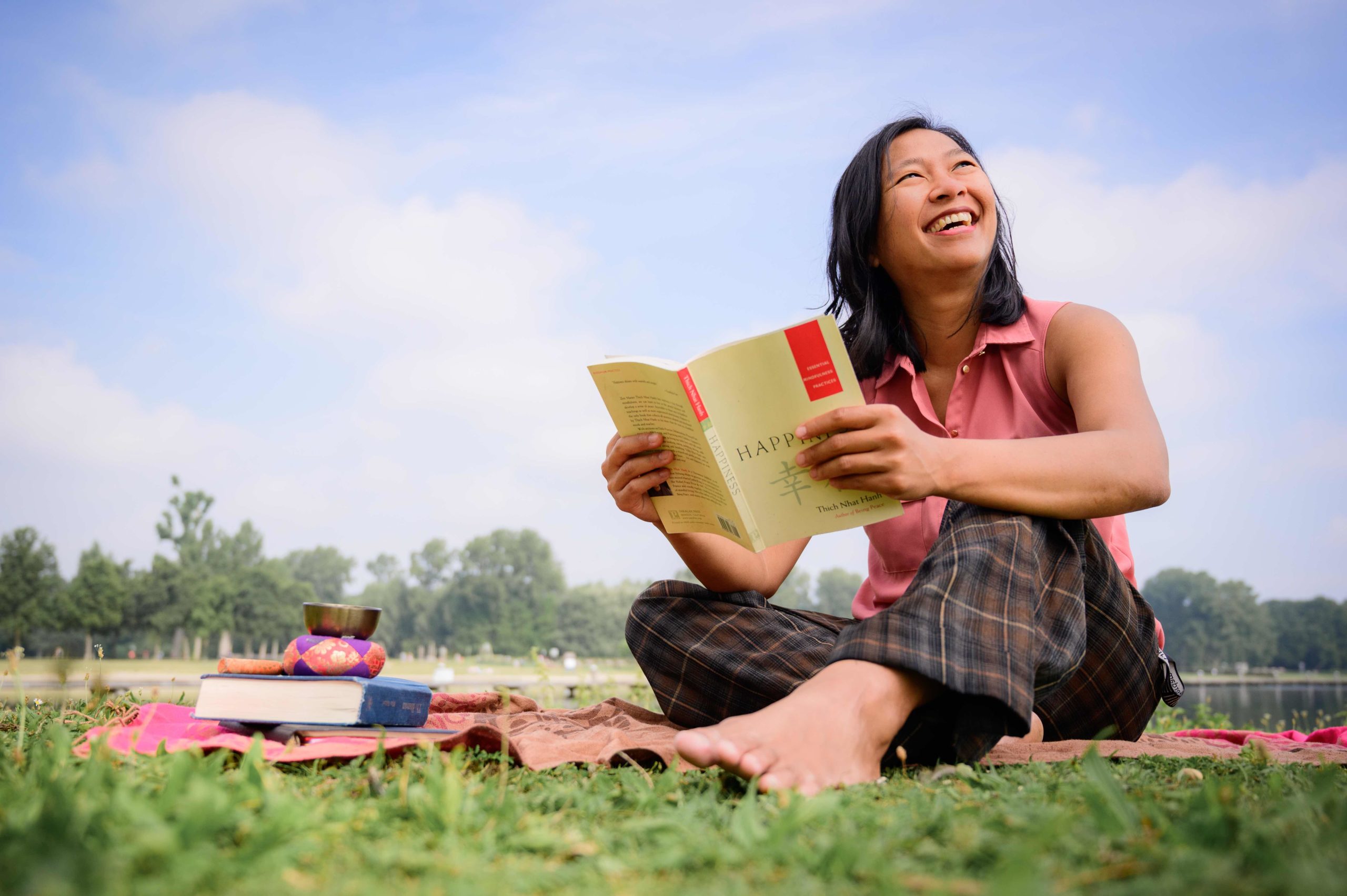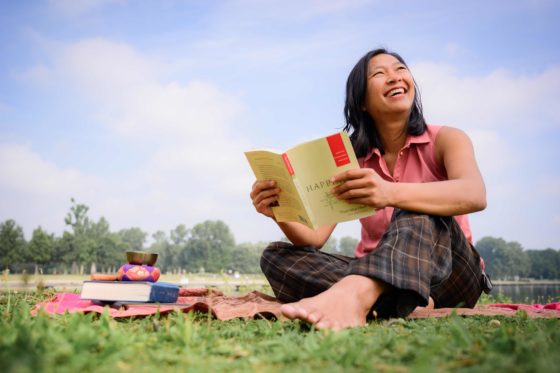 Indonesian national Irene Anggreeni from Rotterdam came to the Netherlands in 2006 to do a PhD in Industrial Design, but clinical depression forced a change of direction and she retrained as a psychotherapist and mental wellness coach, drawing on her own experience to help others recover from trauma.
How did you end up in the Netherlands?
I came to the Netherlands for a PhD position in industrial design at the University of Twente in Enschede. I have a Bachelor's from Indonesia and also the Master's I did in Sweden in computer science. My Master's was connected a bit with human computer interaction, with communication and interactivity, so that's how I made the transition to design. I lived in Enschede for eight years and then moved to Rotterdam for my Master's education to become a clinical dance therapist.
I moved to the Netherlands from Sweden and I noticed how people in the Netherlands are much more sociable and, to be honest, also quite loud! They are quite expressive in what they think. Compared to Indonesian culture, the Dutch are direct and you have to have an opinion about something and you have to be your own person. In Indonesian culture there's more collectivism. I have to sometimes not speak up if it might offend an elder or someone I respect. There's more openness in Dutch culture and more individualism.
How do you describe yourself – an expat, lovepat, immigrant, international etc?
I resonate with the last two because my official status when I came here was Knowledge Migrant, so I was a migrant, but more and more I feel more like an international here. I recently learned this term 'global mind', that's also how I see myself.
How long do you plan to stay?
For now Rotterdam is home for me but I don't know if I will stay forever. My partner is from Germany, so we're not sure how things will pan out in the future.
When I first came here, my mental health started to decline, but I never wanted to go back to my home country. I felt safer here. It was a combination of things: loneliness, not feeling connected, not feeling supported, a lot of professional pressure and past trauma. It became clinical depression. Support for mental health is better in the Netherlands than in Indonesia and I managed to recover. I wrote about this in a book I co-authored last year called The Power of Reinvention.
Coaching others in similar situations is now the focus of my work. I have a dream to live in both countries and develop my work professionally in the Netherlands and in Indonesia – so one foot in my Indonesian roots and the other in Europe.
Do you speak Dutch and how did you learn?
I manage in Dutch, let's say, also in a professional context. At the start I took a couple of courses provided by the University of Twente and then I joined a Praat Café, where you practise your conversation skills, but I did that only briefly. When I really learnt Dutch it was because I was under pressure because I had to apply for my residency permit and I had to pass Dutch exams at a certain level. After that, I had to develop my Dutch further because of a career change. I was working in a psychiatric centre and had to do everything in Dutch – so that's when I felt I really learnt the most, but it was also quite context specific.
What's your favourite Dutch thing (think cheese, a bike, an umbrella) and why?
My favourite Dutch thing is the geveltuin (pavement garden). It's where people remove pavement tiles from in front of their houses and they create a small front garden. I know my neighbours and some of them are really into gardening, plants and saving the bees and that's why we have quite an extensive geveltuin.
I'm taking care of one patch in our community. It's about the environment, absorbing rainwater by building greener spaces. In my neighbourhood, everyone has an opinion but they're also supportive. I'm a newbie in this field and know nothing about plants but I can always ask my neighbours anything and we help each other out.
How Dutch have you become and why?
I feel that inside I'm becoming even more Indonesian. The longer I stay here, the more I feel a longing to connect with my roots. I'm always searching for my identity as an international. I feel closer to and more appreciative of my homeland now than before, but I also adopt many positive qualities of the Dutch culture that I used to dislike, like the directness, or having an opinion about everything.
Also, I like the flat hierarchy, where we see each other as equal. But the thing that I appreciate most is that I can be myself.
Which three Dutch people (dead or alive) would you most like to meet and why?
First, [the philosopher and theologian] Erasmus. He's an important figure in Rotterdam. The Erasmusbrug is named after him, and his presence, his thoughts, can be seen in various places in the city. There are quotes in different parts of Rotterdam, for example. One which is close to Central Station really hits home for me: 'Waar ik me goed voel, ben ik thuis' (where I feel good, that's home).
My first contact with the name Erasmus was when I was in Sweden because there were a lot of exchange students in the Erasmus programme, a scheme inspired by his openness to travel, to experience different cultures and to learn from different places.
Number two is Spinoza. He's a philosopher. I first heard about him when I was at a mindfulness retreat when I was recovering from depression. I went to France to the Zen Buddhist Thich Nhah Hanh community called Plum Village and in one of his teachings Thich Nhah Hanh asked 'What is God?' Spinoza said that you can find God everywhere, also in nature. This idea that God is everywhere triggered my sense of calm and peace. Compared to my Catholic upbringing, it made a lot more sense to me about how to navigate my challenges.
The third one is more of a curiosity for me. In Rotterdam there's a life-size statue of the Giant of Rotterdam. He's a real person from Rotterdam who was 2.38 metres tall. His life story is quite tragic. While the Giant of Amsterdam, who was even taller, was travelling the world and becoming famous and wealthy, the Giant of Rotterdam was shy and introverted. He was a gentle giant. It really speaks to me. I pass by his statue quite often. People saw him as a freak attraction and I'd like to meet him and offer him some human connection and a chat.
What's your top tourist tip?
Don't go to all the tourist attractions. Personally, I don't like crowds so much. I like quiet, calm places in nature. Luckily we have some nice parks in Rotterdam and that's where I usually go, and I really take my time to savour all the green and the freshness of the air.
For some typically Dutch nature, I would recommend the Utrechtse Heuvelrug.  I recently took a walk there with my partner and we spied some of this heide (heather). We were there in the spring, but it's actually best to go in the late summer or autumn, then you can see a sea of purple from the flowers – it's something quite breathtaking.
Tell us something surprising you've found out about the Netherlands
We were surprised, in a flat country like this one, that there's something called the Dutch Mountain Trail. It's a hiking trail which starts in Limburg in the south and criss-crosses Belgium and Germany. It's a proper hike. It's not a walk in the park. We are planning to hike this trail and we are curious to find out how hard it is.
If you had just 24 hours left in the Netherlands, what would you do?
Knowing myself, I'm often a last-minute person, so I'd probably still be packing up the house or cleaning, or clearing out the grofvuil (big trash)! But I think I would probably do a relaxed open house with lemonade or cakes. I would let my friends and neighbours know that they can come by and say goodbye and see us off.
I wouldn't plan to squeeze in lots of things to do in the last 24 hours, I would rather stand still in that moment and savour these last hours with the people I've met here that have played important roles in my life in the Netherlands.
Irene is the founder of the Healing for Impact Tribe Program and the co-author of the book The Power of Reinvention.
Irene was talking to Deborah Nicholls-Lee.
Thank you for donating to DutchNews.nl.
We could not provide the Dutch News service, and keep it free of charge, without the generous support of our readers. Your donations allow us to report on issues you tell us matter, and provide you with a summary of the most important Dutch news each day.
Make a donation