From mining to Moroccan art and majesty: 11 great things to do in May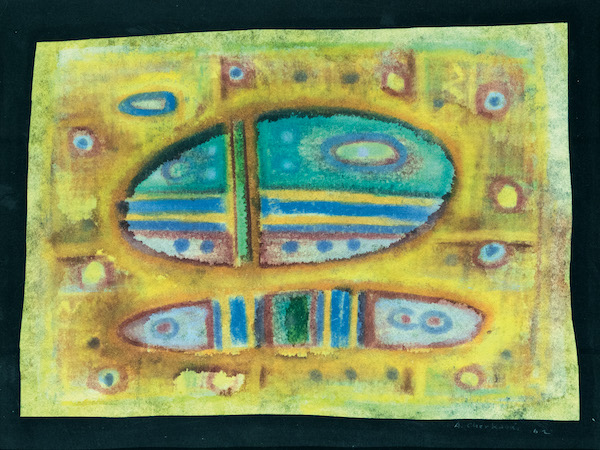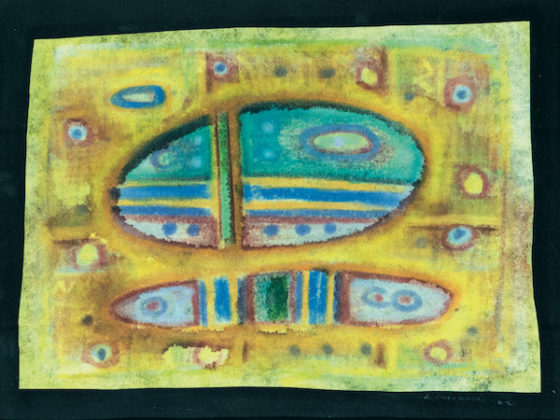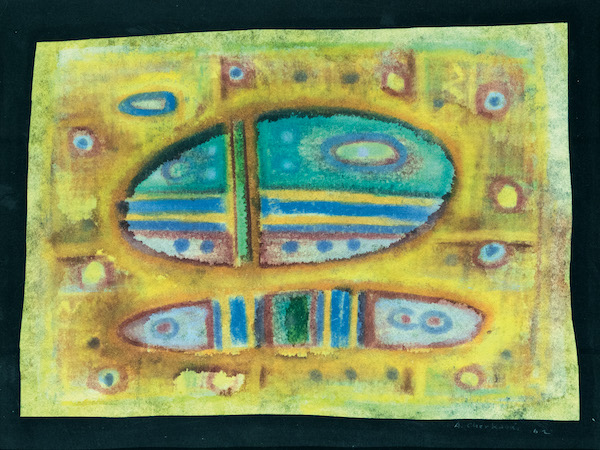 There is plenty for culture vultures in May, with a new museum devoted to mining history, Art Rotterdam and ground-breaking show in Amstelveen devoted to the modern artists of Morocco.
Explore Dutch mining history
As in other countries, Dutch mining history is one of pride, hard work, affluence, lung disease and, ultimately, unemployment. In Heerlen, in Limburg, a new mining museum opens its doors to the public on May 1 in former Kneepkens department store which dates from the days that Heerlen 'had the most fur coats per square metre'. All that came to an end in 1974 when the mines closed.
Each of the building's floors is dedicated to an aspect of the mining era: black for the practice of mining, gold for the prosperity it brought and grey for the many diseases the work caused and Heerlen's descent into – and re-emergence from – a drug ridden dump. From May 1. Website
Celebrate freedom
The Dutch are celebrating Liberation Day on May 5 with hundreds of activities taking place across the country, from Friesland to Zeeland and everywhere in between. Concerts, theatre and food are the main ingredients on the day, from a liberation dance festival in Amsterdam to a silent disco in Zwolle. Check out what your city has to offer on the designated website
Go to the Loo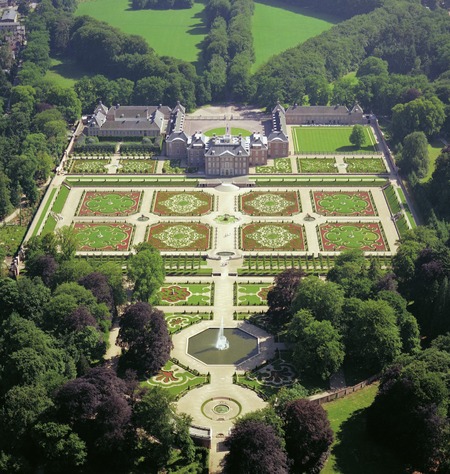 After an extensive – and expensive- renovation royal summer residence Het Loo near Apeldoorn is open to visitors again. It's taken four years to restore the estate to its former glory and turn it into a museum. Visitors can now take in its history from its 17th century beginnings as a home for William and Mary to the 20th century when it became the favourite palace of queen Wilhelmina.  Website
Witness the end of the world for a quarter
'Art is everywhere' in Rotterdam in May, in museums, the city streets and at the most prestigious Dutch art fair Art Rotterdam at the van Nellefabriek. In The New Current 25 young artists explore the (uneasy) relationship between people and technology and Objects showcases young designers.
TEC ART will be 'crashing down' in the Rotterdam streets inviting passers by to 'put a quarter (?) in the fire-spitting kinetic Pandemic Explosion by Oskar Kish & Eddie Egal and see the world coming to an end'. Van  Moof are renting out electric bikes to 'fly' between locations. May 18 to May 22. Website
See the world at the Nieuwe Kerk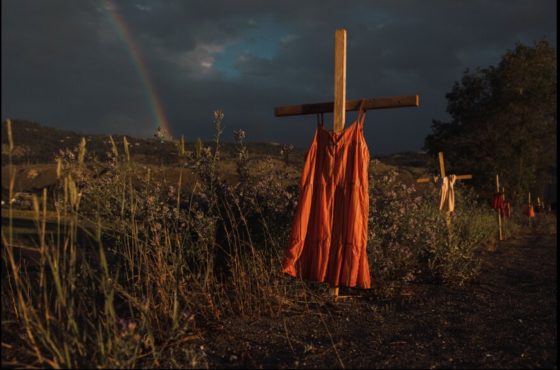 A photograph of the commemoration of the heartbreaking events at the Kamloops Catholic residential school in Canada, captured by Amber Bracken, won this year's World Press Photo of the year award.
Dutch photographer Bram Janssen stayed on in Afghanistan after the Taliban takeover and chronicled what happened to the Ariana cinema in Kabul which has survived political upheavals since the 1960s and which has now seen its female director flee, and its staff still turn up hopeful of getting paid. These and many other intriguing images from around the planet can be seen at the Nieuwe Kerk in Amsterdam. Until August 14. Website
Meet the modern artists of Morocco
Author Abdelkader Benali, guest curator at the Cobra museum in Amstelveen, has brought together 50 Moroccan artists to tell The Other Story, of 70 years of Moroccan modern art. The works are centred around such themes as the cross pollination between Moroccan and European artists, the severing of the ties with France and more recent issues, such as migration and gender. Until September 18. Website
Let it go (and save some dough)
The quest for solace in dark times is no longer leading us to priests and prophets, says author and historian Michael Ignatieff. Their place has been taken by psychiatrists, psychologists and a raft of nutjobs who make up a hugely profitable wellness industry. But should people not accept suffering as a part of life instead of continually striving for happiness? Ignatieff gives his few at the John Adams Institute on May 19. Website
Take two for the price of one in Haarlem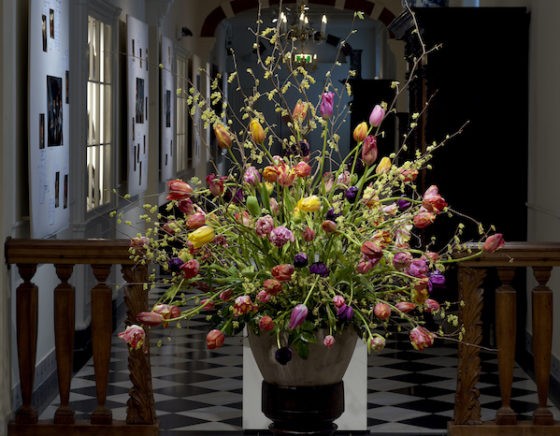 The Frans Halsmuseum in Haarlem has been decked out in tulips again, giving the Old Masters a floral fillip which turns even the most serious looking militia man into a laughing cavalier. Great, if you don't fancy a trip to the nearby Keukenhof, and want to take in the earthy realism of Jacob Jordaens while you still can. The flower show is on until May 29 and Jordaens until May 8. Website
Make history kids' play with Playmobil
Parents, here's your chance to teach your children about Dutch history provided, of course, you don't tell them that is the object. Someone at the Vlaardingen museum had the great idea (and nice job) of depicting important events in the last 1,000 years in… Playmobil! From important battles to the gory murder of Willem of Orange, it's all there, and very nicely done as well. There are 4,000 Playmobil figures, castles, knights and horses if you care to count them. Until October 30. Website
Put your children to work in Enkhuizen
Another great one for the holidays and a chance to drum a work ethic into your lazy brood is a visit to the Zuiderzeemuseum in Enkhuizen. The museum's outside space has been turned into a a typical Zuiderzee fishing village from the 1900s showing how children lived in the olden days.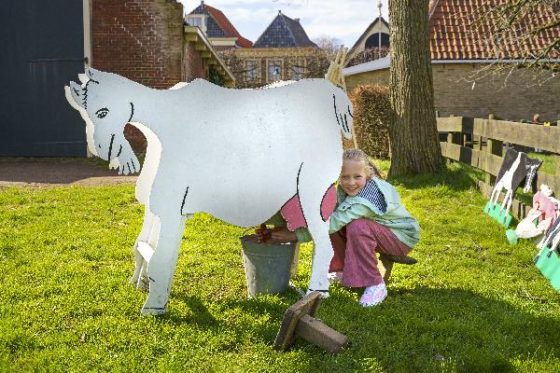 Their after school time was mostly taken up by chores like butter churning or peeling shrimp. There is a 'work street' to give children an an idea of what that was like but there's also time for an old fashioned game of skittles. Until October 30. Website
Encounter Gormley everywhere
The Voorlinden museum is giving over its grounds to British artist Antony Gormley in a retrospective of his work called, aptly, GROUND. It's the first time the museum has dedicated most of its space to the work of a single artist. He is literally everywhere, with never before shown work in the museum proper and, among other installations, 60 casts of his body situated among the trees and on the lawns. From May 26. Website
Thank you for donating to DutchNews.nl.
We could not provide the Dutch News service, and keep it free of charge, without the generous support of our readers. Your donations allow us to report on issues you tell us matter, and provide you with a summary of the most important Dutch news each day.
Make a donation