It's wedding season and Dutch marriages are based on fairytales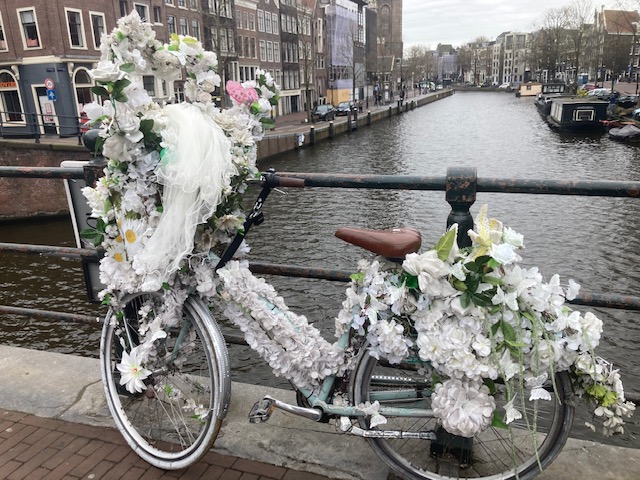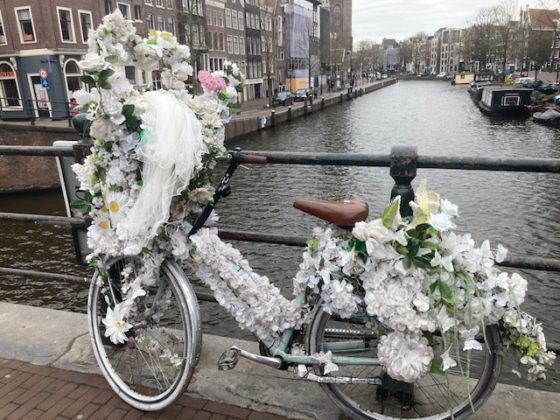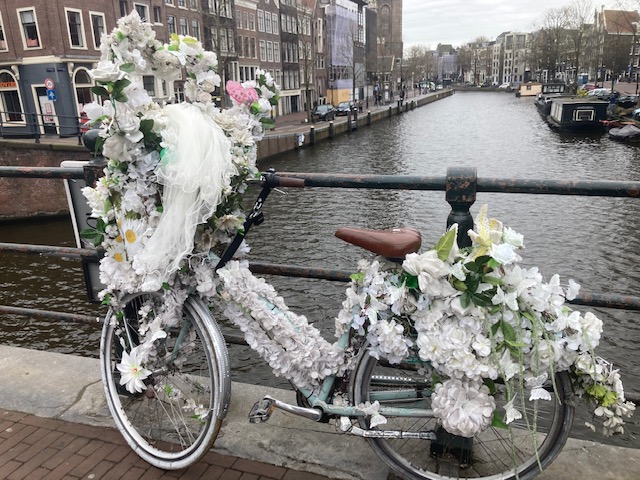 Wedding season is upon us and, with the pandemic having wrecked many big days, this summer is seeing an explosion in couples celebrating their nuptials. Before you head off to a Dutch wedding, Molly Quell wants you to prepare yourself to be lied to by the official overseeing this very important and legally binding ceremony. 
Dutch wedding traditions are ripe for comedic fodder. The multi-tiered invitation structure. The exhausting all-day celebration (if you're a top-tier invite.) And let's not even get into the weirdness of craft projects for bachelor(ette) parties. I will save my stories about those conventions for another column. (Is that a strategic choice to ensure I have enough fodder for future columns? No comment.)
Regardless of race, religion or creed, the only marriage ceremony that is legally binding in the Netherlands is one overseen by a civil servant. 'Boring yuppies, lazy people, and unimaginative types who are already at the door with their coats at exactly 5 pm. They have corny office humor, little ambition, they call in sick with every cough, and they have endless days off,' is how a 2019 article about the working culture of government employees described ambtenaar.
I don't know enough Dutch civil servants to judge whether these stereotypes are true. (And they aren't unique to Dutch civil servants, either.) But even the most unimaginative, uninventive, uninspired ambtenaar can shine while officiating a wedding.
In many countries, a wedding officiant might simply be required to ask a few legally obligated questions about whether you take this man or this woman to be your lawfully wedded spouse. A pastor might read 1 Corinthians 13:4-8 (Love is patient, love is kind. It does not envy, it does not boast, it is not proud. You know the one.) The Dutch choose to weave a dramatic tale of love and passion, outlining how the couple met and how their relationship unfolded.
These stories are never true.
The foundation of the Dutch marriage is as reliable as the foundation of their ministry office buildings. I can only assume this practice started when couples still had meet-cute stories of being introduced by their parents, battling their eyelashes at one another at the soda counter, or being forced into marriage because of an unplanned pregnancy following a jolly evening at the local community dance. These days, people meet on Tinder, flirt on Snapchat and have extended periods of 'situationships' before committing.
The truth does not make for a charming story that you want a civil servant, who you met a week ago, to be sharing with your grandparents.
I attended a wedding where the ambtenaar told a captivating story about the couple and how they met while volunteering at a neighbourhood garden when I knew they had in fact met on Bumble.
Courtship
During another wedding, the ambtenaar described a long period of courtship, by which she meant the bride and groom spent two years only communicating via a series of post-midnight 'You up?' messages before deciding to see one another during daylight hours. An ambtenaar told the couple's story of a 'blissful first date' when I knew first hand that the said date ended with the bride puking into a canal.
By far the most egregious was a nearly half-hour tale of chivalry and romance, told about a couple who met while both living with other partners, spent months not-so-secretly cheating and divorced 18 months after the wedding.
The ambtenaar in these stories isn't really the one to blame. They are merely regurgitating a cornucopia of lies by the couple who has been feeding these same falsehoods to their extended and family for as long as the relationship has existed.
Fortunately, if your friends go the cheap route, as my husband and I recently did, there will be no time for a story. At our ceremony at the municipal building, we were told we would get 'ongeveer vijf minuten' (approximately five minutes) with no time for the ambtenaar to tell a fantastical tale of love and romance.
Instead, we just got the wham-bam-thank-you-ma'am version of being asked if we agreed to all of the legal obligations of marriage under the law and told to sign there.
The officiant wore jeans and the flowers were plastic. But we did get to open the champagne quicker.
Thank you for donating to DutchNews.nl.
We could not provide the Dutch News service, and keep it free of charge, without the generous support of our readers. Your donations allow us to report on issues you tell us matter, and provide you with a summary of the most important Dutch news each day.
Make a donation