'I am being blamed for the war'. Russian nationals in the Netherlands speak out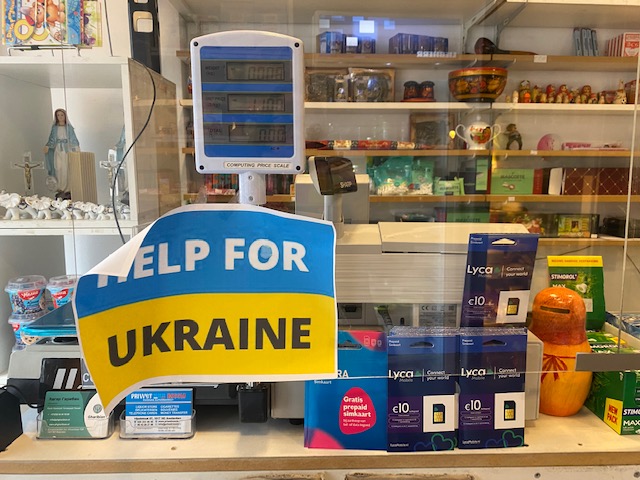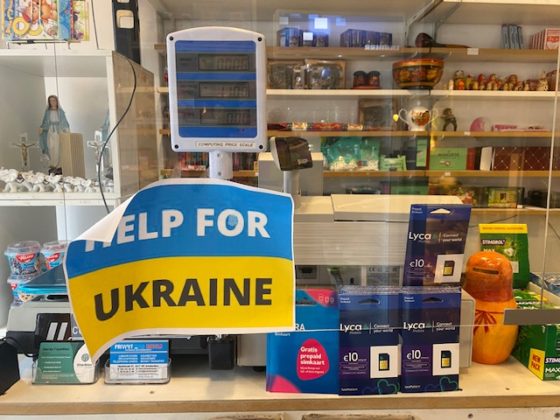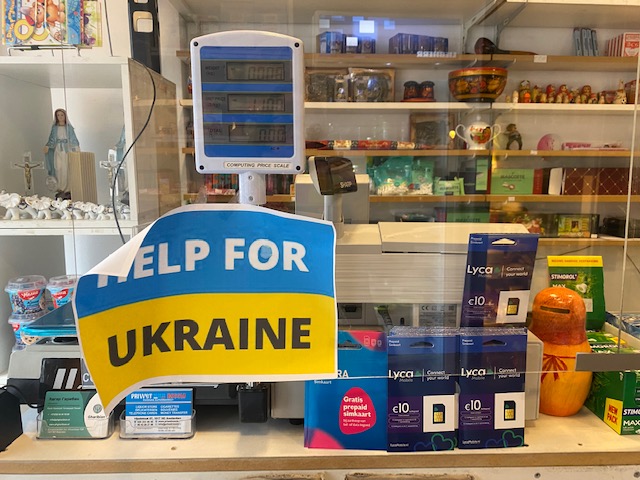 A few days after the Netherlands expelled 17 Russian diplomats for spying, Lauren Comiteau looks at life in the Netherlands for ordinary Russian nationals.
OLEG restaurant in the east of Amsterdam got off to a rocky start. It first opened its doors in 2020, right before the pandemic. Then in February 2022, when Russia invaded Ukraine, this Russian-owned and borscht- and pelmeni-serving restaurant faced intimidation.
'In the first week, we got some weird phone calls where people shouted at us, saying we should go back to Russia and how we're not welcome here,' says Rotterdam native Mark Beukelman, OLEG's manager and a Slavic studies student at the University of Amsterdam across the street. 'We also got one-star reviews on Google from people who had never even been to the restaurant. It's tough, but it's getting less frequent now.'
He points out that he's not even Russian and has Ukrainian colleagues as well. But for those harassing businesses and people they label 'Russian', it doesn't matter.
Supermarket
'The only thing Russian about our store is its name,' says Davit Badaljan, whose family comes from Armenia. His father's supermarket, Priwet Rossia [Russia] across town on the Vijzelstraat had a brick thrown through its window in the middle of the night in early March.
The supermarket has also received threats on its doormat, even though the family says it sells products from many Eastern European countries that are currently imported from Germany.
'This was just a one-time thing,' says Badaljan, who says he doesn't feel threatened and his father has no plans to change the store's name. 'We don't blame anyone because we understand people can be mad and emotions can run high in a time of war.
'But we've gotten a lot of support, especially from the average person in the Netherlands—Russians, Ukrainians and Dutch people. They have sent us money for repairs, which we haven't used. And many people have brought us flowers. We have a bank set up where people can donate money to Ukrainian refugees. We're happy with how the situation played out.'
Amsterdam mayor Femke Halsema also visited the store after the incident, saying Russians, like Ukrainians, can count on the city's protection. 'This war must not lead to discrimination,' she said after the meeting.
Prime minister Mark Rutte has also condemned anti-Russian vandalism, saying: 'We are in conflict with Putin and his government, not with Russians and certainly not with Russians in the Netherlands.'
Discrimination
There have been 11 cases filed so far with the National Union of Anti-Discrimination Agencies—Discriminatie.nl—including a Russian musician who got fired, another who was not allowed to attend a sports event and a notary who refused to work with Russian citizens.
'This is just the tip of the iceberg,' says Stefano Frans, chairman of Discriminatie.nl. 'Many victims of discrimination are not willing to file a complaint with anti-discrimination agencies. They don't think it will change anything or they don't even know we exist. The real figures will be way higher.'
Frans adds that when violence is involved, people often report to the police instead. 'It's worrying,' he says, 'because it's hard for us to get a clear view of what's happening in society.'
Sanctions
Russian citizen Lisa, who has a Dutch residence permit, claims a Dutch notary company cancelled her meeting after Russia invaded Ukraine. With EU sanctions against Russia and its affiliates, 'our office is not currently engaged in any business related to Russia,' Lisa says the notary office informed her by email.
'But I'm not a person that is under sanctions… I have a valid residence permit, I approached this company as an individual, not a legal entity or an entrepreneur…. I don't stand for any of [the] actions that Russia has done lately. I feel personally attacked by the behaviour of the notary who has a Dutch license for her business.'
There have been other examples too. The Gelderlander newspaper reported in March that people with Russian or Belarus nationality were being banned from taking part in the this year's Vierdaagse four day march.
Amsterdam housing watchdog Woon reported last month that a city landlord was trying to cancel a rental contract signed with a Russian woman on the basis of her nationality.
However, Maxime van den Hoven, spokeswoman for the NVM, the country's largest association of real estate agents and appraisers, says she hasn't heard of any housing prejudices against Russians to date. 'That would be discrimination,' says Van den Hoven. 'And that's illegal.'
Sanctions
Despite some violent backlash and the handful of discrimination complaints filed by Russians in the Netherlands, what seems to be more prevalent are the difficulties Russian nationals face because of economic sanctions.
There have been reports of Russian residents unable to send money, food and medicine to their families back home, of Russian sailors unable to use their debit cards on Dutch shores and of Russians afraid to make their views known.
'It's difficult for Russians here now,' says lawyer Heleen over de Linden, who's also an expert on Russian sanctions. 'Russophobia is dangerous and banned, but I'm not very surprised to hear of these cases.'
Culture
Relations between Russia and the Netherlands have been strained on other fronts, too. The former Hermitage Amsterdam broke relations with the Hermitage Museum in Saint Petersburg shortly after the invasion, losing access to the Russian institution's art collection that featured in its exhibitions.
The Rijksmuseum has lent the Amstel-based museum its celebrated painting The Milkmaid in what its director calls a 'fantastic and incredibly generous gesture' that has provided the 'helping hand we needed.' It is on display from 1 April.
Orthodox Church
Amsterdam's Russian Orthodox Parish of Saint Nicholas of Myra announced it was splitting with the Moscow patriarchate in mid-March, the first known case of a western-based church severing ties over the invasion of Ukraine.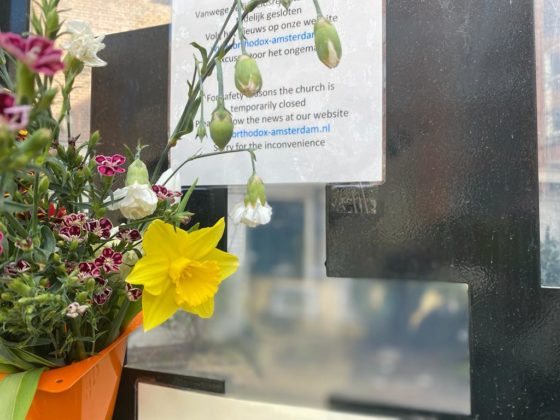 'This decision is extremely painful and difficult for all concerned,' the church said in a statement posted on its website, adding that 'it is no longer possible for them to function within the Moscow patriarchate and provide a spiritually safe environment for our faithful.'
But archbishop Theodore van der Voort of the Saints Apostles Peter and Paul Orthodox Church in Deventer says his church, unlike the one in Amsterdam, has received no threats and is completely quiet.
'Amsterdam is Amsterdam,' he says. 'We're more remote. Amsterdam had no choice but to leave. The Bishop was threatening them so they could be defrocked. But we have the same position as them. We are calling for an end to the war.'
He also says his parishioners—which include Russians, Ukrainians, Serbs, Arabs and Greeks—are united in their desire to help Ukraine.
Cancelled
But as a Russian living in the Netherlands, Elina, who is using a pen name, says she feels alienated. From her Czech husband to her neighbour to her gym teacher, she feels cancelled. 'All the Russians get the punishment of being cancelled all over the world as a nation,' she says. 'I could never say that any war is a good thing. Yet, I am being blamed for this war.'
But Amsterdammer Vladimir Lojen is making a point of supporting the local Russian community, starting with his dinner at OLEG. 'I came here to support the restaurant,' he says. 'Because it is important to start building future bridges and show that the support for Ukraine in this war also means the support for independent-thinking, liberal Russians wherever they may be.'
Thank you for donating to DutchNews.nl.
We could not provide the Dutch News service, and keep it free of charge, without the generous support of our readers. Your donations allow us to report on issues you tell us matter, and provide you with a summary of the most important Dutch news each day.
Make a donation