Why local parties are set to be the big winners in Dutch council elections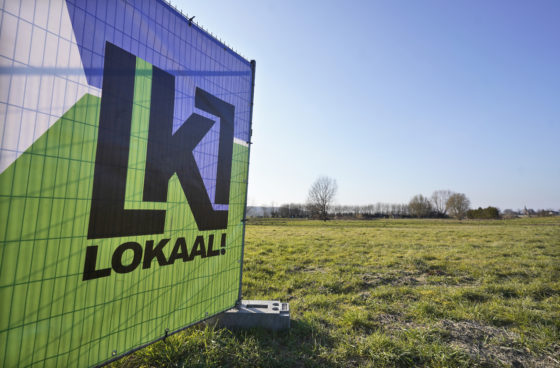 The names on the billboards could be teams in a Sunday football league: TOP/Gemeentebelangen, Oldambt Aktief, STERKWoerden, Stadspartij Den Helder, Leefbaar Schouwen-Duivenland.
In fact these are just a few of the hundreds of political parties trying to win over voters in the municipal elections on March 16.
Local politics in the Netherlands is a decidedly local affair. More than 800 parties are taking part in the council elections, and the vast majority of them are standing in a single municipality.
'We feel we have more freedom in the choices we make than the national parties, who are under orders from The Hague,' says Aimée van der Ham of Wakker Emmen, which won 11 of the 39 seats in the Drenthe town in 2018 and is the largest party in the outgoing coalition. 'We can look at what's going on in the local area and decide what we want to focus on.'
Local parties won 28.7% of the vote in the last round of council elections four years ago, more than twice the number of votes won by the largest national party, the right-wing liberal VVD.
Their vote share has doubled over the last 30 years and pollsters say they could take as much as one-third of the total this time around. In a recent EenVandaag survey 19% of people said they intended to vote local and 47% were considering it.
Focus on issues
Local parties say they appeal to voters because they focus on issues that matter to people in their community. Ipsos carried out a poll recently that found that 72% of people who vote for local parties do so because they feel the party is 'connected to the municipality'.
'We went from five seats to 15 in 2014 because we spoke up about the fact that wind turbines shouldn't be built here without us having any say,' says Van der Ham. 'People related to that very strongly.'
'We're a bit of a no-nonsense party,' says Paul Eigenhuijsen, lead candidate for GewoonNijmegen.Nu, a fusion of two parties that each hold one seat in the Gelderland city. 'On some issues we're to the left of the SP [Socialists], on others we're further right than the VVD. What we try to focus on is: what's the solution and what's good for Nijmegen?'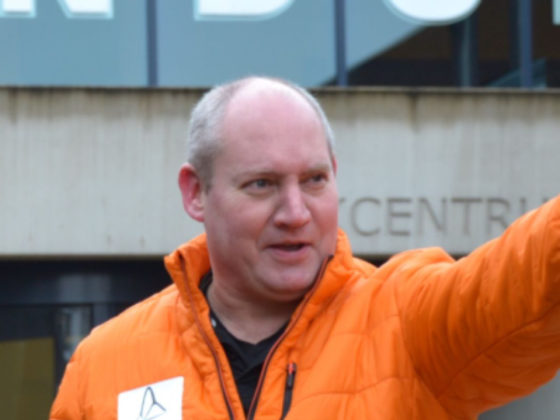 Political fragmentation
The rise of local parties also reflects the wider fragmentation in Dutch politics, says Simon Otjes, assistant professor of political science at Leiden University. Currently there are 19 parties occupying the 150 seats in parliament, four of which were needed to form the current government.
Research by Otjes has found that the average local party is a 'localist right-wing protest party', but they exist on all points of the political spectrum. 'They often position themselves on the centre-right, somewhere between D66 and ChristenUnie in the centre and the Christian Democrats (CDA),' he says.
In many cases local parties step into the breach when national parties decide not to field candidates in their municipality. Geert Wilders's anti-Islam PVV, which is the third largest party in parliament, is only contesting 31 of the 333 municipalities this year.
Forum voor Democratie has 50 local candidate lists, the right-wing JA21 is standing in Amsterdam alone and the Farmer-Citizen Movement (BBB) – currently running at around 4% in national polls – is not fielding any candidates.
'That leaves a detached electorate, especially for the more populist parties like the PVV, Forum and the SP, and those voters often opt for local parties,' says Otjes.
'The best predictor of the number of votes for a party in a municipality is the number of votes at the last general election for parties that aren't contesting that municipality.'
For example, the Seniorenpartij in Alkmaar won two seats in 2018 with 5.8% of the vote, a year after 50Plus – which didn't field candidates – took 3.3% of the town's vote at the general election.
Low confidence
Otjes goes on: 'The fragmentation at national level is increasing, if you see new parties like BBB, Volt and JA21 doing strongly in the polls, and we are in a period of low confidence and trust in politics. So for both those reasons I expect local parties will have a very good night at these elections.'
Around 20% of local parties cater for a specific voter group, such as the student parties in cities such as Groningen and Nijmegen or the senior citizens' party in Maastricht. There are also local progressive parties and local Christian parties, with the latter mostly found in the Bible Belt region.
Roelf van der Woude, of Gemeentebelangen Heerenveen in Friesland, says his party positions itself between Labour (PvdA) and GroenLinks with a manifesto for a 'smart green programme'.
A former PvdA member, Van der Woude says many voters in the area support environmental reforms but want to focus on local measures. 'They feel more at home with a group like Gemeentebelangen because we're not directed from above,' he says.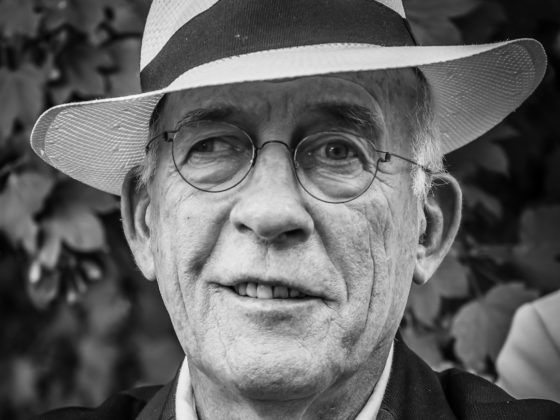 Competition for votes
Some local groups pick up votes as an alternative to a national party, but in cities where a fringe party is strong, local parties often emerge as competitors.
Groep de Mos, led by former PVV MP Richard de Mos, became the largest faction in The Hague in 2018 by siphoning off voters from Wilders's party, while national party Denk, which draws much of its support from the Muslim community, was up against the 'Islamic-inspired' party Nida in The Hague and Rotterdam in 2018.
'That has a lot to do with the weak party structures on the radical right, but it's also possible that those voters often don't vote PVV or Forum with their hearts, but because that's how they can best voice their dissatisfaction with politics at the national level,' says Otjes. 'At local level they vote for a party that is less extreme and responds to local needs.'
Funding gap
But by far the biggest challenge for local parties is financing, or rather the lack of it. Local parties receive no funding at all from central government, while parties with seats in parliament get a share of €25 million a year for national and local campaigning.
'As a local party we have nothing to fall back on,' says Van der Ham. 'It's obviously strange that all parties that take part in national democracy are subsidised by the government but the parties that account for a third of the votes don't get a cent.'
Eigenhuijsen says he has to support GewoonNijmegen.Nu out of his own savings. 'We get contributions from our members and the other candidates give money too. But local parties like us will never get a seat in parliament, so we don't get any funding.'
Dependence on donations makes local parties vulnerable to conflicts of interests, as was illustrated by the allegations of corruption surrounding Groep de Mos in The Hague. Richard de Mos and another former alderman are under investigation for allegedly taking money from businesses in return for late-night alcohol licences.
Unfair advantage
The lack of funding also makes it harder for the parties to do their job, Otjes says. 'We can see that local parties on average have less strong organisations than national parties because they don't have the financial support.'
Parliament recently debated an amendment to the political funding laws tabled by the Socialist Party to allocate a share of the budget to local parties, but two of the coalition parties in The Hague, VVD and CDA, have resisted the idea so far.
Otjes says the balance clearly needs to be addressed, but administering a system for hundreds of parties is a complex challenge. 'We're talking about thousands of participants whose budgets and annual reports will need to be checked.
'But the fact that the national parties recently decided not to finance local parties is clearly a bad thing because they are sustaining this unfair competition and their own advantage.'
Thank you for donating to DutchNews.nl.
We could not provide the Dutch News service, and keep it free of charge, without the generous support of our readers. Your donations allow us to report on issues you tell us matter, and provide you with a summary of the most important Dutch news each day.
Make a donation