Utrecht: a race for the top in the green, cycling city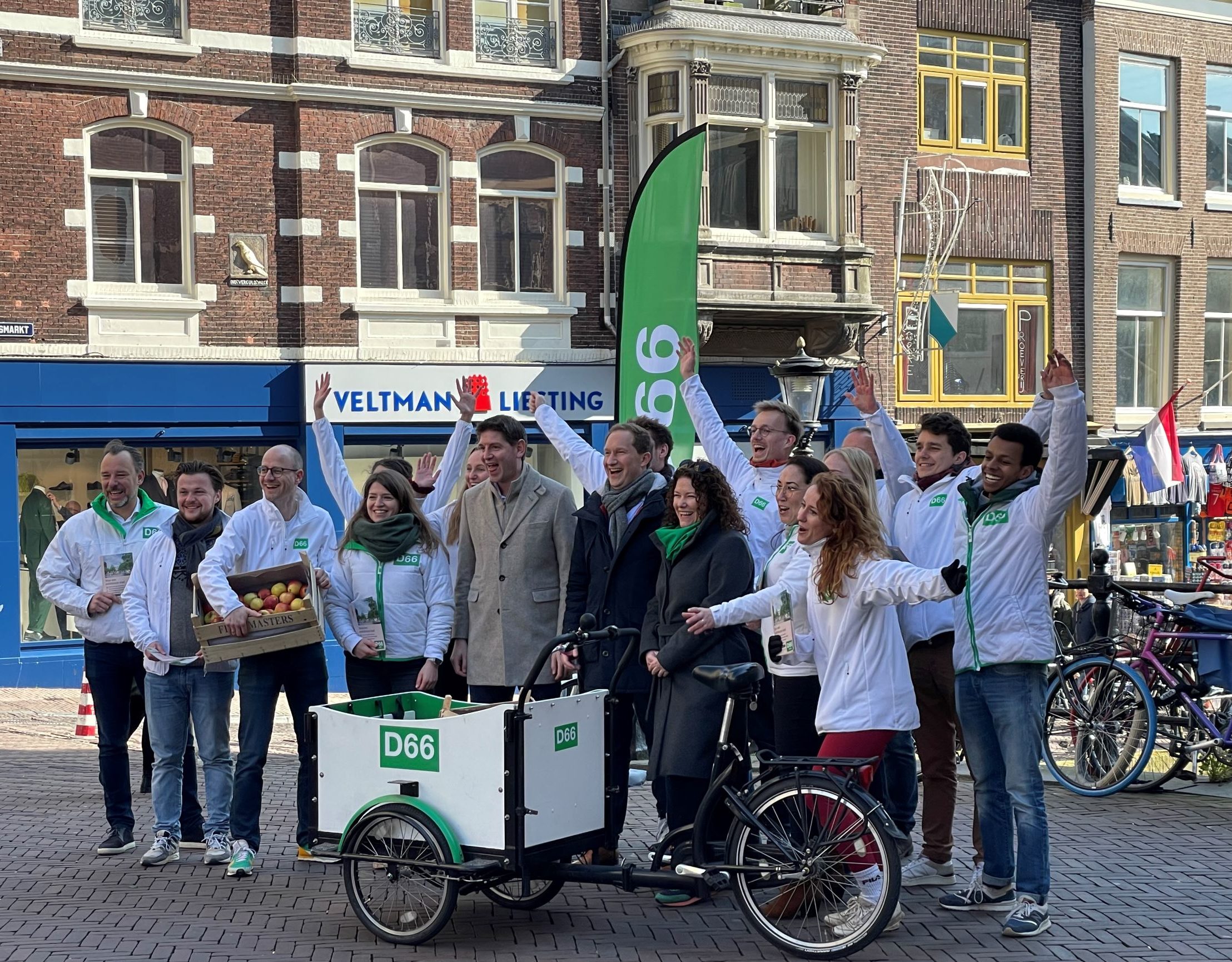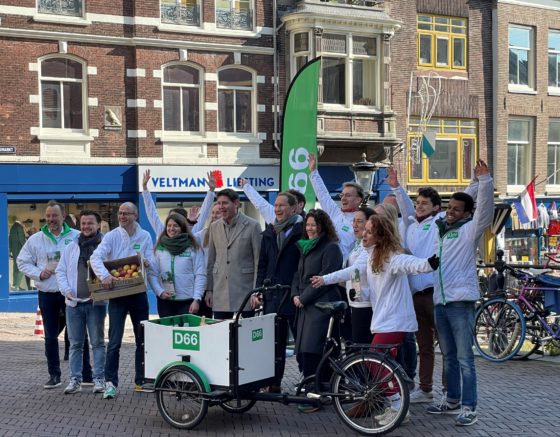 DutchNews.nl is publishing 10 articles focusing on the 10 cities where most international residents live in the run up to the local elections in March. Part 9: Utrecht.
Students in Utrecht were surprised to be woken to a doorstep delivery of croissants and the cheery face of D66 parliamentary leader Jan Paternotte on Saturday.
'I saw more people in their pyjamas than I had done in months,' he told DutchNews.nl.
But it is a race worth getting students out of bed for. The left-leaning, young city of Utrecht will see a close election race between liberal democrats D66 and green socialist GroenLinks this year.
Whoever is largest is likely to decide whether or not the city coalition will include the conservative-liberal VVD – currently polling at third – and how Utrecht decides on key, contentious issues such as building houses on the Rijnenburg polder.
A poll a few weeks ago by Maurice de Hond for D66 put this party a fraction ahead, but the latest I&O poll puts GroenLinks on 18.6%, followed by D66 on 15.8%. Newcomers pro-European Volt and anti-racism BIJ1 have joined the race and both appear set to take some of the liberal-left vote.
Following a national trend, votes for the largest parties may decline, with D66, GroenLinks and the Christian CDA predicted to lose out, and gains for Volt, BIJ1 and the pro animal (PvdD).
City life
One key issue is city life, in this historic but vibrant place which has been called the world's best cycling city (with its largest bike park), and has a population of just over 360,000, some 100,000 students and schoolchildren and 37% immigrants.
D66 is focused on bringing back vitality to the centre, letting businesses keep open their terraces post-corona and promoting culture, says councillor and local number one Maarten Koning.
'Our city should be a vibrant city where there's a lot to do – not only space for more houses but also for bars, restaurants and cultural events like festivals, museums and theatres,' he tells DutchNews.nl, while distributing apples to potential voters on a busy market day.
'That's the main difference with our great competitor, GroenLinks. Sometimes it seems to me other parties only want to invest in houses, but the reason why people and also expats want to live in Utrecht is also because it offers more than a place to sleep – it offers a place to live.'
GroenLinks sees promoting city life in another way, focusing more on fixing inequalities that it feels have sprung up after the pandemic.
Local campaign chief Julia Kleinrensink says inclusion is a huge priority, which is why it has translated its manifesto into languages like English, Turkish, Arabisch, Tigrinya and German, and was giving out multi-lingual flyers from its campaign cargo bike last Saturday.
'We are leaving behind a time of corona but differences between people have become larger so we want to ensure that everyone can participate, for example, by investing in helping children who have spent a long time at home and have fallen behind, and in health,' she says.
Housing
As with the rest of the Netherlands, housing is a big issue in Utrecht and all parties see the need for action. GroenLinks is particularly interested in providing 40% of new homes as social housing, with 40% for 'mid-incomes', while parties such as D66 and student party Student & Starter point out that newcomers to the city often have huge housing issues.
'Housing is one of the main issues, and designing a city that's resilient to climate change, and also mental health,' says Student & Starter councillor Jeffrey Koppelaar, who may be lucky and hold on to his seat. 'Especially during the Covid pandemic we saw a lot of people struggling, especially young people and students living in just 11 or 12 square metres.'
D66's Paternotte, who grew up in Utrecht, points out: 'Availability on the housing market is where expats have problems, seeing how difficult it is when you come from somewhere else, and also see how more and more parties say that only people from the city can live here.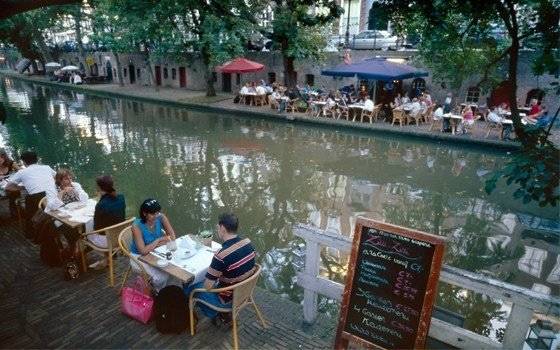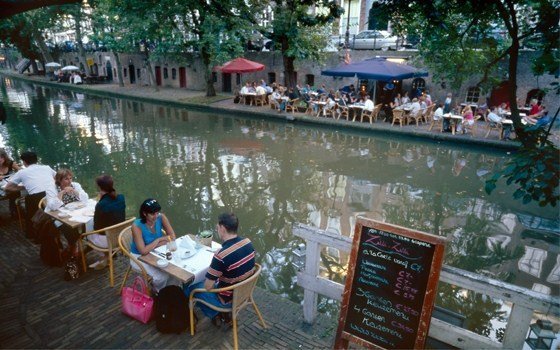 'They sometimes think all expats work for Shell or big companies, but they are often scientists, the knowledge workers, IT and cyber security people who we really need, especially when you see what Russia is doing – and they don't live in luxury penthouses. You want affordable housing in the mid-range too.'
New party Volt says that the city needs to build 60,000 new homes before 2020, and currently has a shortage of 15,000. Like the VVD and D66, it is pushing to drain the Rijenburg polder and build 25,000 homes there, together with train and tram connections.
'Many people would love to live in this city, but for a long time, far from everyone has been able to find something affordable,' says candidate Charlotte Passier. 'Volt wants to make it possible to live in Utrecht again.'
The VVD, D66 and the national government agree that building homes on the area of reclaimed land is necessary to meet housing need but GroenLinks disagrees, saying it should be a site for windmills, nature and recreation instead.
Green
In the city that has green-roofed bus shelters, it's not surprising that the main parties are passionate about sustainability. Although Koppelaar points out that the municipality doesn't have a great record in insulating its own buildings yet, the main parties are all keen on green.
For Kleinrensink and GroenLinks, this is about generating more green energy and changing city infrastructure for streets where cars are 'guests' and pedestrian and cycle transport is prioritised.
'Home insulation is important, of course, as everything you don't use, you don't need to generate – and that is good for the climate and for residents, as energy prices have risen hugely,' she adds. 'Often, people who have less cash available have a less well-insulated home, and so we plan to do something about this as a social issue, working with housing corporations.'
Paternotte points out that while the city can do a lot with modernising building regulations, government cash is key. 'The local council wants to promote sustainability but it needs government help and money so people can get a heat pump: this kind of investment is very expensive and some people can't just spend thousands of euros,' he says.
Environmental issues on the local version of the 'stemwijzer' vote help tool (the Kieskompas) include whether to put paid parking inside the city ring, build more windmills, institute a climate tax and have a larger congestion zone.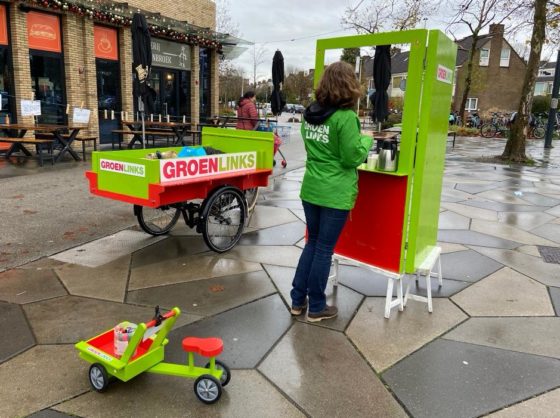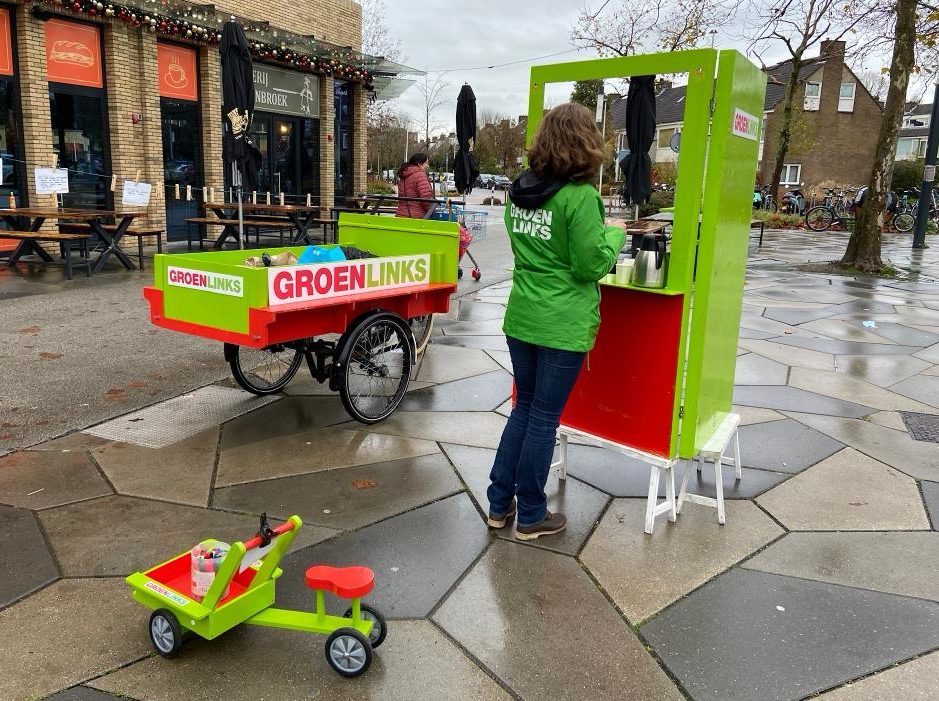 Equality
New party Volt has some interesting ideas on 'empowering' local people with citizen forums and a 'Berlin model' of budgets for initiatives controlled by local people, as well as policies to reduce social inequality.
BIJ1, another so-called 'grassroots' movement, is campaigning hard for a Utrecht for everyone, combating racism, and with better employment chances for all, regardless of background. Student & Starter also believes it can be a voice for young people to give a 'fresh view on things'.
D66, meanwhile, has a focus on education as an enabler, while parties like the labour PvdA (expected to get 7.1% of the vote) is campaigning on a ticket of 'Utrecht for everyone once more', pointing out that people in poorer areas live for 10 years less than those in richer ones on average and aiming to promote 'health equality'.
City for all
The parties seem to agree, though, that with 23,000 eligible international voters in Utrecht (of some 280,000 voters in total), it is important to get their message out widely to Utrecht residents from everywhere. The city council has information available in English, as do the largest parties like D66 and GroenLinks (which even has manifestos translated into Somali and Tamazight).
The region has already said it will welcome refugees from Ukraine – and has according to Kleinrensink a reputation for 'decent, humane refugee policy, for helping people without papers, sometimes against the prevailing national climate.'
Whatever the election result, the parties are hoping for a coalition that achieves positive things: 'Utrecht is a big city but at the same time it's a village – it's a jolly place, green, a lot of space for cycling, and when you walk around you always meet someone you know,' adds Kleinrensink. 'It's a city where we look out for each other and that is very important to keep.'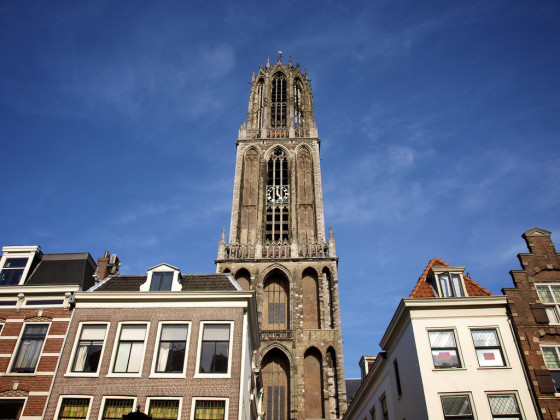 Key information:
Current council executive: GroenLinks, D66, ChristenUnie
Current council make-up: GroenLinks (12), D66 (10), VVD (6), PvdA (3), CDA (2), PvdD (2), DENK (2), ChristenUnie (2), Student & Starter (2), SP (2), PVV (1), Stadsbelang Utrecht (1),
New parties participating: PiratenPartij, Volt, BVNL, BIJ1, Blanco (van de Wal, R.M.W.A.H.C.), EenUtrecht, Socialisten Utrecht
Total number of voters: 280,000
Number of international voters: 23,000

Local election information in English
Voting in Utrecht (student initiative with overview in English)
D66: https://d66.nl/utrecht/english/
GroenLinks (in eight languages):
PiratenPartij (English podcast)
Volt (in three languages)
Election events for internationals
None planned
Additional reporting by Jan Douwe Krist.
This article was made possible by a donation from Stichting Democratie & Media.
Thank you for donating to DutchNews.nl.
We could not provide the Dutch News service, and keep it free of charge, without the generous support of our readers. Your donations allow us to report on issues you tell us matter, and provide you with a summary of the most important Dutch news each day.
Make a donation