'Street life here was a good lesson. I see people differently.'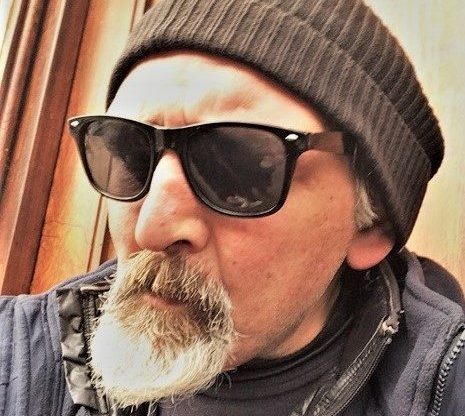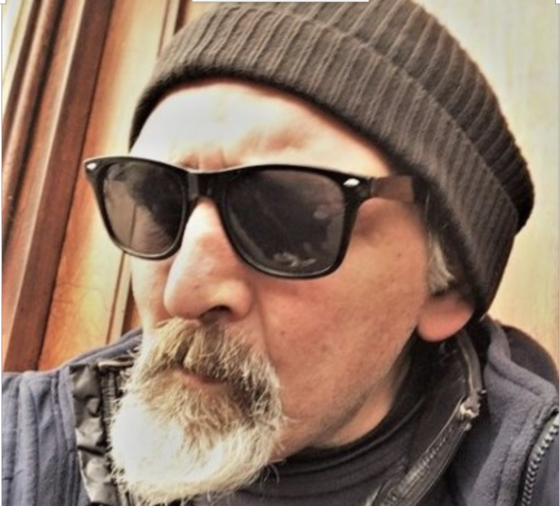 Greek-Australian Apostolos Dimas (52), a trained machine operator and forklift driver, moved to Helmond in 2000 for love, but his life took an unexpected turn and, until recently, he was living on the streets of Amsterdam. He loves any excuse for a party, but just don't ask him to get dressed up.
How did you end up in the Netherlands?
It was a love story. I met a Dutch woman in Greece. I had a cafeteria near Corfu, and I sold it and moved to Holland with her in 2000. I moved to Helmond, near Eindhoven, but I've been in Amsterdam for the last five years. It was not such a difficult decision to make because I lived in Australia for about 35 years and I've been up and down, between Greece and Australia, several times. I'm used to moving.
It wasn't my plan to stay here in Holland, it was just to come for a few months. But I found good work. The relationship broke up, but Holland is now like my second home, more than Greece. Later, I went back to Greece, did up my house but spent almost all of my money. I came back here and lived in a hotel until my money ran out and then I got involved with the street people here and the Regenboog Groep. We help each other. That's the law of the street. You've got to share everything.
Slowly, I got used to street life, drinking and partying. Sleeping on the streets is not for me. I just walk around and then go to a hostel. For me, street life was the best experience of my life, but I wouldn't want to do it anywhere but Amsterdam. Amsterdam is a walkable city. You learn where you have to go every day, what you have to do. You make a system.
Time went quickly. I haven't worked much in the last four or five years. I partied full on. And now it's time to work. I have a room arranged by my social worker and a job starting tomorrow. Street life in Amsterdam was a good lesson for me. I see people differently now. I would never have thought that I would be standing in front of the Lidl selling newspapers, but I met many people there. Some people look down on you, some people help you, some make a joke of you − you see everything.
How do you describe yourself – an expat, lovepat, immigrant, international etc?
I think international is the best. For me, the world seems small because I've travelled so much. Australia is very far, so Europe, for me, is like a back yard. I love flying. Every time I book a ticket to fly I get goosebumps. My view is that whatever happens, happens. In 1990, when I was 21 years old, I interrupted my studies in Melbourne to travel to Italy for the World Cup and then I didn't come back. I stayed for two years and then I went to Greece, partying all the time. My mother almost killed me.
How long do you plan to stay and why?
While my parents are alive, I will stay in Holland, and then I will make a decision. I like it here. Life is very easy and the people are slow motion here. Nobody cares about the way they dress, on Mondays nothing is open until 12 o'clock… Greece is totally different. You've got to be more streetwise to live there. Everyone is trying to get one over on each other, to show off, and people spend hours getting ready to go out. I like it more relaxed. But I miss everybody in Australia. I always say, I was born there and I'm going to die there.
Do you speak Dutch and how did you learn?
I understand almost every word, but I speak half-Dutch half-English. Very often people speak to me in Dutch, but I answer back in English. I learnt my Dutch from work. I'm very observant. Slowly with the years, you become a professional listener.
What's your favourite Dutch thing (think cheese, a bike, an umbrella) and why?
The bike lanes – I love it. It supports people to use bikes. You don't get so much smog. It's beautiful. It's quiet. I love the feeling of cycling. You feel good because you also get a bit of exercise in between. In Amsterdam if you have a bike you can go almost anywhere. In Athens they are beginning to make bicycle lanes, cutting the streets off from cars. It's better for the people that live there.
How Dutch have you become and why?
Full on Dutch. I've been here a long time. I know all the customs. I'm Greek but I have more in common with the Dutch. One thing I do that is Dutch is I smoke tobacco. It's the most Dutch thing in the world because of the cannabis culture here. I smoked cigarettes before. When you roll a cigarette in Greece or Australia, they think you're smoking drugs because it looks like a joint. They look at you funny. They're not used to this thing.
The Greeks like to smoke proper cigarettes, they like to look flash. To go for a coffee, they get dressed perfectly. Amsterdam is much more casual. People don't care what the other person is or what he does. In Greece, you cannot smoke a joint on the street, you cannot wear what you want to wear. You have to be like everybody else. It's completely free here. My house in Greece is in a village and I had to go to the bank and the shops in the city. I was wearing shorts and flip-flops. My family and friends made me change. It was 40 degrees! They made me wear jeans and a shirt!
Which three Dutch people (dead or alive) would you most like to meet and why?
First, a dead person: Johan Cruyff. I want to give him some respect. He invented total football. It's a strategy which changed football and made it a better sport, more exciting. I would also like to meet Ruud Gullit and Marco van Basten. They played for the Dutch national team and for AC Milan. AC Milan is my favourite team.
What's your top tourist tip?
Go out on a Friday night between 11pm and 3am to Amsterdam's Leidseplein. It's the best party place in Amsterdam. You don't have to go to a pub or a bar or something, just walk around the plein. There are so many people and it's so diverse. People from all over the world are having a beer, smoking a joint or just speaking. People are mixing together, mingling, playing music in the corners. It's exciting. It's nice.
Tell us something surprising you've found out about the Netherlands
In every neighbourhood, there are book cases where people put books they don't want any more. They don't throw their books in the garbage. I like it when people don't throw things away. Someone else who doesn't have much money can find a book and read it. It doesn't go to waste. And people exchange for free. You can put your books there and take some other books. It's a nice idea. I've never seen this before. You can exchange many things in Amsterdam. Nothing goes to waste. I like that.
People are generous here. They give me so many things outside the supermarket where I hand out the Regenboog magazine. Sometimes I fill the backpack five times in the same day and I give it to people who do not have too much money who live in the neighbourhood. One person has a kid and he is not working, and things I get that I don't need, I give to him. I know everybody in the area. The biggest tips I ever got there, I got from the poorer people because they understand the situation. I know people who get unemployment benefit and they give me money. I have the right to unemployment benefits, but I don't want to do it; I want to work. If I can get back to the work I used to do, I can make that money in a week rather than a month.
If you had just 24 hours left in the Netherlands, what would you do?
I wish it was King's Day. A big party and then go! People dancing on the streets, laughing and getting drunk. Not that I like the King or the Queen all that much − but a party is a party! I like the atmosphere. You have kids selling things; people clean out their garages and all the junk they have in their house and they sell everything cheap. I wouldn't be sad to leave. I look on the positive side. Whenever I travel I'm happy.
Apostolos was talking to Deborah Nicholls-Lee
Thank you for donating to DutchNews.nl.
We could not provide the Dutch News service, and keep it free of charge, without the generous support of our readers. Your donations allow us to report on issues you tell us matter, and provide you with a summary of the most important Dutch news each day.
Make a donation