'Somehow, Dutch people have this smile built in'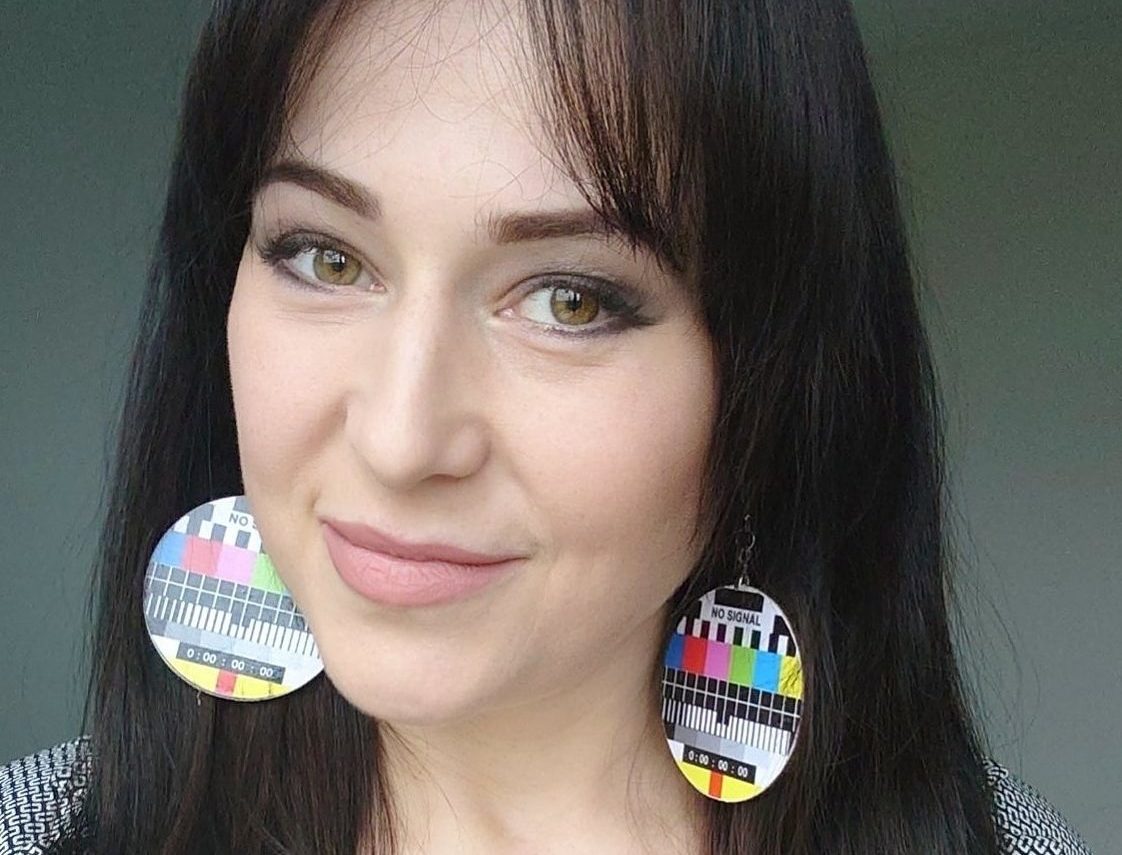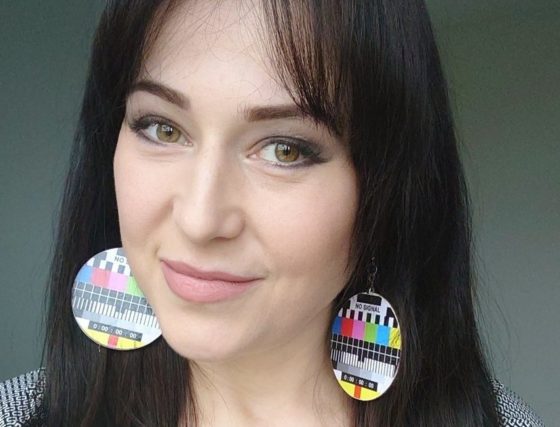 Polish national Monika Stępień (40) from IJburg, Amsterdam is the writer and director of the online comedy series Samen.pl which draws on Monika's experience of living in the Netherlands, poking fun at the differences between Dutch and Polish culture. She has discovered a surprisingly good Latin dance scene here, has embraced the Dutch appointment system, but is less enthusiastic about the litter.
How did you end up in the Netherlands?
I grew up in Warsaw and I met a Dutch man there. We lived together for a few years in Warsaw and then he got a job offer to come back to the Netherlands. I had quite a nice job but I thought, OK, let's treat it as a new experience. I always knew that I wouldn't stay in Poland forever. I felt like a bird, you know. I knew there was more to explore.
Afterwards, we got divorced, but I've got a new man now and we have a four-year-old son and I've been here for 12 years now.
How do you describe yourself – an expat, lovepat, immigrant, international etc. – and why?
It's funny, I really spent the most time on this question because I find 'an expat' a little bit too pretentious. I don't like words that put people in certain boxes. What does the word 'expat' actually describe? Nothing. Telling someone that I'm a mother tells more than I'm an expat. For me it's really a very funny word. While doing the series Samen.pl about cultural differences, we wanted to show that we are all different, but in the end, the differences make us richer.
It doesn't matter if you are an expat, an international – who cares? As long as you fit in the community, as long as you have your own world that you fit into, it's all fine. Who cares what the reason is behind you coming to the Netherlands? I don't find that this is something we need to judge. Who am I? I'm a mother, and I live in Amsterdam.
How long do you plan to stay and why?
I stopped planning some time ago when I noticed that my plans have nothing to do with reality! You can plan your next month, but you cannot plan your life. I really realised that because, after my divorce, I decided to leave Holland forever and I got a contract in Dubai and I thought, OK, this is my next step: I'm going to Dubai. Then, on my last day in the Netherlands, I met my current partner and decided to stay. You can plan, really, but it has nothing to do with the life that goes on and has different plans for you. Don't plan!
Do you speak Dutch and how did you learn?
Yes, that was the first thing I did in the Netherlands. I went on a [council] course that, as a new citizen, I could follow for free. So I went and I learned. But I have a problem with Dutch because, no matter what, I will always speak English more naturally. Somehow, when I build a sentence in Dutch, I feel like I'm building a sentence from the back of it, from behind.
If I meet a person who doesn't speak a word of English, trust me – within ten minutes, I'm a fluent Dutch person, but when I meet someone who I think might speak English, there's no way I'm going to speak Dutch to them!
What's your favourite Dutch thing (think cheese, a bike, an umbrella) and why?
An agenda [diary] is my favourite Dutch thing. In Poland, I never had a single agenda in my life. Eastern European people are more spontaneous. We don't plan. We have everything in our head that has to be done. The spontaneous birthday party, you can still organise in Holland, if you like. If you don't have Dutch friends, it works. But Dutch friends will not come because it's today – you didn't plan it!
I really appreciate an agenda because it makes your life easier. But Dutch people exaggerate the meaning of agendas in your life because they really put everything in their agenda, from going to the toilet to planning to visit their mother. Why would you put things like this in your agenda? But apparently, Dutch people cannot live without one.
How Dutch have you become and why?
I notice that I have become Dutch when I'm in Poland and I smile at people without a reason. Then they ask me: 'are you trying to sell something?' We are not used to that. It comes of course from our history. If we don't have a reason, we just don't smile – it's an additional muscle movement.
Somehow, Dutch people have this smile built in. When I go to Poland and I smile, they don't know if I'm sick in the head or something! Go to Poland and walk on the streets and you will notice three things: we are quiet – here everybody talks so loud, in my opinion. Another thing is it's clean. A lot of people are surprised by that, like we are a third world country or something. And another thing is that people don't smile at all. These are the things that surprise you when you come here and see the difference.
But one thing will never change: and that is, if I ask you how you are, I really want to know. This is very Polish. It's not a 'how are you?' culture. We just say 'hello'. So if I ask you, I really want to know that your hamster died, I want to know all the details…
Which three Dutch people (dead or alive) would you most like to meet and why?
I will go with sports people because I am sport freak. I've been playing volleyball for thirty years. The first person would be the footballer Johan Cruijff because I live in Amsterdam and I can see the Johan Cruijff ArenA from my window. And also because, when I left Poland, Johan Cruijff and Leo Beenhakker − my second choice − were two Dutch names I knew. Leo Beenhakker, because back then he was the Polish national football coach. My whole knowledge of Holland was based on what I knew about these two guys – that and tulips.
Because of Samen.pl, the third person I would love to meet is Paul Verhoeven, the Dutch director and screenwriter. Maybe he could teach me how to do it properly. He made Robocop and Basic Instinct. I would love to meet him so he could give me some tips. If you watch Samen.pl from one episode to another, you can really see it's getting better because we are all learning how to do it.
What's your top tourist tip?
It's quite a shame actually, because I treat the Netherlands as my home now. I've seen quite a lot because I also lived in The Hague for seven years, but I'm not a tourist and I really never treated Holland as a tourist destination, so I would be the worst tourist guide ever.
But I could give a tip about Latin parties in the Netherlands, I swear I know them all. I would be a good Latin parties tourist guide. In The Hague, there's La Bodeguita, and there's a very nice mid-week party in the Westergasfabriek in Amsterdam called Summer Breeze. That's the nicest party in the Netherlands, I think.
Tell us something surprising you've found out about the Netherlands
Western countries should be developed, but people's minds are not always that developed. Garbage in the streets, for example. I find it very often [in the Netherlands] and it bothers me a lot. I cannot understand why it seems so difficult to throw something in the garbage bin, and this is something which really shocked me in the beginning. I'm not saying that you can eat off the street in Poland – you will always find someone who does drop litter, of course, but in general, it's much cleaner.
If you had just 24 hours left in the Netherlands, what would you do?
What do you think? I would go partying! A salsa party! I've travelled to many places because of volleyball, and I've seen many, many parties, but I really think that the Netherlands has some of the best Latin parties in Europe. I love the fact that the Netherlands is so multicultural and the Latin parties are there for this reason.
For me, the fact that you come from another country is a reason to be curious. I'm really so curious about everything you experience here in the Netherlands. I really want to know it all. It's not a reason to hate someone because they are different, but I also show in Samen.pl that there are some Polish people who think like this.
That's not the way we should think nowadays. It's Middle Ages thinking. If we don't learn from one another, we will always be separated somehow. You might be different, but this is just a reason to learn something new. These differences can unite us, actually.
The first series of Samen.pl can be seen here. A second series launches in September.
Monika was talking to Deborah Nicholls-Lee
Thank you for donating to DutchNews.nl.
We could not provide the Dutch News service, and keep it free of charge, without the generous support of our readers. Your donations allow us to report on issues you tell us matter, and provide you with a summary of the most important Dutch news each day.
Make a donation