Museum runs mindfulness sessions by Van Gogh's olive groves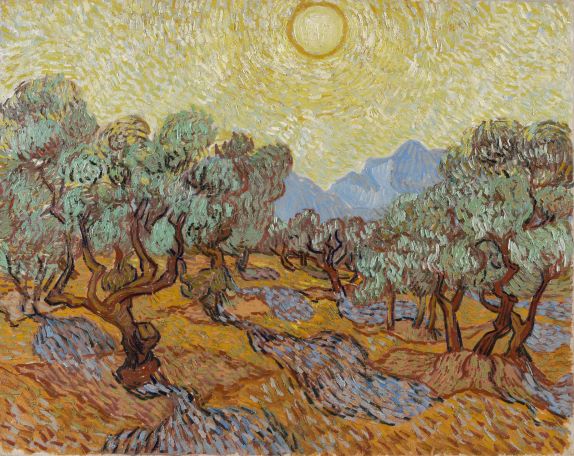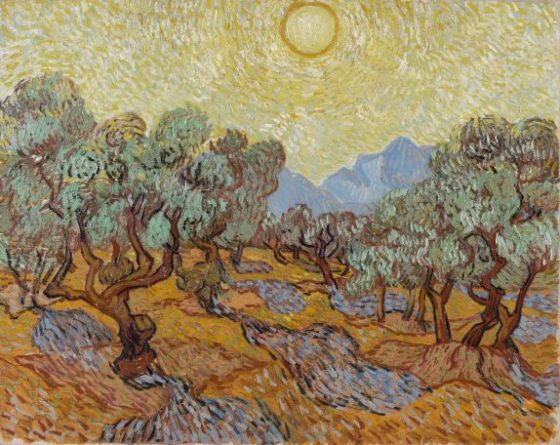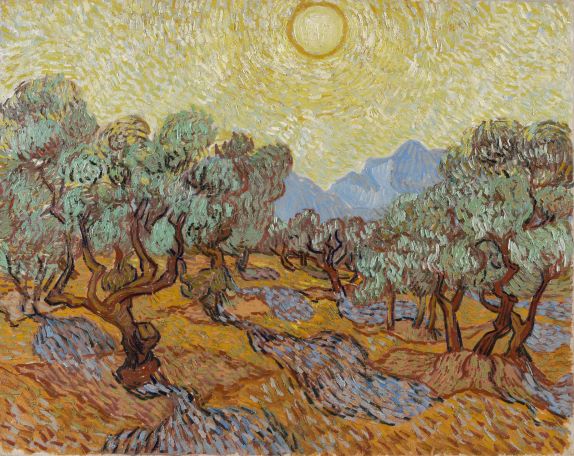 For Vincent van Gogh, the olive groves of the Provence were a source of comfort – a place where he hoped that he could paint his way back to mental stability.
The 15 works that he made in 1889 at Saint-Rémy-de-Provence drew on ideas of Christ drawing solace in the olive garden before he was arrested, alongside Van Gogh's belief in the restorative power of nature, light and indeed his own art.
Now, an exhibition at the Van Gogh Museum in Amsterdam has united these works for the first time since they hung in Van Gogh's art dealer brother Theo's studio in Paris.
And, in a new venture, the works will also be a source of inspiration for a new mental health programme, 'Open up with Vincent', with sessions on looking at the exhibition 'mindfully', painting workshops and online meditation videos. The programme, according to the museum in Amsterdam, is especially relevant right now, showing the 'positive role' art can play in challenging times.
Heal
When Van Gogh first went into the olive groves, he was recovering from his first psychotic attack at an asylum in Saint-Remy and fervently believed that painting the beauty of nature could be part of his recovery. As an artist, he was fascinated by the craggy forms of the olive trees, and the varying effects of light on their leaves, and he wanted to capture them in a novel, modern way.
Earlier that year he had written to his brother: 'Before, I knew that you could break your arms and legs and that they could heal again, but I didn't know that one could break one's brain and that afterwards that got better too.' Later that year, he painted in the belief that art would help make him on this path..
Emilie Gordenker, director of the Van Gogh Museum, said that against a background of war in Ukraine and after two years of pandemic, this message of hope is more relevant than ever.
'He made an extraordinary series of 15 paintings of olive groves between June and December 1889, when he was an asylum – an extraordinary time for him,' she said. 'It was a kind of quest for him to paint these trees with as much power as possible, and this exhibition explores the subject and how much solace he drew from them. This subject was for Van Gogh a source of comfort in a very difficult time…and it is very poignant right now.'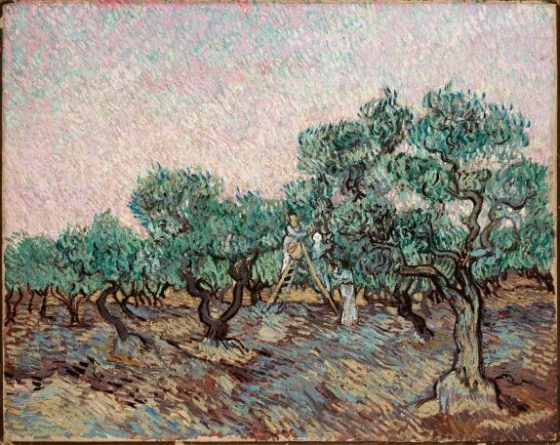 Colour
The small but powerful exhibition, Van Gogh and the olive groves, begins with historic photographs of the groves, typical of the landscape of southern France, but also variable through the years because of the damaging effects of periods of frost.
With the help of 10 other works to put the paintings in context, quotes from Van Gogh's letters and technical analysis, the exhibition looks at how the painter experimented with expressive colours and forms 'to depict the essence of the subject.'
Unlike his friends Émilie Bernard and Paul Gauguin, Van Gogh was influenced by biblical stories of Christ in the Garden of Olives, but wanted to paint direct from nature in different lights, rather than 'abstractions' in his studio. The painting he considered best in his own series was of local women picking olives.
Meanwhile, with the help of colours preserved behind frames and technical investigation, the exhibition also predicts how Van Gogh's original colour palette would have looked on several vivid pink and purple paintings – before his unstable pigments degraded. The bright colours, senior researcher Teio Meedendorp admitted, might have been one reason why his works were so radical at the time – but have become 'more approachable' as they faded.
Mindfulness
This exhibition is an ideal starting point for the new mental health programme at the Van Gogh Museum, according to a spokesperson. 'Active or passive contact with art has a positive effect on health and general well-being,' she claimed.
'Vincent van Gogh had this experience as well: painting offered him solace and hope. With the Open up with Vincent program, we aim to contribute to more openness regarding mental health, based on his life story and art.'
Mindfulness coach Jolien Posthumus, who will give some of the sessions, said that the idea was generated in 2017, when she also worked as an event manager at the museum and used breathing techniques to manage stressful moments.
'During the many late nights and in busy events, I would do a mindful three-minute breathing exercise to find a moment of peace in the rush,' she wrote in a post online. 'There, in the presence of all of Vincent's masterpieces, the seed was planted.'
'Open up met Vincent' activities run from March to June 2022, including 'looking at art mindfully' with Jolien Posthumus on April 5, April 20 and May 18
Thank you for donating to DutchNews.nl.
We could not provide the Dutch News service, and keep it free of charge, without the generous support of our readers. Your donations allow us to report on issues you tell us matter, and provide you with a summary of the most important Dutch news each day.
Make a donation