Maastricht, a European city building bridges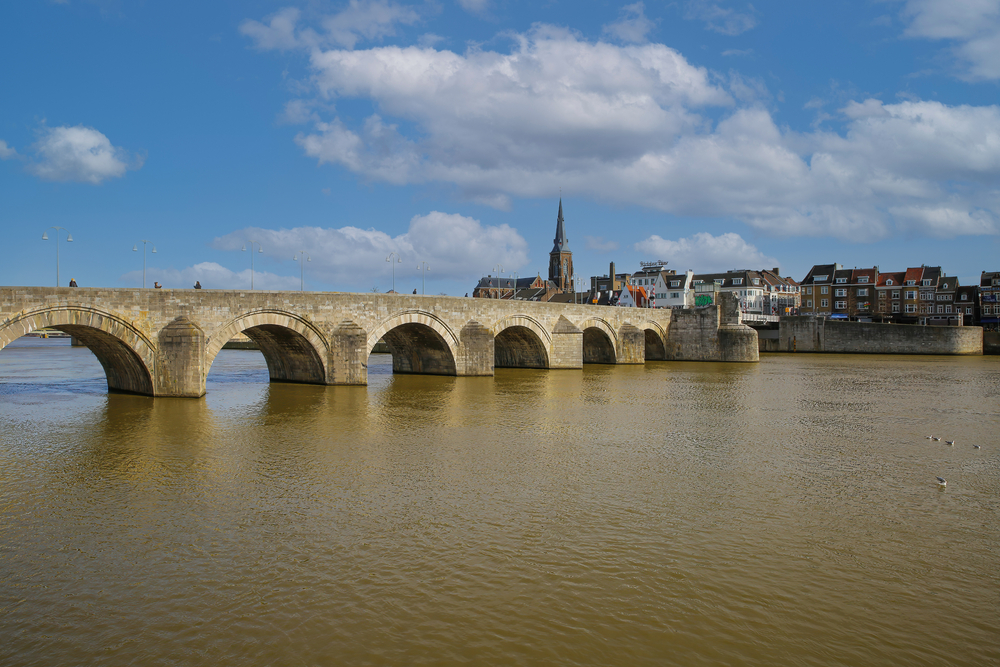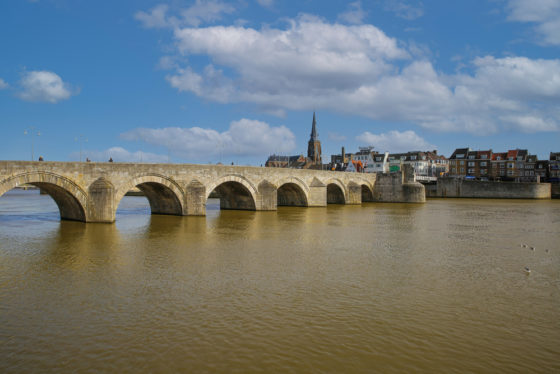 DutchNews.nl is publishing 10 articles focusing on the 10 cities where most international residents live in the run up to the local elections in March. Part 7: Maastricht.
Maastricht is a city at a crossroads. On Dutch maps the capital of Limburg sits at the bottom of a narrow strip of Dutch territory, but in reality it is one corner of a region of nearly four million people spread across three countries and five languages.
To the east are the former industrial towns of Kerkrade and Heerlen and the German city of Aachen. The Flemish towns of Hasselt and Genk lie to the west, while French-speaking Liège is across the southern border.
Maastricht is also at a turning point in its history. While the population of the city has been more or less unchanged in the last 15 years, the number of students at Maastricht University has almost doubled from 12,000 to 21,000. One in six residents of the city are students or work at the university.
Some 55% of students are internationals, the highest proportion of any Dutch university, and around half the bachelor's programme, plus a majority of master's and doctoral courses, are taught in English.
The city has made efforts to encourage more international residents to take part in the municipal elections. Mymaastricht, the information portal set up for international students, has full details of how to vote on its website and the expat centre for the region is hosting a three-hour debate in English with election candidates.
Other parties, including GroenLinks, D66 and PvdA, have also published election material in English, while pro-European party Volt, which is fielding candidates for the first time, has translated the voting paper (Stempas) and accompanying literature.
Student housing
But accommodating thousands of students from around the world has become a major challenge for a city of 120,000 people with one of the highest poverty rates outside the Randstad.
Last September some 400 students contacted the city council because they were unable to find a room. University president Rianne Letschert admitted that the university had been taken by surprise by the surge in demand as students returned to campus following the coronavirus pandemic.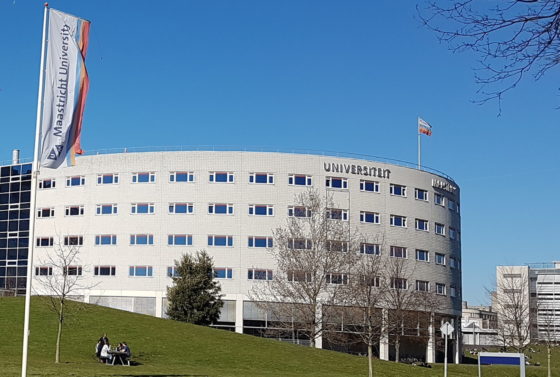 'We heard of students who were having to find somewhere to sleep in friends' rooms every day,' she told 1Limburg. Other students reported being conned by bogus landlords, handing over money for rooms that didn't exist.
Cultural divide
But the problems are not just logistical, says Frans Bastiaens, an alderman from the Senior City Party (Seniorenstadspartij) whose portfolio includes social affairs and culture. 'It's obvious that there is tension between the groups that have lived here for a long time and a large group of relatively young people – students mainly – with a different lifestyle.
'We need to build more campuses so that students can live their lifestyle and families living with their children can live theirs, and they can still meet in the city.'
Bastiaens says culture is one way communities can connect, through projects such as Malpertuis Neighbourhood Opera, a collaboration between Opera Zuid and local residents in Maastricht's poorest neighbourhood, Malpertuis, where the income level is 35% below the city average. But more needs to be done to tackle problems of housing, health and unemployment.
'There are suburbs where people feel left out and left behind, where there are few shops and libraries or places to meet,' he says. 'We need to take an integral approach to raise these communities to a level where they no longer feel angry at the rest of the population.'
Social cohesion
'The social cohesion in this city is something we really need to invest in,' agrees Thomas Gardien, a candidate for D66. 'It's not like Leiden where there's been a university for 300 years. The older generation knew Maastricht before the university was here.'
But Gardien, 25, says the council has contributed to the problem by capping the number of existing houses that can be converted into student accommodation at 120 units per year, under the so-called 40-40-40 rule.
He says a more diverse approach is required to integrate students better into the city. 'In Dutch we say onbekend maakt onbemind – unknown is unloved. If we just invest in student housing and campuses it's going to delegitimise the other groups and that will lead to further unhappiness.
'The university holds the key to the future development of Maastricht. Without it we are in a less beneficial place. But the municipality definitely needs to invest in building bridges.'
'No reason to stay'
Maastricht is struggling to hold on to its students: a recent study found that only 17% of Maastricht University alumni went on to work in the city and seven in 10 of those who left said a lack of work placements or information about jobs were among the reasons to move elsewhere.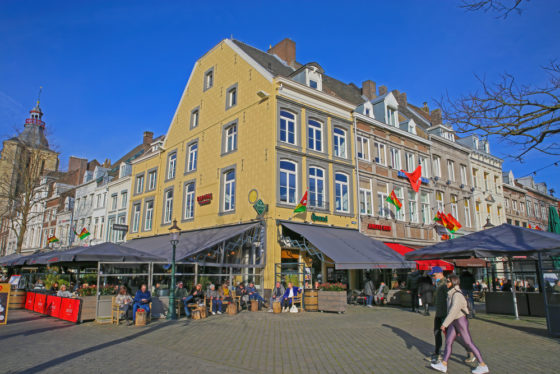 'Many international students have a great experience living in this place, yet there are no reasons for many of them to stay in the city,' says Volt candidate Jules Ortjens.
'The region that Maastricht is part of is the size of the Randstad and has the same population as the Randstad, but we don't treat it as an urban area. The train to Liège and Aachen only goes once an hour. Our education systems aren't connected. So we're not preparing our own inhabitants for the economic reality of our region.
'We have to constantly ask ourselves: do we want Maastricht to be on the outskirts of the Netherlands or do we want to become part of the beating heart of Europe?'
Cross-border challenges
Bastiaens agrees that the city's future is within the Meuse-Rhine Euroregion, but forming partnerships across borders is challenging. 'It's really tough language-wise,' he says. 'There aren't enough people here who speak French and the French-speaking people on the Belgian side have a hard time speaking Dutch, so there's a difficulty.
'But when you add up the three countries we have an enormous potential in terms of jobs and international opportunities, so we as Maastricht need to invest more in this collaboration.'
The city is currently run by a five-way coalition of the Christian Democrats (CDA), the Senior City Party, GroenLinks, the right-wing liberal VVD and D66. A sixth party, the Socialists, left the council administration 18 months ago in protest over planned cuts to social services.
The cuts were imposed after a highly critical report by accounting firm KPMG found that the council had lost control of its youth care budget and needed to make up a shortfall of €6.4 million. But cutting services for the most vulnerable is a sore point in a city where 8.2% of people are classed as living below or on the poverty line.
Tram delays
Opposition parties have also queried a number of spending projects in recent years, such as a tram link to Hasselt in Belgium. The line, originally due to open in 2017, is eight years behind schedule and has been beset by troubles, such as the discovery that the trams are too heavy to cross a bridge near Maastricht's main railway station.
Manon Fokke, leader of the Labour party (PvdA) list of candidates, said: 'I'm all for international connections, but the tram isn't even going to Maastricht station, and when you look at how much it's going to cost in the next few years, you have to ask why we don't just have a bus link instead.
'Those are the kind of things these elections are about. Do we want to spend millions on a tram or should we pull the plug and fund social services or children's play equipment?'
Fokke hopes the PvdA can add to its current three seats and take part in the next coalition, She says a change of direction is needed, but does not rule out any of the current ruling parties individually.
'We're not going to tag on to the current coalition,' she says. 'That combination isn't working for the city. But it may well be that if a couple of the current parties form a coalition with a couple of other parties, we get a very different Maastricht.'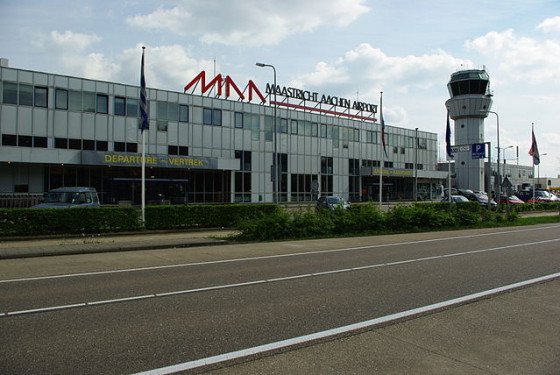 Key information:

Current council executive: CDA, Senioren Partij Maastricht, GroenLinks, D66, VVD
Current council make-up: CDA (5), GroenLinks (5), D66 (5), Senioren Partij Maastricht (4), PvdA (3), VVD (3), Partij Veilig Maastricht (3), SP (2), PVV (2), Sociaal Actieve Burgerpartij (1), 50PLUS (1), Liberale Partij Maastricht (1), Groep Gunther (formerly SP, 1 seat), Groep Maassen (formerly VVD, 1 seat), Groep Alexander Lurvink (formerly M:OED, will participate with RE:SET in new elections, 1 seat), Lijst Imgriet Habets (formerly Senioren Partij Maastricht, 1 seat)
New parties participating: MO:ED, Volt, PvdD, ChristenUnie, Maastrichtse Ondernemerspartij, Maastricht Vooruit, BVNL, Lijst 20
Total number of voters: 100,521
Number of international voters: 13,800 (13.8%)
Local election information in English
Stemwijzer voting aid (English)
D66 (English and German)
GroenLinks (English and German)
PvdD (national website):
Maastrichtse Ondernemerspartij
Additional research by Jan Douwe Krist
This article was made possible by a donation from Stichting Democratie & Media.
Thank you for donating to DutchNews.nl.
We could not provide the Dutch News service, and keep it free of charge, without the generous support of our readers. Your donations allow us to report on issues you tell us matter, and provide you with a summary of the most important Dutch news each day.
Make a donation