Local elections: around half the parties have info in English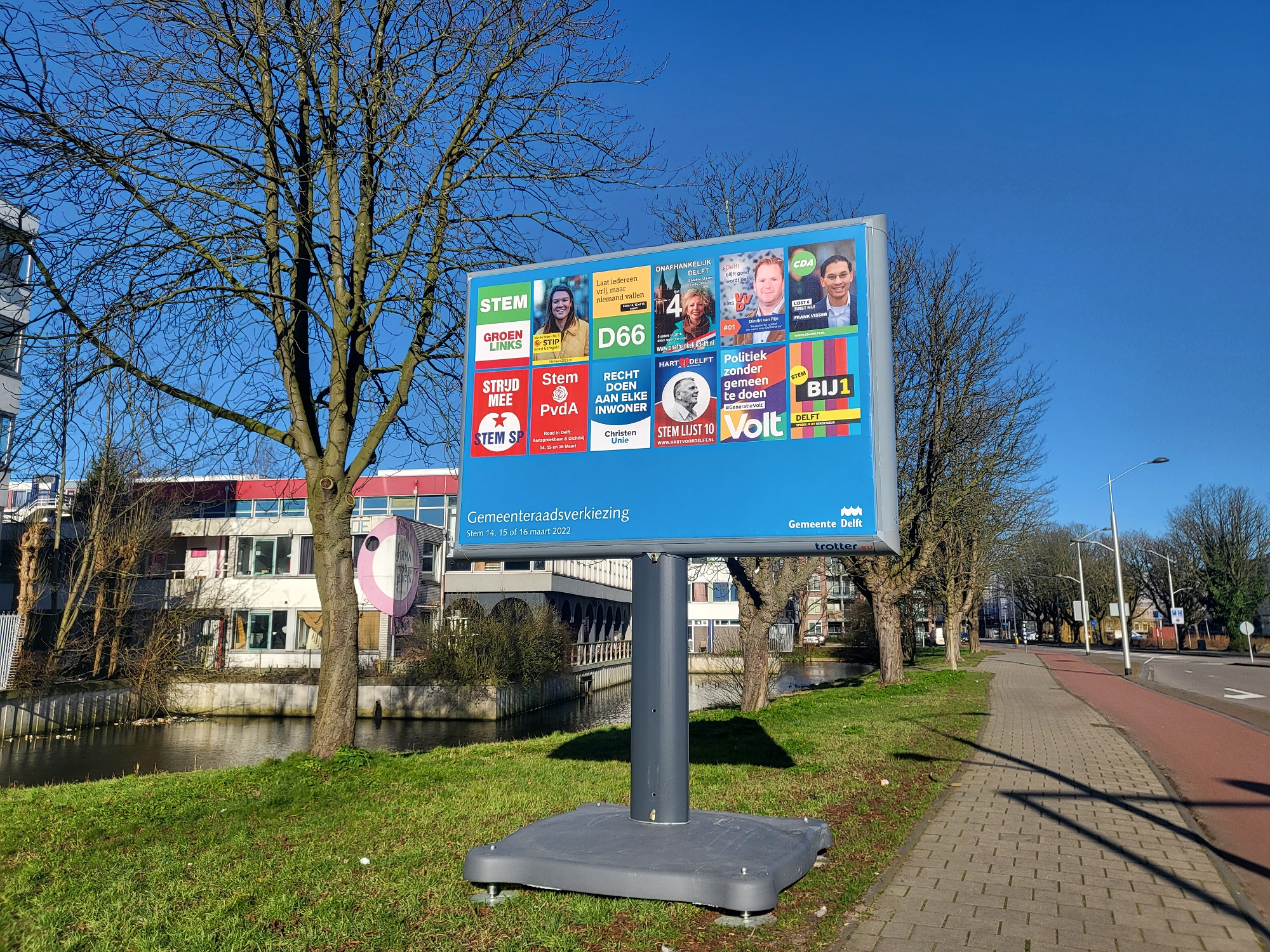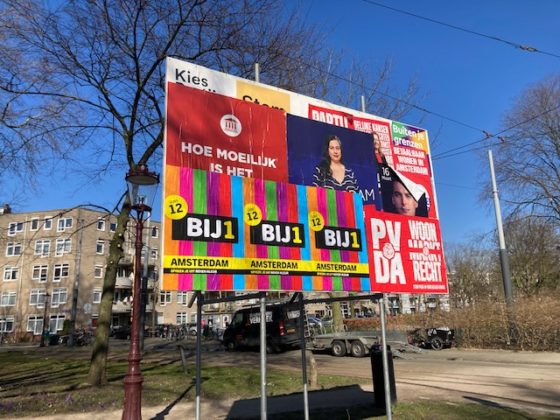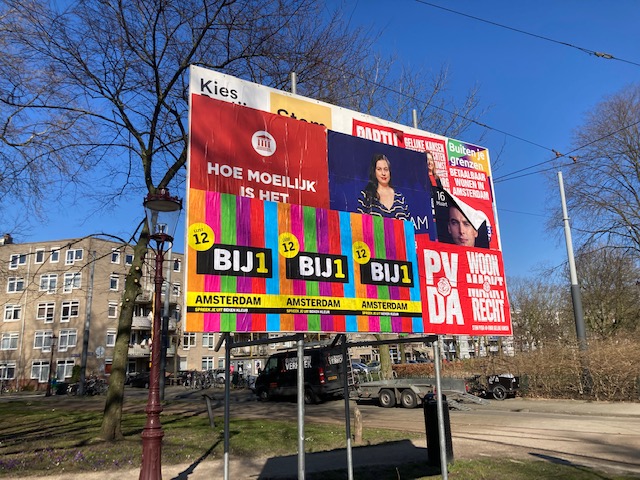 Around half of the political parties standing in next week's local elections are offering information about their programmes in English, according to research by Dutch News in 10 cities with large international populations.
GroenLinks is the only party to have English information available in all 10 cities. 'But for us it was a conscious decision to prioritise translations of our manifesto,' said spokeswoman Lotte Jeursen. 'One of our key priorities is an inclusive society, so we try to make our programme as accessible as possible.'
No party in any of the 10 cities said they had principal objections against providing English information. But for most, the non-Dutch speaking voter was not as high on their agenda.
However, the Dutch News inquiries seemed to serve as a wake-up call for several parties who set out to get something online in response to questions. Other parties said they would like to have English information available, but they simply did not have the time or people to do it in time for the elections.
Others came up with different solutions. The pro animal Partij voor de Dieren for example, had an English translation of its election programme on its national website and all branches linked to this on their respective local websites. Other parties, especially local ones, use automatic translation plug-ins for their websites.
We did note, however, some correlation between political orientation and whether they have English information available. All far right parties, such as the PVV and Forum voor Democratie had only Dutch information. Parties with more specific electorates, such as the elderly-focused 50PLUS and Islamic oriented DENK did not offer English translations of their manifestos either.
In addition few of the local socialist (SP) and right wing Liberal (VVD) parties had English information. Neither party was available for comment, so it is unclear why these parties scored so low.
D66 had English information in seven cities while Christian parties CDA and ChristenUnie score well, with seven and six of their local parties offering translations. The ultra-religious Jezus Leeft went further. Its website handily had an auto-translate function for every language Google knows.
Council information
Under EU directives, national authorities have to inform EU citizens how to exercise their voting rights. However, most rely on 'passive information', such as mentioning voting procedures on their websites.
At a city council level, all of our focus cities offered something in English, although the approach differed from city to city. Most council websites had an English page with some information about the elections. Leiden did not, but a spokesperson said they had chosen deliberately to let third parties, such as the Leiden expat centre, promote the elections to international inhabitants.
Overall, there seems to be an increase in the amount of English information available compared to earlier local council elections. Groningen council spokesman Hans Coenraads, said this was a clear wish from the parties themselves. 'Seeing the number of internationals is increasing, we think it is important to involve them too.'
In Groningen this led to an official translation of the voting aid Stemwijzer. Stemwijzer, and other similar tools, let users answer statements to give them an indication of which parties they agree with the most.
ProDemos, which makes the Stemwijzer tool, said it does not actively offer translations, but when municipalities ask for it, they will do it. This year, only four of our focus cities did so, so there still remains something to gain there.
You can find links to all the English and other language manifestos on the appropriate city page in our special election section.
| | | | |
| --- | --- | --- | --- |
| City | Parties with English information | Total amount of parties | Percentage |
| Maastricht |       12 | 21 | 57% |
| Eindhoven |        8 | 17 | 47% |
| Delft |        6 | 13 | 46% |
| Amsterdam |       12 | 27 | 44% |
| Groningen |        7 | 16 | 44% |
| Utrecht |        8 | 19 | 42% |
| Amstelveen |        5 | 12 | 42% |
| Rotterdam |        7 | 20 | 35% |
| The Hague |        7 | 20 | 35% |
| Leiden |        4 | 13 | 31% |
Thank you for donating to DutchNews.nl.
We could not provide the Dutch News service, and keep it free of charge, without the generous support of our readers. Your donations allow us to report on issues you tell us matter, and provide you with a summary of the most important Dutch news each day.
Make a donation