Delft – where housing is the talk of the town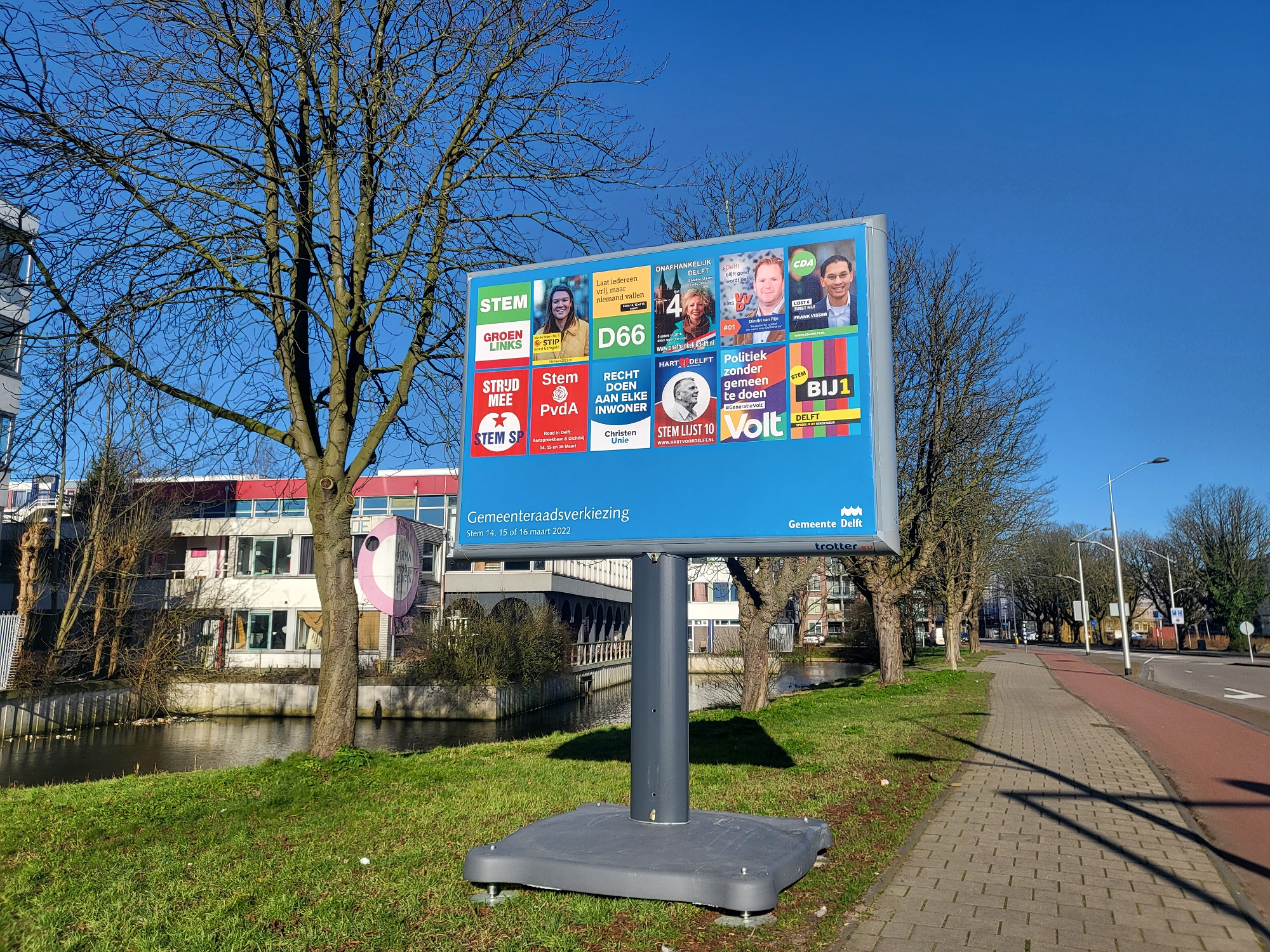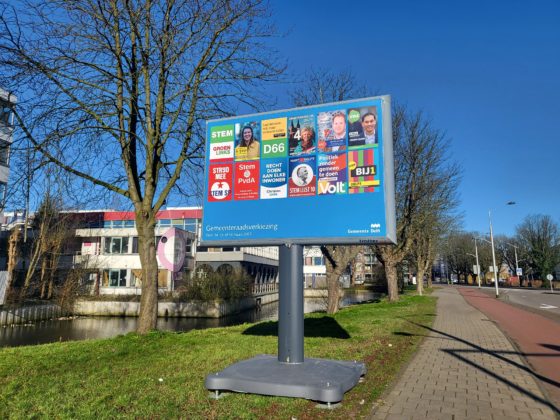 DutchNews.nl is publishing 10 articles focusing on the 10 cities where most international residents live in the run up to the local elections in March. Part 5: Delft 
Delft, situated between The Hague and Rotterdam, is mostly famous for its blue-patterned pottery and scientific contributions. You might have heard the new health minister, Ernst Kuipers, make repeated references to coronavirus-related research undertaken at Delft University of Technology. But locals aren't talking about either of those things as elections approach.
For more than 20 years, the coalition in Delft has included the labour party (PvdA), liberal democratic party D66, green party GroenLinks and Technical Students in Politics (STIP) – a local party representing university students, who have proved remarkably difficult to get hold of.
But despite a creeping increase in the share of the vote going to the far-right and local parties, such as Hart voor Delft (Heart for Delft) or Onafhankelijk Delft (Independent Delft), none has gained a large enough share of the votes to shift the coalitions.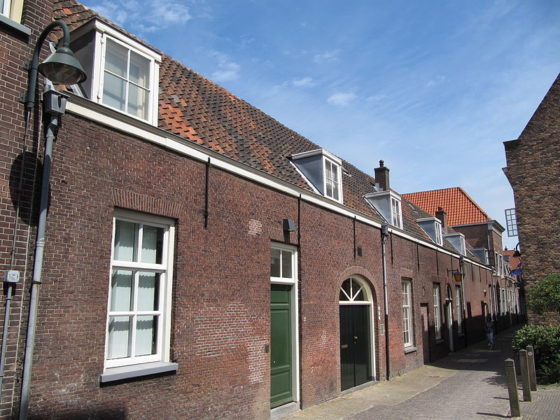 Housing

While Delft may be famous for scientific research, it is not scientific achievement that is at the top of the discussion for the upcoming local elections: it's housing. House prices have been rising steadily in Delft, as they have been around the country. Rents too have gone up by 5% over the past year.
All 12 parties standing in Delft address the housing shortage in their party platforms. STIP, which is predominately made up of students from the university, calls, unsurprisingly, for more housing for starters and young people. It also dedicates a quarter of its housing platform to student housing, calling out huisjesmelkers (a pejorative Dutch word for landlords) for driving up prices.
They aren't the only ones who are annoyed. 'Delft is expensive and salaries do not match rents,' one Delft resident said in response to the International Community Advisory Platform survey about local elections.
All of the parties want housing to be more abundant and cheaper but the routes to get there vary. 'We need more houses, but in the right way,' says Sivan Maruf, who is number one on the D66 list for Delft.
The 26-year old is running for his second term, having first been elected to the council at the age of 22 in 2018. D66 wants to see housing developers compensate for any green space removed during the building process as well as encouraging economically-mixed neighborhoods.
Prinsenhof

Another hot topic is the Prinsenhof museum – a discussion which has been ongoing for years. The building, unsurprisingly as it is a palace built in the Middle Ages, needs refurbishment and how that should be done and who should pay for it has been argued over extensively.
After a €10m private donation, the city council gave the final green light to the building plans in 2021, which is when work was originally set to begin. Now building should start in 2023, but the final plans still aren't complete (although they should be made public some time in 2022).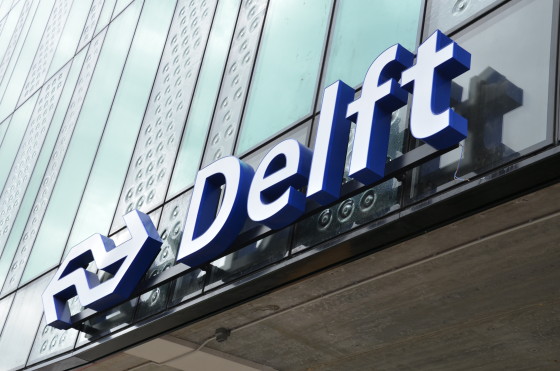 Taxes
Local taxes are rising across the country in 2022 and Delft is no exception. The waste tax is set to rise 9.8%, while the sewage tax will jump 12.9% this year. Home owners' lobby group Vereniging Eigen Huis estimates the average household in Delft will pay €60.40 more in local taxes this year, taking the average to €924.40.
Take part in the Delft online voting tool, and one of the questions focuses on whether local taxes should go up, or whether the council should make extra savings in order to balance its books.
Planting trees, encouraging or discouraging shared bike and car schemes, and closing cannabis cafes are all covered in this year's batch of local election manifestos.
At the national elections last March, D66 emerged as by far the biggest party, with the liberal VVD in second place, well ahead of GroenLinks. The party which emerges with the biggest share of votes on March 16 will take the lead in forming a new city coalition.
In Delft, despite the size of the youth and the international vote, that could mean a decisive shift. Nevertheless, the conflict is still over the minutiae. As one Delft voter in the ICAP survey put it: 'I think Delft is inclusive and multicultural in general, and the municipal council seems to be close to the people.'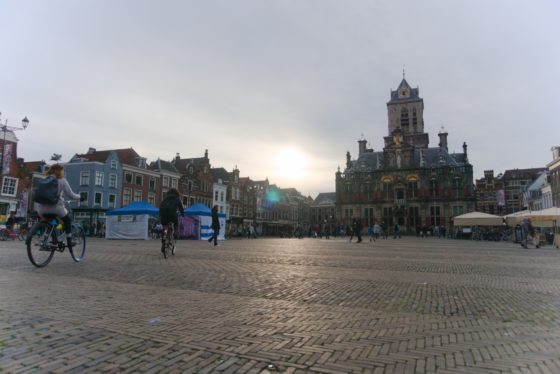 Delft key information 
Current council executive: GroenLinks, STIP, D66, PvdA, and VVD
Current council make-up: GroenLinks (7), STIP (6), D66 (5), Onafhankelijk Delft (5), VVD (3), CDA (3), SP (3), PvdA (3), ChristenUnie (2), Stadsbelangen (2)
New parties participating: Bij1 and Volt
Total number of voters: 83,665
Number of international voters: approximately 9,400 (11.2%)
Local election information in English
Municipality website
GroenLinks
STIP
D66
PvdA
CDA
BIJ1 (national website)
Mijn Stem voting tool (in Dutch)
Additional reporting by Jan Douwe Krist.
This article was made possible by a donation from Stichting Democratie & Media.
Thank you for donating to DutchNews.nl.
We could not provide the Dutch News service, and keep it free of charge, without the generous support of our readers. Your donations allow us to report on issues you tell us matter, and provide you with a summary of the most important Dutch news each day.
Make a donation