Theatres, farmers and flowers: Here are 11 great things to do in March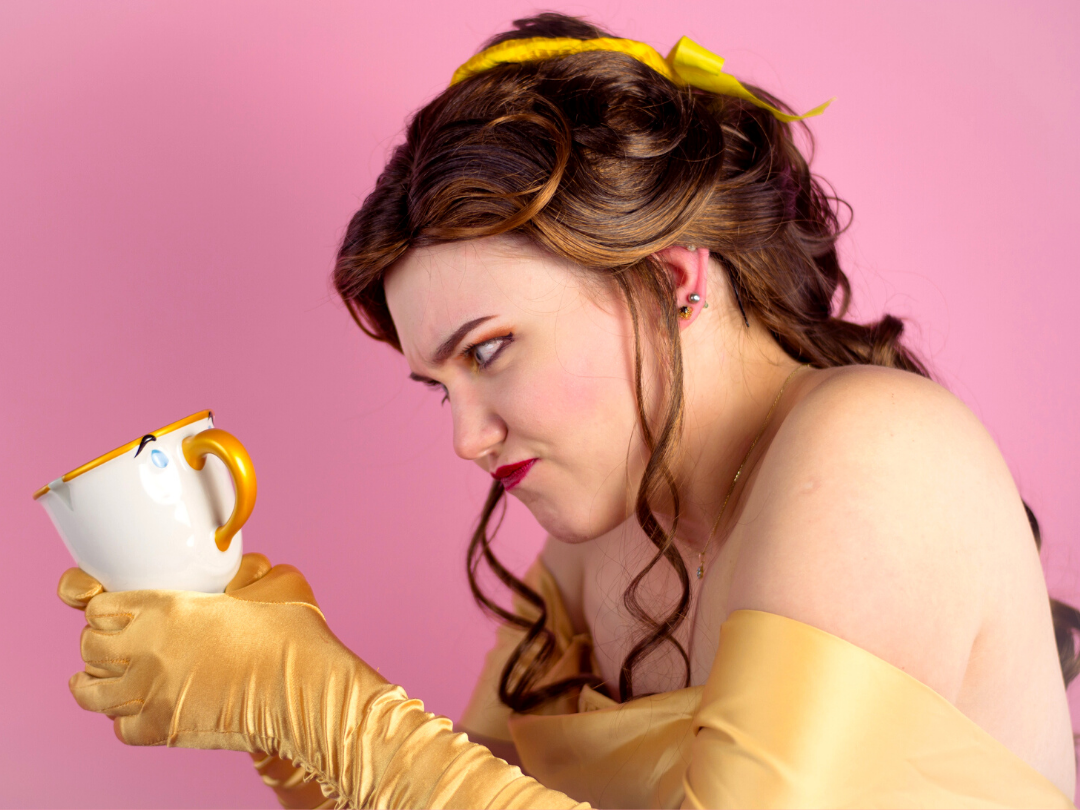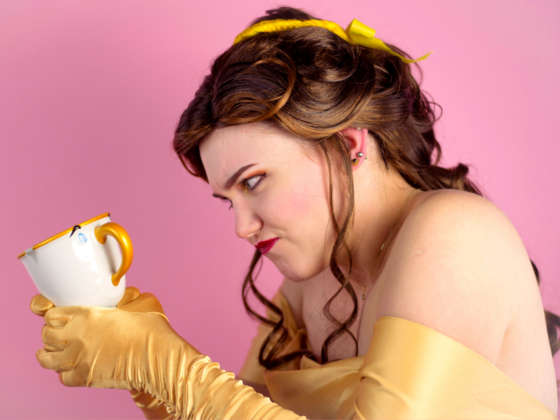 With theatres and museums open again, there are plenty of cultural activities to keep you busy this March.
Come and be disenchanted
'Well, I'm disenchanted, too. We're all disenchanted' is a far too little used quote from American comic writer James Thurber. Fortunately, the Cauldron theatre company in Amsterdam has provided an excuse to use it to introduce Disenchanted!, a musical comedy in which fairy tale princesses are stepping out of the roles they have been given and taking charge of their own lives. So prepare for some straight-talking and singing. March 4-6 and March 18-20  Website
Pick your favourite Peter
It's your last chance to enjoy the bitter-sweet humour of cartoonist Peter van Straaten at the Allard Piersonmuseum in Amsterdam. The achingly trendy, the depressed teen, the middle-aged gourmet, the slightly tipsy divorcee, Van Straaten had them all down to a t. Some 100 original drawings have been chosen from his vast body of work. Misschien valt er iets te lachen (Maybe it'll be fun) is on until March 17. Website 
Wonder about the UN
As a former UN public health expert with 25 missions under his belt, Roberto Garcia Saez is well-placed to write about the complexities of foreign aid projects. His play Oasis of Doubt, performed by the Amsterdam-based Orange Theatre Company, is centred around the trial of a UN official charged with bribery when commissioning hundreds of water wells in Sub Saharan Africa. The question is whether she has used the UN flag for corrupt practices or for the greater good. March 25-April 3 Website
Follow Mondrian
The Mondriaanhuis in Amersfoort recently became the proud owner of nine works by the artist made between 1899 and 1908, a few years before he went to Paris and left figurative art behind.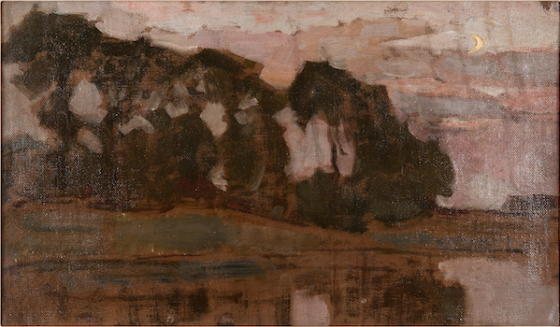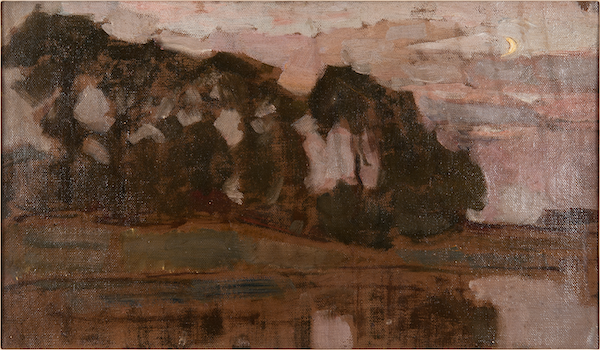 The paintings and drawings give an insight into Mondrian's journey towards the abstract, with the original subject from which it devolved – the landscape – remaining a constant. Now a permanent part of the Mondrian collection. Website
Discover the ugly truth behind the Black Triangle
The Black Triangle tells the story of the Dutch treatment of 'asocials' during WWII , the people who were considered unfit for society. Some 2,700 people – unwed mothers, petty thieves,  homeless people – were sent to the camps and forced to wear a black triangle to show their status as an undesirable. Their troubles were far from over after the war when a drive to 'resocialise' them singled them out yet again. The Vrijheidsmuseum in Groesbeek has unearthed their history for the first time. Until October 2. Website
Let's talk about sex – and consent
Queen's English Theatre Company in Amsterdam presents Endless Second, a play by Theo Toksvig-Stewart about sex and consent in a relationship and how lines become – literally – blurred one drunken evening and how the resulting rape affects their lives. March 25, 26 and 27. Website 
Come see the flowers
In full bloom. Flowers, flowers and more flowers! the Mauritshuis cries as it celebrates its 200 year anniversary with an exhibition celebrating artists who combined the science of botany, sheer joy in the beauty of nature and a considerable talent.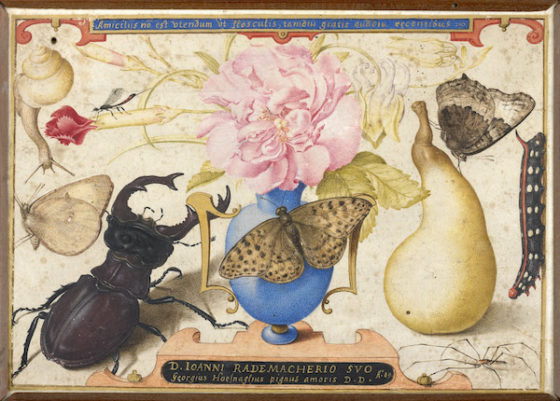 From 1600 the genre suddenly enjoyed a bloom boom. Many of its practitioners were women, who, according to painter Gerard de Lairesse, were particularly suited to the subject because of their sex.
Not all were delicate flowers, however. Maria Sibylla Merian (1647-1717), for example, was an intrepid traveller who journeyed to Suriname with her daughter to study and depict insects in their natural habitat. Her  Metamorphosis Insectorum Surinamensium Ofte Verandering der Surinaamse Insecten (1705) is on show, as are two of her meticulously executed drawings. Until June 6. Website
Enjoy a blooming bulb
Spring is coming and that means bulbs are getting ready to pop. The Leiden botanical gardens, the oldest in the land, is putting blooming bulbs centre stage this year. Winter aconites, cyclamen dahlias and more are there for your delight and blooming pretty they are too. Until October 10. Website
Find a farmer near Rotterdam
Dutch poet J.C. Bloem already said it in the late 40s: some woodland not much bigger than a newspaper, that's all that nature amounts to in the Netherlands. Not quite, of course, but you would think he would not be far off in the case of Rotterdam. But you'd be wrong.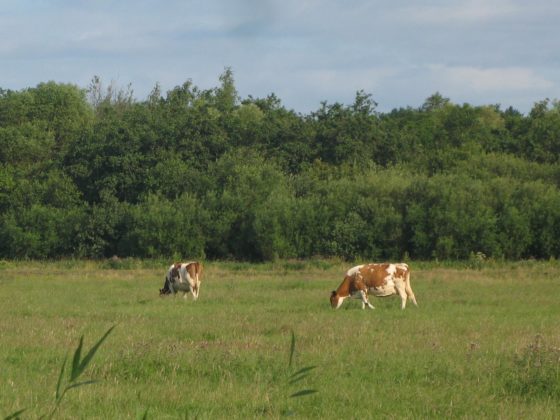 The Rotterdam natural history museum's Rotterdam de Boer op! (roughly translated as Getting out and about to sell your wares) focuses on the farmers who work the land around the city and how people's food choices influence diversity. The exhibition aims to narrow the gap between consumers and the farmers who are much nearer than they think. Until September 25. Website
See Britain through the eyes of Bill Brandt
The Foam photography museum in Amsterdam is featuring Bill Brandt (1904-1983), the son of a German mother and a British father, enabling him to cast both a knowing and a critical eye on the gaping chasm between the classes when he moved to Britain in 1931. After a decade of documentary work, Brandt produced hauntingly beautiful landscapes, including of the human body. The Beautiful and the Sinister is on until May 18. Website
Find out the secrets of the ladies of Spakenburg
Only some 85 women in the former Zuiderzee fishing village of Bunschoten-Spakenburg still go around in traditional garb, but they are all over 70 and their number is dwindling fast.
Amateur photographer Jeffrey van Dikkenburg was born in Spakenburg so well placed to find out more about the 'secrets' associated with traditional costume making and maintaining before the craft is lost forever. The ladies told him about the time spent to crochet a cap (a hundred hours), for instance, and posed for him in some of their most prized pieces. Until July 2. Website
Thank you for donating to DutchNews.nl.
We could not provide the Dutch News service, and keep it free of charge, without the generous support of our readers. Your donations allow us to report on issues you tell us matter, and provide you with a summary of the most important Dutch news each day.
Make a donation