'The sea is too cold and not blue, but the beach clubs are fantastic'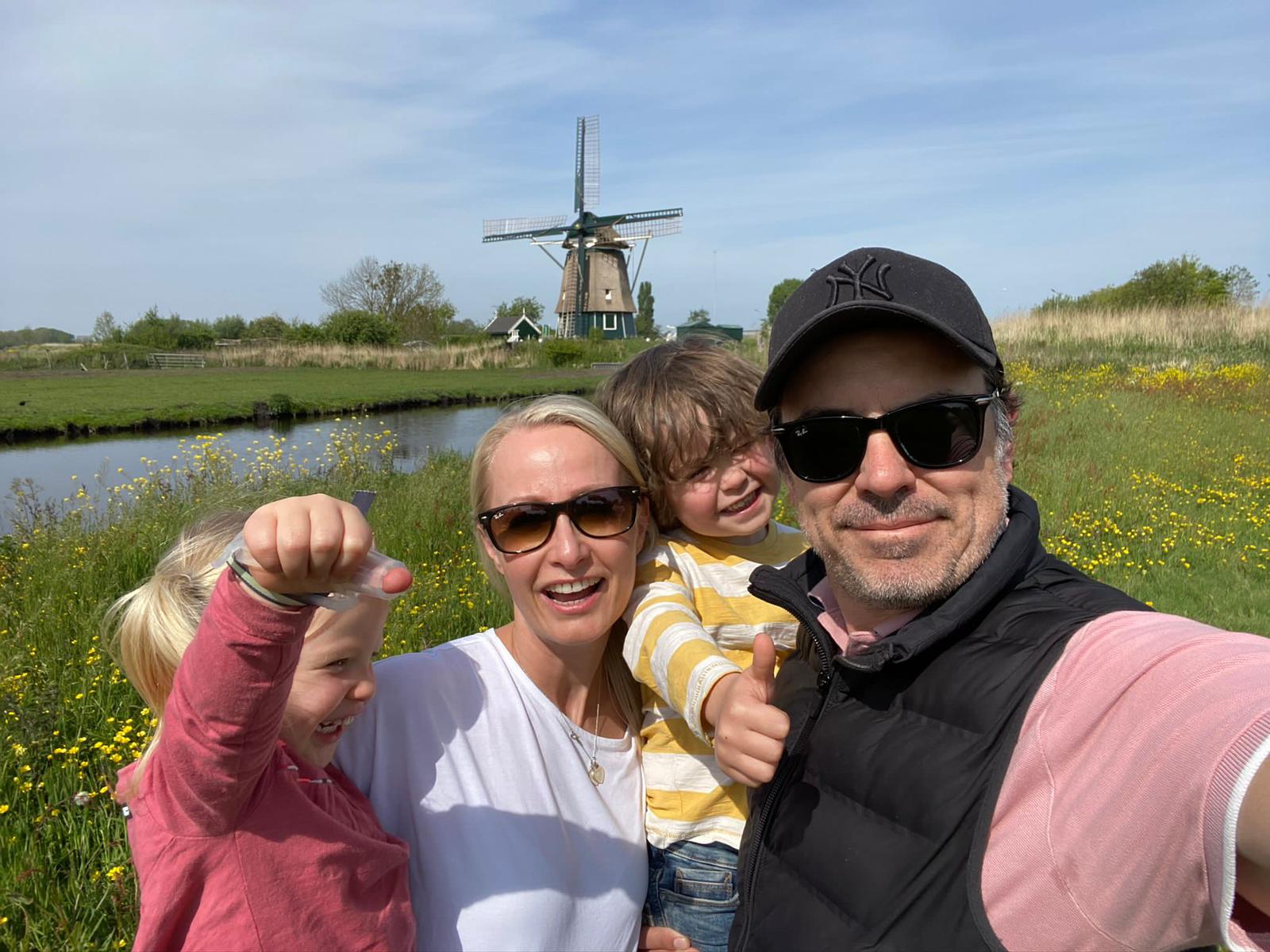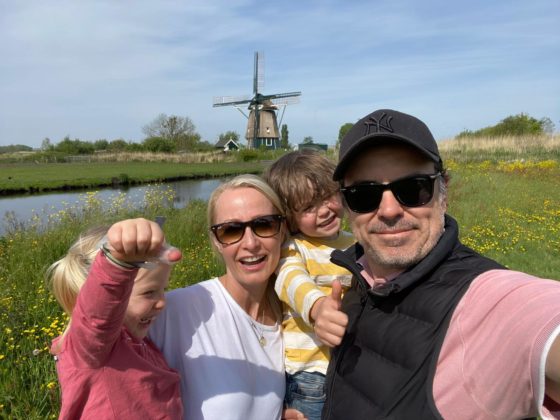 Dutch national cricket team coach Ryan Campbell moved to the Netherlands five years ago and is convinced the coming season is going to be the biggest ever in the history of Dutch cricket. Ryan, from Perth in Australia, says he would like to sit down for a beer and natter with the king, but will never, ever enjoy raw herring.
How did you end up in the Netherlands?
After I retired from professional cricket and had spent a few years working as a tv commentator and running my own business, I went to Hong Kong for work for the Kowloon cricket club. It was there I met my wife, who is Dutch but had grown up in Hong Kong and England.
I was then offered the head coach role of the Dutch cricket team and it was a fantastic opportunity for my career. My wife had never lived in the Netherlands before and my son also had a Dutch passport. We felt as a family, it would be a great opportunity to experience European life.
How do you describe yourself – an expat, lovepat, immigrant, international?
That's a tough one as I have a Dutch wife and son plus we added a daughter who was born in the Netherlands….but I'll always be an Aussie so I'll say international.
How long do you plan to stay?
I'm not sure. Much depends on my job. We love living here and our kids love it….They go to the Dutch school at the end of our street and I think we would have a lot of explaining to do if we decided to leave. I think we may be here a while.
Do you speak Dutch?
I speak some words, but no, I don't. All the players try and get me to speak it. I make sure I take my six-year-old everywhere with me as my translator. My wife did not speak Dutch either when we arrived. She never learned as a child but she is great with languages and speaks fluent Mandarin, plus various others. She now speaks enough Dutch to deal with everyday things, like the school, of course.
What's your favourite Dutch thing?
We absolutely love King's Day and as we get older we have come to enjoy all the different ways you can celebrate it, when there is no coronavirus of course.
We live in Haarlem and we really enjoy the beach clubs here. Not the sea, the water is freezing and it is not blue, but those beach clubs all along the coast are fantastic. In Perth there are so many rules and regulations because we are so environmentally friendly, but here they have really made the best of their beaches. It is a culture I really enjoy.
How Dutch have you become?
I think we have really immersed ourselves in the culture and everything the Netherlands has to offer although I'll never enjoy pickled herring, no matter what people say.
I'm still very Australian in my way of looking at the world. Without trying to generalise, I don't think the Dutch like competition as much as they should. Everyone would rather be equal. Australians are brought up to embrace competition. And of course all that going Dutch in a bar is still frustrating. I like to buy everyone a beer.
Which three Dutch people (dead or alive) would you most like to meet?
I would love to meet the king, he seems such a nice bloke. The way he can jump on a plane and fly it is kind of cool as well. I'd love to just sit down and have a beer with him.
My son would kill me if I didn't mention Max Verstappen. He's a fan 100% and we were made to watch Formula 1. That last race, I'd given up but my son was jumping up and down on the chair screaming that he was going to win. I think a lot of that comes from going to Dutch schools. It's what the kids talk about. When the European football championships were on, we'd have to watch the Dutch team play. He's six and a half now and he thinks he is going to play cricket for the Netherlands because his dad is the coach. He also thinks he needs to play for the football team and the hockey team and be a Formula 1 driver.
Anne Frank is in there as well. Yes I know she is German, but everyone talks about Anne Frank and I would love know the story. Being Australian, World War II seems to have been very far away, but now living in Europe, you can understand how quickly it happened. You can jump into a car and be in Germany or Belgium in 90 minutes.
What's your top tourist tip?
Enjoy Amsterdam but I would definitely get people to come to Haarlem and spend a day there as well. It's such a beautiful old city and well worth coming to. Amsterdam as a city is phenomenal, it is the jewel everyone should experience.
Tell us something surprising you've found out about the Netherlands
Well I knew the place was flat but I never realised just how flat. I also didn't realise that most of the country is below sea level. I now that sounds silly, but coming from Australia where there is a landmark wherever you drive, it really is so flat. Yes, it might be easy to make cricket pitches but then most grounds are surrounded by canals which is not the best place for a cricket ball to end up.
If you had just 24 hours left in the Netherlands, what would you do?
I would start by eating my body weight in bitterballen, they are so good!! I would then go to one of the Jopen breweries and enjoy a great Dutch craft beer. Craft beer is something close to my heart and the fact they made beautiful churches into breweries is wonderful. I'd probably then make sure I spent some time on a boat going around the canals of Amsterdam, it's such a beautiful city.
Ryan Campbell was talking to Robin Pascoe.
The Dutch national cricket team will be playing the West Indies, England and Pakistan in Amstelveen in the Super League series this summer. Buy tickets here
Thank you for donating to DutchNews.nl.
We could not provide the Dutch News service, and keep it free of charge, without the generous support of our readers. Your donations allow us to report on issues you tell us matter, and provide you with a summary of the most important Dutch news each day.
Make a donation