Partner content
One site fits all – British School of Amsterdam's new home means smooth transition for seniors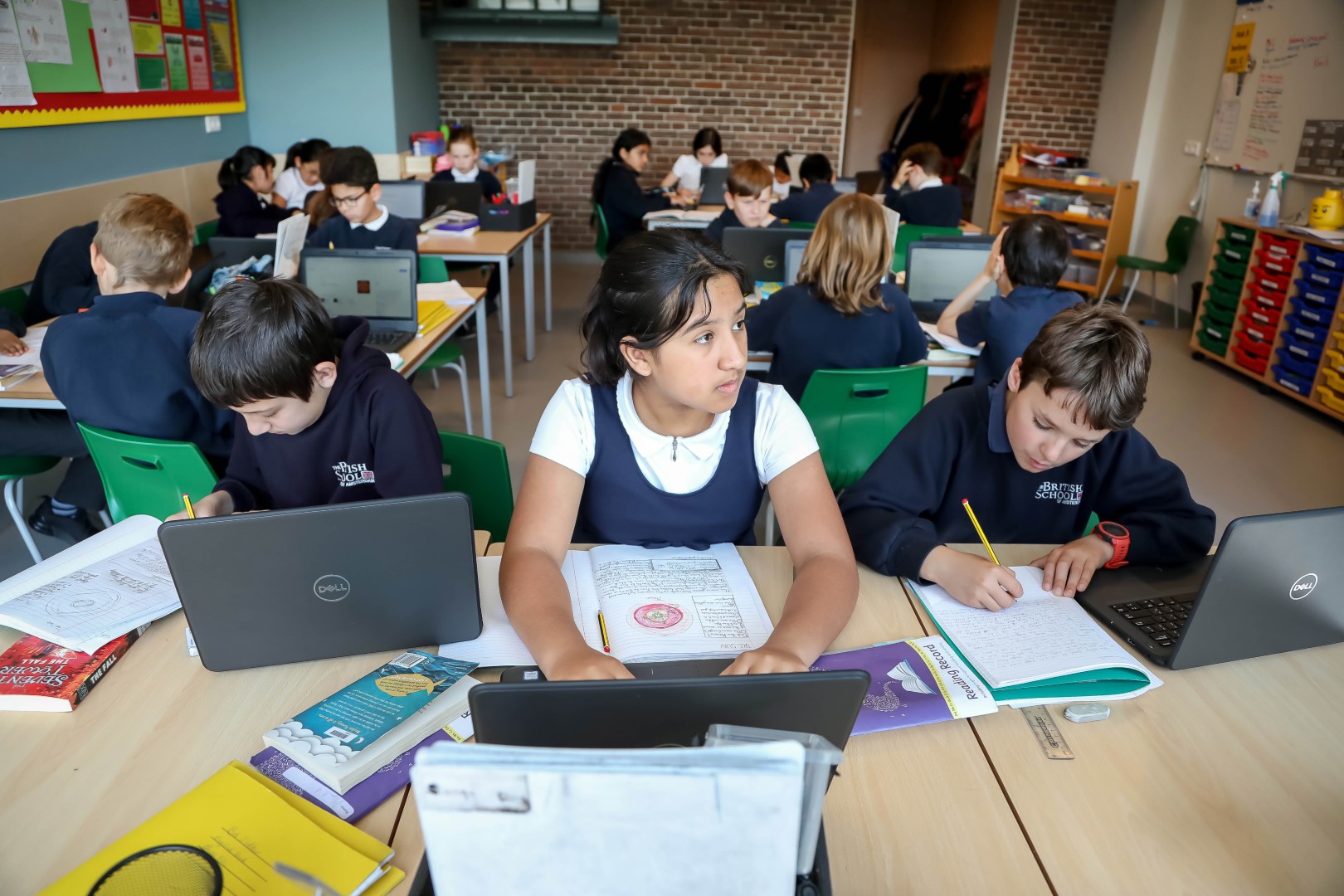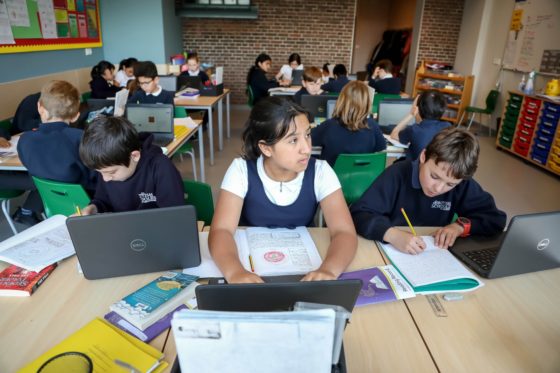 As parents of older children begin shortlisting senior schools, we look at how the British School of Amsterdam's new shared site is making the transition from primary to secondary education easier for international newcomers.
It's hard to believe that the British School of Amsterdam's stunning 14,000m² site in Oud Zuid, where over 1000 international students aged 3-18 now enjoy a first-class British education, is the same school that began life in 1977 with one expat family inviting two others to set up a makeshift classroom in their living room.
Under one roof
But the BSA's expansion over the years, while a mark of its success, eventually led to a lengthy search for a site that could accommodate under one roof what had become three schools on three campuses (Early Years, Juniors, and Seniors). In April 2021, all the British School staff and students were at last reunited in an award-winning rebuild of a 19th century detention centre whose four wings gave the three schools and the administration team the space to establish their own identity while remaining closely connected.
Parent Ugo Pruneri, who constructed the LEGO model of the building you can see on display in the Junior School, was impressed by the 'protected environment' and 'intimate atmosphere' the school has created while also providing giant shared spaces such as the sports hall, the theatre and the striking domed atrium. 'The building is a brilliant tool for our children,' he says. 'It's huge, but you are not lost.'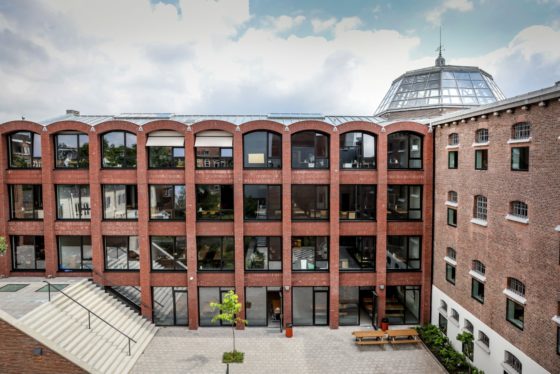 Seamless transition
When his son, who joined the school in 2016, started in Year 7 in September, another huge advantage of the shared site became apparent: the seamless transition from the Junior to the Senior School. 'We feel at home,' he told DutchNews.nl, describing the 'continuity in the relationship with the school' and the 'family approach' as additional factors which made staying at the BSA for this next stage an easy decision.
Having taught his son English from scratch when he arrived aged six speaking only Italian, the school now took the same care to prepare him for the Senior School and to help him look forward to it. 'They let him understand that his world would be bigger and more interesting,' Mr Pruneri explains. 'He was very excited, completely at ease, and eager to start the new topics.'
The school's small class sizes and strong academic record (59% A-A* grades at GCSE in 2021, and 51% at A-Level) also make a strong case for enrolling in the Senior School. The Senior School benefits from spacious, state-of-the-art facilities, but at around 400 pupils, it's half the size of most Dutch schools. 'The children know that the staff know them one by one, even the Principal,' says Mr Pruneri. 'We were sure that our son was being cared for in a personal way.'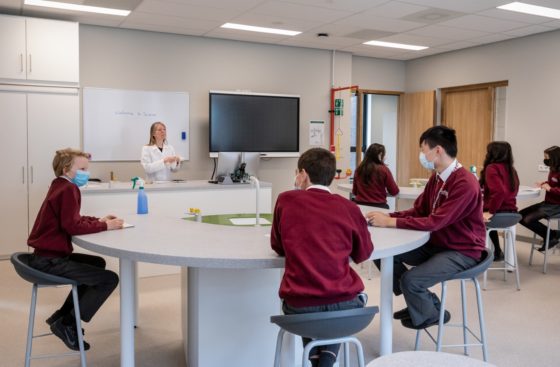 Familiar
For newcomers looking to enrol their children in the Early Years or Juniors, knowing that the children can stay on in a familiar environment is a huge bonus.
'We're lucky because we're all under one roof and there is that connection already between the Junior school and the Senior School,' says Gareth Evans, Deputy Head (Pastoral) of the Senior School. 'Pupils will recognise teachers and they may even have been taught by them … They're familiar with what the place looks and feels like already, and they're also transitioning, generally, with the young people that they are in a year group with now.'
Parents too, he says, 'have all made connections within the community'. Many have built a social life around the school and act as 'fountains of knowledge' for newcomers.
Preparing for the Senior School
Introducing parents and pupils to the Senior School begins in Year 6. 'It's a very thorough process,' explains Mr Evans. 'Pupils that are new to Year 7 go back into Year 6 and talk about what a classroom looks like, what subjects they might have, and then the pupils are really hearing it from a pupil's perspective.'
There are taster lessons and tours, and there are meetings for current and prospective parents, who, he says, are 'drip-fed' information throughout the year to avoid overwhelming them. 'Generally, there's something that happens every single month,' says Mr Evans. 'And we don't stop there. We have a post-transition where we continue to ease the parents and pupils into Year 7, and where we have opportunities to meet the form tutor.'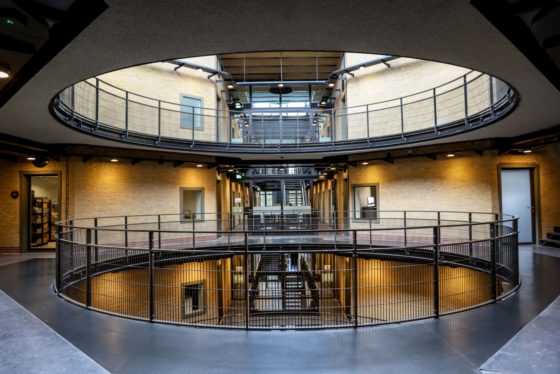 Reassuring
'Parents really want to feel part of that process because it's a big change for their son or daughter,' says Mr Evans. 'It's really important that they feel comfortable.' The Year 7 form tutors, who are selected as part of a 'very thorough process', he says, act as a single point of contact for parents and pupils with questions or concerns, while the English as an Additional Language (EAL) support team and a school counsellor are also on hand.
Information evenings for parents on subjects such as phone usage and internet safety, and workshops for children on peer pressure and bullying, are indicative of the school's proactive approach to pupil wellbeing. 'We invest in the young person pastorally, making sure they are comfortable, happy and healthy,' says Mr Evans, adding that cheerful children are more likely to do well at school.
While applicants to Dutch secondary schools must enter a lottery system, pupils enrolling in the BSA know that their educational future is in safe − and familiar − hands. During a period of such doubt and change in the outside world, this is hugely reassuring, points out Mr Evans. 'Taking away the uncertainty is key.'
You can find out more about applying to the British School of Amsterdam here.
Thank you for donating to DutchNews.nl.
We could not provide the Dutch News service, and keep it free of charge, without the generous support of our readers. Your donations allow us to report on issues you tell us matter, and provide you with a summary of the most important Dutch news each day.
Make a donation