In The Hague, De Mos tops polls in a divided city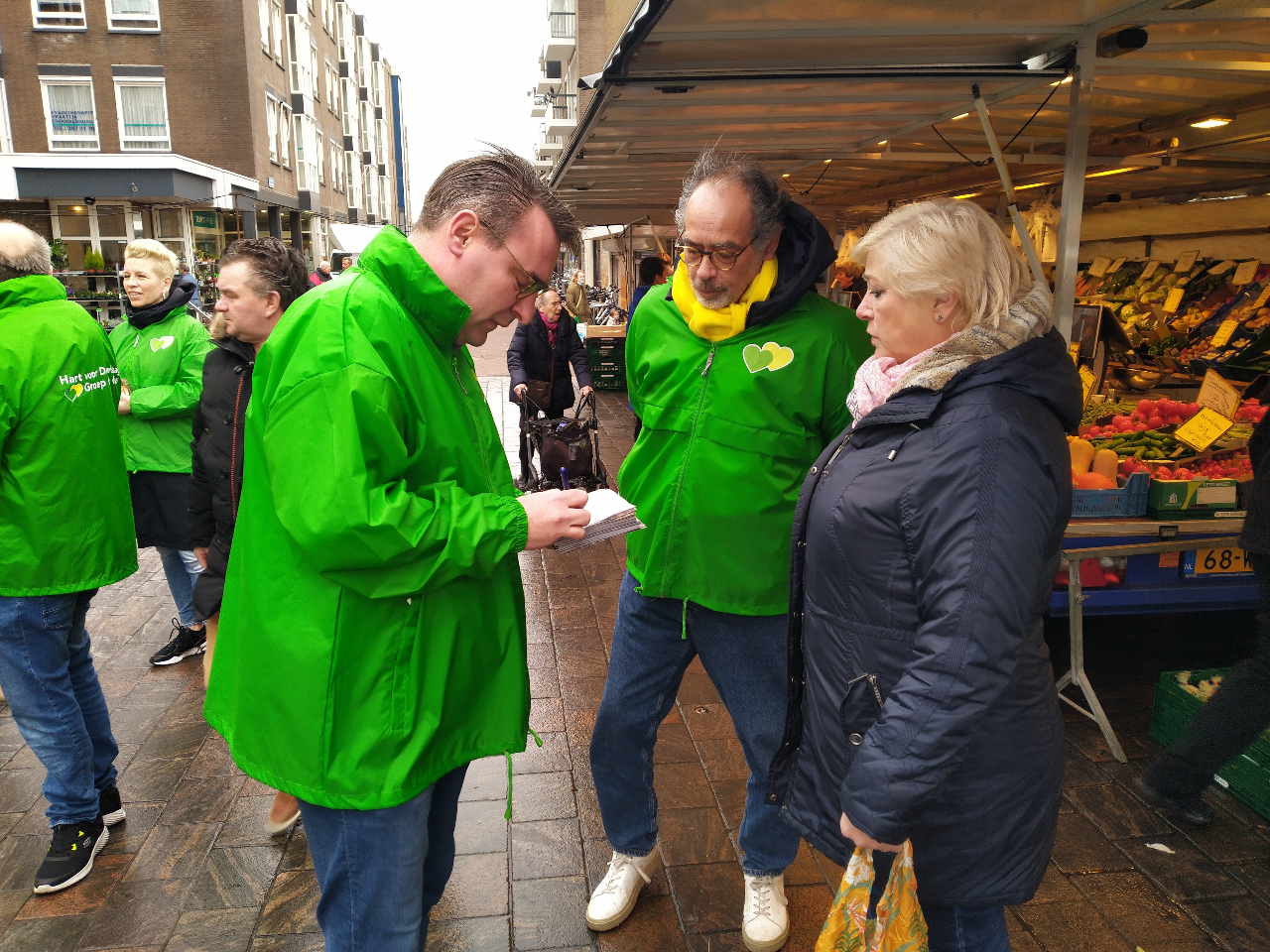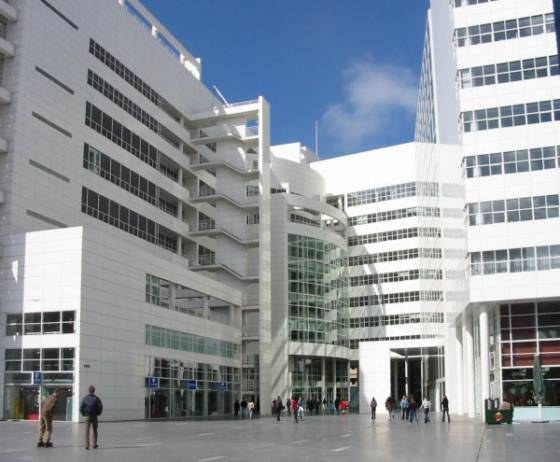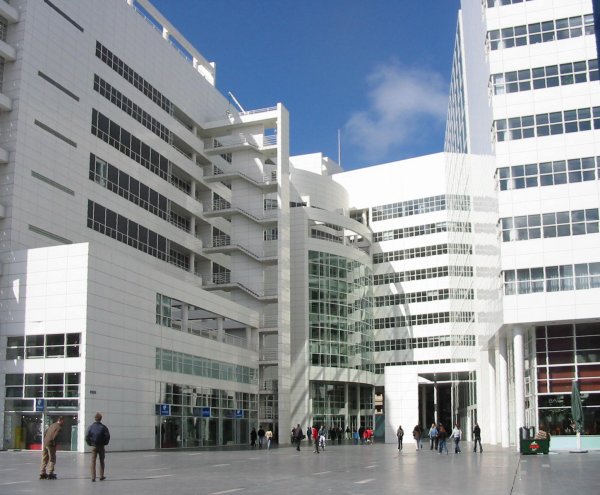 DutchNews.nl is publishing 10 articles focusing on the 10 cities where most international residents live in the run up to the local elections in March. Part 2: The Hague.

Its nickname is the city of international peace and justice, but local politics in The Hague have been anything but peaceful in the last four years.
The previous mayor, Pauline Krikke, resigned in 2019 in the wake of a damning report into the New Year beach bonfires – known as vreugdevuren. Strong onshore winds created 'fire tornados' that sent cinders across the city, causing around €1 mn of damage to public spaces, houses, cars and bicycles.
The safety board said the city council had ignored its own rules and allowed the bonfires to be built 13 metres higher than the permitted maximum. Officials were wary of enforcing the rules because they feared that disrupting the annual tradition would trigger 'social unrest'.
Around the same time the coalition running the council collapsed when police raided the offices of the largest party, Hart voor Den Haag, also known as Groep de Mos. The party's two aldermen, Richard de Mos and Rachid Guernaoui, were accused of taking payments for late-night licences for bars and restaurants. They are still being investigated on suspicion of corruption in public office and membership of a criminal organisation.
The other three parties in the coalition – the right-wing liberal party VVD, D66 and GroenLinks – withdrew their support for Groep de Mos and formed a new administration with the Christian Democrats (CDA) and Labour (PvdA).
The De Mos saga has cast a shadow over the city's administration. Mayor Jan van Zanen has pressed the public prosecution office to resolve the affair as quickly as possible. 'This is bad for everyone, for the voters and for all 495 people who have put themselves up as candidates in The Hague,' he said earlier this month.
But the long-running scandal has done little to damage De Mos's prospects. The latest Omroep West opinion poll puts his party on course to remain the largest group on the council with nine of the 45 seats, though De Mos believes he can take as many as 15.
'There is a choice to make and we need those seats, otherwise the established order will stick together,' he says.
Ombudspolitiek
De Mos is running a high-visibility campaign, heading out into the streets in a 1970s 'battle bus' accompanied by a stretch limo, both painted in the city's colours of green and yellow. He says his support is based on what he calls 'ombudspolitiek' – a policy programme built on people's concerns, however seemingly small.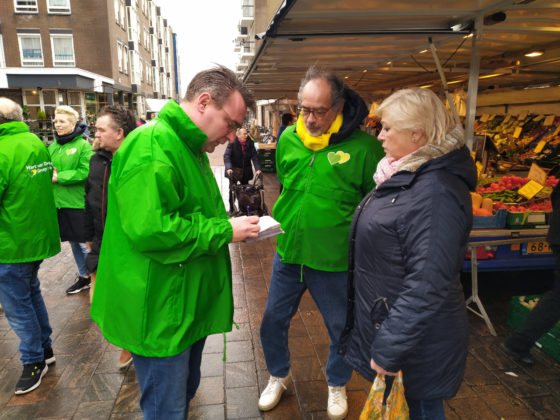 When talking to voters he frequently pulls out a scrap of paper and a pen to jot down their complaints, whether it's a lack of street parking or rats in the bin alley.
'You see the old, traditional parties label a problem left or right and have these big discussions about the right way to solve it,' he says. 'We're more pragmatic: just fix the problem.'
De Mos wants to expand ombudspolitiek with referendums on big local issues and an elected mayor. His election programme also proposes protecting cultural monuments – including the beach fires and the blackface character Zwarte Piet – heavy fines for dog fouling, a crackdown on benefit fraud and cuts to local taxes and energy bills.
'Hagenaars First'
Under the slogan Hagenaars Eerst (The Hague First), he says the council should no longer be expected to house statushouders – refugees who have been granted asylum. 'Our poorest neighbourhoods have become the gutter for the accommodation wishes of the elite,' he wrote recently.
Other parties dismiss De Mos's manifesto as a laundry list of promises that can't be realised. 'I find they often make statements that are a bit populist and don't match the facts, but they go down well with the media and voters,' says D66's lead candidate Robert van Asten.
D66 is the only coalition party to have categorically ruled out working with De Mos in a new administration. 'As long as the suspicion is there and the courts have not ruled, we will not work with them,' says Van Asten. 'That was the reason we withdrew our confidence in the party two years ago and that confidence has not been restored.'
Integrity issues
The VVD, which is projected to become the second largest group with seven seats, says the city needs a 'stable, strong and honest' government.
'You should always see if you can work with large parties that are close to you,' says VVD candidate Rutger de Ridder. 'Some parties are more obvious choices than others, but what's important for us is that Groep de Mos deals with the problems in its own house, namely the integrity issues around Richard de Mos.'
De Mos has tapped into a mood of discontent with politics in a city with some of the poorest neighbourhoods in the Netherlands. In the south-western suburb of Moerwijk the average disposable income is €16,900 a year, 27% below the city average. Rats, petty crime and social tensions are rife – only 36% of residents told the city council in a recent survey that they felt at home in the area and 47% said they felt unsafe.
Rotterdam rule
He is a supporter of the Rotterdamwet, a rule that the neighbouring city brought in in 2002 allowing the council to set an income threshold for new tenants in the poorest neighbourhoods.
The law has been criticised for marginalising people who cannot afford to live anywhere else, and two studies in 2015 and 2017 concluded it had had a negligible effect on living standards. In one area, Bloemhof, the proportion of people living below the poverty line actually increased from one in four to one in three.
But De Mos says it will ensure neighbourhoods become more mixed. 'We want police officers and teachers living in these areas so that children have role models in the classroom. So they can see: I can be a fireman or a police officer or a nurse too, instead of classes where all the parents are claiming welfare.'
Van Asten says the only effect of the Rotterdamwet has been to deny homes to people because they make no contribution to the economy. 'D66 views people differently,' he says. 'If a neighbourhood is weak it's often because there is a lot of cheap housing, so you need to give people perspective and invest in education and better jobs.'
Overcrowding
Other parties agree that The Hague has a problem with overcrowded neighbourhoods, but put the blame on landlords who divide up properties and rent out the rooms to migrant workers in order to boost their profit margin.
'Overpopulation has put a huge strain on quality of life in a lot of neighbourhoods,' says De Ridder. 'They're almost going under because more people have come to live there when there are no services for them.'
Two years ago the city council imposed a ban on subdividing homes to stop overcrowding becoming worse. But some parties, such as D66 and Labour (PvdA), say the device is too blunt an instrument.
Dividing properties into studio flats can help relieve the housing shortage for other residents, particularly for the city's growing student population, they argue.
Student population
Redmer Marck, a 20-year-old student of governance and economics who is standing for the PvdA, says: 'In neighbourhoods where the population density is smaller you have more space to subdivide houses and create more rental homes for people who really need them.'
Van Asten agrees: 'Students can bring a lot of good things to a neighbourhood and make it livelier if it's within limits. You don't want a student house where 20 bicycles are suddenly parked outside the door.'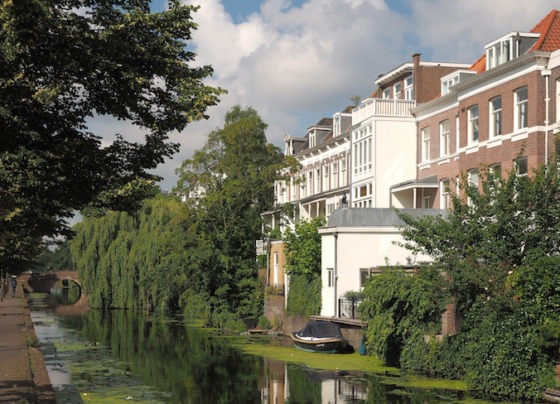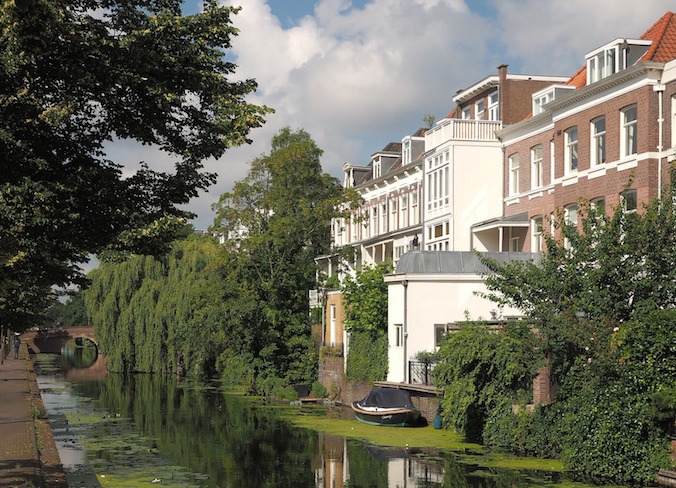 'But we think the neighbourhoods themselves should have more say. A street can see if a house with three or four students is going to cause problems. We have this instinct to let the city hall decide everything, whether it's parking policy or subdivision.'
Key workers
But De Ridder says subdividing houses damages the quality of life in all neighbourhoods and will not meet the demand for affordable homes for key workers. The VVD's solution is to bring in allowances or rent rebates for essential workers to compensate for the higher cost of living in The Hague.
'Police officers and nurses – people who do important work in the city – are all leaving the city because there aren't enough family-sized homes,' he says. 'Thinning out the existing stock by splitting up properties isn't going to help them.'
All parties agree that building more houses is the only solution in the long term. There are plans for major developments around the city's three main railway stations – Den Haag Centraal, Holland Spoor and Laan van NOI – as well as a 100-hectare development on the Binckhorst industrial site in Laak.
Transport
Transport is another contentious issue in The Hague, which a recent study found has the second worst congestion in the Netherlands after Haarlem. Parties such as GroenLinks and D66 want to reduce dependency on cars, cut parking spaces and create more green space, while Groep de Mos and the VVD say roads should be improved to increase traffic flow.
'People should be able to choose for themselves how they travel in this city, whether it's by car, bicycle or trams and buses,' says De Ridder. 'I'm a big user of shared electric scooters. We should be enticing people to use public transport, but not forcing them out of their cars.'
Access for newcomers
The strain on housing also makes newcomers to the city vulnerable to rogue landlords and other unscrupulous operators. The PvdA wants to set up community teams to help people deal with the administrative side of settling in The Hague and make them aware of their rights.
'We also want to expand the rental desks, which are physical locations where expats or newcomers can go to learn about their rights as a tenant in their own language,' says Marck. 'That's one way of preventing a lot of exploitation.'
D66 also wants to improve access to internationals by providing information in more languages. Their campaign literature is being made available in English and Polish as well as Dutch, thanks to one of their candidates being half-Polish.
Van Asten says: 'The expats all used to work for embassies or international organisations, but now we have people from all over Europe, including a big group of international students, who work in all sectors and who we need to include in our society.'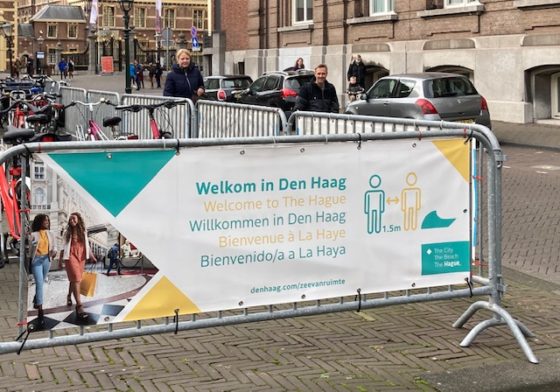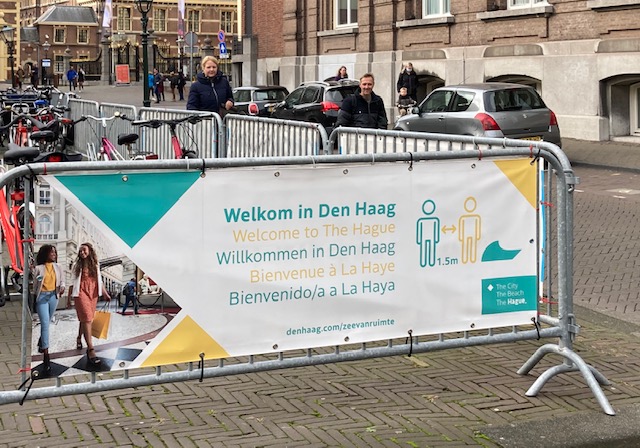 The Hague key information
Current council executive: VVD, D66, GroenLinks, CDA and PvdA
Current council make-up: Hart voor Den Haag/Groep de Mos (7), VVD (7), D66 (6), GroenLinks (5), CDA (3), PvdA (3), Haagse Stadspartij (3), Partij voor de Dieren (2), PVV (2), Islam Democraten (1), ChristenUnie/SGP (1), SP (1), NIDA (1), Partij van de Eenheid (1), Groep Hoijnck van Papendrecht (1), Groep Roopram (1)
New parties participating:
50Plus, LEF, Nationale Bond tegen Overheidszaken, DENK, Lijst 16, FvD, Wij zijn Blanco. Haags Belang, Partij Ramdhani, INL
Total number of voters: TBC
Number of international voters: TBC
Local election information in English:
Verkiezingskrant (election newspaper) that will be distributed by mail to all voters has an English section
Municipality website with election information
The Hague Online (local news website)
GroenLinks
CDA
PvdA (manifesto in six languages)
Haagse Stadspartij
ChristenUnie/SGP
PvdD
LEF
D66 pending
Election events for internationals
March 9 has been earmarked for a debate. Watch this space
Additional reporting by Jan Douwe Krist.
This article was made possible by a donation from Stichting Democratie & Media.
Thank you for donating to DutchNews.nl.
We could not provide the Dutch News service, and keep it free of charge, without the generous support of our readers. Your donations allow us to report on issues you tell us matter, and provide you with a summary of the most important Dutch news each day.
Make a donation