Groningen is a young city rebuilding for the future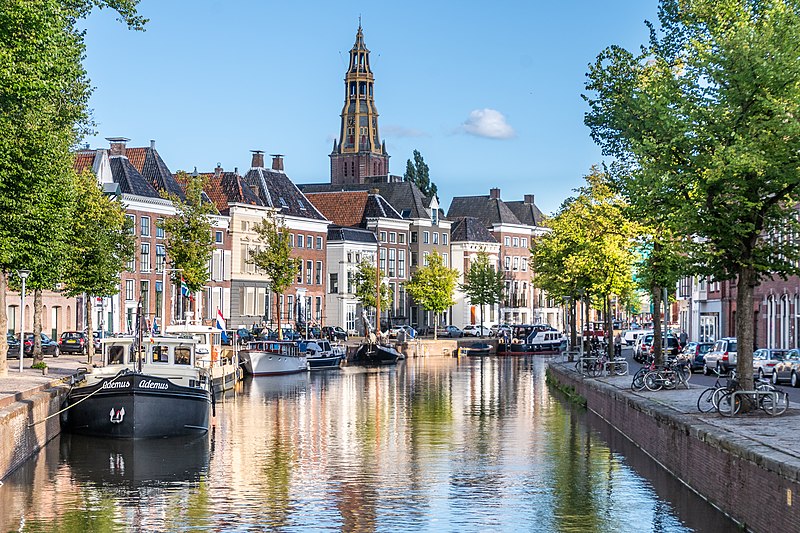 DutchNews.nl is publishing 10 articles focusing on the 10 cities where most international residents live in the run up to the local elections in March. Part 4: Groningen.
The landscape is shifting dramatically in the northern city of Groningen, and not just in political terms.
For half a century the city and the surrounding province fuelled the postwar boom with gas from the Slochteren field.
But the extraction triggered hundreds of earthquakes that prompted the government to wind down production by 2030 and compensate people whose homes were damaged or destroyed. In one quake-hit village, Overschild, 80% of the houses are being demolished and rebuilt.
It is not just the ground in Groningen that has experienced seismic changes. For decades the city was a stronghold of the Labour party (PvdA), but in 2014 D66 became the largest group on the council.
Four years later, when the city merged with Haren and Ten Boer, GroenLinks scooped 20% of the vote, taking 11 seats to head a four-party coalition with D66, PvdA and the ChristenUnie.
Energy transition
The impact of the earthquakes has made renewable energy a live issue in Groningen: sustainability came out top of the list when the council recently surveyed residents on their priorities for the election.
'I lived in Ten Boer for a while and my old house was pulled down as a result of the gas extraction,' says Mirjam Wijnja, leader of the GroenLinks group on the council. 'We've had so much first-hand experience of the consequences of using fossil fuels that it's become the reason not to do it here.'
The city is on target to become carbon neutral and stop using natural gas by 2035. The province is investing in technology to become a producer of green hydrogen fuels, helped by a €70 mn grant from the European Commission, and the council has identified two sites on the edge of the city for wind farms.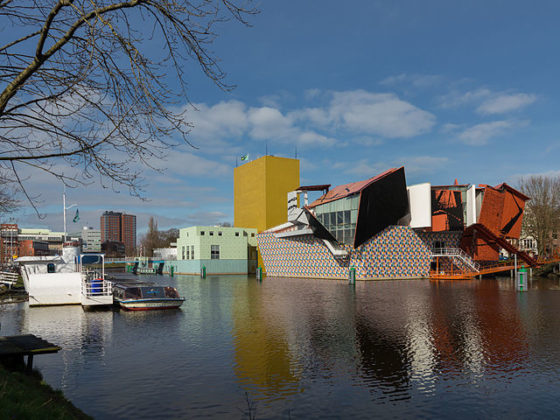 The Christian Democrats (CDA) have criticised the proposed location of the wind farms and would prefer them to be built at sea. 'We want windmills, but only where there's local support for them,' says CDA candidate Etkin Armut.
The council has also set up an energy transition fund to divert all the revenues from its renewable energy sources, such as wind and solar farms, into subsidies to help people insulate their homes or switch to green energy.
Grote Markt facelift
The city centre is being given a €14 mn facelift which will turn the Grote Markt into a car and bus-free zone and create more underground storage for bikes. It is part of a wider strategy by the council to 'reclaim public space' which will also introduce more 30 kph zones in residential areas while the number of parking spaces is reduced.
Groningen is a young city: more than 60% of its residents are under the age of 45 and people in their twenties account for more than a quarter.
In recent years the challenge of housing its growing student population, 24% of whom are international students, has become a vexed political issue. In 2020 nearly 37,000 students registered at the Rijksuniversiteit Groningen (RUG), an increase of 10% from 2019.
Guidance in English
The council has published its 'stemwijzer', or voting guide, in English for the first time and several parties have launched an English-language 'get out to vote' scheme to let international students know they are eligible.
'It's really important in these elections because political parties have very different views on the position of international students especially,' says Wijnja. 'It's a real issue in this city.'
The council plans to build another 1,000 to 2,000 units at the Zernike campus on the northern edge of the city; some opposition groups, such as the Socialist Party (SP), want to go further and build 5,000 to relieve the strain on housing in the city centre.
Student housing
GroenLinks is against large-scale campuses, arguing students should have the choice of living in town. 'Groningen is a city where everybody lives together and we need to find a balance,' says Wijnja.
Other parties want the RUG and the technical college, the Hanzehogeschool, to limit the number of students they take in.
'We think the RUG and the Hanze need to take responsibility,' says CDA candidate Armut. 'It's just not fair to keep encouraging more students to come here. It needs to calm down.
'We can't have a situation where international students and other students can't start their college year because they don't have a bed to sleep in.'
Temporary shelter
All the parties agree that the shortage of student accommodation is a chronic problem. Last September some 600 international students contacted volunteer organisation Shelter Our Students for help finding temporary lodgings.
The students' party Student en Stad, which has held seats on the council since 1994, says both regular and temporary accommodation need to be better organised. 'It sounds extreme, but there were a lot of international students who had nowhere to live last September,' says party leader Steven Bosch.
'The university has a role to play and is responsible for the constant growth, but the council needs to take responsibility too.'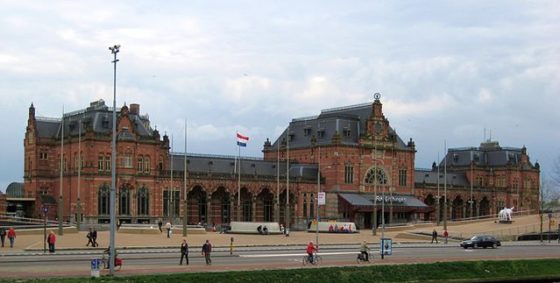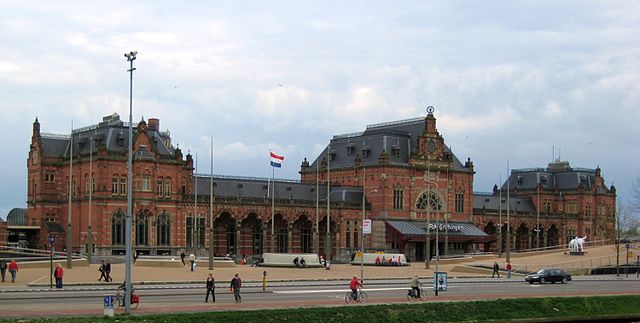 Rent support
The lack of housing also leaves students vulnerable to exploitation. 'There is hardly a landlord to be found who charges a fair price,' says Bosch. 'We hear stories of blackmail, intimidation, turning up unannounced and forcing tenants out of their homes because owners want to sell or renovate them.'
Wijnja says the council has taken steps to help international students by publishing more information in English and directing them to facilities such as the rent support service, but acknowledges more needs to be done. 'In the last few months I've mentioned it to many people who didn't know about it,' she says.
Student en Stad also says the council should be more pro-active in helping students find work in the city after they graduate. Currently only 40% stay in the three northern provinces Groningen, Friesland and Drenthe, says Bosch.
'We realise it can't be 100%, but 60% leave because there isn't enough work for them. We need to create more space for businesses and there needs to be a strong lobby directed at big companies to open offices here.'
The housing shortage is not limited to students: first-time buyers, social housing tenants and the elderly are all struggling to find affordable places to live. The CDA wants the council to guarantee student debts for people taking out mortgages and offer interest-free loans to those buying their first home.
'We think it would be good to have apartment blocks for elderly people who still live in family homes but want to be in a communal space where they are less lonely and can be cared for more efficiently,' says Armut.
Tackling poverty
Tackling poverty has been a priority for the centre-left coalition, which introduced a 'progressive debt' plan to help people to deal with the cost and bureaucracy of managing debt. People under financial stress will also be able to claim exemption from municipal taxes sooner.
Wijnja says the coronavirus crisis revealed a group of vulnerable people who had previously been off the council's radar.
'We know about people on welfare, we send them letters and e-mails, but the working poor or elderly people living off a very low pension often don't know what their rights are,' she says. 'So we've invested a lot in making sure we contact those people before they get into deeper problems.'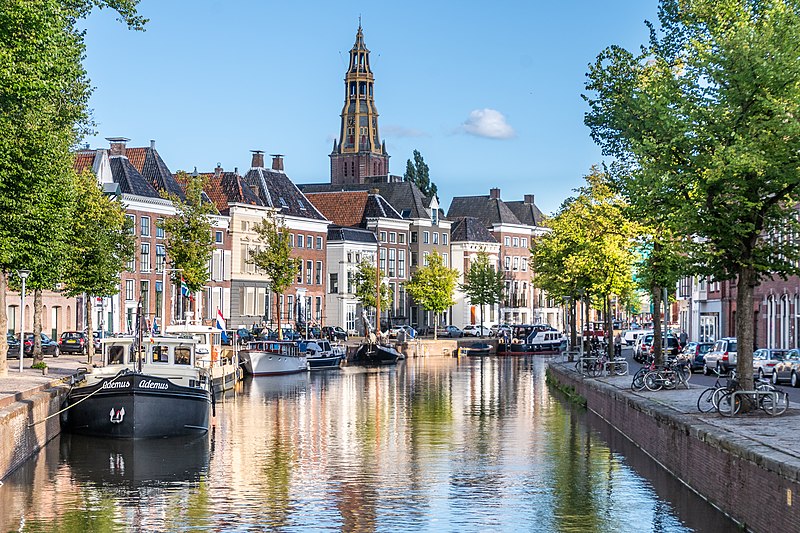 Key information
Current council executive: GroenLinks, PvdA, D66, ChristenUnie
Current council make-up: GroenLinks (11), PvdA (6), D66 (5), SP (5), VVD (4), ChristenUnie (3), PvdD (3), CDA (2), 100% Groningen (2), Stadspartij (2), Student en Stad (1), PVV (1)
New parties participating: Stadspartij 100% voor Groningen (fusion), Partij van de Zuinigheid, Partij voor het Noorden, FvD, Belang van Nederland, Blancolijst (T. Dokter)
Total number of voters: 194,000
Number of international voters: 15,000 (7.8%)
Local election information in English
PvdD (national website)
Blancolijst (T. Dokter)
Additional reporting by Jan Douwe Krist.
This article was made possible by a donation from Stichting Democratie & Media.
Thank you for donating to DutchNews.nl.
We could not provide the Dutch News service, and keep it free of charge, without the generous support of our readers. Your donations allow us to report on issues you tell us matter, and provide you with a summary of the most important Dutch news each day.
Make a donation