Eindhoven targets international voters with plenty of English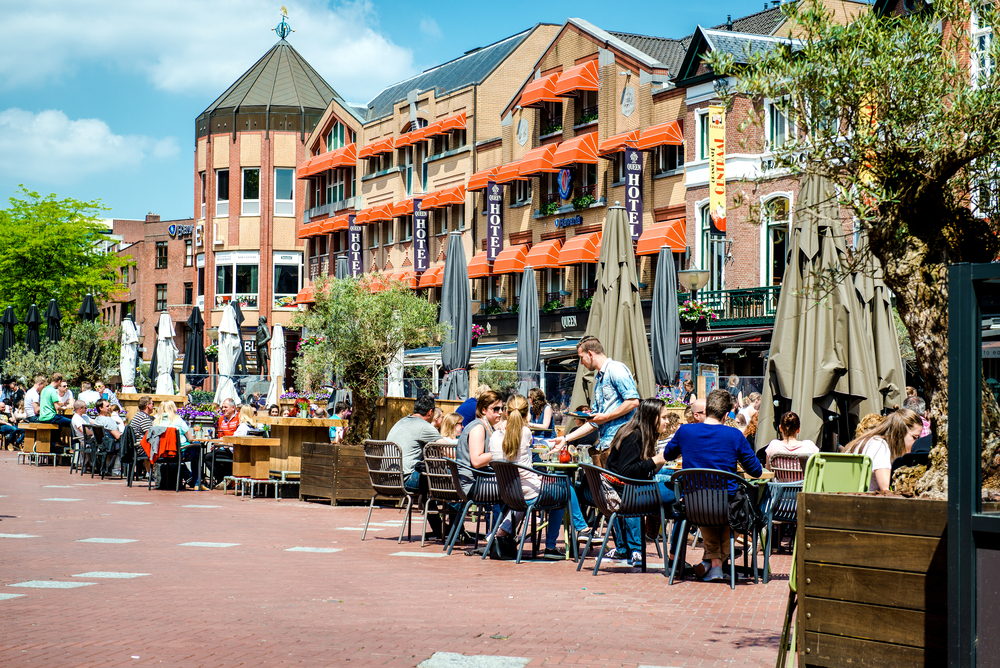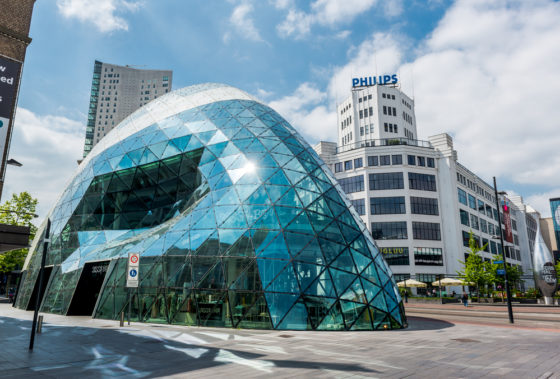 DutchNews.nl is publishing 10 articles focusing on the 10 cities where most international residents live in the run up to the local elections in March. Part 1: Eindhoven.
Eindhoven hit the headlines earlier this month with the news that officials had agreed to spend €29m buying a country estate owned by a textiles magnate and built by the Philips family.
It is an interesting move coming from a city where the council is run by a four party coalition ranging from the VVD to GroenLinks, and in which affordable housing is the number one issue.
The plan is to turn the De Wielewaal estate into a public park which can be enjoyed by all Eindhoveners. 'In the coming years, our city will grow by 60,000 to 70,000 people,' said mayor John Jorritsma of the deal. 'And that means we need more fresh air, because people want to go outside as well.'
Eindhoven is a growth city. Its focus on tech and food technology, along with the university and 'Brainport' initiative, have brought major expansion to the region and that means the international community too is growing. The city of some 235,000 boasts 160 different nationalities.
'If there is one thing that Eindhoven is not worried about, it is creating jobs,' says Beena Arunraj, editor in chief of local news website Eindhoven News. 'At the moment, there are far more vacancies than people who are out of work.'
Arunraj welcomes the city's approach to the international community which goes beyond having an expat desk and an international school. The city organised an election information evening for international workers last Saturday, for example, and its recent residents survey was in English as well as Dutch – and has been for the past three years.
Political parties too have woken up to the international vote. 'I really see a surge in interest from politicians in the international community,' Arunraij says. 'Many have approached us to try to target our readers.'
Thrown away
That may, in part, be down to politically active internationals such as Miriam Frosi, a city councillor on behalf of the CDA for the past four years, who has been campaigning to boost the provision of information in languages other than Dutch since 2010.
It started, she said, while leafleting on the city's High Tech Campus, where students told her they had thrown their voting cards away, because they did not know what they were.
'I told them, "you are throwing away your democratic rights",' she said. 'It made me really unhappy because this is something our ancestors fought for.'
The city now sends out an English language letter along with the voting cards, explaining what to do with them and Frosi is now taking her message to the international community in a multitude of languages.
Housing, creating vibrant neighbourhoods, traffic issues and developing a healthy lifestyle, she says, are top of the CDA's concerns.
Housing
Eva de Bruijn, a city councillor for GroenLinks, has also been at the forefront of efforts to include the international community in local affairs and says it is crucial to involve everyone in the election campaign.
Housing, for example, is an issue which affects all parts of society, she says, as is the climate crisis. 'This is something we have to tackle at a local level' she said.
A green and healthy living environment is also central to party policy as is tackling growing inequality.
'We are the fastest growing economy in the Netherlands and not everyone benefits,' De Bruijn says. 'It is important that people who are living in poverty can be part of that too. The partners of expats also say it has been difficult to find a job and we want to act on that as well.'
Education
Improving education opportunities, housing and the environment are the key issues for the D66 campaign in Eindhoven. D66 is not part of the current coalition, but, says local campaign chief Jessica van Eijs, 'we are not a party that says we want to stay in opposition'.
'After all, if you are in the coalition you can do the big things and decide where the money goes,' she says.
In particular, the party is putting effort into developing a broader approach to education in what it describes as a 'rich school day'. This include a greater focus on taking part in the arts and culture, as well as having a healthy lunch and after school homework classes, so that all children can benefit.
Eindhoven, says Van Eijs, can be a traditionalist place and is sometimes 'scared to be a big city and have the things that go with that', such as later bar and club opening times. 'If we are going to be a bustling international city,' she said, 'we should not say to bars that at 2am you have to close.'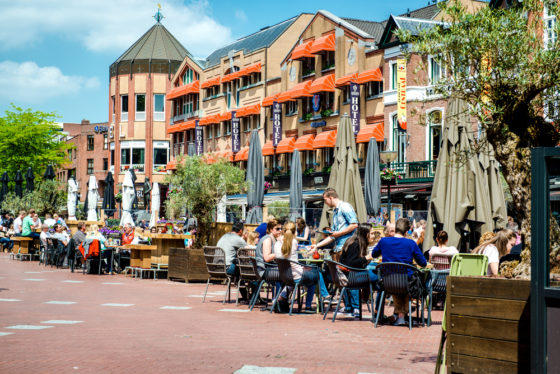 Past performance
In 2018, turnout in the local election was around 45% and this year the city is making considerable effort to increase that percentage. It has, for example, commissioned a local Stemwijzer, the online voting tool – and is one of just five cities so far to have ordered one in English.
Even the mayor's own office is being turned into a polling station for the day – so that people who want a peak can cast their vote in the town hall itself.
In the coming days, the campaign will be scaled down as Eindhoven celebrates Carnaval, but after that there is everything to play for. Six parties won between five and seven seats on the city council four years ago, although at the national elections in 2021, the VVD emerged as the winner, just ahead of D66 with the PVV a long way back in third place.
Eindhoven key information:
Current coalition: VVD, GroenLinks, PvdA and CDA
Current council make-up: VVD (7), GroenLinks (7), PvdA (6), CDA (6), D66 (5), OuderenAppèl (5), SP (2), Lijst Pim Fortuyn (2), 50PLUS (1), DENK (1), Leefbaar Eindhoven (1), ChristenUnie (1), M.A. Schreurs (1; D66 councillor until 2019, now independent, will participate in the local elections with her new party Gewoon Eindhoven)
New parties participating: Piratenpartij, Volt, Forum voor Democratie, Partij voor de Dieren, DE FEESTPARTIJ, Gewoon Eindhoven
Total number of voters: 186,936
Number of international voters:  22,000 (12%)*
Local election information in English
Stemwijzer
GroenLinks (including manifesto and candidates):
D66: English website: , (will be updated on 21-2)
CDA
PiratenPartij: Flyer in English, French, Spanish, Arabic and Turkish
Volt
PvdD  (nationwide) programme
Gewoon Eindhoven
Upcoming events for internationals:
None planned after publication date
*approximate figure
Additional reporting by Jan Douwe Krist.
This article was made possible by a donation from Stichting Democratie & Media.
Thank you for donating to DutchNews.nl.
We could not provide the Dutch News service, and keep it free of charge, without the generous support of our readers. Your donations allow us to report on issues you tell us matter, and provide you with a summary of the most important Dutch news each day.
Make a donation