'The Irish could do with being 30% more Dutch, the Dutch 20% more Irish'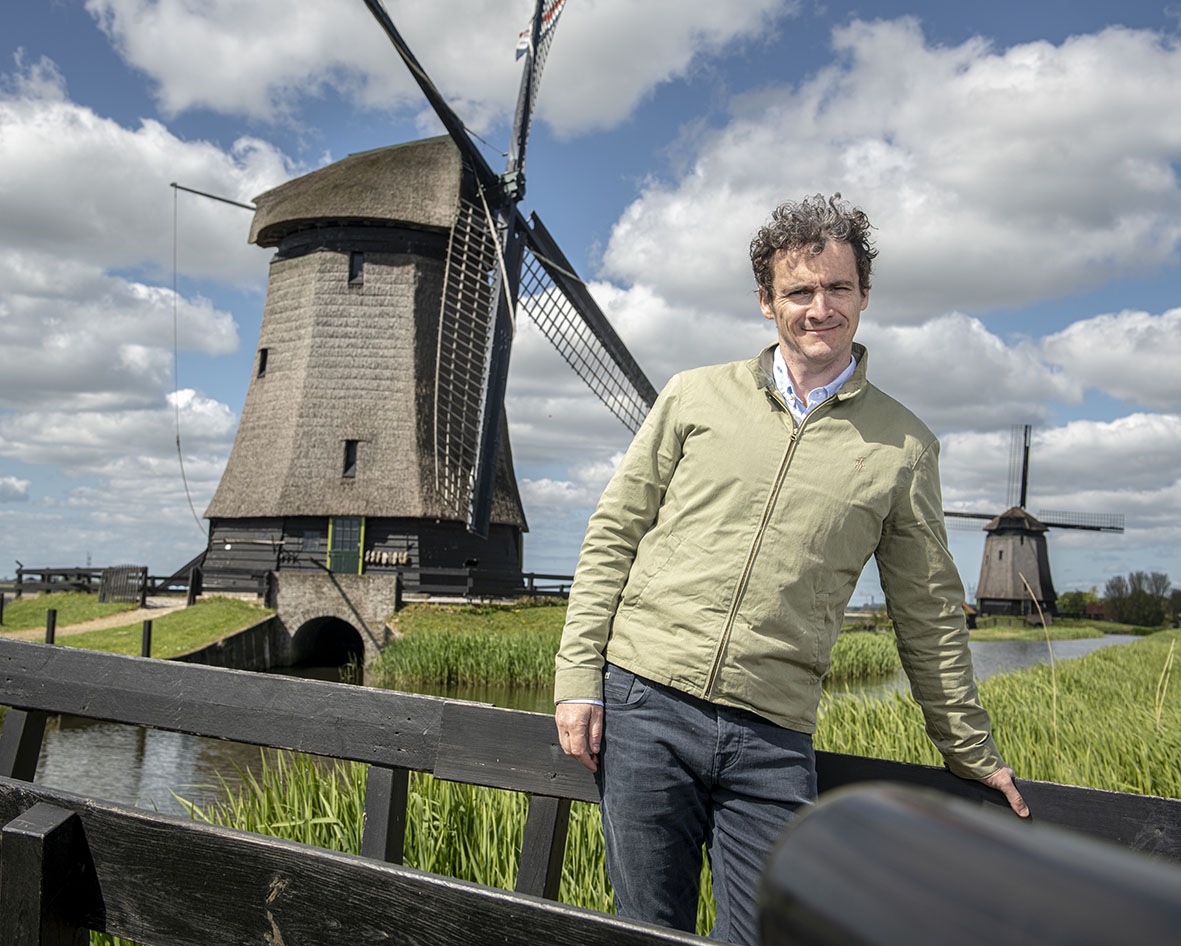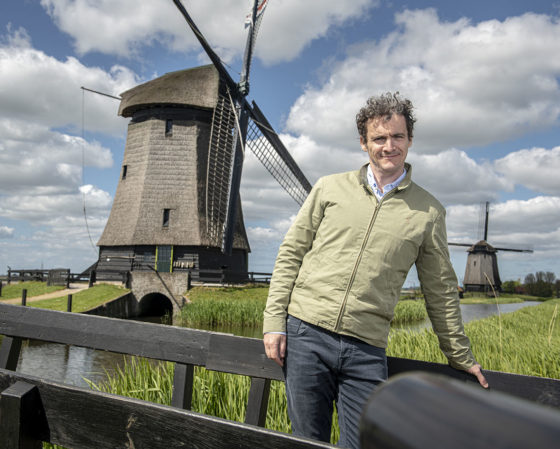 Irishman Rory Brosnan came to Amsterdam for love. After working as a freelance copywriter and running a private tour business, he founded Remote Pals, an online organisation that hosts team-building sessions online. Rory says the Beemster is the best place to see tulips and is quite happy to be considered an immigrant. 
How did you end up in the Netherlands?
In 2014 I moved here for a relationship. We've since broken up, but life here is too good to leave. In my 20s and early 30s, I lived in Los Angeles, and I very much enjoy living abroad. Amsterdam is perfect, because in addition to being such a great foreign place to live in, it's much closer to Ireland.
How do you describe yourself – an expat, lovepat, immigrant, international?
All of the above. The relationship that brought me here is now over, but I think it still qualifies me as a lovepat! I object a bit to the distinction between expats and immigrants and the higher status given to expats. I'm also Irish and we have a long history of emigration, so I'm happy to wear the title immigrant in addition to expat.
How long do you plan to stay?
Until they ask me to kindly leave. Life here just flows, it's as simple as that. I'm also very close to home, home being Ireland, but not actually home, so that's the best of both worlds. Having said that, I have embraced the whole world of remote work and my new business is a remote one. That has given me the freedom to say, 'hey, where do I actually want to be?'
I think in the future I might consider going to places for a month or three at a time just to experience new things. For example, I've long fantasized about spending an entire winter skiing, so Innsbruck might be on the horizon for me. But in terms of long term, where do I see my base? Then, yes, it's definitely in the Netherlands. Goed zo…
Do you speak Dutch and how did you learn?
Not that well, helaas. I understand a lot more than I speak. I have just enrolled in two classes. I also meet with a lovely Dutch volunteer who endures my attempts to string words together, so I'm finally making a concerted effort to boost my fluency.
What's your favourite Dutch thing?
It's an obvious one, but biking culture makes life so much better. Just hop on your bike and be where you need to be in 5 to 25 minutes. So simple and stress-free compared to commuting in cities in almost every other country. And I actually do like Dutch directness. Irishness is all about what is left unsaid, the number of times an offer is politely declined before ultimately being accepted, or the tone of voice. Can't we just say it directly?!
How Dutch have you become?
Well, one of my friends here has mentioned a few times that I've become very Dutch, but this is usually when we're in the midst of a good-natured argument. I think I have become quite Dutch in many respects. I don't get offended when people bump into me without apology in Albert Heijn anymore, and I have adopted some level of directness at times. Still though, there's a lot of Irish still left in me. I have a saying, actually – the Irish could do with being 30% more Dutch, and the Dutch 20% more Irish.
Which three Dutch people (dead or alive) would you most like to meet?
Johan Cruyff. No explanation needed I believe.
Aletta Jacobs. A suffragette who was the first woman to graduate from university in the country and went on to do amazing social activism in many fields.
Robert Jasper Grootveld. He was one of the first cultural insurgents of the early '60s. He staged weird 'Happenings' on the Spui, often while dressed in bizarre costumes. It became a kind of real-life street theatre, and it inspired the counter-cultural Provo movement of the 60s that made Amsterdam weird, radical, and fresh. He'd have amazing stories and a unique point of view.
What's your top tourist tip?
Forget the Keukenhof. Hire a car and drive to the Beemster during tulip season. Bring a nice bottle of wine and a €20 note as a bribe. Knock on a tulip farmer's door and ask if you can see his or her tulips. Anyone who accepts will probably give you a guided tour and an in-depth discussion of Dutch tulips.
Tell us something surprising you've found out about the Netherlands.
How much they love their beaches. Come on guys, it's the North Sea! It's not nice. We have some nice beaches in Ireland too, but we only get excited about them when it's a genuinely hot day, which are few and far between. The Dutch seem to get excited about going to their beaches regardless of the climate on any given day. A hardy bunch, the Dutch.
If you had just 24 hours left in the Netherlands, what would you do?i
love this question! I'm picturing myself in a Netherlandish movie, racing against the clock to sample the best of Dutch life…
Well, breakfast in an Amsterdam cafe with friends – just a coffee and a pastry. No particular cafe, Amsterdam has so many of them and it's just about being in the city. I'd then take a drive through the little back roads of Waterland, as it's so picturesque there, hit up Monnickendam, and wind up in the Beemster to say goodbye to some farmer friends of mine. I know this route very well, and it's just so incredibly Dutch.
I'd then take the train to The Hague. I love train journeys, and in some small way I feel more part of Dutch life when I'm on a Dutch train. In The Hague I love the fact that the Mauritshuis sits cheek by jowl by the houses of parliament. So, I'd take a final look in the museum and walk through the courtyard of the Binnenhof.
After that, back to Amsterdam to simply enjoy the city. It would have to entail a picnic and drinks with friends on the banks of the Amstel – a little bit out near Martin Luther King Park, and a dip into the Amstel. And then, tot de volgende keer.
You can learn more about Remote Pals via this link. Rory also performs improv at Amsterdam's Mezrab and with Tag Out Theatre.

Rory was speaking with Brandon Hartley.
Thank you for donating to DutchNews.nl.
We could not provide the Dutch News service, and keep it free of charge, without the generous support of our readers. Your donations allow us to report on issues you tell us matter, and provide you with a summary of the most important Dutch news each day.
Make a donation