'I still can't get used to how loudly Dutch people talk'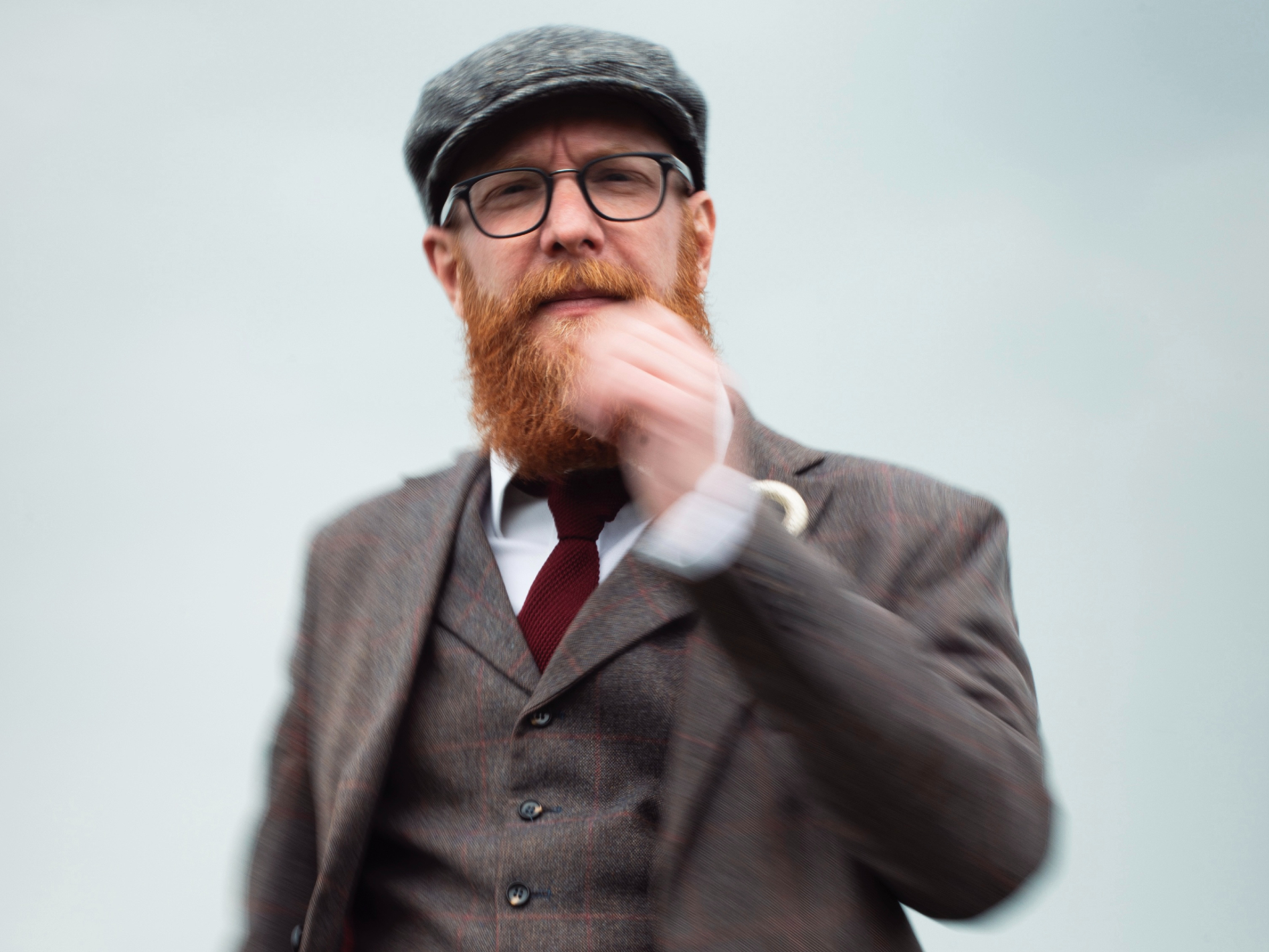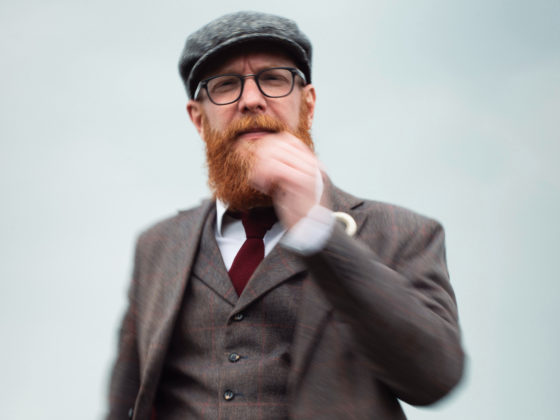 Kristóf Hajós (45) is a singer-songwriter and lead singer of The Unbending Trees. He left his native Hungary for Amsterdam three years ago after Viktor Orban's Fidesz party tightened its grip on power in the 2018 general election. He cycles everywhere, drinks karnemelk for lunch and loves the tranquillity of the Dutch countryside.
How did you end up in the Netherlands?
I moved here in September 2018. I'd been coming here two or three times a month on business, so I developed a good sense of living here and the Dutch way of doing business. It's a culture shock at first, but it's a much easier way to do business once you've learned it. And I'd made some acquaintances – drinking partners, so to speak – so I had a fragile social network. So I started investigating whether there was a way to relocate with my then partner, and just as I was about to give up I got headhunted for a job.
Do you describe yourself as an expat, a lovepat, an immigrant, an international or something else?
I would call myself a runaway, because part of the reason I moved here was political. The situation in Hungary had been getting worse and worse, but after the parliamentary elections in 2018 I decided I to dust down my passport and look seriously. I was both running away and running towards something, because I really enjoyed the Netherlands, although I learned the hard way that living somewhere is very different from being a frequent visitor.
How long do you plan to stay?
Probably for a very long time, because I'm in a relationship with a wonderful Dutch man and we have just moved into a new apartment in Amsterdam. I'm doing my inburgering so that I can apply for citizenship in two years' time.
As a Hungarian, I really value how our relationship is accepted by people. I don't see a huge difference between Amsterdam and the countryside. My boyfriend is from Drenthe and we often go to visit his mother. To her it's the most natural thing to invite me along if she's going to visit her sister, for example. There are nuances, such as the gay social scene, which is more active in Amsterdam, but that's been irrelevant during the pandemic. I could move out of Amsterdam very easily if I needed to.
Do you speak Dutch and if so, how did you learn?
I can hold a decent conversation, but having graduated as a language teacher I wouldn't say I speak it yet. When we visit my boyfriend's mother we only speak Dutch. Her conversational English is good but her attitude is: you are part of the family so you need to learn Dutch. I'm doing a course with the Nederlandse Taalunie and I also have a conversation teacher and read the news in Dutch, and try to use it as much as possible. 
What's your favourite Dutch thing?
I'm going to risk sounding cheesy and say my boyfriend, because he's very, very Dutch. I love his calmness. I'm slightly neurotic and very dynamic emotionally, so for me it's refreshing to see that not everything is a disaster.
Last November I got knocked off my bike by a moped rider outside my house and I landed quite hard. Luckily I only had mild concussion and didn't break anything. So I called him and I said: I've just been hit and I'm a bit dizzy. And he replied: OK, do your arms hurt? Can you walk? Have you fainted or hit your head? I said no and he was like: OK, then call me if there is a problem. His attitude shocked me at first, but then it drilled into my brain that maybe it wasn't such a disaster as I thought, so immediately my panic receded. That Dutch sobriety of his is really welcome.
How Dutch do you think you've become?
I think I've become a lot more practical. I have karnemelk for lunch and occasionally krentenbollen with cheese. Other than that I think this is as Dutch as I will get. I get very annoyed by tourists in cycle lanes, but I don't know if that counts as Dutch or just common sense. I'd never ridden a bike before in traffic, but now I use it for everything. When I had to take it in to be repaired after I was hit in November I had to go without it for two days. I didn't know what to do.
Which three Dutch people, living or dead, would you most like to meet?
The first is Nescio, because I've always loved turn of the century fiction both in English literature and Hungarian literature. Near where I live in the Sarphatistraat there's a quote by him, because one of his best known stories mentions it at the beginning. I don't know what I'd ask him, but I'd probably try to speak to him about literature and listen to what he has to say about writing.
The second would be Geert Mak. One of my introductions to the city was his history of Amsterdam. I think I would immensely enjoy listening to him, because the way he tells stories is so enjoyable.
The third person is Lilianne Ploumen, the leader of the PvdA. She came to speak at a protest at the Homomonument against Hungary's anti-gay law. There were only about 500 people there, but it was such a fiery speech and she was so charismatic. I would love to have a coffee with her and I would even treat her. I would go that far – I wouldn't send her a tikkie.
What's your top tourist tip for people visiting the Netherlands?
I would recommend going to see the hunebedden in Drenthe. In Hungary we don't really have anything left from before the Baroque era, because of the Turkish invasion in the 16th century. So anything older fascinates me and the hunebedden are as old as they get. We have a goal as a couple that we want to see all 54 of them. 
What's something surprising that you've discovered about the Netherlands?
The weather is not at all as bad as people say. And also how loudly Dutch people speak. I think: 'who hurt you when you were a child?' They're not even intending to shout, they just talk in a really loud way. You expect it in Mediterranean countries, but not in a country located this far north, so that really surprised me. I remember the first time I noticed it: I was sitting on the train, having my headphone on, and I do listen to music very loud, and I could hear these student girls sitting a few seats away.
If you only had 24 hours left in the Netherlands, how would you spend them?
Probably in the pine forests in Drenthe. We don't really have that kind of peace and silence in Hungary. There is a lot of nature, but I love to experience that kind of silence that you can cut with a knife. There is an incredible amount of nature and landscaping up there. Recently we visited the two pieces of Richard Smithson land art outside Emmen, the broken circle and the spiral hill. Most people, when they think of the Dutch landscape, think of endless fields.
Kristóf Hajós's new single, Love is Cancelled, is available on Bandcamp, Spotify and other streaming platforms
Kristóf was talking to Gordon Darroch
Thank you for donating to DutchNews.nl.
We could not provide the Dutch News service, and keep it free of charge, without the generous support of our readers. Your donations allow us to report on issues you tell us matter, and provide you with a summary of the most important Dutch news each day.
Make a donation