Ten years of the 'Kick Out Zwarte Piet' campaign: what has changed?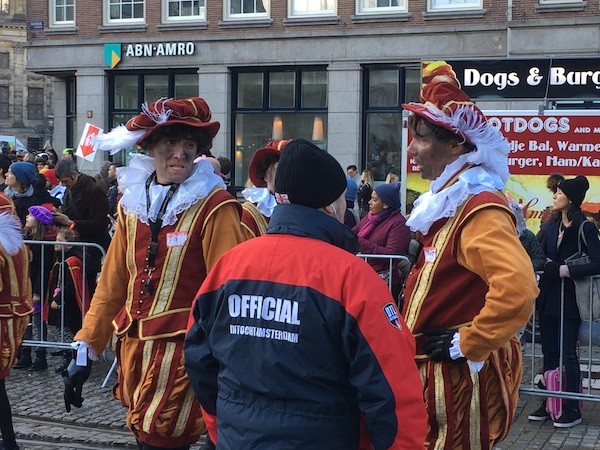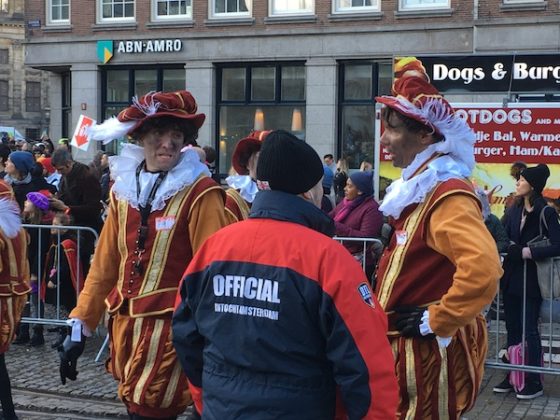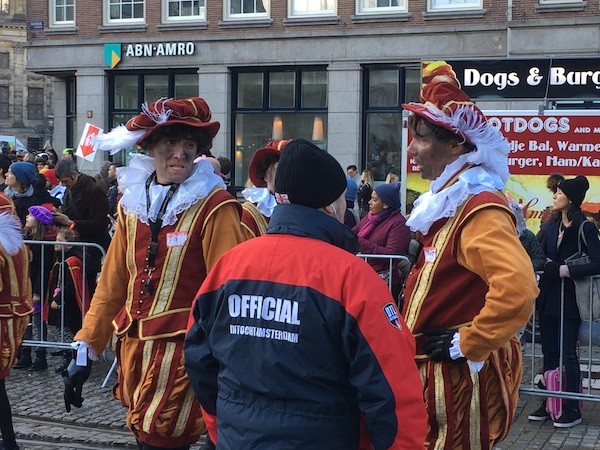 As Sinterklaas arrives in the Netherlands, kicking off the start of the festive season, the organisation Kick Out Zwarte Piet is marking 10 years of campaigning against racism.
Jerry Afriyie, one of the founders, told DutchNews.nl that although the country has come a long way in terms of awareness, there's some a way to go in combatting both obvious and hidden racism.
When the campaign began in 2011, St Nicholas arrived in the Netherlands for several weeks of a children's festival, accompanied by thousands of 'Black Petes': white clowns with curly black wigs, golden earrings, red lips and black face paint. Afriyie was part of a group to protest against a tradition many see as deeply racist.
Headache
'Ten years ago we knew Zwarte Piet was racism, even if most of the country didn't think it was,' he tells DutchNews.nl. 'Some black people thought it would just be a headache to talk about it, so didn't do it. Many white people acted as though they didn't see anything or that it had nothing at all to do with slavery because slavery had been abolished for a long time before Zwarte Piet came.
'Some people said: "Come on. There are bigger problems in the world." For us, it was more that we saw anger, ignorance and a lot of aggression, so we called our campaign an awareness campaign. The more people who were aware, the more space there would be for people to explain why this cannot happen any longer.'
By 2014, late Amsterdam mayor Eberhard van der Laan announced the phasing out of black Pete in the capital, television show the Sinterklaasjournaal only featured 'sooty' Petes from 2019, and 123 of 210 local authorities this year have completely replaced black Pete. Last year, Facebook banned content featuring 'implicit hate speech', including images of black Pete, and retailers such as Bol.com, Coolblue and Amazon said they would stop stocking content featuring the character.
Shadow
Much has been achieved in terms of awareness, says Afriyie, even though the #AntiZwartePietChallenge campaign continues. 'There is more awareness that black people don't think that Zwarte Piet is okay. Whether people agree that Zwarte Piet should go, or even that he is racist, the first step is that recognition. More people are aware that our colonial, slaving past still hangs above us like a shadow.'
'If you don't see the obvious form of racism in Zwarte Piet, I wonder if you can even see other forms of institutional racism. Then perhaps you can see why certain statues are a problem, why you need to think twice about certain street names, and why we need to think more about our colonial past.
'Otherwise, when we enter these sorts of discussions about black/white racism, people don't have a clue what you are talking about, and say: "But we are a perfect country, with lots of sweets!"'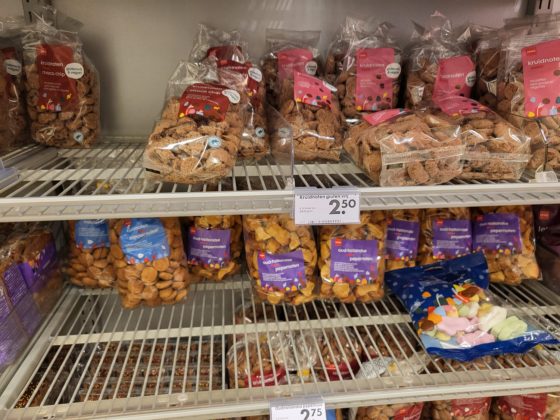 Hidden
Although there is now more national and international recognition that 'dark' sides of Dutch history need to be better taught and told, and caretaker prime minister Mark Rutte has said that racism is a problem, Afriyie believes Dutch liberalism is used as a get-out clause by some.
'Racism in the Netherlands is hidden away as much as possible, with our coffeeshops and so-called liberalism,' he says. 'If we collect money for the poor Africans, if we look how sensible we are, how we make a joke of things, how we are just doing business. Then you can behave as though you are the best kid in class.
'But what you hide away grows in the meantime. In the last 10 years there has been a kind of explosion because black people could no longer follow the submissive role that white people wanted from them.'
Future
There is no shortage of solutions for celebrating Sinterklaas, he adds, if people admit black Pete is not the right one.
'The best way to celebrate Sinterklaas is without racism!' he says. 'It isn't my role as a citizen, or the role of our group to tell people what that looks like before people simply stop being racist.
'What if my neighbour makes so much noise that I can't sleep in the evening, and I ask him to stop playing music because I need to work tomorrow and it is freaking Tuesday evening, and my neighbour says: 'What's the solution? If you can tell me the solution so that I can keep playing music and you can sleep, I'll do it.' It's like that.
'If you get why Zwarte Piet isn't an option any more, thousands of doors open with solutions.'
Hope
'We cannot celebrate tradition at someone else's expense – whether that's an Asian group, Muslims, white people or black people. It's my duty as a citizen to say something if I see something that's not right, that discriminates against people or excludes them.
He thinks that while some councils are simply making cosmetic changes and employing '50 shades of black' in their sooty-faced Petes, awareness and deeds are changing. In Amsterdam, for instance, public funding will no longer be given to organisations using black Petes at all, while 'nobody is going to look at a sooty Pete and point at me and say "That is Jerry" There's enough distance.'
He adds: 'Our demand is to create a clear distance so that we are no longer reminded of the time when it was normal to denigrate black people. We have always moved forward, even in the face of police aggression, more discrimination, threats, everything we have experienced. This gives me hope.'
Thank you for donating to DutchNews.nl.
We could not provide the Dutch News service, and keep it free of charge, without the generous support of our readers. Your donations allow us to report on issues you tell us matter, and provide you with a summary of the most important Dutch news each day.
Make a donation