'It took me 10 years to learn Dutch – but language is only a small part of communicating'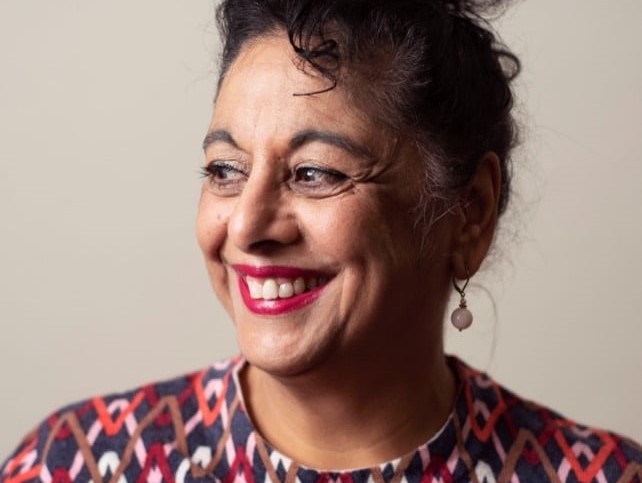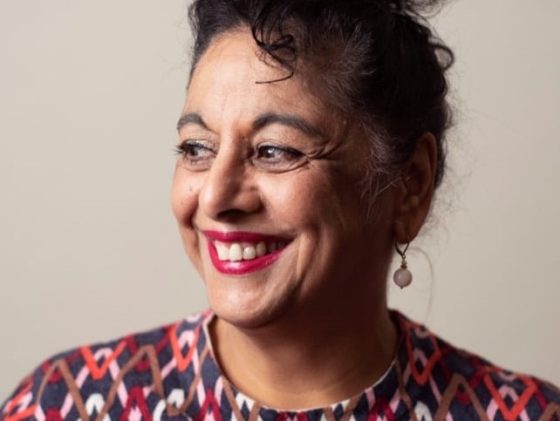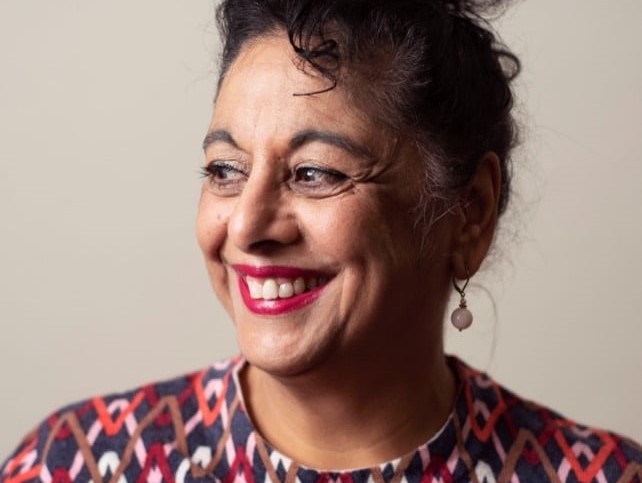 Abi Daruvalla fled to Amsterdam from the UK more than 40 years ago and worked for many years as a journalist/foreign correspondent and as a trainer with the Dutch World Service and Free Press Unlimited. She had a crush on Ruud Gullit for 30 years, loves asparagus and has no plans to leave the Netherlands, ever.

How did you end up in the Netherlands?
I was born and grew up in England but as my parents were Indian immigrants, I was often treated as a foreigner – although I certainly didn't feel like one. As an ambitious young journalist in Bristol, I was covering the 1979 general elections and found myself increasingly alarmed by the none-too-subtle right-wing politics of Conservative leader Margaret Thatcher. I found myself thinking 'If Thatcher gets in, I'm leaving'. The rest is, as they say, history.
Holland wasn't necessarily my first choice – I wanted to go somewhere far away and exotic – but it was a relatively easy option. I did make somewhat of a feeble attempt to move on and emigrated to Spain a couple of years later. But I came back after about six weeks because I was in love. Both with Amsterdam and a certain young (English)man I had met in the city just before leaving.
How do you describe yourself – an expat, lovepat, immigrant, international?
Two answers to that one – first and foremost I describe myself as an Amsterdammer as I have lived in the city for over 40 years. I was bought up in Portsmouth (UK) but grew up in Amsterdam. And although I have travelled all over the world to lots of weird and wonderful places, home is where the heart is, and mine is firmly here. Secondly, you could say I was a sort of political refugee.
How long do you plan to stay?
Oh that's easy – for ever and ever.
Do you speak Dutch?
I do. But it took me a very long time to do so with any level of fluency, probably about 10 years. These days I am confident about speaking and writing in Dutch (nowadays I even dream in Dutch) – although for some reason I do still prefer to give training in English. In fact, as a media/communication trainer I really believe that language is only a small part of connecting with people – there's so much more involved, like culture, body language and, most importantly, learning to KISS (Keep It Short & Simple) – you have to be clear about what it is you want to say before you can communicate effectively!
What's your favourite Dutch food?
I'm not sure it's really Dutch, but I appreciate food that's seasonal and love the fact that in May the classic spring dish of asparagus with poached salmon appears on almost every menu in the Netherlands.
How Dutch have you become?
Very.
Which three Dutch people (dead or alive) would you most like to meet?
So number one is Ruud Gullit because I have had a crush on him for at least 30 years. Oh yeah and because he is a brilliant footballer and champion for equal rights (he was a big buddy of Nelson Mandela).
Second is jazz saxophonist/singer Rosa King who died in 2000 just hours after her last performance. Although she was born in the US, Rosa King lived in Amsterdam for many, many years and was a legend on the international jazz scene in the 80s and 90s. She was the first woman to play saxophone professionally in the post-war Dutch jazz world.
I'd love to spend a night dancing to her music because not only was she a great performer musician but because she had a great personality and championed younger female musicians such as another of my all-time favourites, saxophonist Candy Dulfer. After she died a foundation in her name was set up to support young female musicians.
Thirdly I would love to spend an evening talking to Rotterdam mayor Ahmed Aboutaleb about politics and his other passion – poetry. His appointment in 2008 was quite controversial – not only because he was born in Morocco (moving to the Netherlands when he was 15) and was the first Muslim mayor of a major European city – but because he came from Amsterdam.
I don't agree with all his opinions but feel he is genuine and admire his integrity. I think you could have a very open and frank discussion with him and although always looks very serious, I think he has a hidden sense of humour.
What's your top tourist tip?
Amsterdam – exactly because it doesn't have the equivalent of an Eiffel Tower, a Taj Mahal or a Statute of Liberty. It doesn't even have a decent skyscraper. My advice is to get on a bike and discover the less well-known parts of Amsterdam. I love the fact that you can always discover strange alley-ways, catch glimpses of hidden gardens and spot eccentric architectural details – like the weird two-and-a-half meter goblins sitting on top of a house on the Ceintuurbaan.
But my top tip is the bohemian neighbourhood of Prinseneiland, just 5 minutes' walk from Amsterdam Central Station. It symbolises Amsterdam for me – a green and gentle neighbourhood in a city that can sometimes feel too busy and a bit brutal.
Tell us something surprising you've found out about the Netherlands
Well when I first came here in 1979 I was very surprised that military conscription was still mandatory. But I was even more surprised last week when I wanted to find out when it was scrapped – and discovered that in fact it isn't!
Although the obligation to report for national service was suspended in 1997, the so-called dienstplichtbrief  (the letter which informs you that you have been registered for national service) is still sent out to young people in the year that they turn 17. Even more surprising (or perhaps not) is that until 2020 this was only sent to young men, but since last year, 100,000 young women also received it.
The letter explains that conscription has not been scrapped but suspended and that you do not need to undergo a medical or report for duty unless the Dutch government decides to reinstate national service. But I don't have to worry because even though I officially became a Dutch citizen a couple of years ago (with Brexit looming on the horizon), the cut-off age for conscripts is 45.
If you had just 24 hours left in the Netherlands, what would you do?
Cry. But then I'd wipe my eyes, get on my bike and visit all the places and people in Amsterdam that make up the story of my life. With a stop off for lunch at De Kas which I wrote about for Time Magazine when it opened in 2001, a drink at Café Huyskamer (where I met the love of my life 40 years ago) and then back home to have dinner with friends and family in the garden. That would be my perfect day. 
Find out more about Abi Daruvalla's work as a trainer and editor here
Abi Daruvalla was talking to Robin Pascoe
Thank you for donating to DutchNews.nl.
We could not provide the Dutch News service, and keep it free of charge, without the generous support of our readers. Your donations allow us to report on issues you tell us matter, and provide you with a summary of the most important Dutch news each day.
Make a donation