Give me year-round kruidnoten or the terrorists win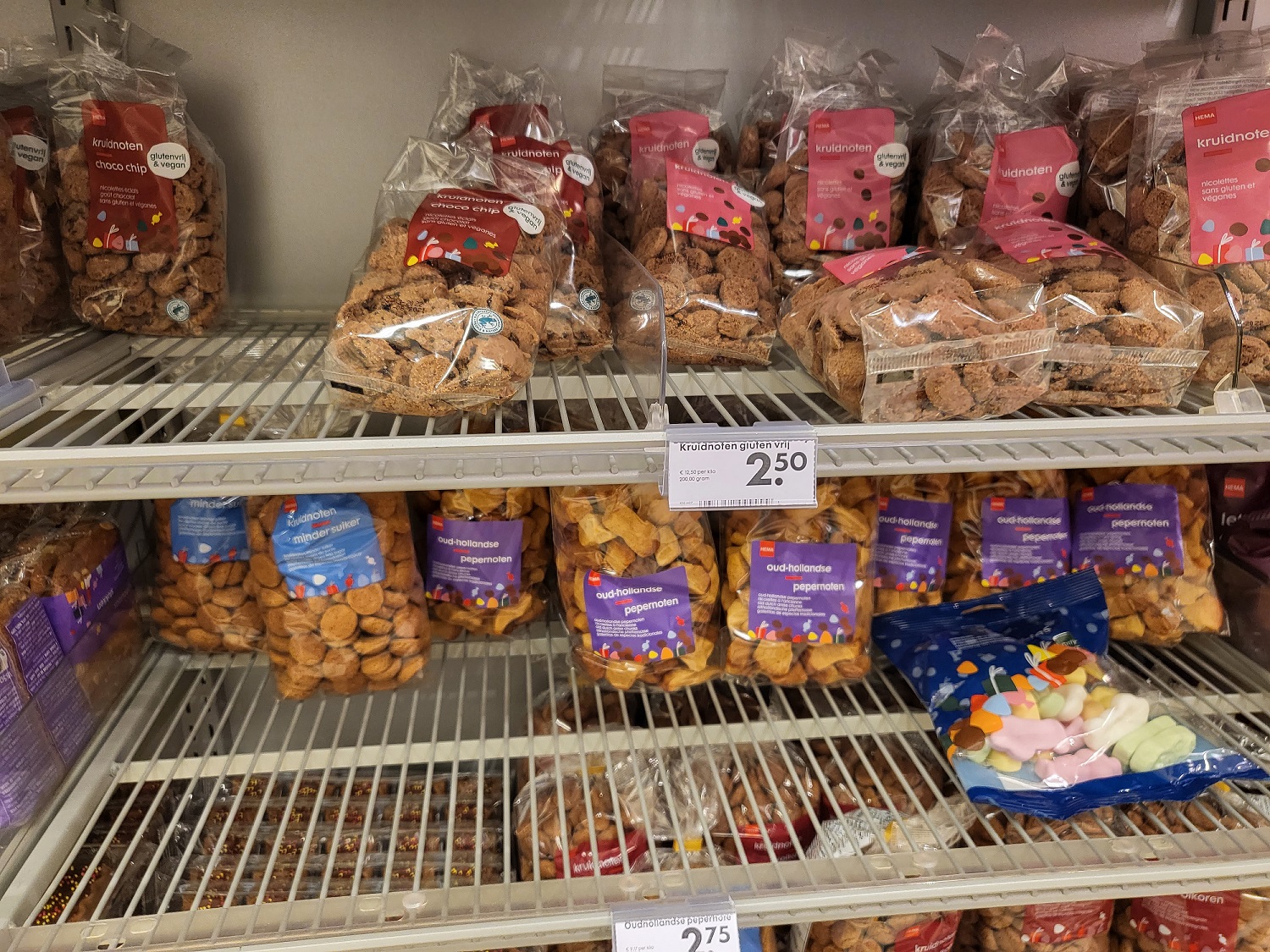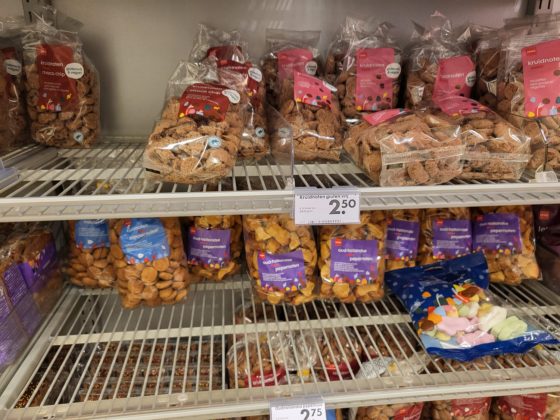 Historically, rich Dutch people shoved nutmeg and cinnamon (in disgusting quantities) into dishes during all seasons. There's nothing inherently wintery about spices that only grow in tropical climates. Forget vaccine mandates, Molly Quell writes, the real injustice is the conspiracy that keeps us from enjoying kruidnoten through the entire year.
This weekend, I took my winter coat and my mittens out of storage. The city of Delft strung up its holiday lights. I have begun a list of gift ideas for my brood of nieces and nephews. And holiday treats have started to appear in shops.
Kruidnoten, pepernoten, even chocoladeletters are now available at Hema. Glühwein spice mixes are displayed in the windows of gift shops. And, most noticeable of all, the oliebollenkramen have reappeared, lighting up city centres like the Star of Bethlehem.
Most things about the winter season in the Netherlands are objectively awful. The weather is cold and wet.  Everyone I know is popping vitamin D tablets to keep the seasonal affectiveness disorder at bay. Between work borrels and family engagements, my social calendar is so full I wish we'd return to lockdown just so I can have a quiet evening in.
Bleak
Shopping for presents, writing Sinterklaas gedichten that are funny but don't result in decades of family strife, and answering the same question about Christmas plans dozens of times leaves me yearning for the bleak months of January and February.
And just when we could use the emotional caloric intake of truffle kruidnoten, they are ripped from our chilly, rainy-slicked hands.
Having done absolutely no research into why these are all seasonal products, I assume the kruid-and-pepernoten manufacturers are in a cartel with the oliebollenkraam owners to enjoy six months of vacation during the year.
It makes sense that hot chocolate and warm glühwein are seasonal. No one wants to drink toasty wine during a July heatwave. Any many other seasonal treats are simply year-round treats formed into holiday-appropriate shapes. I can easily find chocolate 365 days a year, just perhaps not pressed into of my initial. Those Tony's milk caramel sea salt chocolate bars taste just as good whether shaped like an M or not.
But kruidnoten and oliebollen, objectively the most delicious of all holiday treats, are taken from us and only returned, months later. Regardless of when they reappear, there is extensive Twitter whinging about it being 'too early'. Only a country that hates delicious food could decry the return of delicious food.
Summer
During the 2019 heatwave in July, one brave Jumbo set out the kruidnoten and laughed off the haters. The store manager pointed out that kruidnoten were actually a great warm-weather snack, because they don't melt. No one will judge me for turning up to a summer BBQ with a package of chocoladekoekjes, which are going to quickly turn into a sticky mess, but show up with bag of delicious little ginger and spicy cookies, and people think you're a monster.
There's a global pandemic, the planet is dying and I am going to be eligible for my pension before Dutch politicians bother to form a government. Just let me enjoy tasty cookies year round.
The only upside to this artificial limit on availability is that immediately after the holidays, all of these tasty treats go on sale and, and I know from experience, they will last awhile in your cupboard.
Thank you for donating to DutchNews.nl.
We could not provide the Dutch News service, and keep it free of charge, without the generous support of our readers. Your donations allow us to report on issues you tell us matter, and provide you with a summary of the most important Dutch news each day.
Make a donation