No need to panic, but NL really should be doing more to curb coronavirus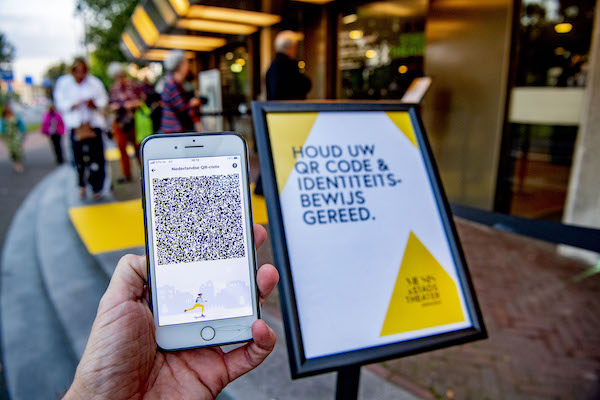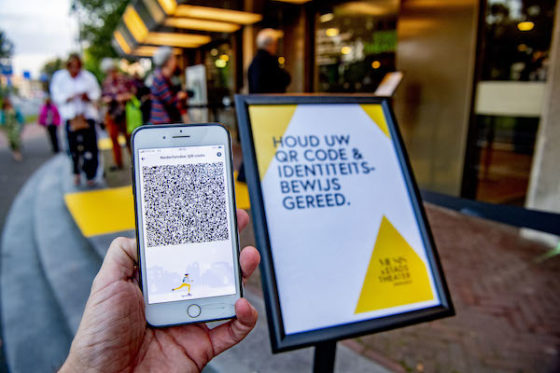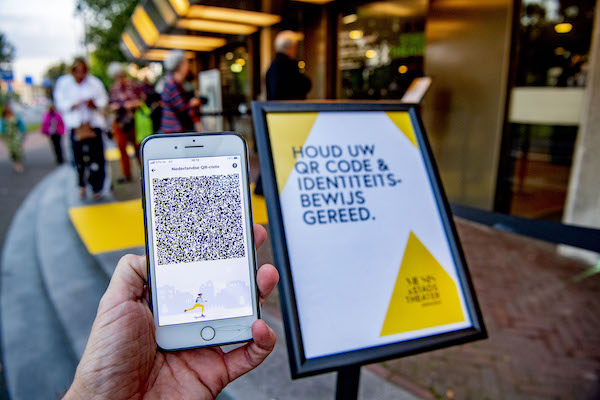 There may be no need to panic, but the Netherlands has not learned lessons from the past, and is not taking the rise in coronavirus infections seriously enough, writes Ben Coates.
In early and mid-October, many Dutch newspapers made for grim reading. 'In some towns… a third of the population lies sick', one outlet reported, while another warned rising infections meant 'in the hospitals there is no more room to take in seriously ill patients'.
In the Hague, journalists reported many nurses had fallen ill, while in Maastricht the mayor ordered cinemas to close and banned public events. In Amsterdam, where up to a third of children were reportedly ill, the Standaard newspaper reported that 'schools seem to be the hearths [of infection]', and warned school closures were likely. Further east, mayors warned that 'if the illness does not abate soon… [we] will proceed to complete or partial closure of the cafes.'
That was in October 1918, during the pandemic of Spanish Flu. A hundred and three years later, many things are eerily familiar: the concerns about children spreading sickness to older relatives, the worries about healthcare being overstretched, the anger at events being cancelled.
Also sadly familiar is the sense that things may be on the verge of spiraling out of control. After staying lowish for much of the summer, Covid-19 infections in the Netherlands are soaring again, following the lifting of restrictions in late September. This week, there were 44% more positive tests than in the week before, and the country now has one of the fastest-growing pandemics in Europe.
Hospital admissions
It's not all bad news: hospital admissions are way down on this time last year, and deaths are also thankfully much lower (about six per day now, compared with more than a hundred in January). However, it's increasingly clear that although vaccines have radically weakened the link between infection and serious illness, they haven't broken it: there are now nearly 60% more people in hospital than in early October and more Dutch people died of Covid in September 2021 than in September 2020.
As the numbers climb, the health system is already looking strained: at least two hospitals have started cancelling routine surgeries, and medical leaders are already talking to German hospitals about transferring Dutch patients there.
'We are holding our breath a bit,' one hospital manager told the NRC, 'because we do not know what the effect of Covid-19 will be in combination with the flu wave.' Things could still turn out fine but in the past, rising deaths have followed spiking infection numbers as surely as hangovers follow King's Day.
Action
Another problem is that, unlike in the autumn of 1918, the authorities are reluctant to take firm action to control the pandemic. When it comes to vaccination, for example, some other countries have made vaccinations compulsory for health workers or allowed employers to make them compulsory for staff.
The Netherlands, though, has opted for a more liberal approach, hoping the introduction of the 'Coronapas' (a digital proof that you've been tested or vaccinated, allowing access to places like bars and restaurants) will nudge people towards doing the right thing.
This isn't a terrible idea, but enforcement is woeful: I've personally been to five cafes in the last few weeks, and none of them asked to see my pass. Perhaps as a result, the rate of vaccination uptake has barely changed since the passes were introduced. In some towns as few as 30% of adults have received their jabs, largely because some religious communities apparently believe downloading an app will gain you access not just to the local pub, but to hell.
Bible Belt
About three-quarters of people admitted to hospitals for Covid are unvaccinated, and a single vaccine-skeptical Bible Belt village reportedly accounts for half the admissions to a hospital in Zwolle. In parliament, some politicians campaign openly against vaccination, and appear alongside anti-vaxxers wearing yellow stars. According to the RIVM, only 31% of people with coronavirus symptoms now bother to get tested, and in most of the country masks are about as rare as ski resorts.
Yet faced with such headwinds, the government has responded with little more than gentle scolding and drivel about the Netherlands' exceptional love of freedom. 'As a slightly anarchist country we don't need a preaching government,' Mark Rutte has said, with a straight face, as doctors cancel their leave. This is now officially a country where painting your front door the wrong shade of green could get you in big trouble, but if you want to spread a deadly disease to your neighbours then that's up to you.
The odd tolerance of anti-vaxxers is also evident in shifting attitudes towards those who refuse to be vaccinated. A few months ago, it seemed most people agreed that we should all get vaccinated in order to achieve herd immunity, and that anyone who refused to do their part was selfishly endangering others.
Choice
Now, though, the prevailing attitude appears different: 'if people choose not to take vaccines, it's their choice'. This shift appears to have been driven by the news that vaccinated people can also carry the virus and hence transmit it to others. Yet interpreting this news to mean vaccination is a private matter is clearly disingenuous, because an unvaccinated person is not just more likely to transmit the virus, but vastly more likely to be carrying it in the first place.
Getting vaccinated therefore isn't just about protecting yourself from infection; it's about protecting those around you. Refusing vaccination isn't simply a personal choice, like giving up meat or drinking whisky, but a selfish act, like smoking around babies, which may well cause real harm to others. If we're all still in lockdown in three years' time, it'll be partly because of people like this; the selfish modern equivalent of those who once persecuted 'witches' in Oudewater.
To be clear: there's no need for panic or scaremongering. Barring the emergence of some terrible new variant, this winter won't be like last winter. Six deaths a day (while utterly tragic) does not justify a national lockdown. The vaccines work. If you're young and vaccinated and reasonably healthy, you're very unlikely to die of Covid in the Netherlands.
However, if recent experience has taught us anything, it's that exponential growth means things can go from slightly worrying to really terrible very quickly. Unfortunately, it's also clear the Dutch government has a bad habit of reacting to problems slowly, rather than proactively preventing them.
Policy
Rutte and his ministers remain confident they can effortlessly adjust policy according to each week's infections data, like skillful drivers smoothly pressing the accelerator or brake pedals according to traffic conditions. But in fact they're often more like anxious learners: looking at the wrong signals, repeatedly accelerating too fast, and reacting to dangers by slamming on the brakes too late – before apologizing and then doing it all again.
One of many delightful things about this country has always been the way many people take a no-nonsense approach to life, refusing to worry too much as long as the kids are happy and the adults can have coffee and apple pie.
Yet this cheerful nuchterheid (sobriety, or refusal to panic) can also lead to an odd blinkeredness and passivity when it comes to Covid; creating a dangerous gap between public perceptions of where things stand and the reality.
Great Reset
Many of us act as if the virus has disappeared when it hasn't. We behave as if vaccines are 100% effective when they aren't. We postpone difficult decisions until it's too late. And we debate policy options as if there's a binary choice between only two of them – 'total lockdown' or 'completely normal life' – when actually a few basic measures (masks in enclosed spaces, distancing, restrictions on big events, more testing) could help prevent a lot of trouble further down the line.
Those on the loony far-right talk about a so-called 'Great Reset' which is secretly plotting to transform our society, but the more boring truth is that there's been little serious discussion about how we can live with the virus longer term, other than simply pretending it's still 2019 every August, and then becoming North Korea every winter.
At the time of writing another lockdown, and another wave of hospitalizations and deaths, looks pretty avoidable. But absurdly, the national debate is centred not on the question: 'how can we turn bad trends around and avoid another lockdown?' but instead on 'which shall we get rid of first: restrictions on big events or the corona passes?' It's not surprising that as we head into winter the outlook is deteriorating. But it is surprising that – unlike in 1918 – we're unwilling to do much about it.
Thank you for donating to DutchNews.nl.
We could not provide the Dutch News service, and keep it free of charge, without the generous support of our readers. Your donations allow us to report on issues you tell us matter, and provide you with a summary of the most important Dutch news each day.
Make a donation