No dinosaurs, bikinis or Harry Potter: the silent censorship of Dutch school books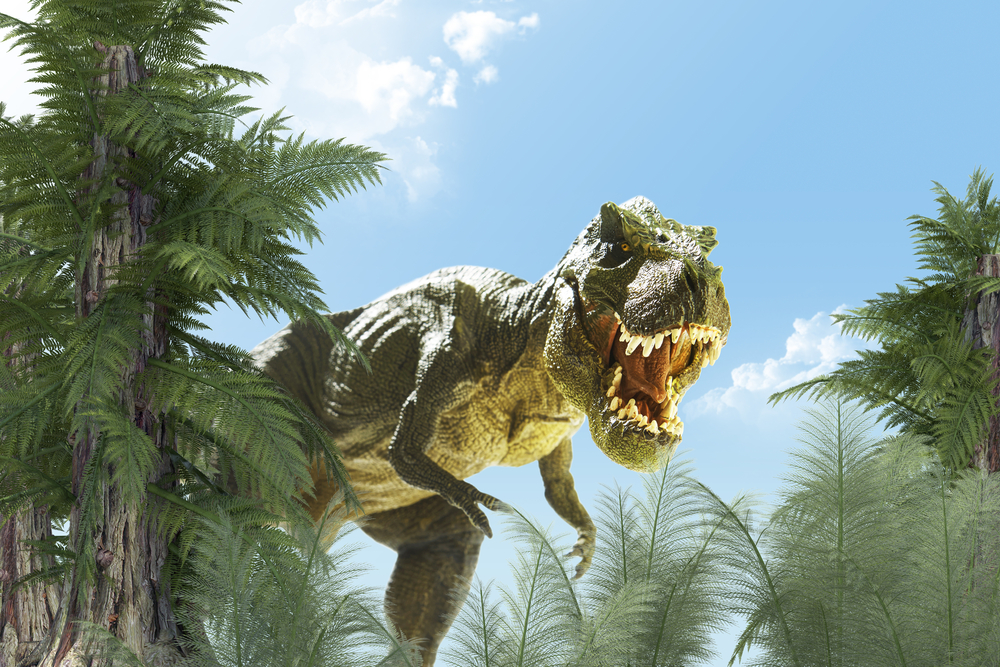 What do dinosaurs, divorcees and Harry Potter have in common? They're all censored in many Dutch school books because of pressure from religious communities, according to an investigation by the NRC.
The largest educational publishers in the Netherlands, including Malmberg, Zwijssen and Noordhoff, have drawn up lists of 'sensitive' subjects in consultation with groups such as the Reformed Churches' Parents' Association (ROV).
According to the NRC the extensive guidelines are not limited to respectful depictions of God and other deities, but discourage any mention of 'debatable theories' from astrology to evolution.
Publishers are advised to avoid supernatural and legendary themes including pirates, ghosts and dragons, along with Harry Potter and any attribution of human characteristics to inanimate objects, such as talking trees.
Other subjects are covered by softer forms of censorship. Divorce can be mentioned provided it is not 'seen as normal'. Entertainment for adults, ranging from spring carnival to football matches, should be portrayed in a sanitised form with no tattoos or short skirts. Bikinis and shorts are restricted to the beach or swimming pool.
Authors are reluctant to speak out and comply with the guidelines because they are dependent on a small number of publishers for their income. 'I can imagine that if you soil the nest you're not welcome any more,' one said.
Balance
Noordhoff declined to comment on the NRC's report, while ThiemeMeulenhoff, Malmberg and Zwijsen said the 'image conveyed' was not representative. Malmberg said it 'expressly' sought to create a 'balanced depiction of society' in its textbooks that represented 'as many children and teachers as possible'. Zwijsen, like Malmberg, said dinosaurs and evolution were included in their teaching materials.
The pressure on publishers has increased since two groups of Protestant reformed schools set up the SLRO foundation to promote the views of the orthodox Calvinist denomination in educational materials.
Gerdien Lassche, a teacher at a reformed school in Kootwijkerbroek and a policy worker at the ROV, told NRC that the lobby group's purpose was to ensure teaching methods created 'a safe basis for bringing up children'.
'You can call it sanitising, but it's a way of connecting with the reality that our children live with,' he said.
Mixed-race families
Some of the guidelines would appear to take a selective view of that reality, such as a directive to avoid 'highly advanced forms of emancipation' such as women preachers. Mixed-race families and sport on Sunday are also frowned upon.
Other educational organisations were largely oblivious to the degree of censorship in publishing until they were approached by NRC. 'What you don't know, you don't see,' Linda Morssinkhof, director of the Montessori School in Zwolle, said. 'I think our politicians should have something to say about it.'
Gökhan Çoban, head of Islamic school organisation ISBO, said his schools taught subjects such as history and sexual diversity from an Islamic perspective, but added: 'I would question any guidelines that were clearly skewed to promote a particular group.'
But Lassche said the SLRO wanted to ensure the community's values were reflected in the classroom. 'I would advise others to do the same as us,' he said. 'It's definitely worth it, especially when publishers realise they can sell a significant number of books.'
Thank you for donating to DutchNews.nl.
We could not provide the Dutch News service, and keep it free of charge, without the generous support of our readers. Your donations allow us to report on issues you tell us matter, and provide you with a summary of the most important Dutch news each day.
Make a donation