Inburgering with DutchNews.nl: yes, the Netherlands does have a wine industry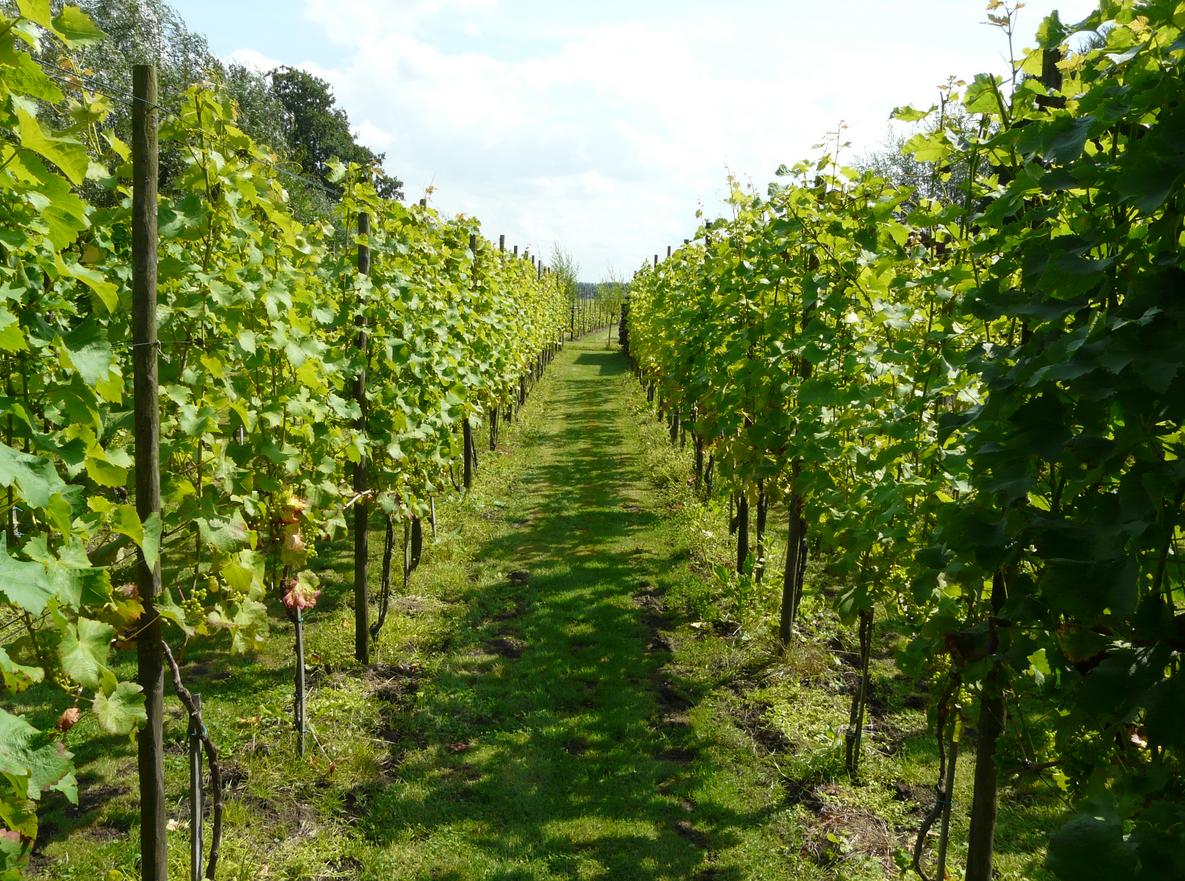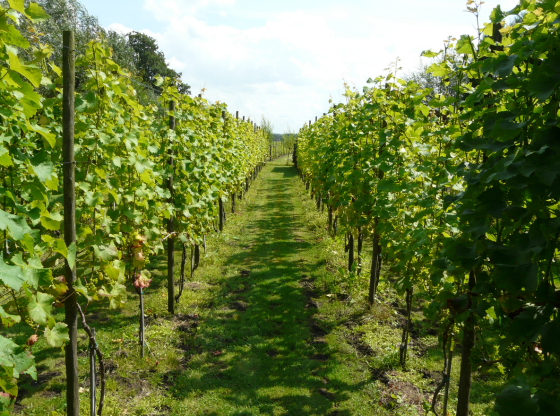 With the nights drawing in, what better thing to do follow the DutchNews.nl inburgering course?
Lesson 25: Dutch wine
Is 'good Dutch wine' a contradiction in terms? Is it possible to produce a full-bodied red or a twinkly white in the Netherlands? Can the Dutch attitude to wine still be summed up in the phrase 'as long as it has alcohol'? Questions, questions. Here are some facts & figures about wine, yes wine, from the Netherlands.
1 According to the quaintly named Wijngaardeniersgilde (the wine growers' guild, established as far back as 1999) in 2021 the Netherlands has around 170 commercial vineyards. Some 675 more are owned by people who just enjoy making their own plonk.
2 So where are they all? Most are in the south, in the province of Gelderland (46) , followed by Limburg (27) where the soils, loess and marl respectively, are conducive to viniculture. But vineyards can be found as far north as Groningen. All in all, Dutch vineyards cover around 250 hectares. In the Bordeaux region there are 115,000 hectares, which gives you some idea of scale.
3 The earliest mention of vineyards situates them around Maastricht and dates from the year 968 when they pop up in an inventory of the belongings of an obscure Saxon queen named Gerberga. Until the climate went chilly in the 16th century and downright freezing in the 18th, Dutch wine, it seems, was quite drinkable. Disease and Napoleon's alleged protectionist measures (he had foreign vines pulled up) dealt it a final blow. The vineyards went into decline and beer became the Dutch tipple of choice.
4 According to wine buff Nicolaas Klei, 15 years ago Dutch wines were so acidic 'your teeth would drop out of your mouth' at the first sip. The culprits were the types of grape used: sturdy little varieties cultivated to withstand the rigours of the Dutch climate but with an unfortunate tendency to dissolve teeth once in a fermented state. Much has changed since then. Take, for example, the owner of vineyard De Linie in the province of Noord-Brabant, who, after lengthy experiments, came up with a blend of seven grape varieties which proved both pleasant to the palate of wine critics – Hubrecht Duijker among them – and careful of dental health.
5 The gripe about grapes is important enough to merit another entry so here goes. Classic grape varieties such as Riesling, Auxerrois or Pinot Gris were used in the south of the country and still are, but they need to be protected. Now the most commonly used varieties are Johanniter and Solaris for white wine and Regent and Rondo for red. These were tinkered with in the wine lab until they could be convinced to ripen later in the year and withstand mildew. A hearty spraying of pesticides can thus be avoided and the wine produced from these grapes can be classified as organic. It also explains why the grapes thrive in inhospitable (to wine growing!) places such as Groningen.
6 The oldest 'newly' established vineyard in the country is Slavante in Limburg. The estate, in the grounds of a former monastery, was turned into a vineyard by Amsterdam wine merchant Frisch Bosch in 1967. After a number of mouldy harvests and changes of ownership, Slavante perked up sufficiently to produce some 2,000 half bottles a year of unassuming Slavante red and white using Riesling, Müller–Thurgau and Pinot Noir.
7 The Dutch have their very own wine festival which takes place annually in the town of Groesbeek in Gelderland at the end of September. It seems to be a combination of rowdy Carnaval-like jollity and serious wine tasting. Groesbeek became a wine growing village in 2001 when half a dozen farmers abandoned the plough and turned to wine. Now the cultivation of grapes around Groesbeek takes up some 20 hectares.
8 Although Dutch wines are getting better, none of them are exported abroad, not because the Dutch think they are so good they jealously want to keep them all to themselves, but simply because they are too unsophisticated – and expensive – compared to the wines from better-favoured climates. The Dutch import some 366 million litres of wine while home production accounts for a mere 900,000 litres. According to the Dutch statistics office CBS, the Dutch downed an average of 20.3 litres of wine per head of the population in 2017 (compared with 68 litres of beer).
9 The southernmost vineyard in the Netherlands is De Planck in Slenaken in Limburg. The northernmost vineyard is Ol Diek in Nieuwolda, Groningen.
10 Every self-respecting wine producing country has a national wine competition and the Netherlands is no different. It is a serious affair conducted according to the rules of the Organisation Internationale de la Vigne et du Vin. The national wine competition is in fact international because it includes Belgium which joined in 2012 and walked away with two gold medals in 2015. But there were silver and bronze medals galore for such charmingly named Dutch wines as Veluwsche Vreugde and Polderlicht (Polder light).
Next lesson: beer
Thank you for donating to DutchNews.nl.
We could not provide the Dutch News service, and keep it free of charge, without the generous support of our readers. Your donations allow us to report on issues you tell us matter, and provide you with a summary of the most important Dutch news each day.
Make a donation