'People go swimming in the sea even if it is snowing or raining'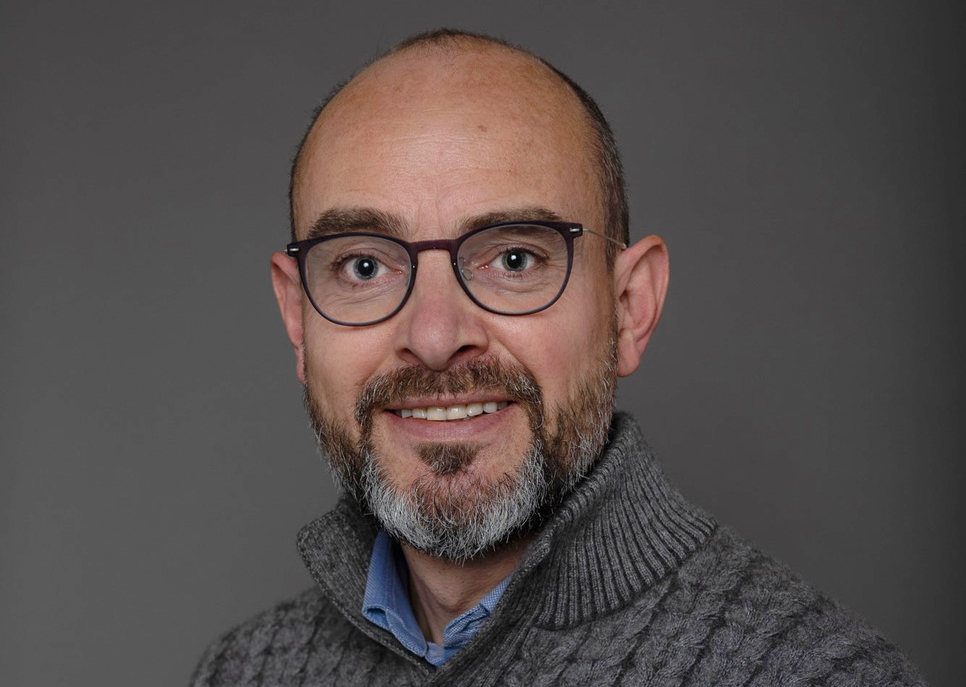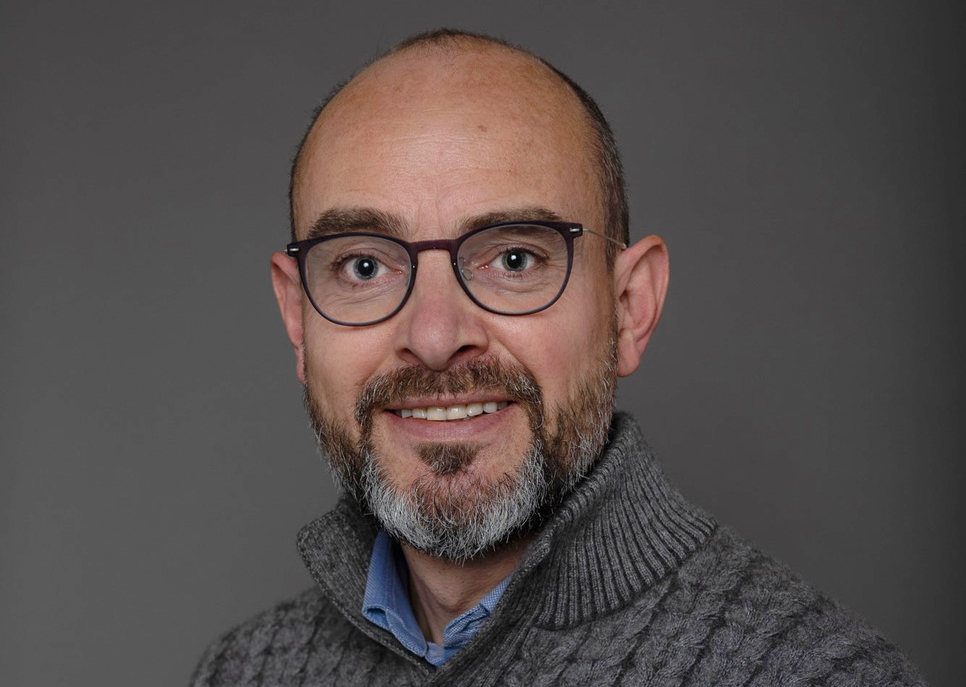 Originally from Lille, France, Greg Dubus relocated from Wisconsin to the Netherlands over a decade ago. He now works as both a business information risk manager and an artist.
How did you end up in the Netherlands?
Before I moved to the Netherlands, I was living in the USA with my wife. We lived in Wisconsin, a state which is very cold. It's under snow, maybe, six months of the year. If you like fishing and hunting, it's the perfect place to be, but we both don't really like fishing and hunting. We were also missing our families and friends so, after a few years, we decided to go back to Europe.
We had come from Lille, which has French roots. Our objective was to find jobs in northern France, Belgium, or the Netherlands. I got the opportunity to work in Amsterdam and that was one of my dreams so we moved there. That was in 2007.
How do you describe yourself – an expat, lovepat, immigrant, international?
I definitely see myself as an international because, since I graduated from school, I have always worked and lived in various countries, but not in France. I've lived in Spain, Portugal, Germany, Belgium, Scotland, England, the USA, and much more. I have also worked in more exotic places like Kazakhstan, China, and Japan. So I see myself as an international but, at the same time, I see myself as kind of Dutch because, a few years ago, we bought a house here. It's where we've decided to settle down.
How long do you plan to stay?
The agreement with my wife is not to spend our retirement in the Netherlands, which means we could potentially stay, more or less, 20 more years.
Do you speak Dutch and how did you learn?
Before living in the USA, I lived on and off for about in Breda for about 18 months. When I left the country, I realised I could not speak more than 10 words. I swore that if I had the opportunity to return, I would learn Dutch. When we came back to the Netherlands in 2007, I started to learn Dutch by myself and by looking at books. Then I enrolled in inburgering and Nederland als Tweede Taal courses and got my diplomas.
To be honest with you, I can still understand and speak Dutch, but my level compared to when I got my diploma has reduced quite significantly for many reasons. My wife is not Dutch, and everyone in the streets and at work speaks English.
What's your favourite Dutch thing?
I love to walk along the beach every day. I always see Dutch people going to take a dip in the sea, even during the months of January and February. I am really impressed by this. I had never seen this before. They are out there even if it is snowing or raining. Sometimes they are alone, sometimes they are in groups of ten people, but there is not a single day when I cannot see Dutch out there swimming.
How Dutch have you become?
For a while, I wanted to become Dutch officially by taking dual nationality after I took all my Dutch courses. I finally gave up because they wanted me to get rid of my French nationality, which I wanted to keep. I would have also been charged €450 for the passport. But I have a Dutch driver's license, which makes me feel Dutch.
In France, people go to grocery stores to buy food for one or two weeks and eat at 8pm. But I am like a Dutch person because I go to buy groceries almost everyday. Albert Heijn is like my food stock. It's only 50 metres from my home, and we eat at 6.30pm at the latest.
Which three Dutch people (dead or alive) would you most like to meet?
Being an artist myself, and coming from a Flemish area, I love the Dutch Golden Age painters. I really love Pieter Bruegel the Elder and Jan Steen because of their genre paintings. They show people doing things in their homes and in a friendly way. There's a sense of humour.
I would love to be able to meet Hendrick Avercamp. He made those paintings of  snow and people skating. When I look them, I think it is such a pity that global warming is making these kind of things more unlikely. I like paintings that show the difficulties that people had while living in the Netherlands but, at the same time, the love of skating.
But my favourite Dutch artist is Hieronymus Bosch. I went to an exhibition of his work a few years ago in Den Bosch. I love this guy. I'd never seen paintings from that time with so much craziness and fantasy. I think he must have smoked something or whatever to think it all up, you know?
What's your top tourist tip?
I'm very fond of the old Vestingsteden (fortress towns) with walls surrounding them. There are a few dozen of them that still have their medieval walls. I love to read about them and visit, but they're not typically Dutch because they're also in other places. There's a very high concentration of them here, though, and they're in marvelous condition. Check them out in Willemstad, Heusden, Bourtange, Nieuwpoort, Zaltbommel, and Naarden.
Tell us something surprising you've found out about the Netherlands
In France, people usually have bad experiences with civil servants. When we try to reach out to them, you always have to dial multiple numbers and, when you finally get somebody, they're not very nice or not very helpful. Any time I call a Dutch civil servant, I get someone on the phone almost straight-away and they answer very politely. I recently had to call my gemeente. I spoke with a man who had to put me on hold, and he apologised that it took more time than it should to find an answer for me.
Nobody in France would have said over the phone 'I'm sorry, it takes time to find this out.'  In France and other countries, they should try to have a look at how these things are done in the Netherlands.
If you had just 24 hours left in the Netherlands, what would you do?
Almost every day, I take a walk with my dog on the beach at Scheveningen and through the dunes. If this was my last 24 hours, I would definitely go on this walk. I would also go to a bar and restaurant called Het Puntje, which is the furthest one from all the other pubs and restaurants in Scheveningen. It is a very nice place. It is relaxing, the food is great and not expensive, and there's a marvellous view. This would be a good way to say goodbye to the city I live in now.
Greg is currently exhibiting 120 paintings he has produced over the past 30 years. You can learn more about the show and his art via his website.
Greg was talking to Brandon Hartley
Thank you for donating to DutchNews.nl.
We could not provide the Dutch News service, and keep it free of charge, without the generous support of our readers. Your donations allow us to report on issues you tell us matter, and provide you with a summary of the most important Dutch news each day.
Make a donation