What you need to know before you travel between the Netherlands and the UK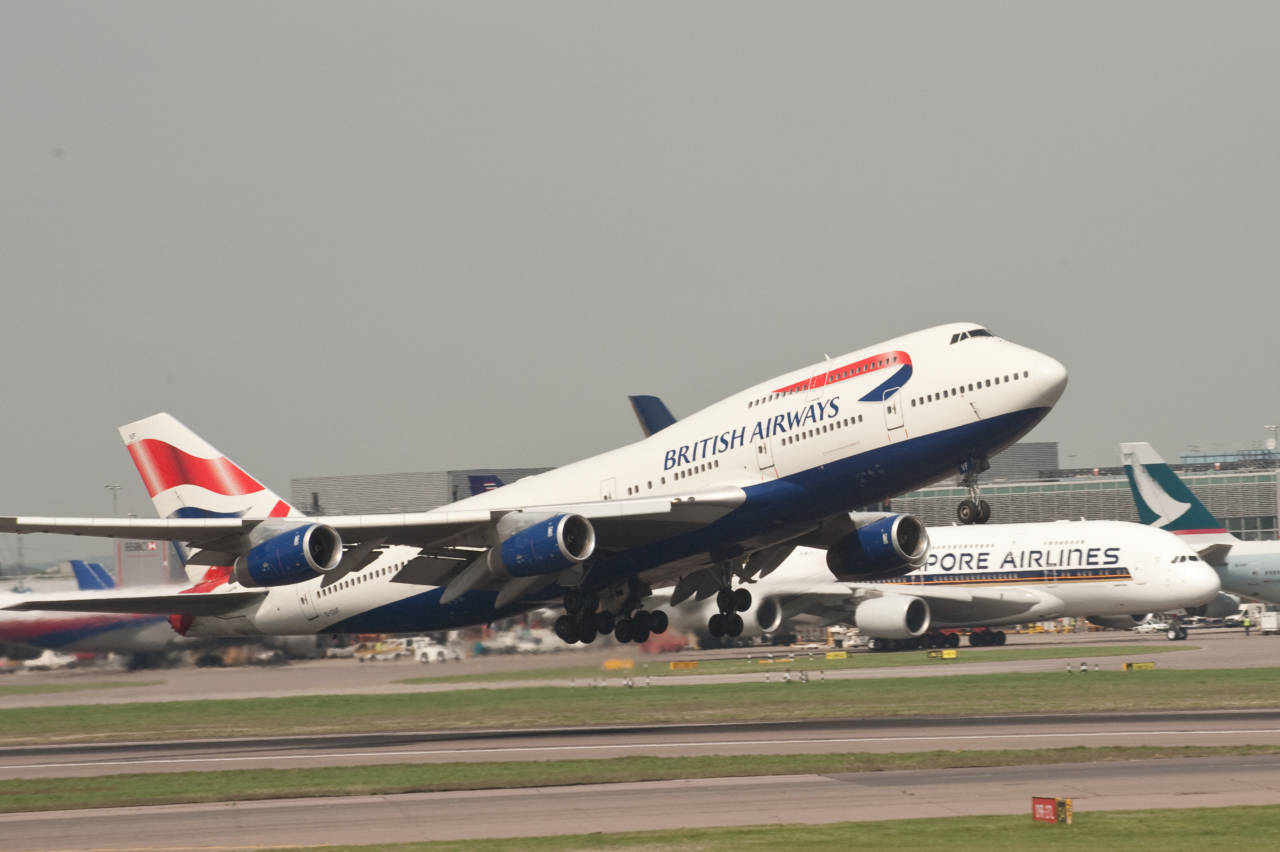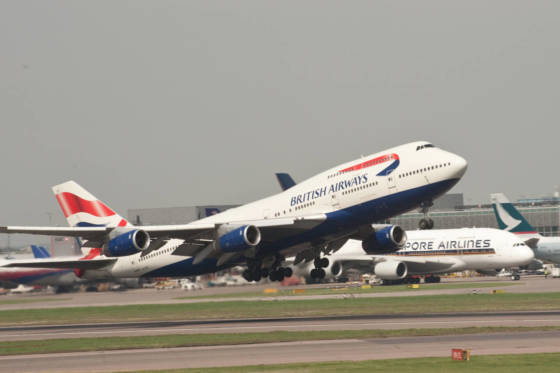 The discovery of the Omicron variant of Covid-19 has prompted governments to tighten up their travel restrictions, including the Netherlands and the UK.
In August the coronavirus rules were relaxed to allow more travel between the two countries. However, strict rules on testing and quarantining are still in force on both sides of the border and there are heavy penalties for breaking them.
Many DutchNews.nl readers have been in touch to say they found the rules confusing and contradictory. We've done our best here to sum up the key points and answer your questions and will try to keep you updated on any changes.
For full details of the two countries' rules check the relevant web pages for the Dutch government and the British government.
Travelling to the UK
Use the Dutch government's interactive guide here.
Can I travel to the UK from the Netherlands?
The UK has scrapped its traffic light system in favour of a single 'red list' of the highest risk countries. The Netherlands is not on it, so travel is still permitted. However, from December 7 you will need to take a pre-travel test no more than 48 hours before you leave.
Travellers vaccinated in the EU no longer need to go into quarantine. However, from November 30 everyone arriving in the UK must take a PCR test within two days of arrival and self-isolate until they know the result. If you are staying for less than two days you still need to order a PCR test.
Children under 18 can follow the rules for fully vaccinated travellers, even if they have not been vaccinated. Children under 5 do not have to take PCR or antigen tests.
Children under 11 travelling to Scotland do not need to take a PCR test on day 2.
What documents do I need to travel?
A passenger locator form, which includes your proof of vaccination and a booking code for the PCR test that you booked before travelling. You can take the test either at home or in a clinic.
You can complete the passenger locator form online in the 48 hours before travelling. You will get a QR code that you can either print off or store on your phone.
What tests do I need to take?
From Tuesday, December 7, all visitors to the UK aged 12 and over must take a PCR or antigen test no more than 48 hours before travelling, even if they have been vaccinated. Dutch pre-travel tests are no longer free: an antigen test will cost about €40, a PCR test €80.
Is my vaccine passport accepted in the UK?
The EU Covid Certificate is recognised by health authorities in all UK nations. Digital or paper versions are acceptable. You must have had all your vaccinations at least 14 days before travelling.
Do I have to quarantine in the UK?
If you have proof that you've been fully vaccinated, you do not have to quarantine. You will still need to book and take a PCR test on day 2. If you don't have proof of vaccination, you will need to quarantine for 10 days after you arrive. Children under 18 are not required to quarantine.
If you've only had one vaccine in the Netherlands because you tested positive for coronavirus in the last six months, you do not count as fully vaccinated under UK rules. A government spokesman told DutchNews: 'The UK does not recognise natural immunity for international travel at this time.'
The quarantine supervision team will call you on the number you give on the passenger locator form and may visit you to check you are quarantining. The maximum fine for breaking quarantine is £10,000.
Do I have to test after I arrive?
Even if you're vaccinated, you'll need to take a PCR test on day 2 and send it away for results. You need to book this test before you leave and state the booking reference on your passenger locator form.
If you haven't been vaccinated you'll need to book and take tests on day 2 and 8 – even if you're leaving before day 8. There's an optional 'test to release' which will allow you to end your quarantine after five days if it's negative, but you'll still need to take the day 8 test.
The UK government's website has a list of approved test providers for travel to England. Also check independent rating sites such as Covid Testing Network.
If you're travelling to Wales you must book an NHS test through the CTM booking portal. Travellers to Scotland can use the booking portal or the list of approved test providers in England.
Travelling to the Netherlands
Can I travel to the Netherlands from the UK?
The UK is currently classed as very high-risk, but people who are fully vaccinated are exempt from the ban on travelling to the EU.
There are also exemptions from the ban for people in long-term relationships, essential workers, people travelling for pressing family reasons, and students, researchers or skilled migrants on short visits. You will need documentation to prove this.
If you have had two vaccines, or one vaccine dose and a recent infection, or one dose of the Janssen (Johnson & Johnson) vaccine, you will be allowed to enter the Netherlands as long as you had your second vaccine at least 14 days before travelling. For those who had the Janssen vaccine the waiting period is 28 days.
What documents do I need?
If you are fully vaccinated and travelling by plane you will have to fill in a Health Declaration Form stating you do not have Covid-19 symptoms before you leave.
Non-residents and anyone who is not fully vaccinated will need to complete a quarantine declaration, even if you are exempt.
What tests do I need to take?
Either a PCR test no more than 48 hours before departure, or a rapid antigen test (also known as a lateral flow test) taken no more than 24 hours beforehand. An antigen test must be supervised.
Unvaccinated children are allowed to travel with their parents, but they still have to take a coronavirus test before departure.
Is my vaccine passport accepted in the Netherlands?
The NHS Covid Pass issued in England and Wales, the Scottish Covid Status app and the CovidCert app in Northern Ireland, or their paper equivalents, are valid as proof of vaccination at the border.
You will need to show a QR code proving you have been vaccinated or tested negative in the last 24 hours when you go to restaurants, bars, sports stadiums, theatres, cinemas and other indoor venues. NHS apps are now compatible with the Dutch 'test for entry' system. Unvaccinated travellers who need to obtain a QR code can book a free test for entry at testenvoortoegang.org.
If you've been vaccinated in the UK and live in the Netherlands, the GGD health service in Utrecht can validate NHS certificates. Visit https://www.ggdru.nl/corona or call 0300 800 2899.
Do I need to quarantine in the Netherlands?
Fully vaccinated travellers no longer have to quarantine in the Netherlands. Others will have to quarantine for 10 days or claim exemption. You can leave quarantine after five days with a negative test result (see below).
There are numerous exemptions from quarantine for cross-border workers and commuters, informal carers and people travelling for funerals. There is also an exemption for 'necessary family visits' to first and second-degree family members, i.e. parents, children, brothers and sisters, including step-families and relatives by marriage. The government's website states: 'Examples of necessary family visits include reunification with family members after a long period of separation due to the COVID-19 pandemic or a visit to a sick family member.'
If you're not fully vaccinated you must fill in a quarantine declaration before travelling, either online or on paper. If you are claiming exemption you still need to complete the form and tick the relevant box. The form states that you need to take documents supporting your case, but the government website advises that 'only a quarantine declaration is necessary'.
Your quarantine address and phone number are passed to the supervision team, who will call you to check you are complying. If you break quarantine you could be fined €339.
Do I have to test after I arrive?
Testing on arrival is not mandatory, but if you're required to quarantine you can end it early if you test negative on day five. This must be a PCR test. You can book a free test by calling the GGD hotline on 0800 1202 or +31 850 659 063 if you're calling from abroad. If you have a Dutch DigiD you can book the test online at coronatest.nl. You are allowed to leave quarantine to take a coronavirus test.
Thank you for donating to DutchNews.nl.
We could not provide the Dutch News service, and keep it free of charge, without the generous support of our readers. Your donations allow us to report on issues you tell us matter, and provide you with a summary of the most important Dutch news each day.
Make a donation