'I would like to take one month off and just chill in Maastricht'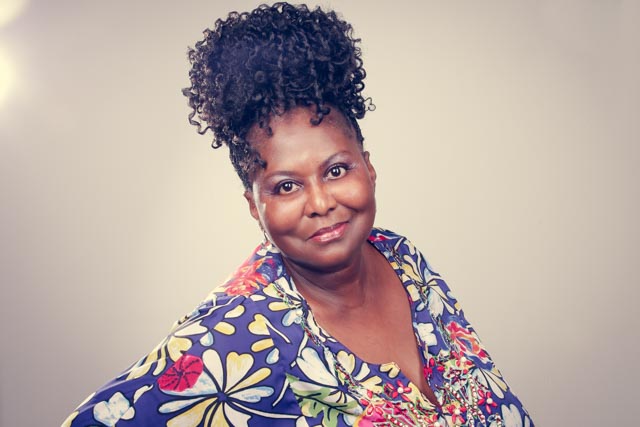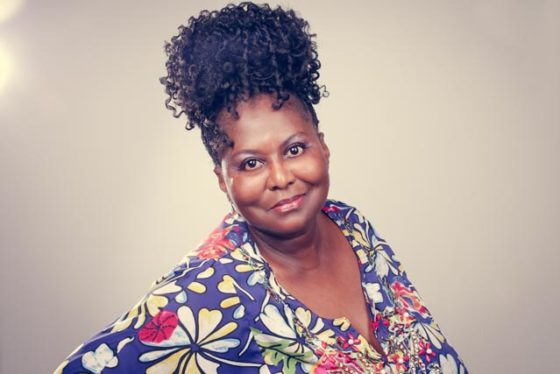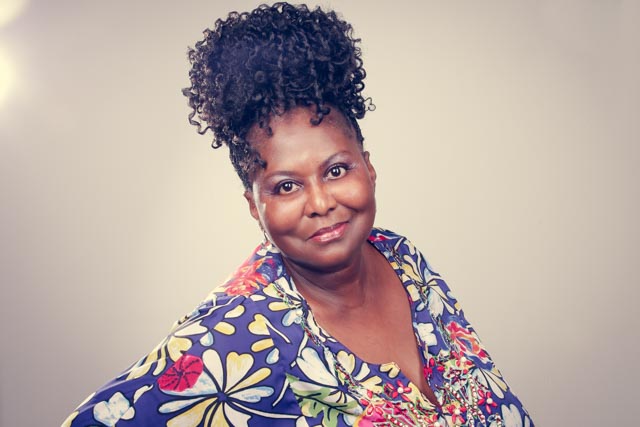 Evelyn A. Ankumah left her native Ghana for a cultural exchange programme in the Netherlands when she was a teenager. Now founding executive director of human rights group Africa Legal Aid (AFLA), she loves cheese and Maastricht and is working on a series of books based on her observations and experiences of discrimination, called Hague Girls.
How did you end up in the Netherlands?
I first came here when I was 17. I came on a cultural exchange programme called AFS. Years later, after studying law and practicing briefly in Minnesota, I got a position as a visiting research scholar at Maastricht University in 1990. There I met the man who would become my husband and the rest, as they say, is history.
The first book in my Hague Girls series is about my story. It was meant to be a chapter but it became a whole book. Basically, we moved back to Ghana around 2004 and, almost five years later, a new government came to power and I was assaulted in the media so we came back. I don't want to relive the experience over and over again. It was sad enough to write it. So it's the book I had to write, not the book that I wanted to write. It's a story that had to be told, so I told it.
How do you describe yourself – an expat, lovepat, immigrant, or international?
An international. I work in international law and human rights in The Hague, the international legal capital. I do not consider myself an expat because, you know, I live here. I also don't consider myself an immigrant, even though I guess I probably am, but everything I do is international. We don't speak Dutch at home, we speak English.
How long do you plan to stay?
I don't really know. I don't have concrete plans to leave, but you never know. But, again, I work internationally, so you never know.
Do you speak Dutch and how did you learn?
Well, let's just say I will not write a book in Dutch. I can get by. I have followed Dutch courses, and I interact with Dutch people often, although they prefer to practice their English on me. I speak Dutch when I have friends over from abroad and we go places and I want to impress them. I'll speak Dutch and then my husband will be surprised and say, 'Oh, she's speaking Dutch.' [laughs]
What's your favourite Dutch thing?
My husband. And why? Because he's my husband. [laughs] He's originally from Friesland, and he's a professor at Maastricht University. But here in Maastricht, they consider him foreign!
How Dutch have you become?
Well, I do have dual nationalities so I guess I am Dutch, wouldn't you say so? But for other Dutch things, I do love cheese, although I liked cheese before I came to Holland. I love bitterballen, and I've only ever had them in the Netherlands and Belgium.
But I don't know how Dutch I have become. Saying I have dual nationality was a safe way to show that I've become Dutch. I still work internationally, but I think I've become more Dutch than I realise. I think I say what I mean and I mean what I say. I would not necessarily say I'm blunt, but I'm quite straightforward. People know where they stand with me. I don't know if I acquired it in Holland, or if it's something I already had.
Which three Dutch people (dead or alive) would you most like to meet?
Rianne Letschert. Actually, I've already met her. She is the rector magnificus of Maastricht University. I think she would make a fine prime minister.
Emma Crebolder is a poet I've known since I was 17. She was my host mum when I was a cultural exchange student in the Netherlands. Our families became friends. Her children visited Ghana and stayed with my parents when I lived in Minnesota. Emma and her late husband (my host dad Harry) also visited my parents in Ghana.
Queen Maxima. I would like to know what it really feels like to be a foreigner in the Netherlands and have the distinction of being the queen. I don't know if she would really be able to tell me because she's representing the Dutch people, so she has to sound totally Dutch. But it would be interesting to know what it's like to be a Dutch queen and not be from Holland.
What's your top tourist tip?
Maastricht is really fantastic. It's not your typical Dutch city. There are so many different cafes here. I always say that I would like to take one month off and just chill in Maastricht. I've never really done that. Whenever I have time off, I always go someplace else. I just really love walking through the parks of Maastricht and the hills and getting to what used to be the highest point in the Netherlands. It's really a good life in Maastricht.
Tell us something surprising you've found out about the Netherlands
I found the whole Zwarte Piet thing very surprising, and I really hope people will stop defending it in the name of tradition because it is symbolic and sends the wrong message.
It's like saying that female genital cutting is a tradition, and yet it's a serious human rights violation that should be criminalised in every country. So I would compare those who try to defend Zwarte Piet in the name of tradition to those I often have discussions with in Africa, especially African men, who really think that female genital cutting is also a tradition and can't understand why we're making a fuss about it.
We had a conference in Maastricht some time ago and some of our participants came from the US. It was around Sinterklaas, and they were shocked when they got to Schiphol. They said, 'What is this? We thought this was a liberal country!' Our daughters went to the international school and that was one of my main concerns. I thought about what kind of message this tradition would send out, but the school hardly celebrated Sinterklaas.
If you had just 24 hours left in the Netherlands, what would you do?
I would spend it in Maastricht. I would walk in the parks through Maastricht to the hills to one of the highest points in the Netherlands. Then I would go to one of the cafes for a real Maastricht meal.
Evelyn A. Ankumah's book Hague Girls Part One: Fleeing will be published in September under the pen name Ewurabena.
Evelyn was talking to Brandon Hartley
Thank you for donating to DutchNews.nl.
We could not provide the Dutch News service, and keep it free of charge, without the generous support of our readers. Your donations allow us to report on issues you tell us matter, and provide you with a summary of the most important Dutch news each day.
Make a donation