Inburgering with DutchNews.nl: what you need to know about marriage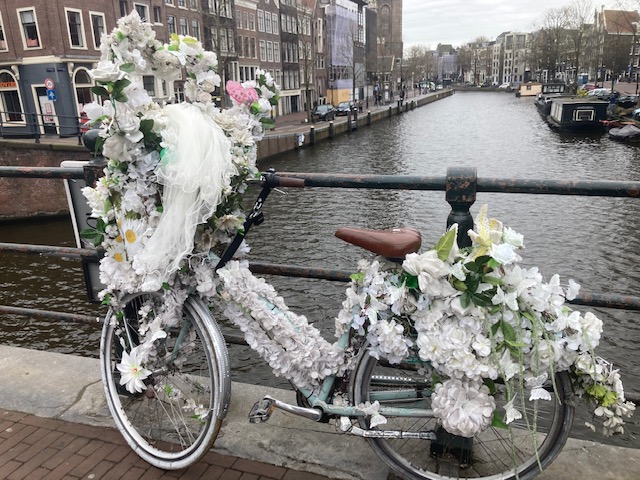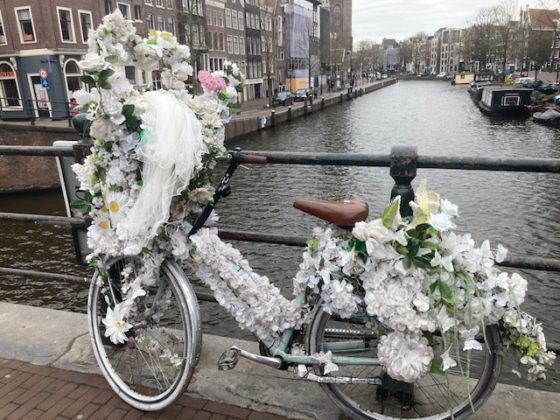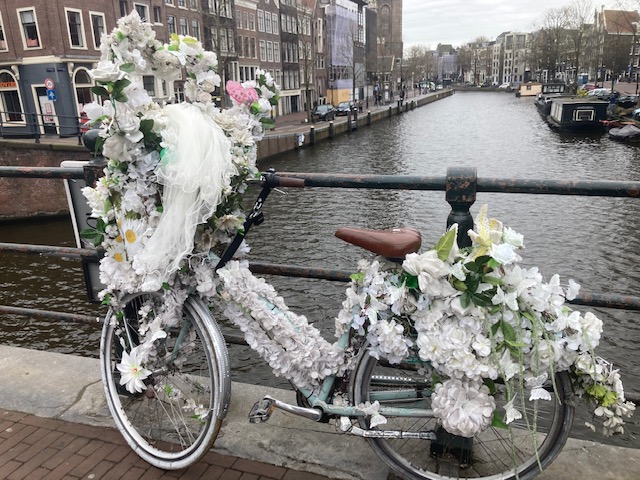 The summer break may be in full swing, but why not catch up on some Dutch culture with the DutchNews.nl inburgering course?
Lesson 22: Key facts about marriage
Planning to marry a Dutchie or attend the wedding of Dutch friends? Here's a few key facts and other things you ought to know first.
1 How many weddings?
Around 50,000 couples tied the knot in the Netherlands in 2020 (of which 1,114 were same sex couples). In addition around 24,000 people agreed a registered (civil) partnership, which is legally like a wedding but without the ceremony and cake, and open to all couples.

2 How old are the happy couple?
The average age for a man to tie the knot is 38 while women are 35.5. By this time, they are statistically likely to have at least started having children. The charming, if biologically incorrect, title for a man's second brood with a new (always far younger) wife, is 'tweede leg' or second lay – referring to hens and eggs not two sexual encounters.
3 Church or registry office?
In the Netherlands church weddings have to be preceded by a registry office wedding by law, otherwise you are not married at all. Unlike a registry office marriage, which is easily dissolved, a union blessed by the church is slightly trickier to get out of: 'What God has joined together let no man break asunder'. An annulment is your only option.
4 The registrar's speech
During the civil ceremony, weddings couples have to listen to a little speech about themselves given by the registrar – who has possibly only met them once. These usually focus on how the couple met and perhaps work in some mildly embarrassing mishaps following that momentous event. Some registrars, however, like to take control and may ask questions like 'Why are you getting married?'.
5 Free weddings
Cheapskates and genuinely poor people can get married for free: councils set aside certain times for this (usually early in the morning, they are not THAT charitable). Be prepared to have your friends and relatives tell you they will 'come around later' when there is a prospect of drinks and nibbles.
6 What does it all cost?
According to the Nationaal Trouwonderzoek, the average Dutch wedding costs €15,000. That is probably the reason the most popular wedding gift is money (and 46% admit to counting it during the wedding night when they should have better things to do.) If you are a foreigner, however, you will need lots more cash and patience to get all your official documents certified as being genuine in your country of origin.
7 Wedding proverbs
Surprisingly there are not so many sayings involving marriage in Dutch but there are a few: Trouwen is houwen: marriage is, or should be, for keeps. If a Dutch person tells you Zo zijn we niet getrouwd he means: that was not the deal. Van bruiloft komt bruiloft means that one wedding usually augurs another. A famous Dutch joke is that there is only one word which rhymes with huwelijk (marriage) – afschuwelijk (horrendous).
8 Etiquette
Wedding etiquette is a minefield and the Netherlands is no exception. Who to invite just for the 'receptie' (reception) so they can hand over the pressie and push off, and who to invite for both the reception and the 'trouwfeest' (wedding party) later on? If you are marrying a Dutch person, be warned that the party may include lots of silly sketches and songs about the happy couple performed by family and friends of your partner.
9. What's in a name?
Unlike in many countries, married women in the Netherlands tend to keep their own name, or join it to that of their husband and become double barrelled – which the tax office may very well do for them without them asking.

10 Divorce
And that brings us neatly to divorce. Of course, not everyone lives happily ever after. In 2020, 30,000 married couples called it a day and 2,700 tore up their registered partnerships. The average age for a man to get divorced was 47.5 while the women checked out at 44. The years between 45 and 50 are peak periods for divorce and the average time people managed to stay together was around 15 years.
11 Anniversaries
Of course if you make it past 10 years, there is more celebrating to do. For some strange reason 12.5 years (copper) is the first landmark anniversary – which is easy to forget. Then comes 25 (silver) and 50 (gold). If you got married 70 years ago, and you can still remember the happy occasion, you'll be celebrating your platinum wedding anniversary. 80 is oak, the oak presumably referencing the coffin you will be buried in quite soon after.
Lesson 22, on July 26 looked at birth. The next lesson, August 23 tooks at death.
Thank you for donating to DutchNews.nl.
We could not provide the Dutch News service, and keep it free of charge, without the generous support of our readers. Your donations allow us to report on issues you tell us matter, and provide you with a summary of the most important Dutch news each day.
Make a donation