The Amsterdam women taking sextech into their own hands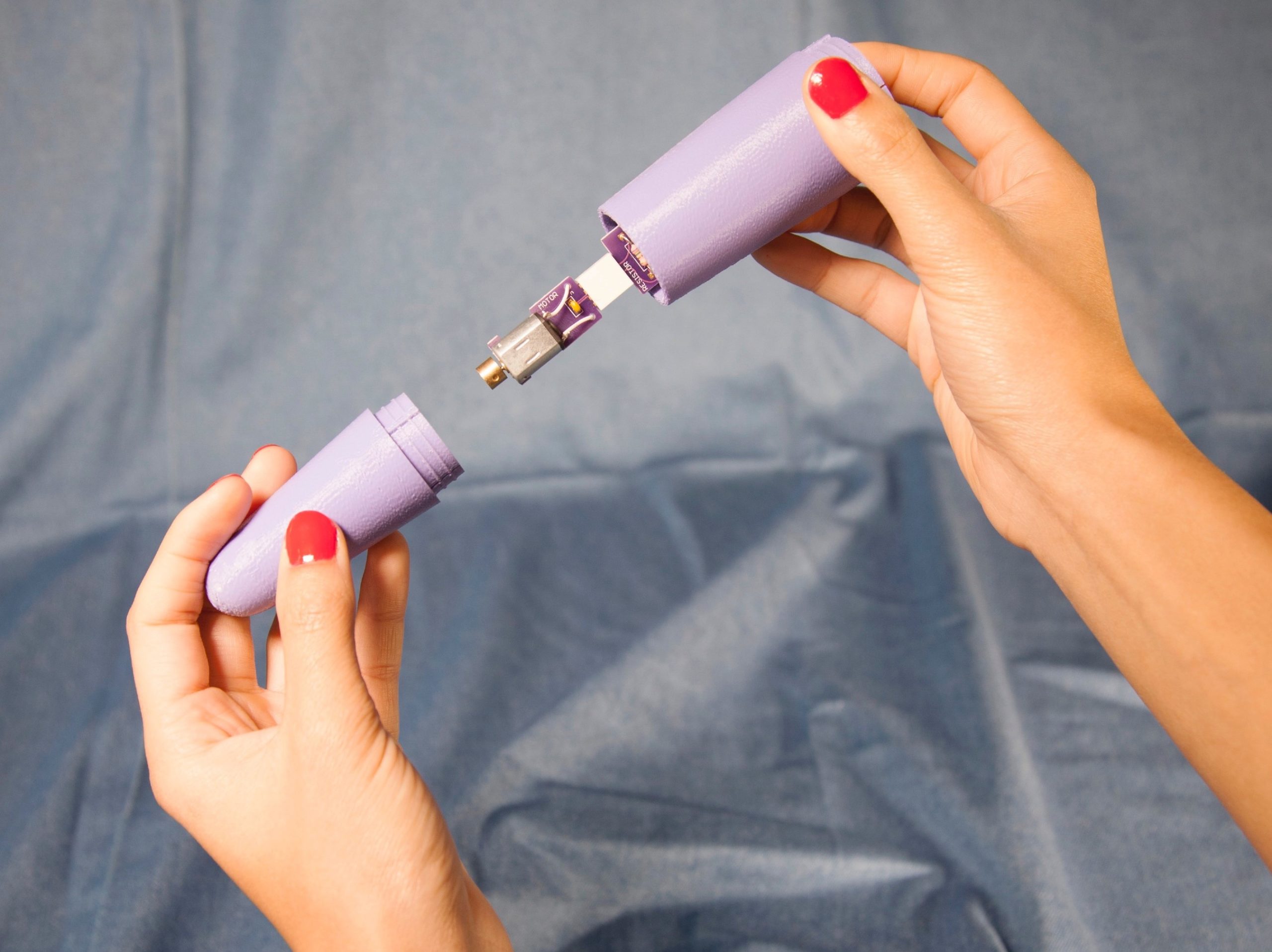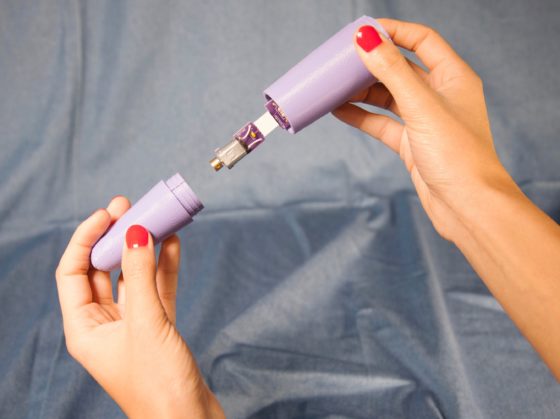 As the pandemic boosts sales in sextech, we meet the female entrepreneurs who are reshaping the industry to educate women on sexual wellness and better serve their needs and desires.
Since founding her sex toy business RIANNE S in 2009, Rianne Swierstra from Amsterdam has had no shortage of female volunteers to test her products. 'I never had to put an advertisement in the newspaper!' she laughs.
A sector in growth
Today, RIANNE S's products, which are aimed at women, are available in over 40 countries, with hundreds of thousands of units sold each year. In 2020, as the pandemic confined people to their homes, Rianne saw a 40% leap in sales − 'Because what else could people do?' she jokes.
This increase was reflected across the sex-tech sector as vibrators and other pleasure products for women created their biggest buzz yet. Bol.com told DutchNews.nl that sales in lubricants and sex gadgets rose by 20% as the lockdown took hold, with an external-use air-pressure toy for women and the Tarzan vibrator − believed to be the world's first mass-produced product to incorporate clitoral stimulation − topping the toy list.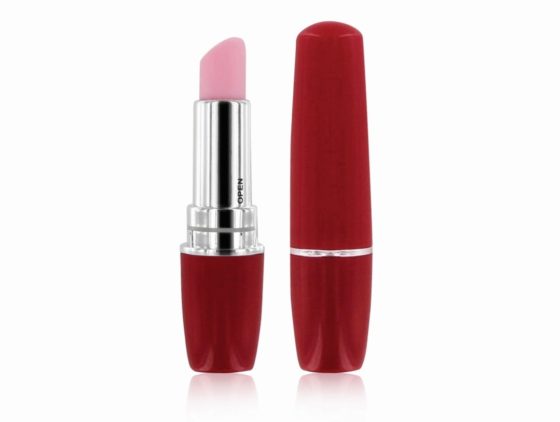 Designed by women for women
The sex industry has come a long way since women's needs and desires have been included in the design process, Swierstra told DutchNews.nl. In a sector once led by men, most sex toys had a realistic phallic form.
'There was this perception that women need penetration in order to orgasm,' she says, and that they needed 'big plastic penises' to be turned on. But, she says, 'the female orgasm and female sexuality is a delicate thing, so why not approach it also with delicacy, with love?'
Swierstra's concept, where pink and purple toys trimmed with gold come in pretty cosmetic bags, aims to appeal to a broader female market by making the products 'more stylish and more approachable'. 'If you design products for women, to me, it makes sense if you are a woman yourself or identify with female sexuality in a close way,' she says.
And, in her experience, women designers often have a broader mission. 'Most of the women I know are not in the business just to make money – they want to improve the sexual lives of women,' she says.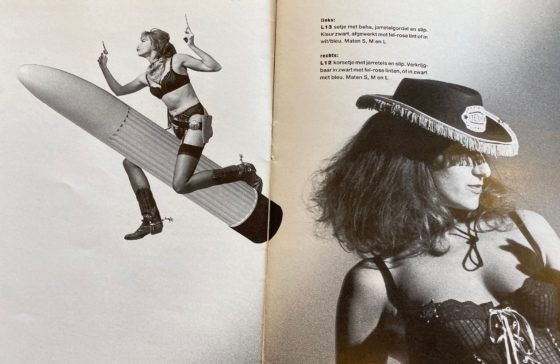 Helping women
Sex shop Mail and Female, one of RIANNE S's stockists, is a case in point. Founded by Hanni Jagtman and Ellen van der Gang in 1988 as a mail order company catering primarily to women, the Amsterdam store has an all-female staff and prides itself on helping women − through knowledgeable customer service and online workshops − to experience greater pleasure in sex.
'It helps a lot that there is a woman here that can help them and understands them or has a different view on sexuality or sex,' says Madeleine Vreekamp, the shop's manager. 'We want everybody to feel welcome and safe. They can ask any questions they have,' she says.
Exploring female sexuality is open to everyone, explains Vreekamp. 'We also get a lot of people who are referred here by their gynaecologist or doctor, so we are aware of what happens when you are in transition, or you have a sex question about your new gender identity.'
For this reason, there are no gendered areas in the shop. Shiny leather-look shorts hang alongside lacy lingerie. 'Anybody that wants to try on a dress, can try on a dress,' she says.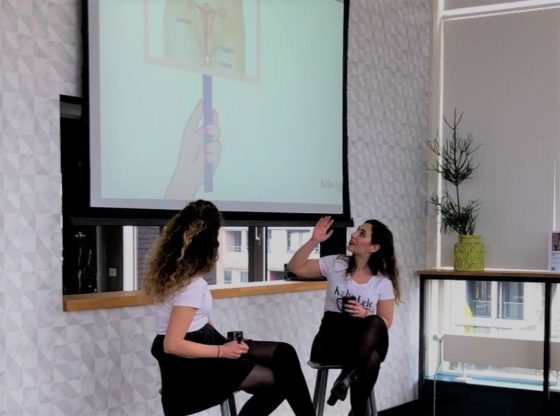 Education
Today, Mail and Female offers a curated collection of the woman-friendly sex-tech that its female founders once struggled to find, but the myths surrounding women's sexuality still abound, says Vreekamp. She rattles them off with a weary familiarity: 'That they have a lower libido; that it's hard to climax; that the vagina wears out…'
Camelia, Gioia and Lea, the young founders of Amsterdam startup Kohe Lele, are using their voices and their products to educate women better about their sexuality and break down these myths. In March they launched the ClimaxBox, whose proceeds support Heels4Pads, a Kenyan initiative tackling period poverty.
The box, Gioia told DutchNews, connects users to a secret virtual 'ClimaxWorld', 'to stimulate couples to rediscover their intimacy and re-connect beyond their routine sex-life'. Its contents are a surprise, but – say the team – always include 'something vibrating, something for the body, something educational, and something for new adventures'.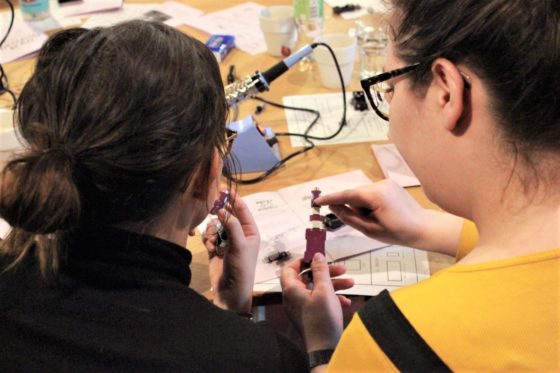 Custom-made tech
Creative technologist Alice Stewart of Amsterdam-based Touchy-Feely Tech has taken another approach: teaching women to engineer their own customised sex toys. Her workshop debuted at Museumnacht 2018, creating, she says, 'an angry mob of aspirational DIY vibrator creators who missed out on tickets'. Subsequent hackathons have also sold out. Meanwhile – she told DutchNews.nl –  she is seeking funding to manufacture 'a DIY vibrator kit' at scale.
Using sextech to create a customised experience is also a key aspect of the erotic audio app Wet-Stories which launched in May and which allows listeners to select from a variety of steamy narratives from taking time for yourself in a hotel room to a sensuous threesome.
The idea, says co-founder Liesbeth Vreeburg, came from 'longing for material' and seeking something more calming and meditative. 'There's so much porn … and it's all about what the man wants. I really wanted there to be something that was more honouring the female body and the variety of preferences that women have.'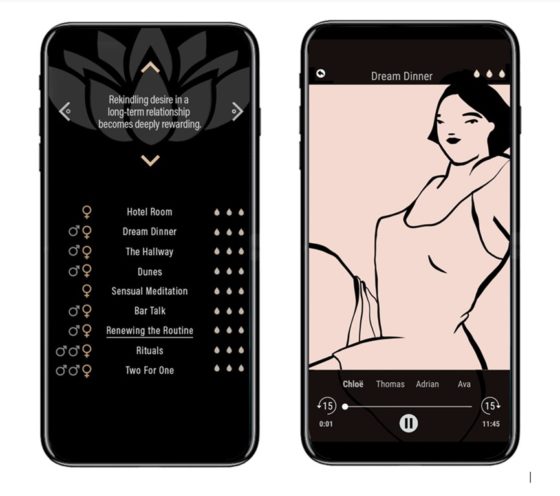 Imagination
'Female sexuality has really been defined by men, and the male gaze, and if the man would like her,' Vreeburg says, '[But] the key to owning your own sexuality is imagination.' Erotic material has tended to focus on the visual aspect, she says, and women cannot always recognise themselves in the story, while an audio narrative – void of information about what people look and sound like – includes everybody.
The orgasm gap (95% of heterosexual men climax during sex compared to 65% of women), is perhaps unsurprising given the sex education girls receive, which, Vreeburg says, is 'focused on dangers, on everything that can go wrong' (pregnancy, infections, rape). 'We don't really talk with young people about pleasure,' she says. 'It's such an important and vital part of having a healthy life and healthy body.'
Vreeburg hopes that the app will 'serve women' and offer an alternative to traditional erotica. 'The tech industry is so male and would never think of something like this,' she says. 'It's been defined by men for a long enough time. Now it's time to see the whole picture.'
Thank you for donating to DutchNews.nl.
We could not provide the Dutch News service, and keep it free of charge, without the generous support of our readers. Your donations allow us to report on issues you tell us matter, and provide you with a summary of the most important Dutch news each day.
Make a donation