Partner content
How to pass your inburgering exams without wasting time and money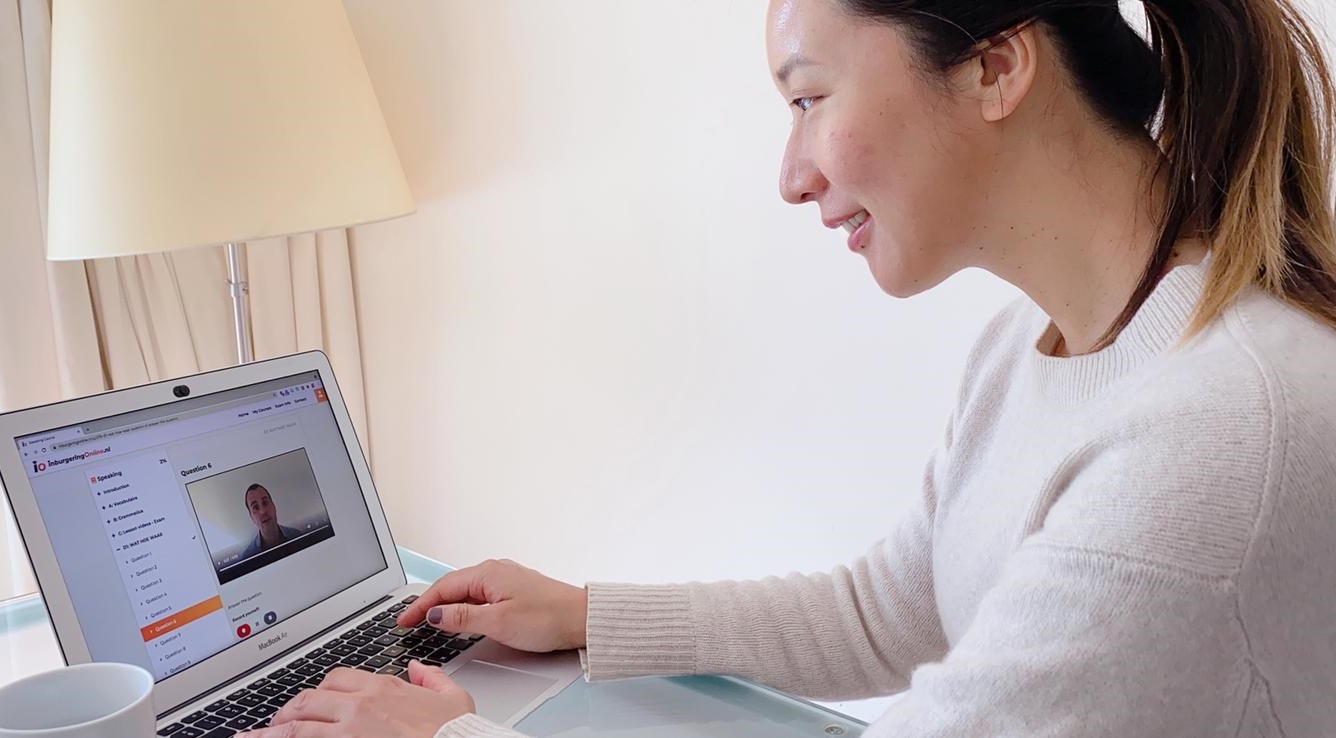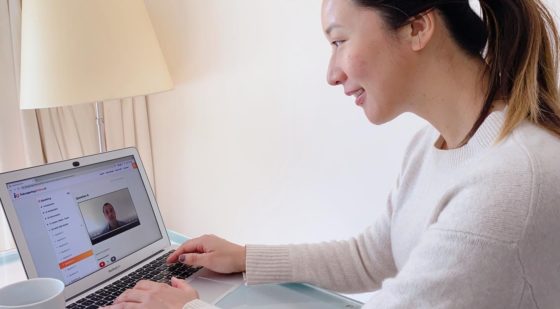 Preparing for the integration exams in the Netherlands is getting easier thanks to InburgeringOnline.nl, a new self-study course which is proving popular with international residents.
If you cycle to work, sprinkle cake decorations on bread, and have a birthday calendar in your loo, you might consider yourself fully ingeburgerd (integrated), but for many newcomers, sitting official integration exams is the only way to secure residency in the Netherlands. And since inburgeringsexamens (integration exams) is already a tongue-twister, it is unsurprising that many candidates find the Dutch language part of the process challenging.
No more stress
Fortunately, there's now an online tool taking the stress out of the procedure. InburgeringOnline.nl familiarises students with the format and marking criteria of the speaking, listening, reading and writing exams, and teaches them the language they need to succeed.
The online course was created in September 2020 by Dutch language teacher Bart Nawijn of BN Language Academy, and has already helped over 600 students prepare for the A2 language exam.
Realising how confusing the inburgering process was for his students, and their eagerness to study at their own pace, Bart set out to design an accessible and e-friendly solution to guide them to success. 'The objective was to make an online course where people need no books, no school, and no teacher, and where they can prepare for the exam from all levels,' he says.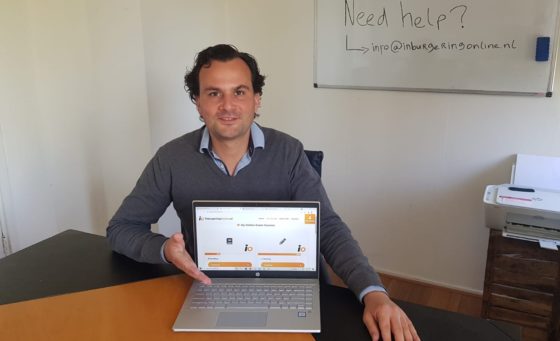 Tailored to the exam
Bart describes much of the existing book-based material as 'old-fashioned, analogue, and dry'. With InburgeringOnline.nl, with its video tutorials and interactive practice papers, he hopes to provide a more modern and engaging learning experience.
What also makes the course different is the way it is tailored to the integration exam and cuts straight to the chase. 'It's fun to learn about stroopwafels and bitterballen and all these kinds of things,' says Bart. 'But I fully understand that if someone wants to pass the exam, they might prefer not to waste time on things which are not important for it.'
The site is also packed with practical information, from how to register for the exam − or cancel it − to tips for improving your Dutch. Grammar points, rubrics, sample answers – everything is explained in English, so learners with no Dutch can immediately get a foothold.
Accessible for all levels
'A student should be able to start from scratch, take the course, and pass the exam,' says Bart, whose site offers a beginners' route alongside a faster one for students already at A1+. 'It's perfect for anyone's learning speed,' he says.
'If you find a certain topic really difficult, there's no one pushing you to move onto the next. You can just spend time on it. On the other hand, if there's something which you find really easy, you can just breeze through it quickly.'
'It was really helpful for a beginner like me,' says Indian national Manivannan Kumar (39), an IT consultant based in Hilversum, who had struggled with the classes offered by his municipality which were taught entirely in Dutch. He passed the reading exam after studying with InburgeringOnline.nl and has been recommending the course to friends.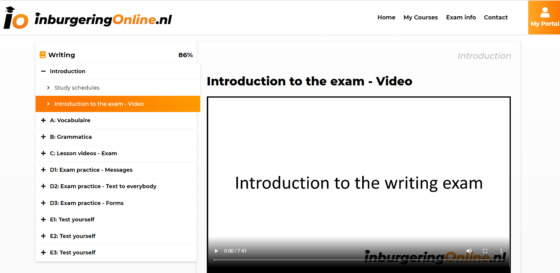 Level of exam to go up in 2022
Not all students on Bart's course are legally required to integrate, some simply recognise the greater freedom and security that the unconditional right to live in the Netherlands brings. Integration reduces dependence on a work visa and a sponsor, for example, allowing people to set up their own business or start a freelance career.
Other advantages include access to social assistance and lower tuition fees at Dutch universities. And with the announcement that inburgering applicants will require a higher level of language skills (B1) from January 2022, smart applicants are signing up for their integration exams as soon as possible.
Feel confident
For Moroccan national Tarik Mallouili (39), who works for a travel company in Amsterdam and has a European work permit, inburgering was not obligatory, but as his Dutch partner was learning his languages, he decided to learn hers.
Initially, he says, he had been baffled by the inburgering process, unclear about where to go or what you needed to know. Now, thanks to InburgeringOnline.nl, he has just heard that he's passed all his exams. 'I felt more confident,' he says. 'It felt like the questions I had already done with InburgeringOnline.nl.'
Tarik was 'really impressed' with the course and says Bart was 'super responsive, super quick' when he had questions. 'It's surprising how they understand what students are looking for,' he says, and has since recommended the course to a friend, who he says is 'in love with it'.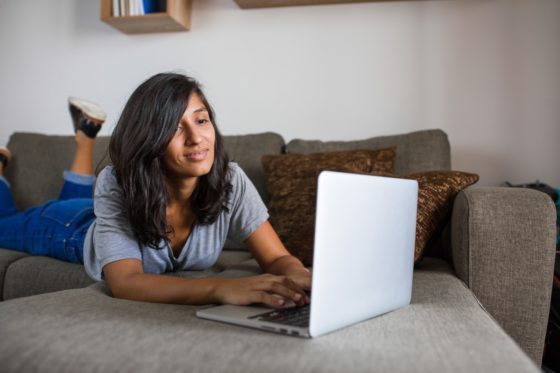 Flexible
For Melissa Groot (50), a Malaysian-Chinese national based in The Hague, InburgeringOnline.nl met her need for a flexible way of learning. 'I have a family to run, so to go to a course back-and-forth three times a week, that's not very convenient for me,' she says.
'What I find really useful is that they give you the option to practise a real-time exam online. You can record your answer and listen again.' 'There are lots of practice exam exercises, vocabulary and grammar, and sample answers with videos,' she explains. 'They take you step by step, explaining in detail about what needs to be done … I went to the exam and I felt very confident and able to answer all the questions,' she says.
Affordable
Melissa also liked that the course was 'very affordable' and includes a seven-day money-back guarantee. Students who want to try out the product, or just need a quick refresh, can sign up for a month (from €11.95), while those taking out a longer-term subscription benefit from a reduced rate starting at €6.95 per month.
Later this year, preparation for the KNS (knowledge of Dutch society) exam will be added to the course, while a section on the ONA paper (preparing for the Dutch labour market) is also in the making. In the meantime, inburgering candidates should soak up as much Dutch culture as they can. Stroopwafels, biking and bitterballen might not be a key part of the language exam, but they are one of the nicest parts of integration.
More information about InburgeringOnline.nl can be found on their website.
Thank you for donating to DutchNews.nl.
We could not provide the Dutch News service, and keep it free of charge, without the generous support of our readers. Your donations allow us to report on issues you tell us matter, and provide you with a summary of the most important Dutch news each day.
Make a donation