Partner content
Buying a house in the Netherlands with an online mortgage: pros and cons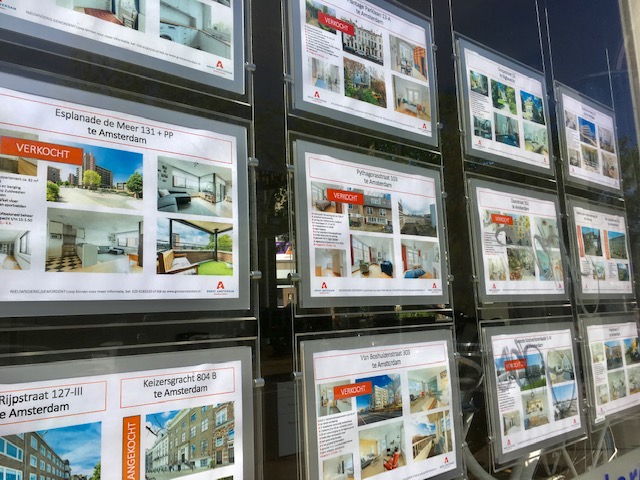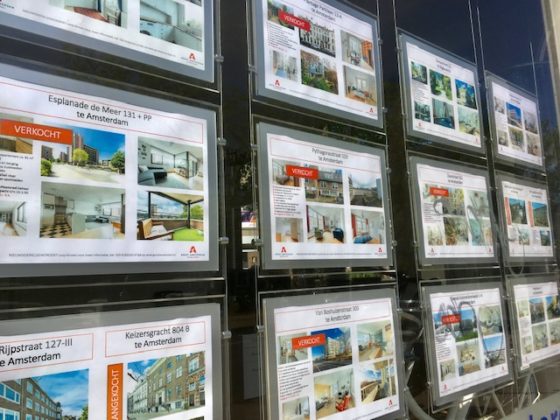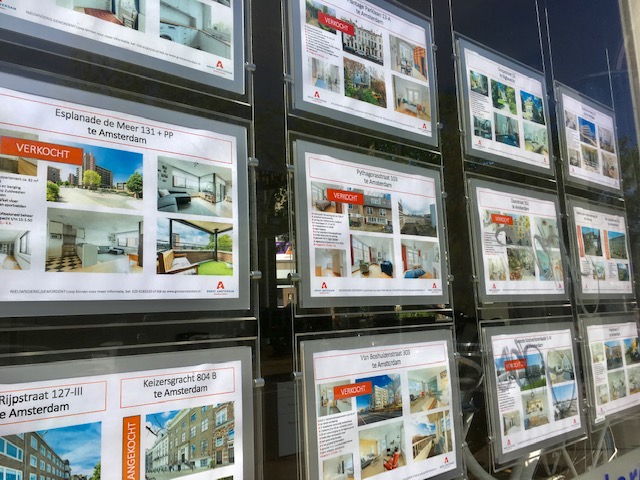 Buying a house in the Netherlands is easier than you may think, particularly now that more of the process can be done online. And while applying for a mortgage used to mean endless meetings, form filling and extended email conversations, you can now sort one out entirely from the comfort of your own home.
'It was the coronavirus pandemic and the need to move so much of our work online that lead to the idea,' says Chiel Versteege of MyDutchMortgage.online, the Netherlands first fully online mortgage broker.
'People who want to know how to buy a house in the Netherlands are used to looking up information about the process online, so we thought, why not make the entire mortgage application process digital as well?'
The result, a year in the making, is a streamlined service that covers the process from start to finish, which, says Chiel can be completed by first-time buyers at a time and place convenient to them.
But is it really that easy? What are the pros and cons of using an online mortgage broker to buy a house in Amsterdam, Eindhoven or The Hague?
Simple
For a start, using an online mortgage broker like MyDutchMortgage.online is best suited to you if you are a first-time buyer in regular employment, with a permanent or at least a one-year contract. Because you have no history on the Dutch mortgage market, your case should be straight forward and easy to deal with – making a smooth, online system the obvious way forward – as long as you are internet savvy, of course.
If you are self-employed, work via an agency or have lots of cash money to spend, your situation is more complicated. A face to face meeting with a personal mortgage advisor will give you a better overview of your options.
Applying for a mortgage in the Netherlands online is also only open to people who are officially resident here. Again, a personal advisor can help you better if you are a 'non dom' but still looking to buy.
Secure
Applying for a mortgage online can also be cheaper than going through a regular broker. MyDutchMortgage, for example, charges less than €2,000 for the complete package – and you only pay once the deal has been signed, sealed and delivered. So you can fill in the application form and upload all your documents without paying a penny.
A regular mortgage application via a bank or traditional broker may cost around €3,000 once all the extra costs are included. Bear in mind too that a traditional mortgage advisor will offer a free initial consultation but after that the fees will start mounting up.
Self-service
Of course, the biggest advantage of applying for a mortgage online is that you can fill in the forms at a time to suit you – without having to worry about completing them in one go, or about dealing with paperwork in a foreign language.
MyDutchMortgage.online, for example, is a completely English language service. Once signed up, you can go through the process in six easy steps, filling in information whenever you linke – even if you have been up half the night on a conference call with the US.
And if you can't face answering questions about the different types of mortgages on offer in the Netherlands – yes, some of the paperwork is pretty tedious but required by law – you can always move on to the next section and come back to it later.
More importantly, because all the digital paperwork is kept in one place, there is no risk you are going to lose important documents either on your desk or in the cloud.
Convenient
It does without saying if the thought of applying for a mortgage to buy a house in the Netherlands online seems too daunting, or if your situation is more complicated because you already have a property to sell, then the traditional mortgage broker remains your best option, says Chiel.
However, Chiel warns, shop around to make sure you get the best price (look out for all those added extras) and make sure that your broker is truly independent, so you get the best possible deal.
'Buying a home and taking out a first time mortgage can be stressful at the best of times, so do whatever you can do to make the process as straightforward and as convenient as possible,' says Chiel. 'Online or offline – there are pros and cons to each approach.'
To find out more about taking out a mortgage online, visit MyDutchMortgage.online
Thank you for donating to DutchNews.nl.
We could not provide the Dutch News service, and keep it free of charge, without the generous support of our readers. Your donations allow us to report on issues you tell us matter, and provide you with a summary of the most important Dutch news each day.
Make a donation