Partner content
PlusPlus: helping small food firms to grow via crowdfunding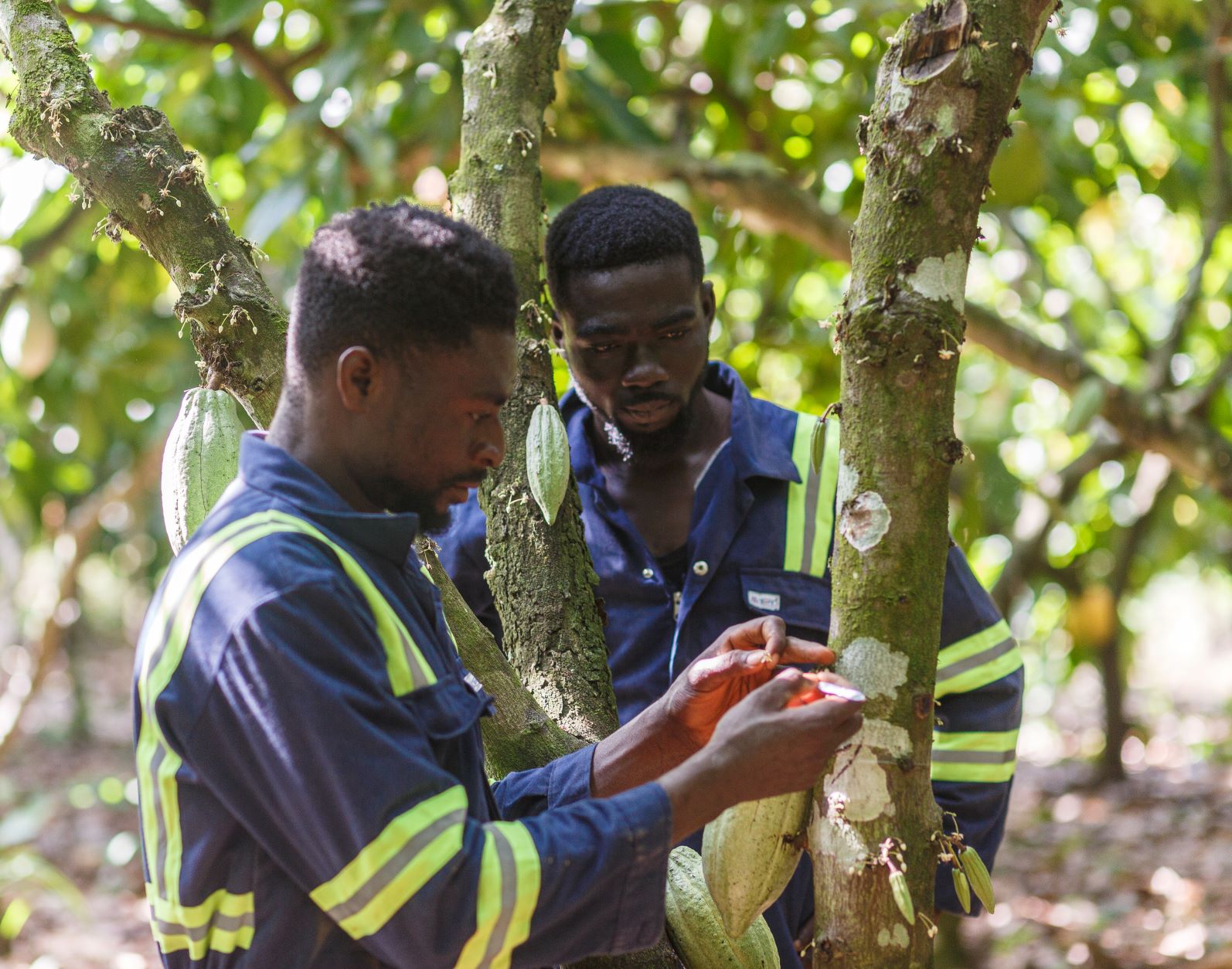 In a small chocolate production facility in Bali, the pandemic wasn't just a health crisis. For Pod Chocolate, which works with local farmers to produce all-vegetable, artisanal chocolate, production almost ground to a halt.
'It was a time of huge uncertainty as the government rationed essential foods which included sugar, our second largest raw material,' recalls chief executive Toby Garritt. 'Suddenly we could not get sugar to produce chocolate! This threatened to stop our production, which would also impact our work with farmers and local communities. The only way for us to purchase sugar was in much higher-than-normal volumes.'
Things were looking bad until in stepped a crowdfunding platform, based in the Netherlands, PlusPlus. The social enterprise initiative, which went live last August, matches people who want to give loans of at least €50, to medium-sized entrepreneurs working in the agricultural and food sector in Africa, Asia and Latin America.
Thanks to these high impact loans, which are paid back interest-free in one to four years, Garritt was able to raise an initial loan of €15,000 and then another €15,000 to keep the factory going.
Important
'The first loan was really important to purchase sugar to enable us to keep producing,' he explains. 'It was also used for working capital at a time when we needed it the most.
'Our second loan is being used to acquire packaging material and machinery that will help us package our chocolate fast and in a more secure way, fully sealing the product instead of just wrapping it. We also need machinery to increase the efficiency of our packaging process, given that we now have new social distancing rules in the factory.'
The company has recently finished a third round of crowdfunding, hoping to increase its output, buy more cacao from several hundred local farmers, and keep its staff of 100 busy. 'To get a traditional loan is a long and technical process requiring security and a self-financing component,' adds Garritt. 'Mostly it takes time and the interest rates are high. A more flexible financing solution like PlusPlus is a huge benefit. Plus it's great linking people into our story.'
Working capital
Isaac Gyamfi, backing organisation Solidaridad's regional director for West Africa, based in Ghana, explains that the PlusPlus crowdfunding solution wants to support small and medium sized enterprises that don't have the credit history to raise money from banks. But as a social enterprise, he says, it also tries to coach young people in developing businesses, such as pruning services for cocoa farmers.
'In small and medium enterprises, you can train the youth in different agriculture-related businesses and equip them with all the relevant skills, but working capital is the problem: where do they get money to buy basic tools?' he says.
'The financial markets are unresponsive to those type of needs because they don't have a track record of keeping the financial historical data which every bank would ask for. That's where PlusPlus fits in, to help develop business plans and then provide capitalisation at an affordable interest rate for this young person to start and grow the business, and then pay back the investment. These businesses are high risk, though, and the financial sector doesn't want to go there.'
He says that the enterprise can particularly give opportunities to young people who are still supported by their parents and those moving from villages to the city in search of work. 'My vision is to see beneficiaries guided and coached as they start these businesses so they can grow and become successful with the PlusPlus money,' he says. 'When the money is paid back, it is a revolving fund.'
Challenges
Suzanne Larsson, a board member of PlusPlus, said an English language version has just been launched. 'One of the big challenges is access to finance for communities and small corporations in the emerging market,' she says. 'There is microfinancing for the smallest institutions and a good availability for money for larger ones but there's a missing middle.'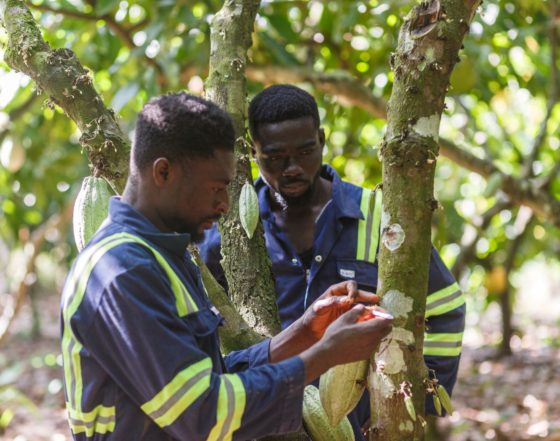 The venture, launched by Cordaid, Truvalu, Lendahand and Solidaridad, accepts that there is some risk to these loans but hopes charitably-minded people will want to contribute to this direct funding effort. 'We are focusing on the agri-space and food because this is a particularly challenging space to get financing,' she says.
'But we feel these entrepreneurs are at the core of development in these countries. Targeting the ecosystem around farming communities, you can stimulate employment, economic development, food security and indirectly support farming in smaller farms.'
Impact
There is also an investor demand for projects that deliver impact, she says. 'We feel more and more people want to support problems in the world, and would like to be more involved directly and feel their contribution. People feel giving is not always the best way and a loan that is repaid makes more sense, and they can select the entrepreneurs and stories which appeal to them.
'Because it's a loan, we'd like to create a gift that keeps on giving and becomes part of continuous money flows to people who have difficulty accessing financing.'
Projects that have received funding include a potato processing factory in Kenya, a pineapple processing plan in Benin and small startups in Ghana, and investors put in anything from €50 to several thousands. The organisation takes a broker's fee of 6% to 7% to cover costs, and the idea is to become a sustainable social enterprise.
Back at Garritt's cocoa factory in Bali, it wasn't just the money that made a difference at a sticky time. He adds: 'The other big benefit from this loan was the confidence and motivation it gave us knowing that on the other side of the world there were hundreds of people who cared, even at a difficult time for themselves.'
You can help support food security and small businesses with PlusPlus today. Learn how at: https://www.plusplus.nl/en-EU 
Thank you for donating to DutchNews.nl.
We could not provide the Dutch News service, and keep it free of charge, without the generous support of our readers. Your donations allow us to report on issues you tell us matter, and provide you with a summary of the most important Dutch news each day.
Make a donation