Lockdown Love – What's it like to date during a pandemic?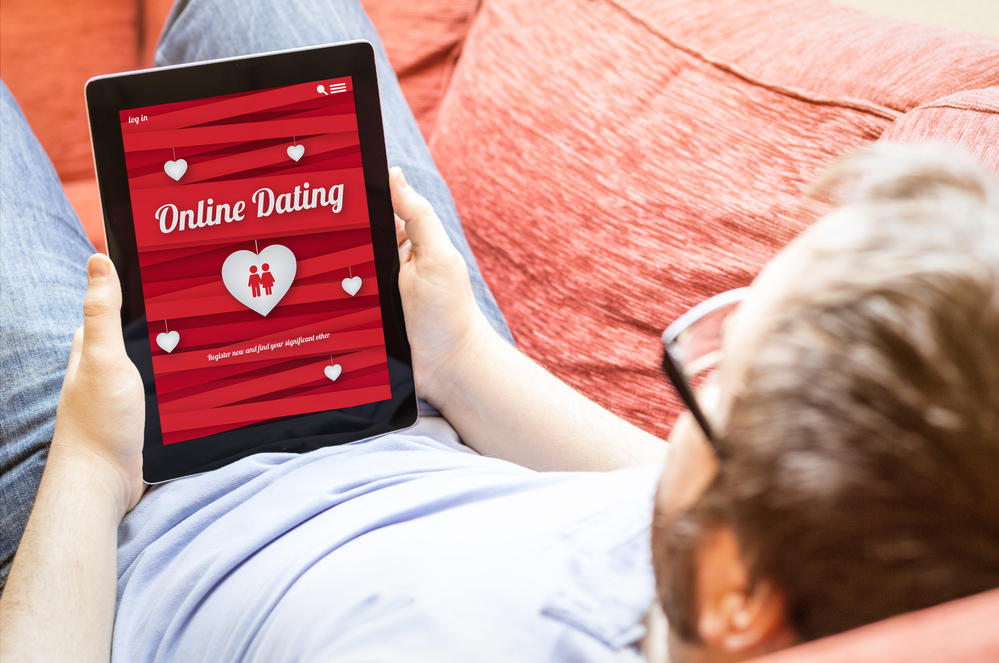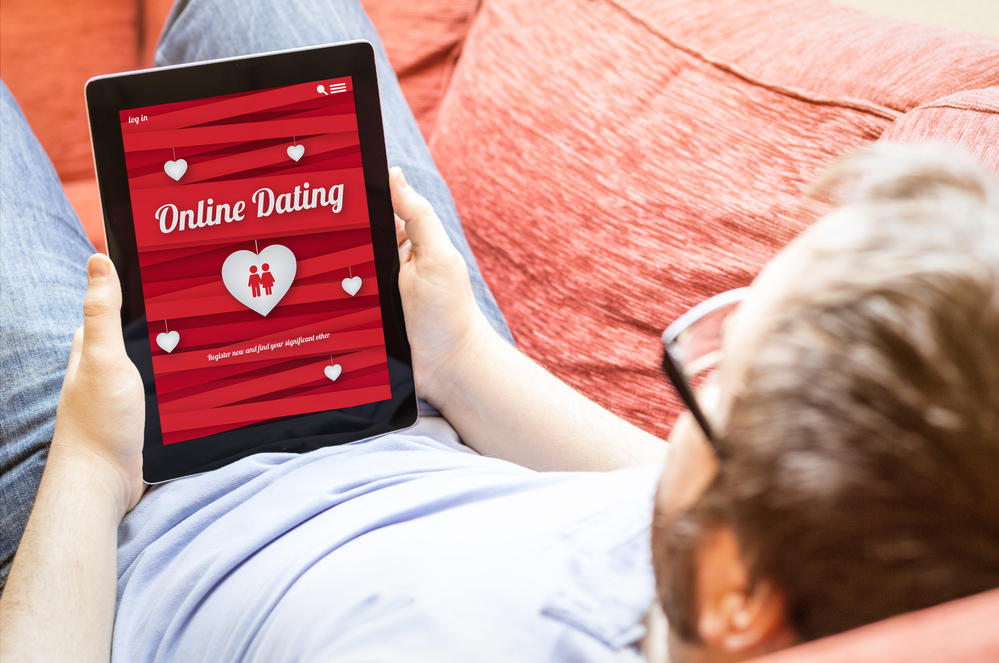 Across the Netherlands, nervous first daters can finally blend in with the crowd as bar terraces reopen and licences are extended to 8pm. But how easy has it been to find love during lockdown, and what lessons have daters learnt along the way?
'You can tell who are the dating people,' says Anna Maria (26), a PR executive from Amsterdam who's been using dating apps Bumble, Tinder and Hinge during the lockdown. 'It's the ones who are holding a drink and having those weird walks in the park – if you look for it, you will spot them for sure.' She has had her fair share of dates in the capital's Westerpark, but is tiring of the format. 'I'm not going to date until everything reopens again,' she says.
Dating apps
Awkward or not, internet dating has soared during the pandemic, with the number of under-20s meeting people online increasing from 15 to 26%, and apps such as Happn reporting a 15% rise in subscriptions.
Anna Maria puts the increase down to the tedium of lockdown. 'I'm convinced more people were dating because there's nothing else to do,' she says. 'People were bored and more interested in meeting people.'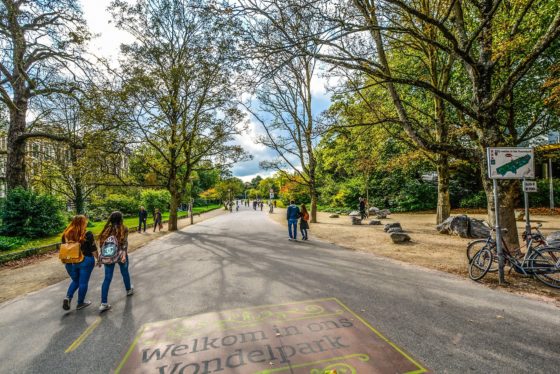 The wild west
Daniel* (30) from Amsterdam, who has been using Tinder and the gay hook-up app Grindr, agrees that online dating has helped ease the monotony of lockdown. The apps, he says, were flooded with men. 'Lots of people who might [normally] be more into the party scene were more grounded.'
Though he describes the gay dating scene as a 'wild west … where anything's allowed', he has been surprised that the risk-taking culture has continued during the pandemic. Staying at home in forced celibacy was never going to work for him, but he has taken six (negative) Covid tests to try to reduce the risk of transmission.
Daniel accepts that 'any credible government is not going to make specific rules for single people', but has found the regulations 'too strict' and says that the government 'needs to be more aware of what's happening in practice and not in theory'.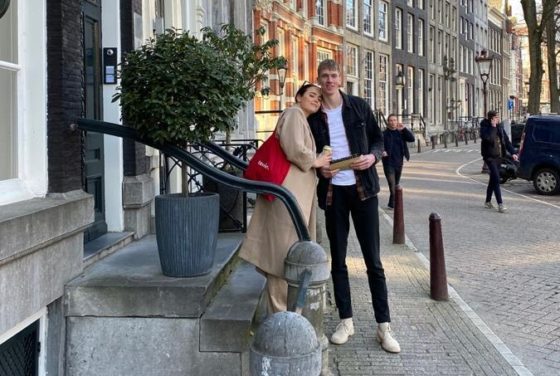 Sex buddies
'This whole lockdown has revealed how important for me it is to have physical contact, and not just sex, but in general,' Daniel says. 'My circle of close friends − straight and gay − had a really tough time, with bouts of depression and anxiety. It made me conscious of how important it is to take care of your mental health − and things that help you with your mental health are social and physical connection.'
He does, however, applaud the government's recommendation that single people pair up with a 'sex buddy', a trend which has largely taken the place of one night stands among young people during the pandemic. 'That's a great proposal,' he says, but admits he had to chuckle: 'I remember thinking, gay people have been doing this for years!'
After months of using the apps, and one or two short-lived relationships, Daniel says he 'came to the conclusion that it wasn't the best way to meet people', preferring the 'more organic' party scene to online meet-ups where, he says, 'expectations tend to ruin it'.
'Gay people are really excited about bars opening again,' he says. Technology has played an important role during lockdown, but bars and parties, he says, are the gay dating scene's 'natural habitat' and 'still a really good place to meet people'.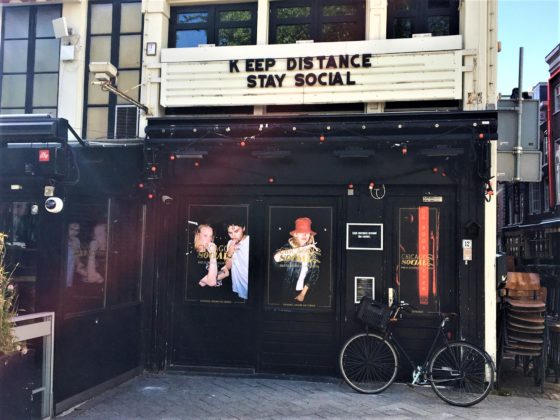 Curfew
For Nora* (39), the curfew − which she describes as 'brutal for single parents' − has been the hardest part of lockdown dating. She started looking for a partner in the summer of 2020, but found it almost impossible once the curfew came in. Lockdown dating as a single parent, she jokes, is like Would you like to help put my kid to bed and stay for breakfast?
'I feel like the curfew really changed everything,' agrees Anna Maria. 'You end up having a level of intimacy with people you do not really know,' she says, as the only way of continuing the date is a my place or yours? situation. Winter was particularly difficult. 'The weather was so cold, that was the only option,' she says. And then, like Nora, she faced a dilemma: 'Either this person has to stay until 4:30am or I have to get them out now … It was kind of awkward.'
Safety was an issue, too. Anna Maria had one friend who called the police when her date refused to leave. 'The thing I'm most excited about is regaining some space and territory and meeting in public places surrounded by other people,' she says. Seeing exhibitions or going to the cinema 'gives you points to talk about', says Anna Maria, who found that dating at home, watching TV, meant that things got too cosy too quickly. 'You went immediately to the boring part of the relationship,' she says.
Claustrophobic
'You need to be prepared to be in close quarters from the very beginning,' says David* (31), who had two short relationships during the first and second lockdown, dating women with the help of the Parship app or introductions made by friends. The pandemic, he says, forced his relationships to get too serious too soon, which became claustrophobic.
The recommendation to minimise travel, for example, led him to spend most week nights with one girlfriend, who lived in a different city, while the strangeness of the pandemic saw her – a fellow expat far from home – dependent on him as a support system. 'She wanted to be around me more and more, and probably I was not ready for that step,' says David.
Approaches to the pandemic, he found, could make or break potential relationships. 'If I see someone who is attractive but isn't wearing a mask … that turns me off completely … [as] they don't care for people around them.' 'My dating life can wait a bit longer if we're talking about keeping someone safe,' he says.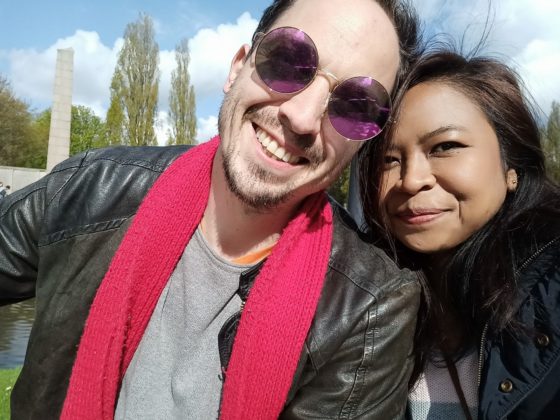 Upside
Yet David describes lockdown dating as 'beneficial' on the whole. 'I'm thankful in a very weird way,' he says. 'I've been doing a lot of soul-searching during the pandemic … For me, it has been insightful and definitely not boring.'
Nisa (35) from Rotterdam also found that the lockdown sped up her relationship with her partner Boris (36), but – unlike David – has no regrets about the direction it has taken her. When border closures threatened to separate the Malaysian from her German boyfriend, the couple made the decision to marry. Boris proposed to her in Rotterdam's Schoonoord Park and they tied the knot a week later. 'It almost sounds like a rom-com movie,' she jokes.
And even Anna Maria, who had to take a break from all the park dates, admits that lockdown dating was not all bad. 'One of the advantages of the curfew was, if you were bored, you had a chance to leave,' she says. As the country opens up again, daters seeking a quick exit will need to get more creative with excuses.
*name has been changed
Thank you for donating to DutchNews.nl.
We could not provide the Dutch News service, and keep it free of charge, without the generous support of our readers. Your donations allow us to report on issues you tell us matter, and provide you with a summary of the most important Dutch news each day.
Make a donation