Interactive map reveals inequality of opportunity in the Netherlands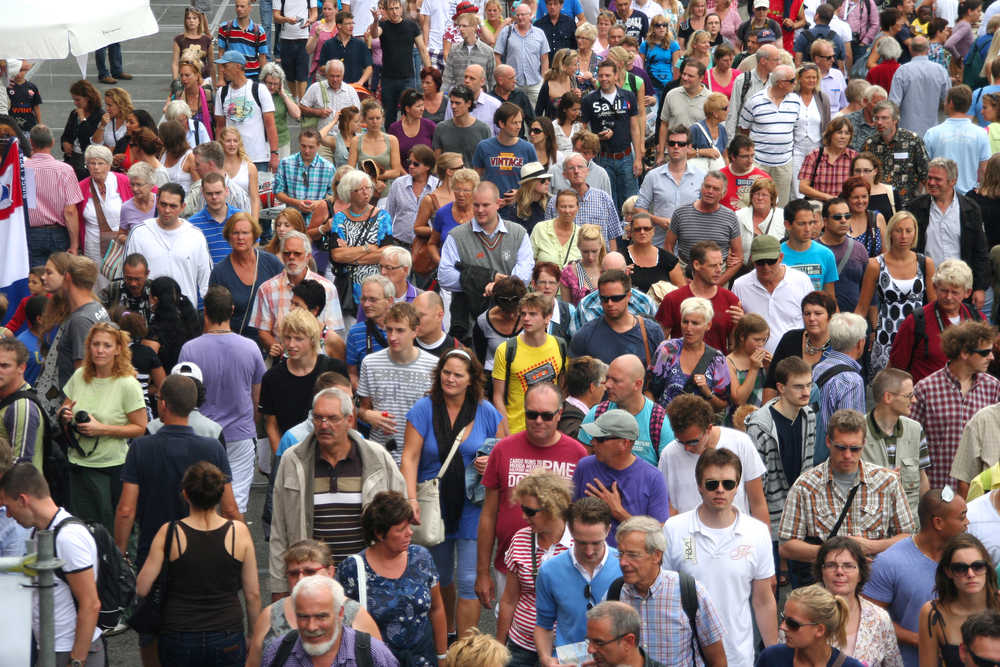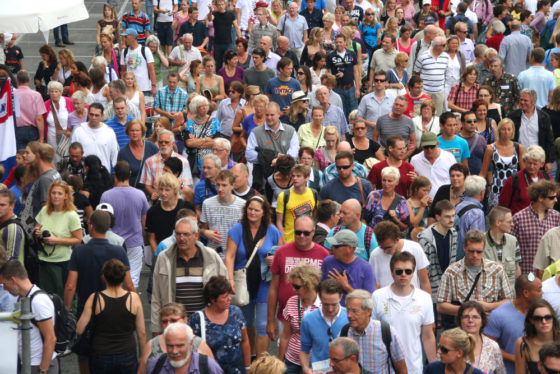 Researchers at Erasmus University in Rotterdam are uncovering what they describe as 'striking' levels of inequality in the Netherlands, after pooling massive amounts of data on millions of Dutch residents. The findings have been loaded into an interactive map – the Kansenkaart – which the study authors are hoping will influence government policy.
The map highlights some significant disparities in later life outcomes for children throughout the country. Gender, location, ethnic background, family income and birth weight all forecast the level of education and income any child is likely to achieve.
'Inequality of opportunity begins in the womb', says lead researcher Bastian Ravesteijn.
'Dutch policy makers typically view Dutch society as egalitarian, but knowledge on equality of opportunity has been scattered. We decided to pull many data sources together to provide an integral overview'.
The quantity of statistical analyses was so vast, he says, it would take around ten days of computing time alone to rerun them. Here are some of the project's key findings so far:
1 Parental income
Perhaps unsurprisingly, what a child's parents earn each year will determine a lot about their life. Growing up in a high-income family (the top 25% of incomes) rather than a low income family (the bottom 25%) will give children three times the chance of achieving an college (hbo) qualification and five times the chance of earning a university degree.
By the time they reach their 30s, their average income has doubled.
Low income children from Rotterdam, for example, have an average of 26.1% chance of obtaining a higher professional education or university degree. This rises to 43.4%  for high income children.
Some areas show even bleaker outcomes; the richest stratum of families in the town of Urk barely matches the poorest in Rotterdam, with only 26.4% achieving higher education. This drops to 13% for Urk's lowest income families.
2 There is more equality in the countryside
The map also shows surprising geographic patterns when comparing people who grew up in families with the same income. Many rural areas show a greater degree of social mobility than urban areas.
Children of low-income families in the big cities, the northern regions of Groningen and Friesland and the old mining region in the south of Limburg have on average lower income and education levels when they reach their 30s compared to people who grew up in socioeconomically comparable families elsewhere.
For example, the poorest class of children in central Groningen go on to earn an average of almost €33,000. In towns like Westvoorne, the poorest go on to earn over €46,000.
3 Women are disadvantaged almost everywhere
Also perhaps unsurprising is that women earn less than their male counterparts. In Rotterdam, boys from low income families will typically go on to earn more than €12,000 more each year than girls from the same background. This despite the fact that over 7% more of these girls will have achieved a higher level of education.
On the island of Texel, women are over twice as likely as men to achieve an HBO or university qualification, but average around €14,000 less in annual income.
This trend is even more pronounced in the county's Bible Belt, the historically Protestant communities that stretch from the southwest to the northeast.
In Urk, maybe the most infamous of these communities, the average personal income of a woman from a low income family will be around €16,000 by the time she reaches her 30s. Men from the same background average over €55,000.
4 Migrant children
Individuals with a Turkish, Surinamese, Moroccan or Antillean background have worse outcomes in education and income than people whose parents were born in the Netherlands. This again stands regardless of economic background.
In Amsterdam, children of high income Dutch families will typically go on to earn around €5,000 more than high income people of Moroccan origin.
In Maastricht, low income Dutch children will earn almost €11,000 more than low income Turks, and over €8,000 more than Moroccans.
However, women from almost every migrant group go on to earn about the same as daughters of Dutch parents. Remarkably, Moroccan and Antillean women are slightly more likely to achieve higher education than their Dutch counterparts.
New research
While the current findings are merely descriptive, Ravesteijn's team is now working on new research to estimate which public policies would be most effective in improving equality of opportunity.
'We are working with midwifery and Jeugdgezondheidszorg (Preventive Youth Health Care) partners to study how prevention in early childhood can impact health and development over the life course,' he says.
The study follows in the footsteps of the US Opportunity Atlas, a Harvard University project co-authored by economist Raj Chetty, who was later enlisted to brief President Biden on American inequality.
To gain similar influence in the Dutch government, however, Ravesteijn and his team need funding.
'We have extensive plans to drastically improve the Kansenkaart, but the problem of providing a public good like this is that there is no logical party to foot the bill. We hope that funding opportunities will open up in the near future.'
Thank you for donating to DutchNews.nl.
We could not provide the Dutch News service, and keep it free of charge, without the generous support of our readers. Your donations allow us to report on issues you tell us matter, and provide you with a summary of the most important Dutch news each day.
Make a donation