'I appreciate the way the Dutch remember those who died in WWII'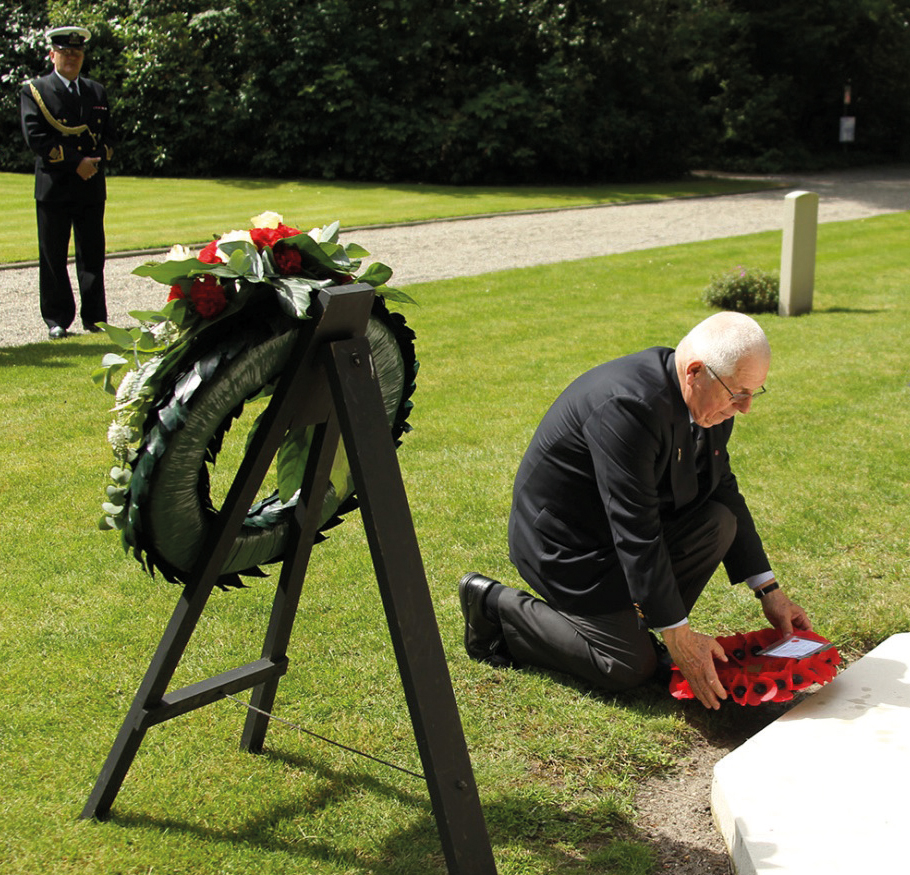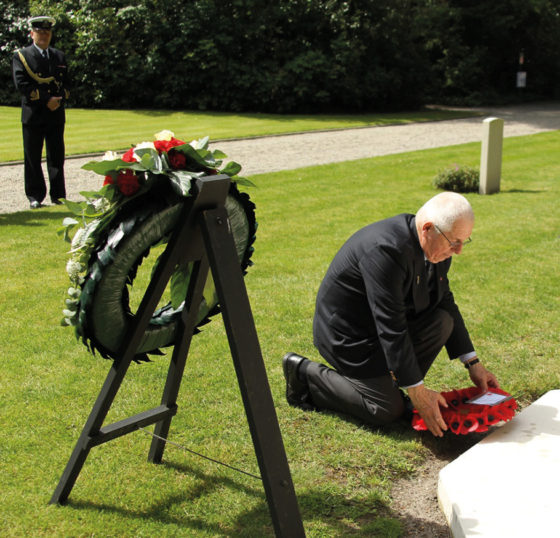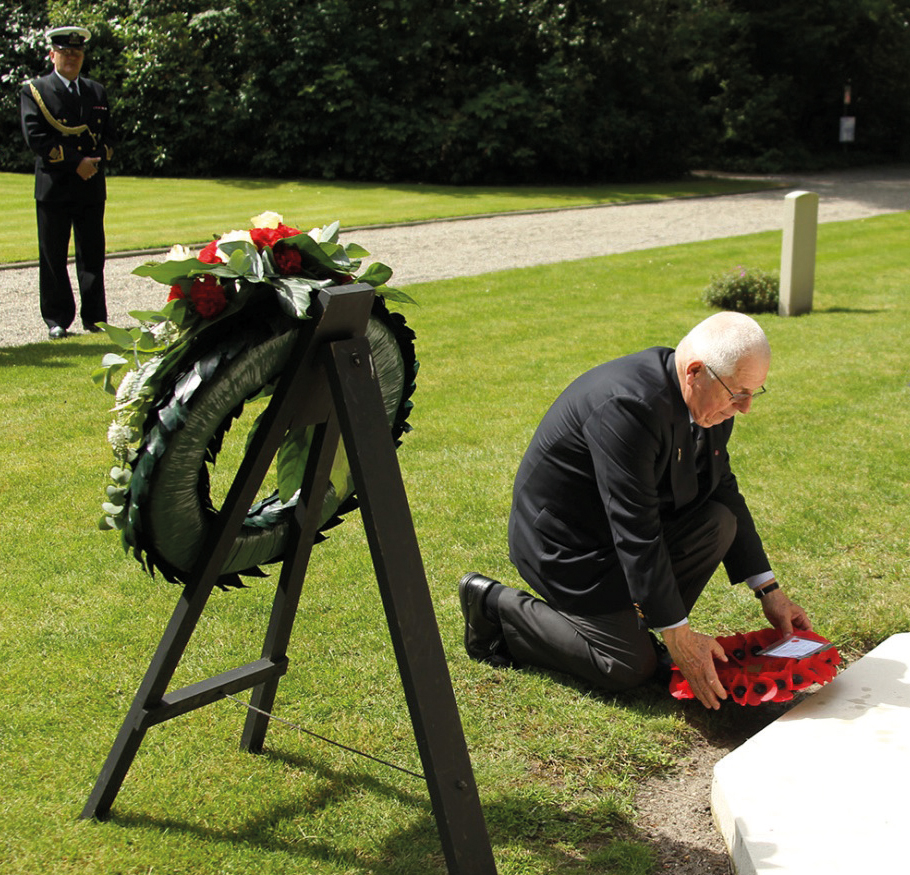 Malcom Mason, 82, used to visit Amsterdam on leave from the RAF in the 1960s. Now living in Nunspeet, he retired this year as chairman of the Amsterdam branch of the Royal Air Force Association after 40 years involvement with the club. He learned Dutch from Linguaphone records, has adopted the scruffy Dutch way of dressing and says he would be gobsmacked if he was told he had to go back to Britain.
How did you end up in the Netherlands?
I joined the Royal Air Force as a young lad of 16 and when I had completed my apprenticeship training I was posted to Germany. We used to come to Amsterdam on weekend leave and that is where I met my wife. We eventually became very romantic.
When I went back to the UK she came across and we got married because of course in those day you needed visas. My neighbours thought it was a shotgun wedding but it wasn't. Her visa was running out.
We originally lived in married quarters in the UK but my wife did not like it and she came back to Holland and I joined her as soon as I could leave the RAF. In the RAF I was a weapons technician so I tried to get a job at the Fokker aircraft company but they did not want me so I ended up working on a production line. I hated it.
My Dutch was not great at the beginning so it was hard to get a decent job. I ended up going back to Britain and sailed with the merchant navy for a year to earn money. Then I got a job at the Hoogovens steel works where I worked for seven years but I had a serious accident and was blinded in one eye. So I could not work there any more.
I then bought a licenced taxi in Amsterdam in the days when you had to do exams and various tests. It was very expensive to get a licence.  I eventually I moved on to becoming be a tourist guide, taking exams in art and Dutch history.
The British consul came up to me at a reception and asked me to be his driver, and when I heard from his current driver George about the pay and the perks, I took the job and I really enjoyed it. After three years I moved into the office and was eventually appointed vice-consul, a job I loved. I retired in 2003.
My working history is like a story, starting with something I wanted to do and ending with a job I loved and things I did not really like in between.

How do you describe yourself – an expat, lovepat, immigrant, international?
I'm British and I don't want to change my nationality. In the early days, in the 1960s and 1970s, before Britain joined the Common Market, I had to report to the police quite often because you could only get a work permit for three months at a time. I classified myself as as a British gastarbeider. At my present age becoming Dutch would be a waste of money anyway.
How long do you plan to stay?
This is where I live. My wife and I would have been married 60 years on April 28. We have eight grandchildren and nine great grandchildren.

Do you speak Dutch?
I speak Dutch fluently but I'm actually taking Dutch lessons at the moment because I still get het and de mixed up. I'm determined to get through that course right to the end.

I actually learned Dutch after we left married quarters when Ricky came back to the Netherlands. I had a lot of time to myself so I borrowed a Lingaphone course from the RAF library and played these 78 RPM records to get the pronunciation right.
But when I came here people looked at me in amazement because I was speaking a language that had not been modernised – the records had been recorded in the 20s or 30s and were terribly old-fashioned. I used words like Amsterdamsche rather than Amsterdams. Mind you, it soon rubbed off. Speaking the language has been very useful to me, especially when I was vice-consul. It opened doors.
What's your favourite Dutch thing?
I really appreciate how the Dutch remember those who sacrificed their lives in the Second World War. I've been in the Air Force and I was chairman of the Royal Air Force Association, so I sometimes organised ceremonies as well. One that I did every year takes place at 6pm on May 4 at a field grave in the Beemster where the crew went down with the aircraft and are still in the ground. The Dutch respect that and they are continually setting up monuments across the country to those who lost their lives. This is something I really admire.

How Dutch have you become?
I've have taken on quite a few Dutch habits, like their scruffy clothing. If I wear a suit, people ask me if I am going to a funeral. I like Dutch food and their discipline. They seem to be much more disciplined than the British these days.
Which three Dutch people (dead or alive) would you most like to meet?
I would like to have met Pim Fortuyn, the politician who was murdered. He touched on subjects that a lot of people would not touch at the time and I thought that was very brave.

I'd like to meet the minister president Mark Rutte.
One person I have met, but I would like to have met again is prince Bernhard, the current king's grandfather. He opened three of our RAF clubs. The last one was in a fort that was part of the Stelling van Amsterdam, which we had to convert into a lovely little pub. We fixed the date, April 1998, which was the 80th anniversary of the foundation of the RAF, and planned everything with his private secretary.
But when someone suggested we clear it with the state information service, it turned out there was nothing about it in his diary. Prince Bernhard actually rang me and said, 'we've made a right balls up of this, and I can't come on that day. I'll be with president Mandela in South Africa.' Anyway he eventually came a week later.
What's your top tourist tip?
What a lot the tourists don't see is how clever the Dutch have been with water. They tend to go to the Rijksmuseum and look at the windmills in Zaanse Schans. But it is fascinating to me how the Dutch manage their land. There are several museums around the country devoted to the issue, such as the museum at Cruquius and the Zuiderzee museum.. they're very good.

Tell us something surprising you've found out about the Netherlands
The things that used to go on in Amsterdam in the 1960s with the white bikes and the white cars. And there was that incident on the Spui in 1967 with a girl [Phil Blom] who was completely naked, it was extraordinary. It was anarchy, the things they were getting up to.
And I was surprised too at how hard the police could be at times. It was not something that you saw in Britain. I've also been amazed at the prison system as I visited a lot of prisons in my role as vice-consul. The amenities that the prisoners here have, like gyms and swimming pools, are surprising, although things are moving that way in Britain now too. 

If you had just 24 hours left in the Netherlands, what would you do?
I'd say goodbye to my children… actually I really don't have an answer. I've lived here for 56 years. If they told me I had to go, that leaving was the price of Brexit, I'd be shocked. I'd be gobsmacked. I'd ask what I had done wrong.

To find out more about the Amsterdam branch of the Royal Air Forces Association, please visit the website.
Malcolm's wife Ricky died in February this year. He was talking to Robin Pascoe
Thank you for donating to DutchNews.nl.
We could not provide the Dutch News service, and keep it free of charge, without the generous support of our readers. Your donations allow us to report on issues you tell us matter, and provide you with a summary of the most important Dutch news each day.
Make a donation