Eurovision! A DutchNews.nl guide to the Rotterdam extravaganza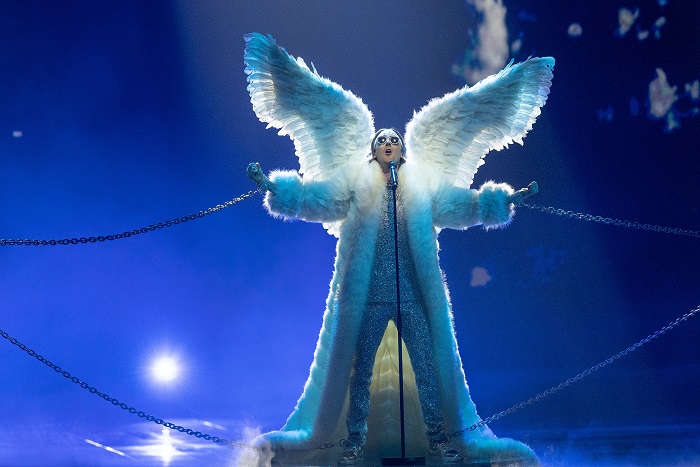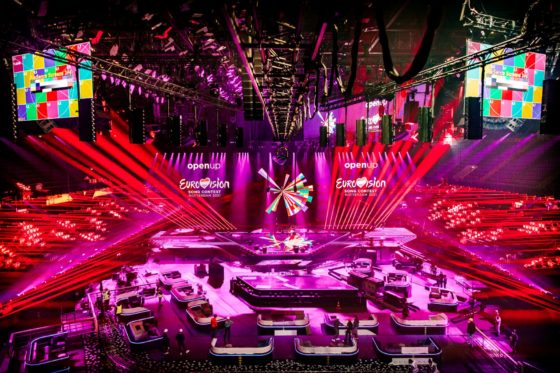 Although nobody could be as rude as British television commentator Terry Wogan used to be, the Dutch are going to take a stab this year as they present the Eurovision Song Contest from Rotterdam.
For those who don't remember the epic moment when Duncan Laurence sang a haunting ballad called 'Arcade', back in 2019, the Netherlands won last time. This means the country has the joy, cost and (as it turns out) zero-tourism benefit of hosting the battle of tonsil-wobbling from countries loosely associated with Europe, like Australia.
Traditionally, Eurovision tells us, 'six countries are automatically pre-qualified for the Grand Final. The so-called "Big 5" – France, Germany, Italy, Spain and the United Kingdom – and the host country.' Fair? Who said anything was fair in geography?
After the first semi-final on Tuesday night (and in order of their length of trouser/skirting material), Israel, Azerbaijan, Cyprus, Malta, Belgium, Ukraine, Sweden, Lithuania, Russia and Norway have qualified.
If you were not brought up with the annual ritual of judging the best and worst song, costume and English-ish lyrics (you can't go wrong with your own language, guys), this is our entirely subjective guide to the Eurovision Song Contest Rotterdam 2021.
How does the voting happen?
After a second semi-final on Thursday, 26 acts will be ready to strut their stuff for the Grand Final on Saturday night, from 21.00 CEST. Everyone has to sing live, a new song of a maximum of three minutes long, and then each country will vote.
Watch carefully for the latest update on geopolitical alliances and who wants a new best buddy. A country jury gives a set of 1 to 8 points, then 10 and 12 points. Each country's home audience does the same, voting by phone, SMS and the official app. 'Out of fairness', you can't vote for your own country (although if you have a VPN, will they find out?)
Then is the nail biter to discover who may have the honour of winning 'nul points' and who 'wins' their country a million-plus euro bill for hosting the next event. The victor of the 64th Eurovision Song Contest will walk in the footsteps of Celine Dion, Dutch Teach-In (with Ding-a-Dong) and Israel's Netta and her chicken song.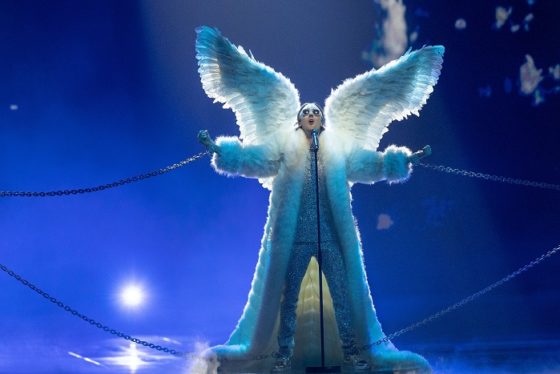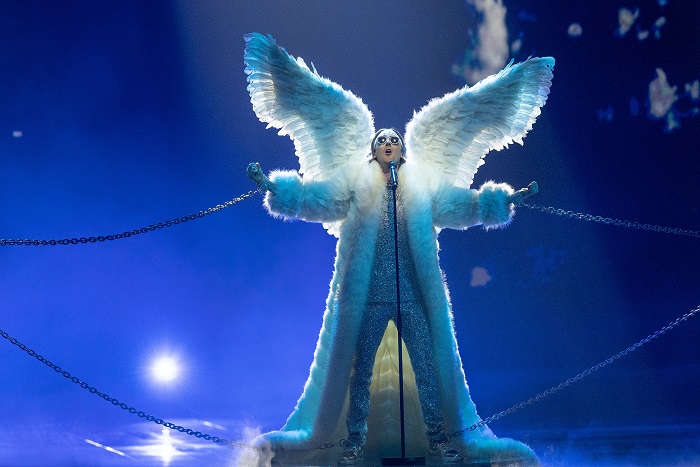 Who has the best song?
You're asking the right person! In my view, it cannot be any other than Norway's TIX, with his Fallen Angel. Not only does he reference neurodiversity by referring to his own Tourette syndrome, but the hook is a real oorwurm, meaning that you'll find yourself humming it later. Even if the video, about bullying, makes you tear up.
Sadly, the bookies disagree with DutchNews's expert view, and they rate Italy's rock band Måneskin's Zitti E Buoni. It's not our cup of tea, but the chaps have certainly gone full Eurovision with lavish kohl and missing clothing in important places.
Other numbers that delight the ears at DutchNews and also fans around the world include Malta's fantastic girl power number by Destiny, Je Me Casse. This means, she explains, buzz off – 'excuse my French'. It's not going to win a poetry prize for rhyming (honey/money/dummies) but she has a storming voice, dazzling clothes and a huge stage presence.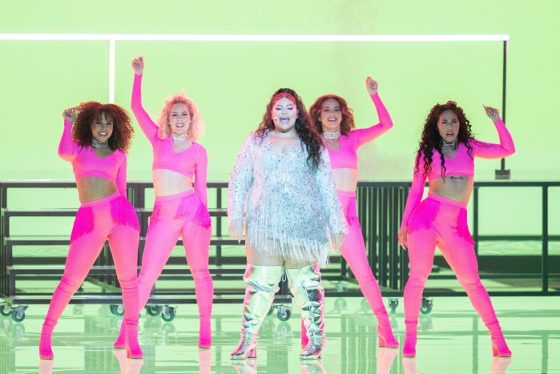 What does it all mean?
If you think the secret is a haunting, falsetto voice, then the faraway winner this year must be Switzerland's Tout l'Univers by Albanian-Swiss singer Gjon's Tears. It's poignant, so you won't be dancing on your table. But full points for not feeling obliged to sing in English, beautiful lyrics and a touching story of carrying on after the loss of a loved one.
The Netherlands' Jeangu Macrooy with his Birth of A New Age probably won't bring home the gong, but the Surinamese singer and songwriter has come up with a catchy chorus inspired by the Black Lives Matter movement and an old Surinamese saying 'Mi Na Afu Sensi, No Wan Man E Broko Mi': 'I might be a half cent, but you can't break me'. It feels timely, in the week that the Rijksmuseum launches its first exhibition on the repercussions of slavery.
Ukraine's entry, Shum by Go_A, meanwhile, is also based on traditional music and rhymes, but in more traditional Eurovision style, it's unclear what on earth the hypnotic folk-electro tune is going on about. 'A new form of ancient, magical ritual,' apparently.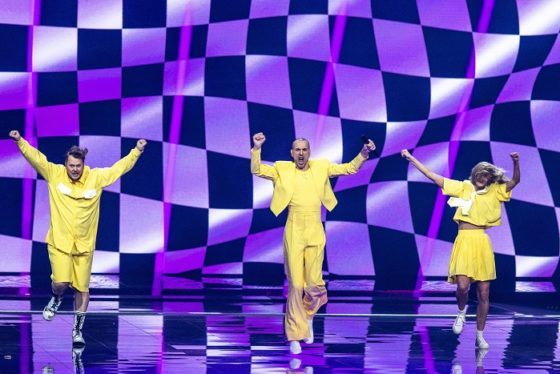 Who has the best costume?
Good question. There's a glut of songs about female power, and Russia's Manizha belts out some folk tunes/rap/general whooping in Russian Woman, emerging from a gigantic traditional dress in a lovely, red boiler suit. Douze points for practicality.
Bizarrely, the other songs about female power combine words of strength with little in clothing. The costume reveal by Israel's Eden Alene takes the title Set Me Free extremely literally, when she removes almost everything except her gigantic hairstyle. The saucy, Cyprus entry El Diablo by Elena Tsagrinou is another sparkly, nude look. Azerbaijan's Mata Hari by Efendi even attempts to bring back the garter.
At the other end of the dress-for-the-weather spectrum is Norway with wings, a fetching fur coat and full-body glittersuit. Meanwhile, DutchNews predicts that Lithuania's Discoteque by The Roop may start a trend for yellow, asymmetrically-cut suits. We're not sure about the white socks.
Find out more, watch the Eurovision Song Contest with us and share your wisdom at 9pm on Saturday night
*Other members of the DN team take no responsibility for views expressed here
Thank you for donating to DutchNews.nl.
We could not provide the Dutch News service, and keep it free of charge, without the generous support of our readers. Your donations allow us to report on issues you tell us matter, and provide you with a summary of the most important Dutch news each day.
Make a donation