DutchNews.nl and Facebook: computer says 'hope you are well'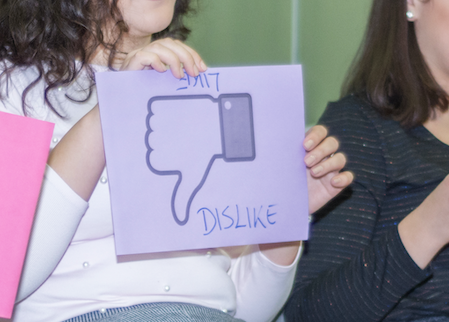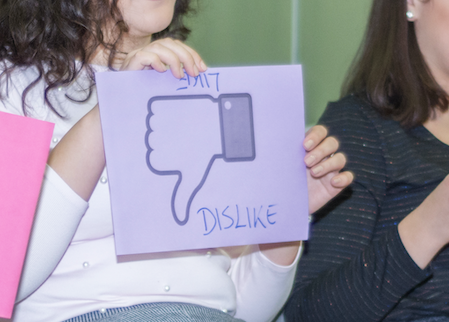 If you follow DutchNews.nl on Facebook, you may be wondering why our page has not been updated since April 25. The answer is simple. We have no idea.
The DutchNews.nl Facebook page has been a central part of our information provision since it was created over 11 years ago. In that time, 67,000 of you have started following it, to pick up our regular posts.
That reach has brought with it problems, particularly in the form of trolls, sneaky advertising posing as comments and direct abuse leveled at the DN team. But now a new issue has arisen, one which has been sending us round and round in circles in the mighty monolith that is Facebook.
Admin rights
On April 26, Facebook removed our admin rights for the page – without warning and without explanation. The decision has left us frozen in time, unable to post, unable to update and unable to let our followers know what is going on.
We've been trying to solve the situation since then, but instead we seem to have entered a Kafkaesque world of computer generated platitudes and screeds of pages of useless links without any relevant action.
We've been contacted by Mikos, Francis, Yoko, Peter, Monize, Caitlin, Guido, Paul and Stephanie. They have all said they hope we are well and that they are doing their best to help us.
Patience
Francis was obviously a little confused. He addressed us as Stephanie and told us that 'the email address you have provided was not associated with this account.'
Yoko replied to our very polite response, explaining that the email was correct, by saying:
Hope you are well and thank you for your patience.
Upon checking, it looks like the login information you have provided was not associated with this account.
Several days later, she was still promising us that 'we are currently working on your request and as soon as we have an update we will revert to you'
Then Paul, who may be a real person because he has a photo, told us that:
'One thing I identified from the e-mail thread so far is that our support colleagues were not able to move forward with your request because the e-mail adress that you provided is not associated with a current (and not former admin, like the user who was removed for unclear reasons) admin for https://www.facebook.com/dutchnews.
The fact that our complaint is that we don't have a current admin, because Facebook took their rights away, seems to have escaped Paul – even though we used extra large letters to explain it.
Two complaints
Paul did not get back to us when we pointed this out. Instead, the job number of our 'account access issue' mutated into two separate complaints, which means we got two emails from Rebecca, telling us two different things.
Then Markos told that if all else fails, we can submit a big pile of legal paperwork, authorised by a notary, and then they will think about giving us back access to our page – but without any guarantees that they will.
When we replied to that email by saying, basically, 'are you mad?' Rebecca replied and said:
'I hope you are well.
Thank you for your patience. Just wanted to let you know we are still working on this issue, and are continuing to find a solution to your problem.
Have a great day and please dont hesitate to reach out for any future concerns!'
Facebook may be big on AI, but intelligence seems to be in very short supply. We'll keep you posted on developments, only not on Facebook.
Update, May 15: One day after this article was published, we got our admin rights back. Computer said 'yes'.
Thank you for donating to DutchNews.nl.
We could not provide the Dutch News service, and keep it free of charge, without the generous support of our readers. Your donations allow us to report on issues you tell us matter, and provide you with a summary of the most important Dutch news each day.
Make a donation